Recept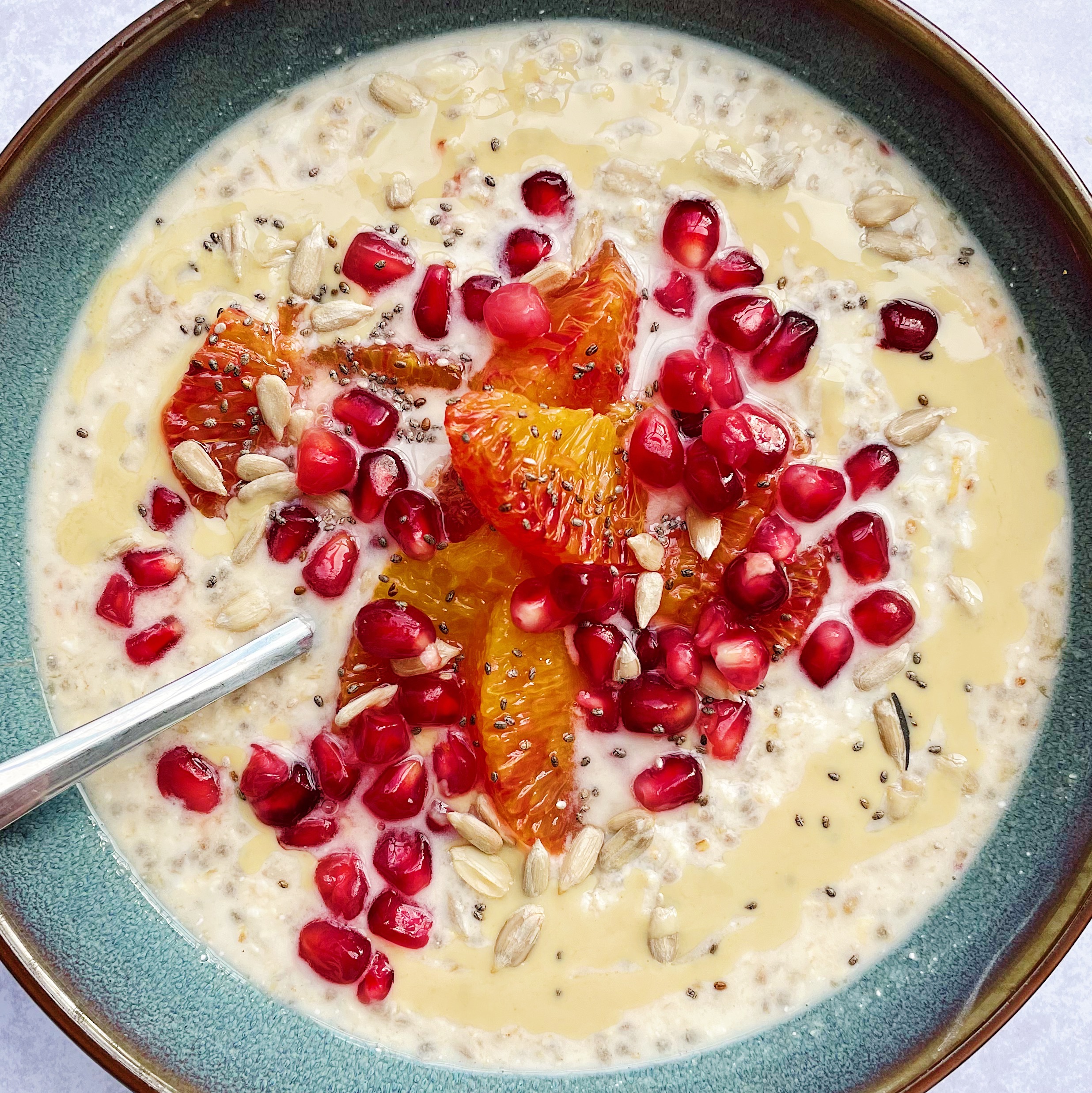 Blood Orange, Pomegranate And Tahini Overnight Oats
SEIZOEN :Winter AANTAL :1 DIEET :Vegan, Gluten free TIJD :5 minutes (plus overnight) MOEILIJKHEIDSGRAAD :Easy
Overnight oats are super easy and quick to make. Blood orange is in season from January till March but you can vary the fruits every season.
INGREDIËNTEN
4 tbsp. oatmeal
1 tbsp. chia seeds
1 tbsp. pumpkin seeds
Pinch of cinnamon
Pinch of salt
Splash of water or (plantbased) milk
2 tbsp. of (plantbased) yoghurt
1 tbsp. of tahini
1 blood orange
Pomegranate seeds
Honey or maple syrup (optional)
BEREIDING
Mix the first 7 ingredients together in a bowl and leave in the refrigerator overnight.
Finish the next morning with the blood orange, pomegranate and tahini and optional some maple or honey if you like it sweeter!
DEZE GERECHTEN VIND JE MISSCHIEN OOK LEKKER
BESTEL MIJN EBOOK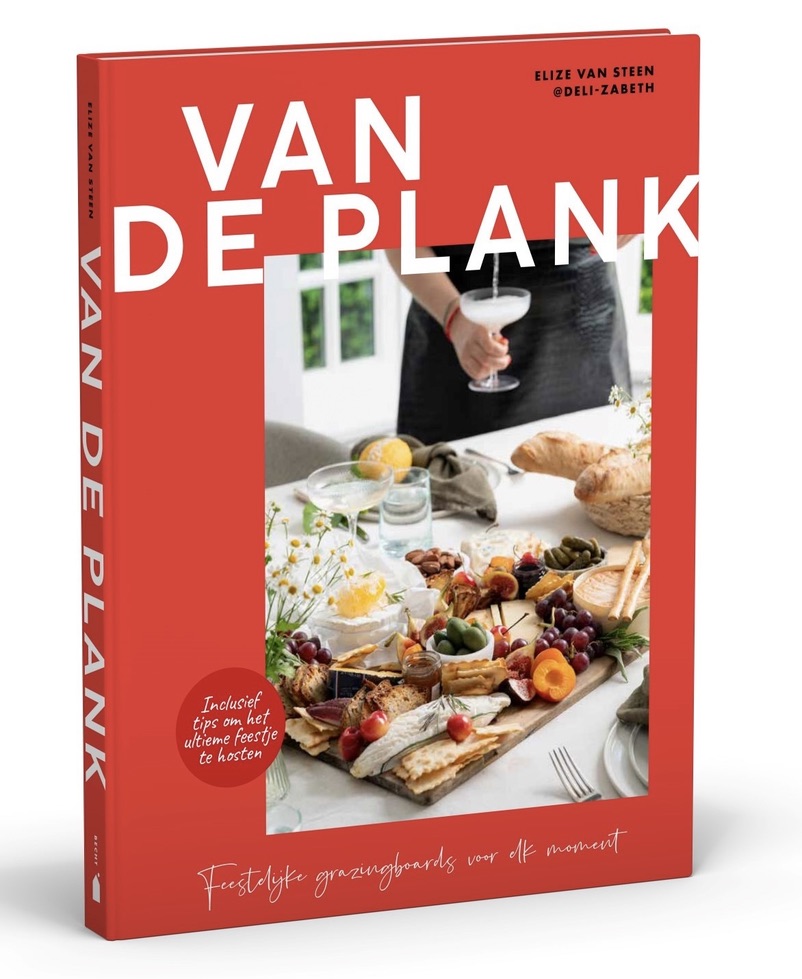 samenwerken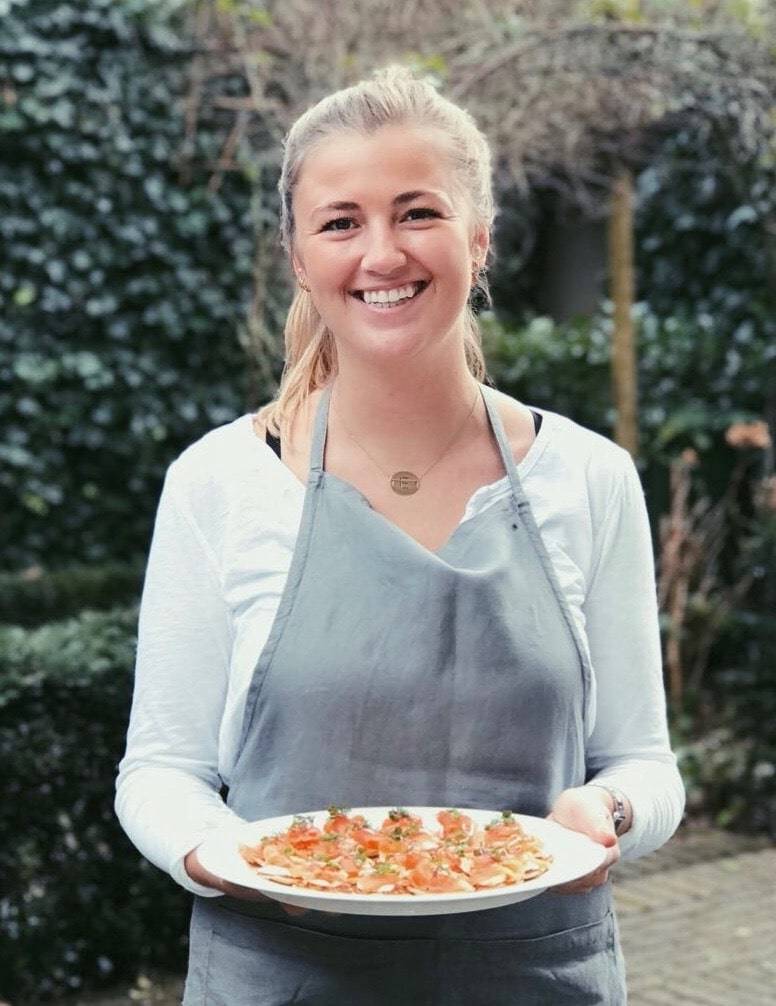 Samen kunnen we bijzondere voedselervaringen creëren. Ik heb ervaring op meerdere gebieden en vertel je er graag meer over. Klik op onderstaande button voor meer informatie.
samenwerken