Recept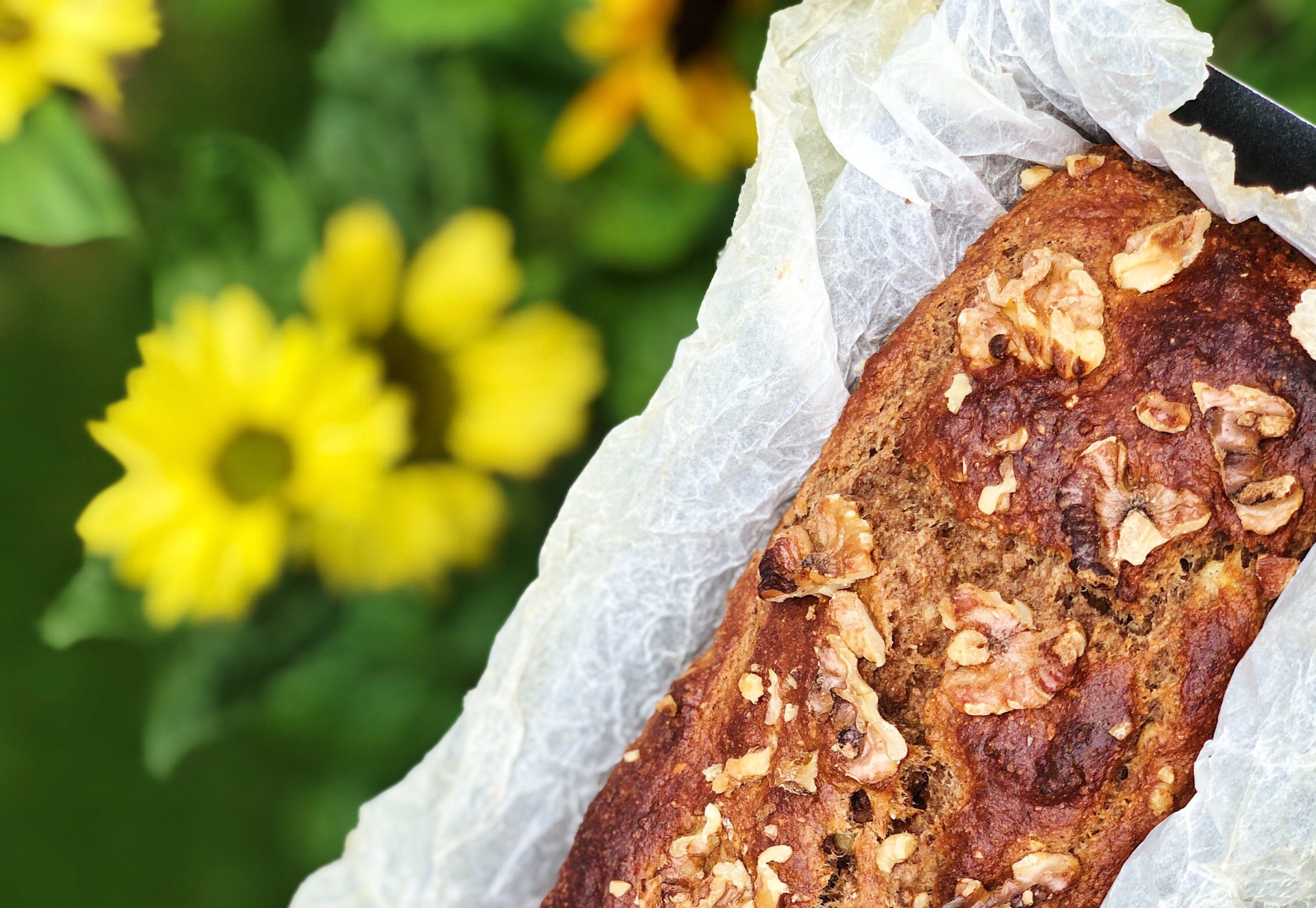 Best Banana Bread
SEIZOEN :All AANTAL :12 DIEET :Vegetarian, Gluten free when using buckwheat flour instead of whole wheat TIJD :50-60 minutes MOEILIJKHEIDSGRAAD :Easy
I made banana bread more than 100 times to perfect the recipe. Such a great snack and perfect for freezing so you can take out a slice every day to enjoy. A tip to make it taste heavenly: toast the banana bread and drizzle over some peanut butter and a pinch of flaky sea salt!
INGREDIËNTEN
5 bananas
1 egg
65 gr. maple syrup
2 tsp. Apple cider vinegar
100 gr. almond flour
175 gr. whole wheat flour
1 tsp. baking soda
1 tsp. baking powder
1 tsp. salt
2 tsp. cinnamon
50-80 gr. of chopped nuts (pecan/ walnut/ hazelnut)
BEREIDING
Preheat the oven at 180C.
Mix the dry ingredients together.
Puree the banana with a handblender and mix in with the dry ingredients.
Add the rest of the wet ingredients and stir well until combined.
Layer a loaf tin with baking parchment and add in the mixture and scatter over some more nuts if you like.
Put the bread in the preheated oven about 35-45 minutes until ready (use a skewer to check, when it comes out clean the bread is ready), depending on your oven it might need some more time, and leave to cool in the tin. Tip: slice it and freeze it so you have a quick snack during the week.
DEZE GERECHTEN VIND JE MISSCHIEN OOK LEKKER
BESTEL MIJN EBOOK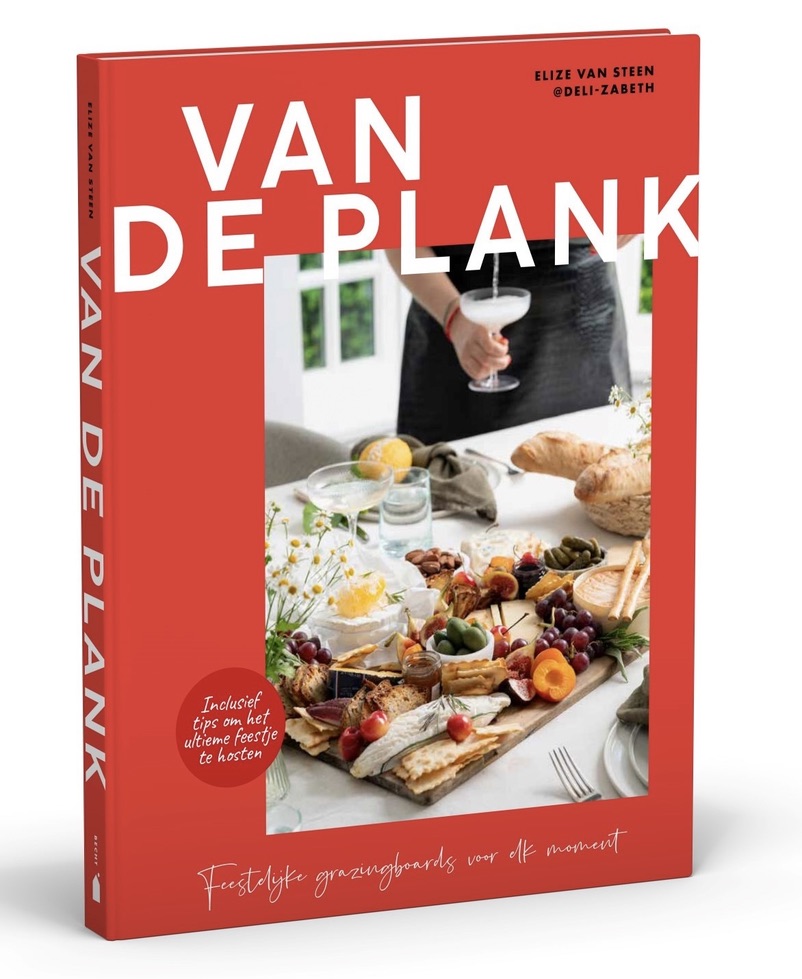 samenwerken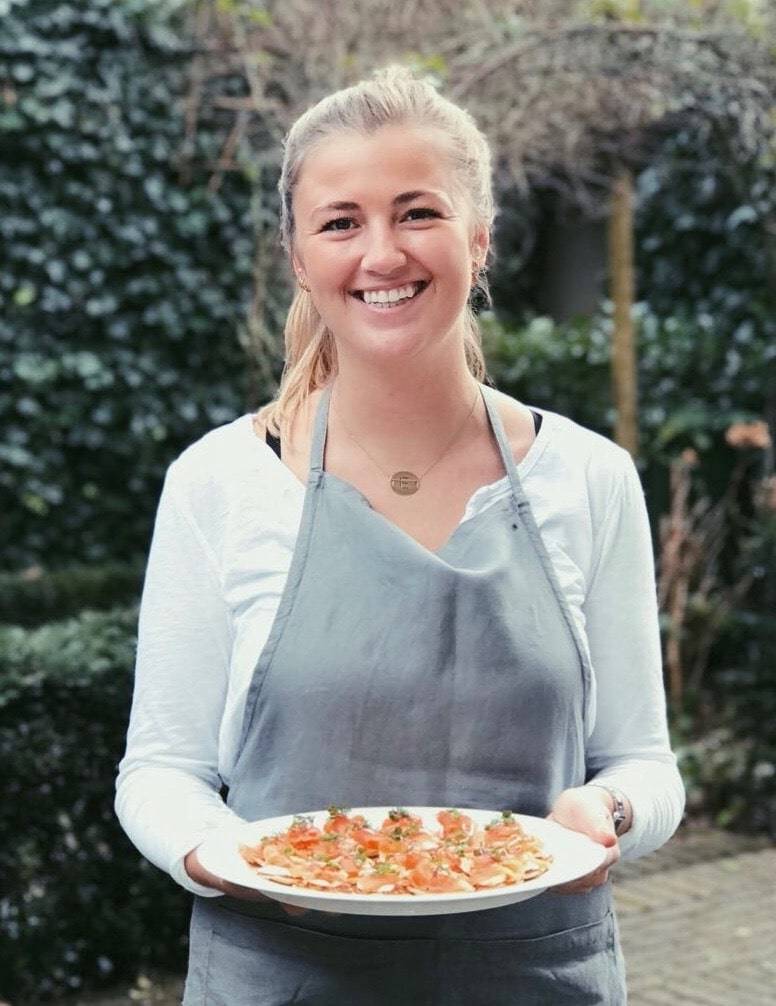 Samen kunnen we bijzondere voedselervaringen creëren. Ik heb ervaring op meerdere gebieden en vertel je er graag meer over. Klik op onderstaande button voor meer informatie.
samenwerken