Recipes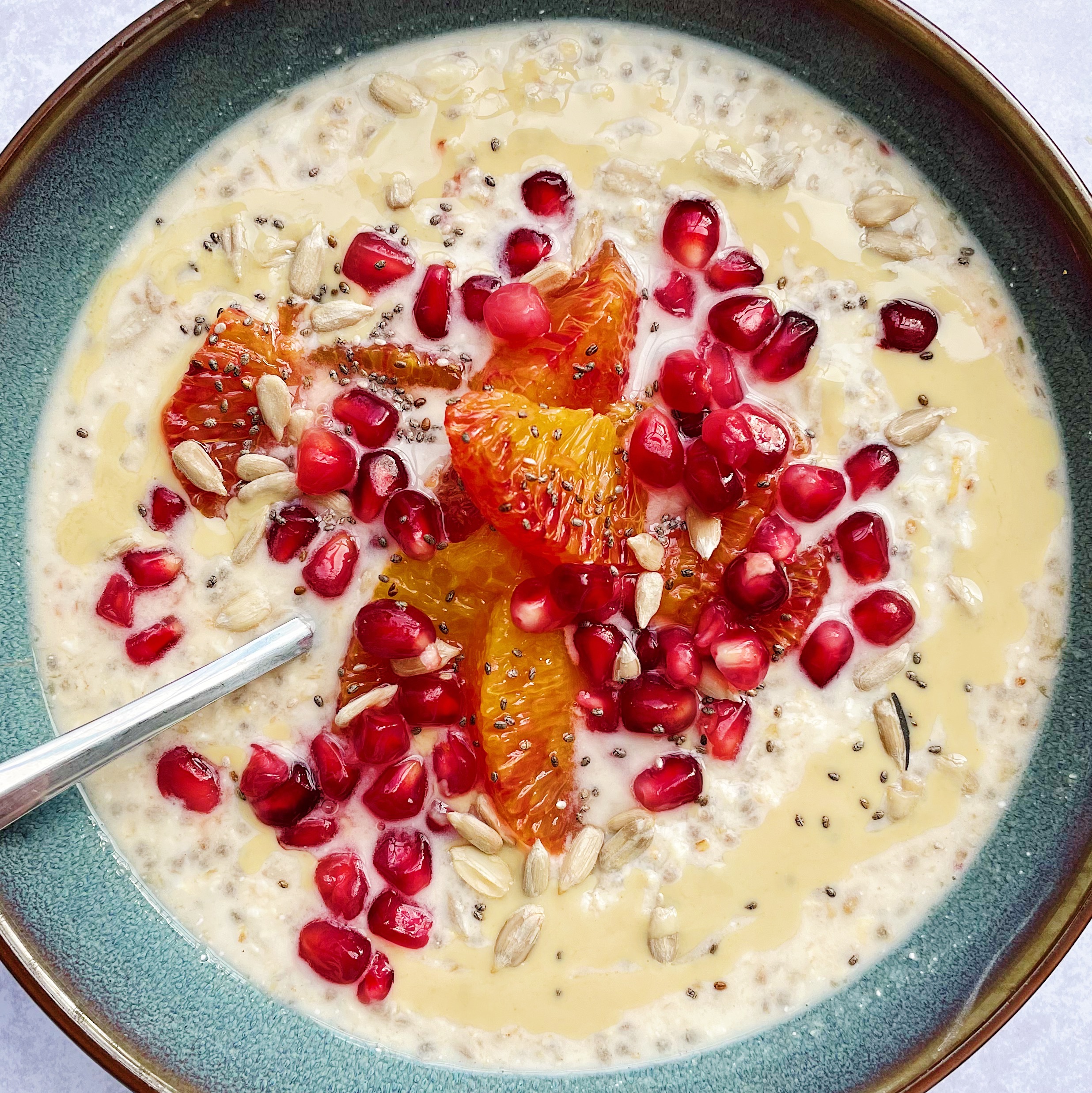 Blood Orange, Pomegranate And Tahini Overnight Oats
Season :Winter Servings :1 Diet :Vegan, Gluten free Time :5 minutes (plus overnight) Difficulty :Easy
Overnight oats are super easy and quick to make. Blood orange is in season from January till March but you can vary the fruits every season.
INGREDIENTS
4 tbsp. oatmeal
1 tbsp. chia seeds
1 tbsp. pumpkin seeds
Pinch of cinnamon
Pinch of salt
Splash of water or (plantbased) milk
2 tbsp. of (plantbased) yoghurt
1 tbsp. of tahini
1 blood orange
Pomegranate seeds
Honey or maple syrup (optional)
PREPARATION
Mix the first 7 ingredients together in a bowl and leave in the refrigerator overnight.
Finish the next morning with the blood orange, pomegranate and tahini and optional some maple or honey if you like it sweeter!
ORDER MY EBOOK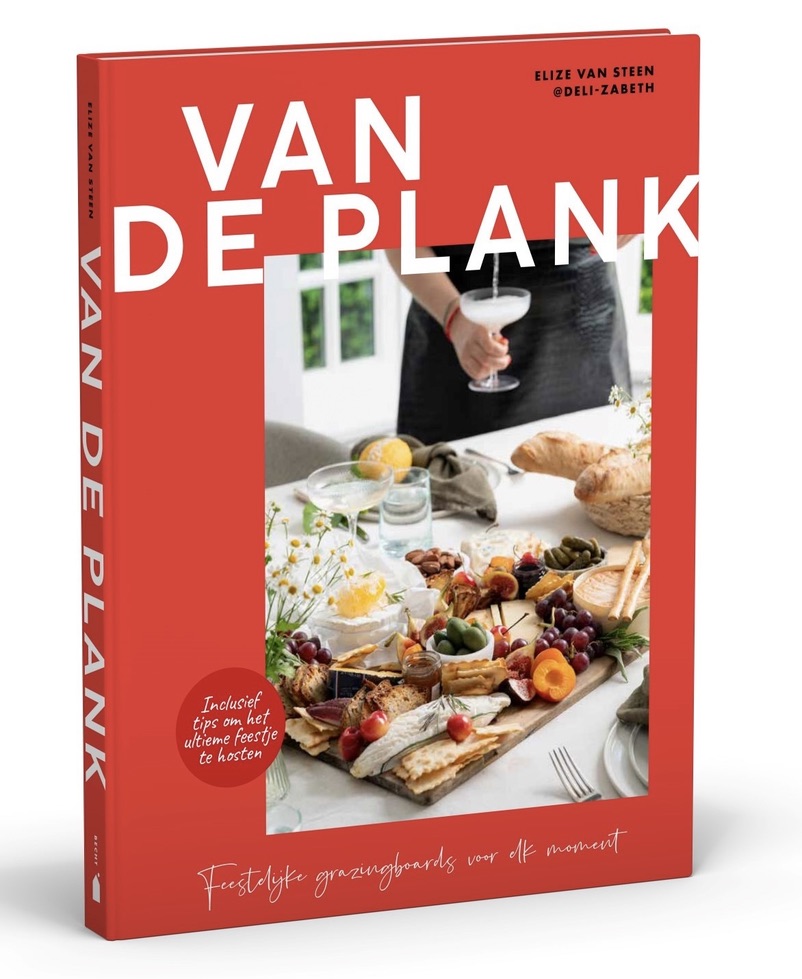 WORK WITH ME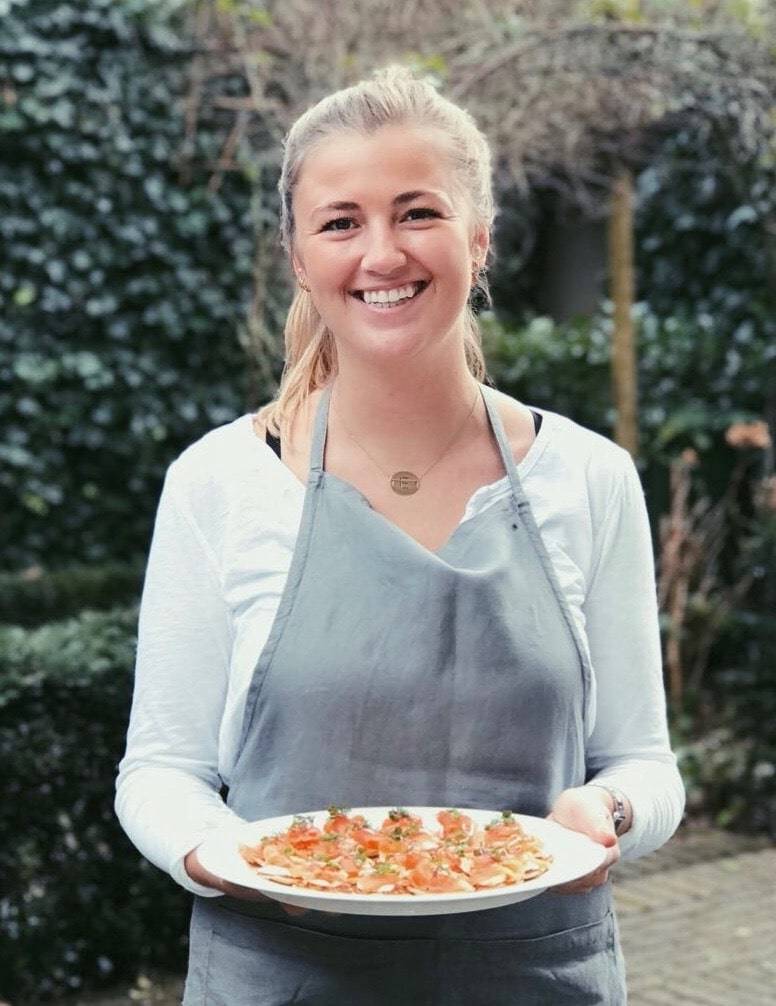 Together, we can create outstanding food experiences. I'm experienced in multiple fields and would love to tell you more about it. Click on the button below to read more about my work and to get in touch!
WORK WITH ME