Recept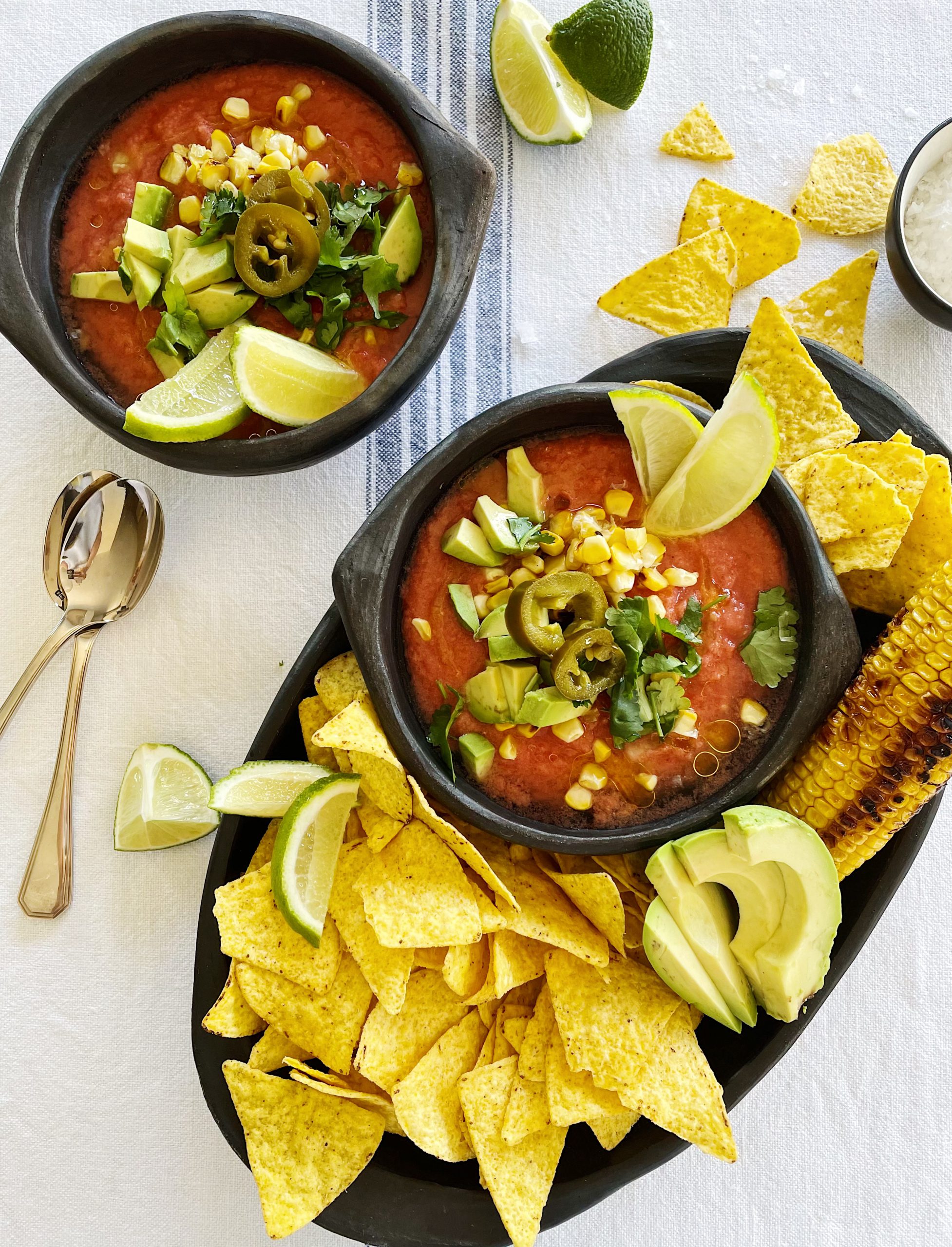 Mexican gazpacho
SEIZOEN :Summer AANTAL :6-8 as a starter DIEET :Vegan, gluten free TIJD :20 minutes MOEILIJKHEIDSGRAAD :Easy
This recipe is a delicious appetiser for warm summer evenings! It is quick to make, easy to prepare for large (or small) groups and very refreshing. The pickled jalapeno gives the gazpacho an extra spicy kick! Make sure you serve this dish cold, make it a few hours in advance (it is even tastier the next day) or get all the ingredients from the fridge.
INGREDIËNTEN
1.5 kg. ripe tomatoes (good quality)
1 red bell pepper
1/2 cucumber
1 clove of garlic
1/2 red onion
5 pickled jalapeño slices (or more if you like spicy)
Dash of extra virgin olive oil
Pinch of salt and pepper
3 tbsp. white wine vinegar
Toppings
2 corn cobs
Coriander
1 avocado
Pickled jalapeño slices
Nacho chips
BEREIDING
Grease the corn cobs with olive oil and grill the corn for about 20 minutes on a grill or frying pan. Turn the corn regularly. Then cut the corn from top to bottom of the cob.
Blend the tomato, garlic, red onion, pickled jalapenos, olive oil, white wine vinegar and salt and pepper into a smooth mixture in the blender. Taste and season with additional vinegar, salt or jalapenos if necessary.
Cut the pepper and cucumber into very small cubes (brunoise) and add these to the gazpacho.
Divide the gazpacho between 8 glasses or bowls and top with the corn, coriander, avocado cubes and pickled jalapeno and serve with some nacho chips!
DEZE GERECHTEN VIND JE MISSCHIEN OOK LEKKER
BESTEL MIJN EBOOK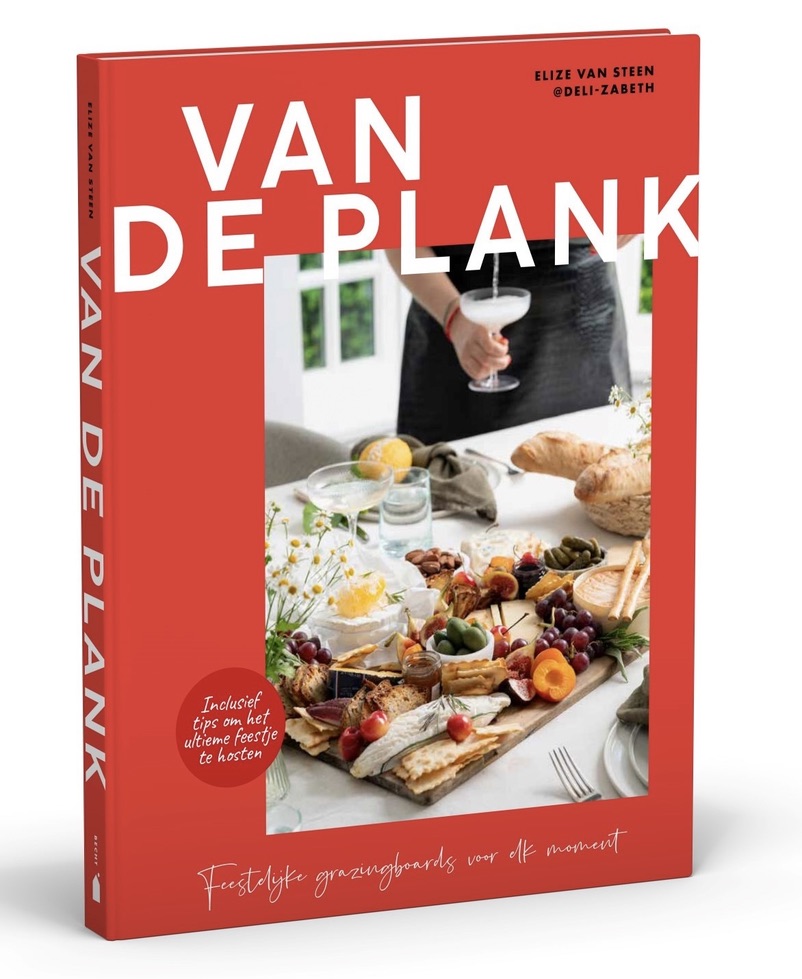 samenwerken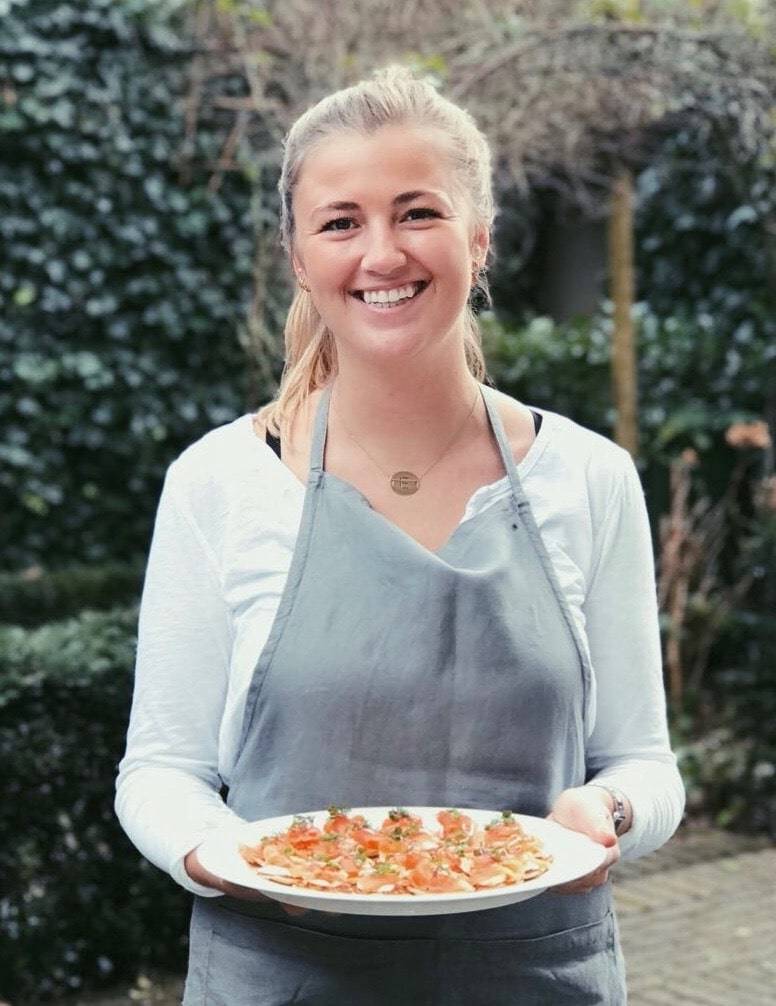 Samen kunnen we bijzondere voedselervaringen creëren. Ik heb ervaring op meerdere gebieden en vertel je er graag meer over. Klik op onderstaande button voor meer informatie.
samenwerken