Recept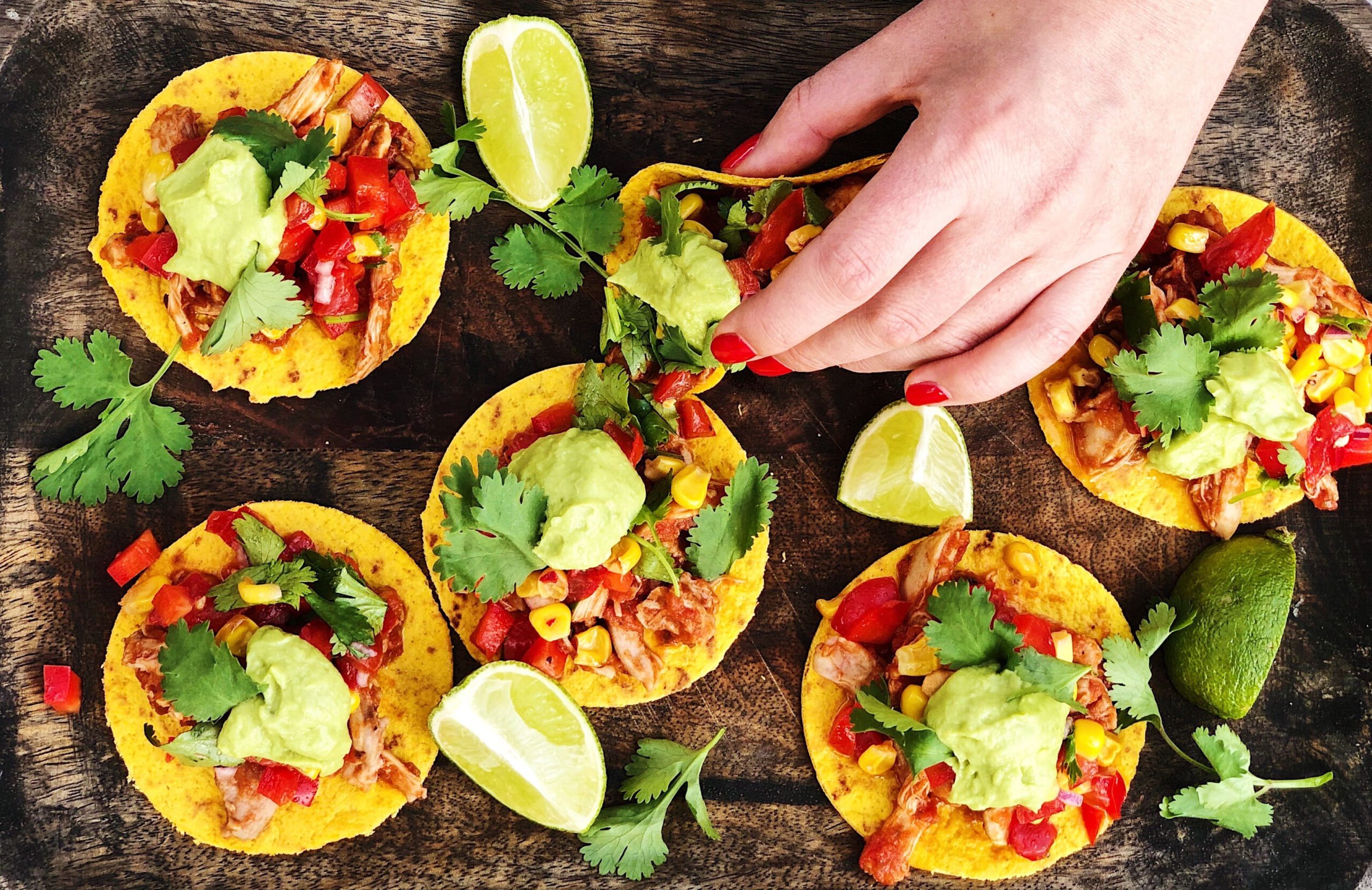 Lazy Sunday mexican tostada
SEIZOEN :All AANTAL :8-10 as a snack (or 4 as a dinner) DIEET :X TIJD :60 minutes MOEILIJKHEIDSGRAAD :Medium
I made these as a canapé on a party for the first time by cutting small round tostada's out of wraps and topped it with all the ingredients. But this recipe is a delicious dinner as well, filling wraps with the chicken, salsa, corn and guacamole. It's the ultimate healthy comfort food!
INGREDIËNTEN
500 gr. free range chicken thighs
1 tin of tomatoes
2 cloves of garlic
1 tsp. oregano
1/2 tsp. of cumin
1/3 tsp. of cayenne pepper
1 tsp. of onion powder
1 tsp. of salt
1 tsp. of sugar
6 large tomatoes, remove tomato seed lists
1 red bell pepper
½ small red onion
2 limes
Large handful of coriander
2 corn cobs
Pinch of cumin
Pinch of chili powder
2-3 avocados
1 lime
8-10 (whole wheat) wraps
BEREIDING
Start with the pulled chicken. Heat some oil in a pot and add the spices and the chopped garlic and fry for 2 minutes. Then add the chicken, a pinch of salt and pepper, the tin of tomatoes and refill the tin with water and add this as well and let it simmer on a low heat with the lid on until the chicken is cooked, about 30-40 minutes. Take the chicken out of the sauce and pull into shreds. Increase the heat and let the tomato sauce cook without the lid until it has been reduced into a thick sauce, for about 10 minutes. When done, add the chicken back into the sauce.
Meanwhile prepare the corn cobs. Boil the corn cobs for 15 minutes. Drain the water and rub the corn with the spices, salt and olive oil and grill in a frying or griddle pan until charred. Remove the corn from its cob by cutting it of lengthwise.
For the guacamole, simply mash the avocados with the juice of a lime and a pinch of salt and pepper.
Last but not least prepare the salsa. Chop everything very finely or pulse all the ingredients in a food processor. Taste to check seasoning.
Heat up the wraps in a hot pan for a minute and cut out little rounds (if you are eating it as a snack). Add the chicken, corn, salsa and guacamole and garnish with coriander. Serve immediately!
DEZE GERECHTEN VIND JE MISSCHIEN OOK LEKKER
BESTEL MIJN EBOOK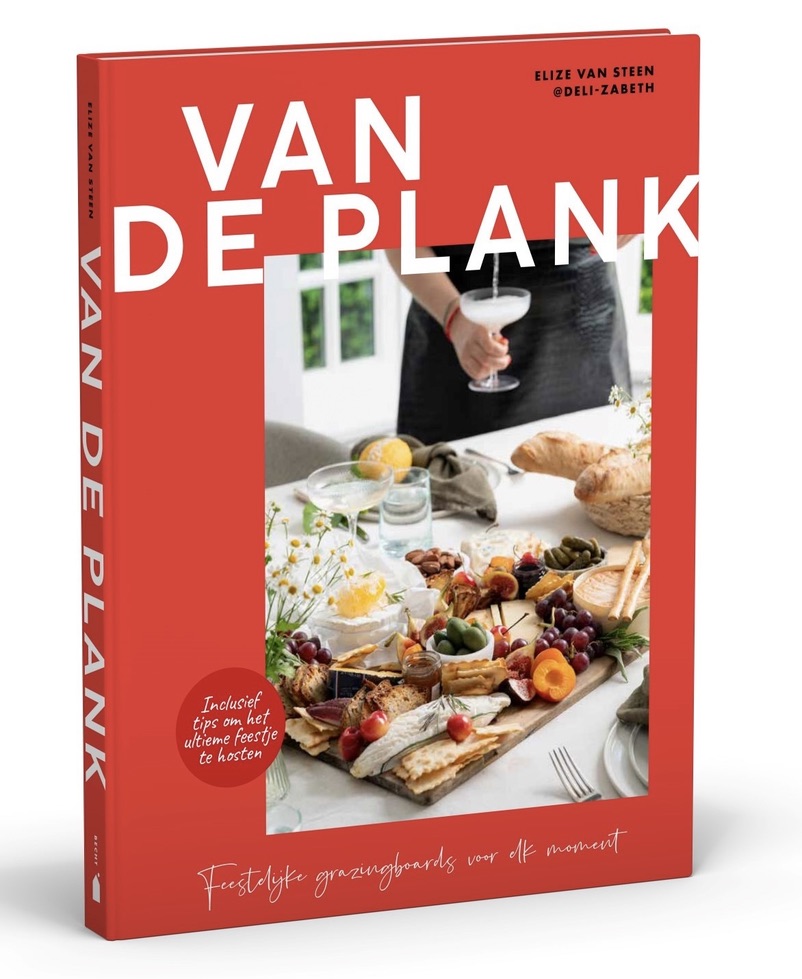 samenwerken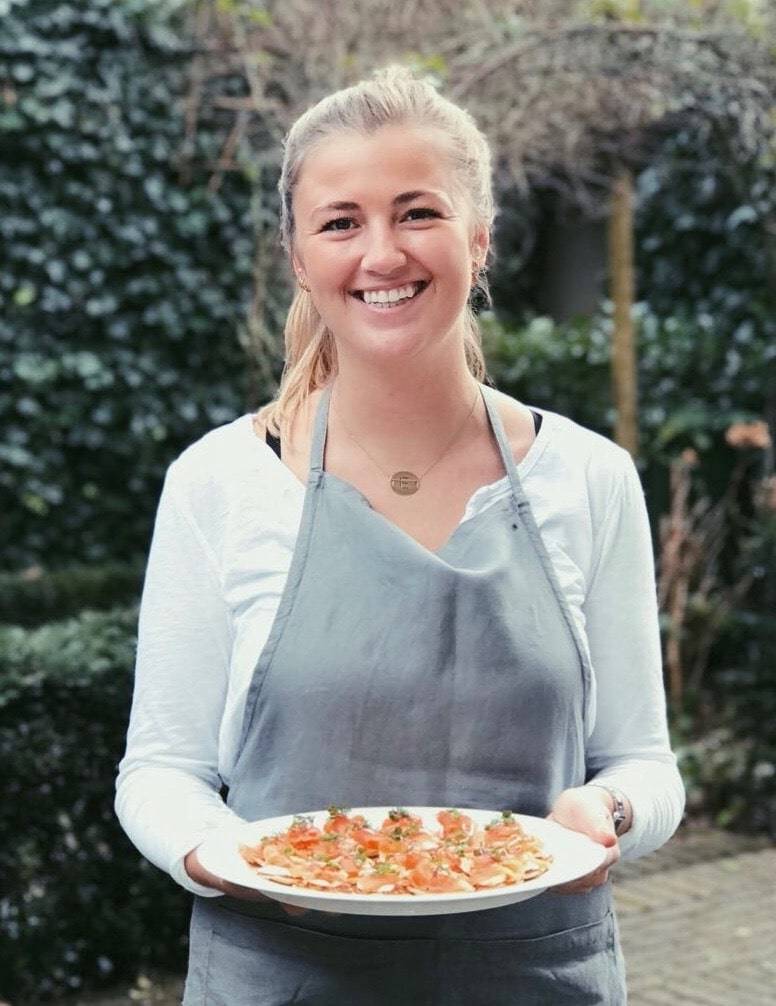 Samen kunnen we bijzondere voedselervaringen creëren. Ik heb ervaring op meerdere gebieden en vertel je er graag meer over. Klik op onderstaande button voor meer informatie.
samenwerken