Recept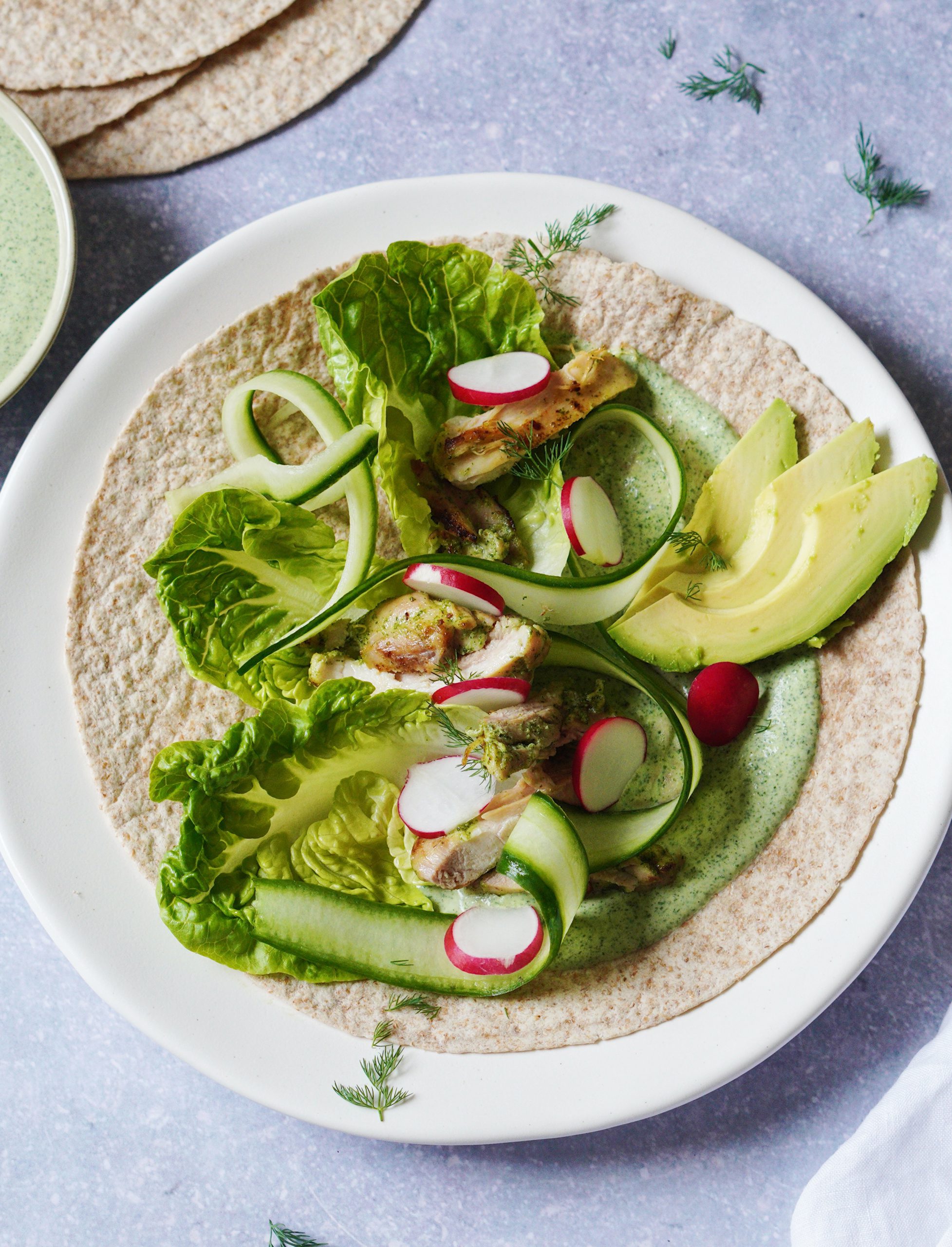 Healthy green goddess grilled chicken wraps
SEIZOEN :All AANTAL :4 DIEET :X TIJD :30 minutes MOEILIJKHEIDSGRAAD :Easy
These wraps are great for a healthy lunch or a light evening meal! Tip: Make a double batch of the green goddess sauce because it goes well with everything. Use as a dip with Turkish bread or crudités, as a dressing on salad bowls or serve with sweet potato fries!
INGREDIËNTEN
600 gr. chicken thigh fillets
2 avocados
1 baby romaine lettuce
8 wholemeal wraps
A bunch of radishes
1 cucumber
Block of feta cheese
35 gr. parsley
35 gr. herbs like dill, chives, mint, basil etc.
200 gr. crème fraiche or full-fat Greek yogurt
Juice and zest of half a lemon
3 anchovy fillets
Small clove of garlic
Pinch of salt and pepper
BEREIDING
Prepare the Green Goddess sauce by blending all the ingredients together with a hand blender or in a food processor until smooth. Taste the sauce and add more lemon juice, salt or pepper if necessary. The sauce should be highly flavoured!
Add 4 tablespoons of sauce to the chicken thigh fillets and mix well together, season with some extra salt and pepper. If you have the time, let it marinate for 30 minutes to 24 hours in the fridge. Heat a frying pan with a dash of olive oil. Fry the chicken thigh fillets over medium heat for a few minutes on each side until cooked through.
Meanwhile, dice the avocado, coarsely chop the lettuce, grate the cucumber into ribbons, slice the radish thinly and crumble the feta.
When the chicken is cooked, cut it into strips. In the meantime, heat the wraps in the oven, frying pan or microwave.
Spread 2 tablespoons (or more!) of the sauce over the wrap. Divide the chicken, lettuce, avocado, cucumber, radish and feta over the wraps, roll them up and serve.
DEZE GERECHTEN VIND JE MISSCHIEN OOK LEKKER
BESTEL MIJN EBOOK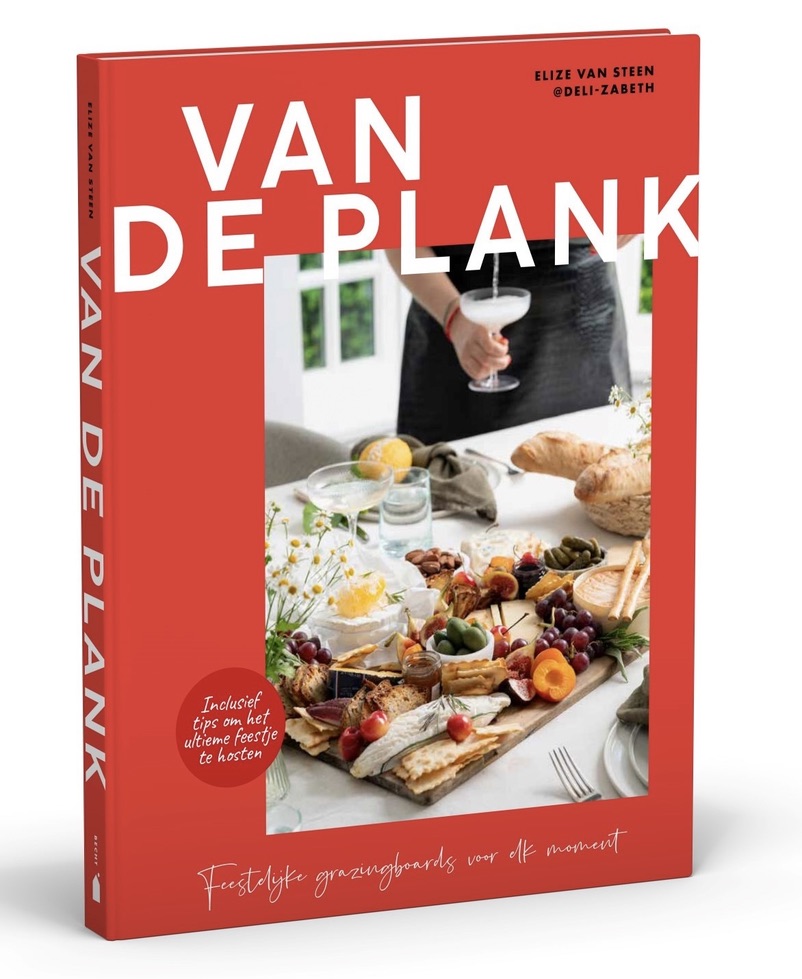 samenwerken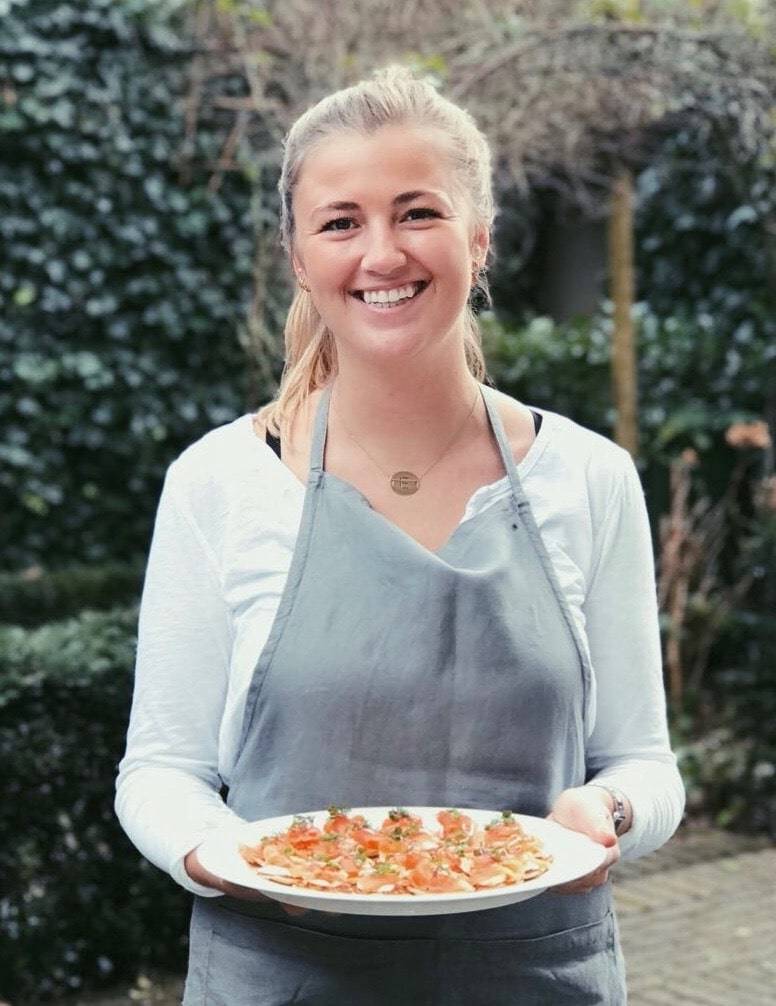 Samen kunnen we bijzondere voedselervaringen creëren. Ik heb ervaring op meerdere gebieden en vertel je er graag meer over. Klik op onderstaande button voor meer informatie.
samenwerken