Recept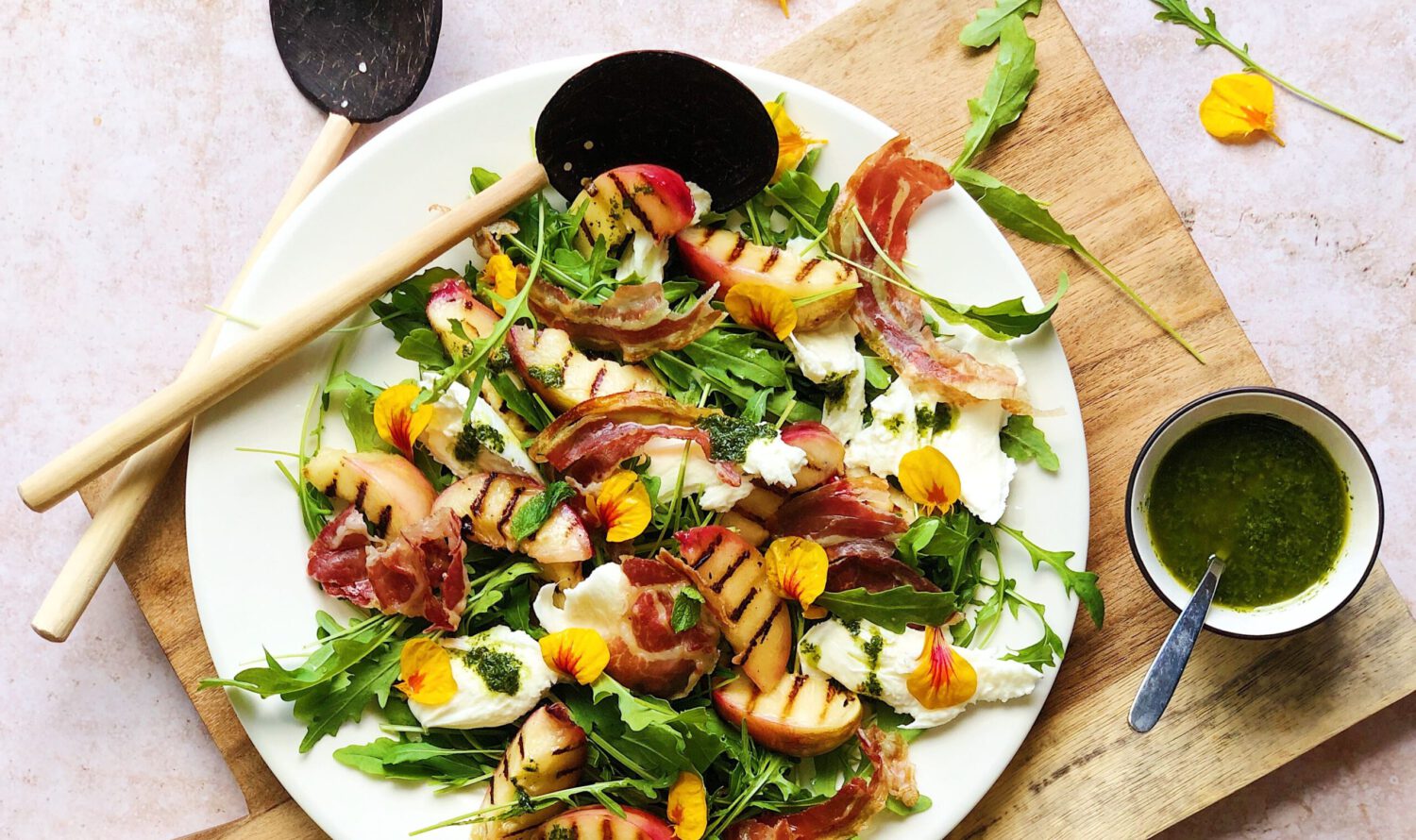 Grilled peach, buffalo mozzarella and crispy pancetta salad
SEIZOEN :Summer AANTAL :4 DIEET :Gluten free TIJD :30 minutes MOEILIJKHEIDSGRAAD :Easy
This is summer in a salad! Make sure you use ripe peaches and good quality buffalo mozzarella and pancetta and you can't go wrong with this one!
INGREDIËNTEN
4-6 ripe sweet peaches
Sprig of rosemary
100 gr. pancetta
1 big Buffalo mozzarella
100-150 gr. rocket
Mint-dressing
4 tbsp. good quality extra virgin olive oil
2 tbsp. white wine (or elderflower) vinegar
7 sprigs of mint
Tsp. of honey
BEREIDING
Destone the peaches and slice in 8 parts. Drizzle some olive oil over the peaches and heat the griddle pan or the bbq. Once hot, grill the peach for 1 minute on each side and dab with the sprig of rosemary (also drizzled with some olive oil).
Next fry the pancetta in a frying pan until crispy.
Blitz all the ingredients for the dressing together with a hand blender until smooth and add a large pinch of salt and pepper.
To serve, grab a large plate and scatter over the rocket. Divide the grilled peach and pancetta and tear pieces of the mozzarella over the rocket. Drizzle the dressing over the salad and some optional edible flowers (I used nasturtiums) and serve immediately!
DEZE GERECHTEN VIND JE MISSCHIEN OOK LEKKER
BESTEL MIJN EBOOK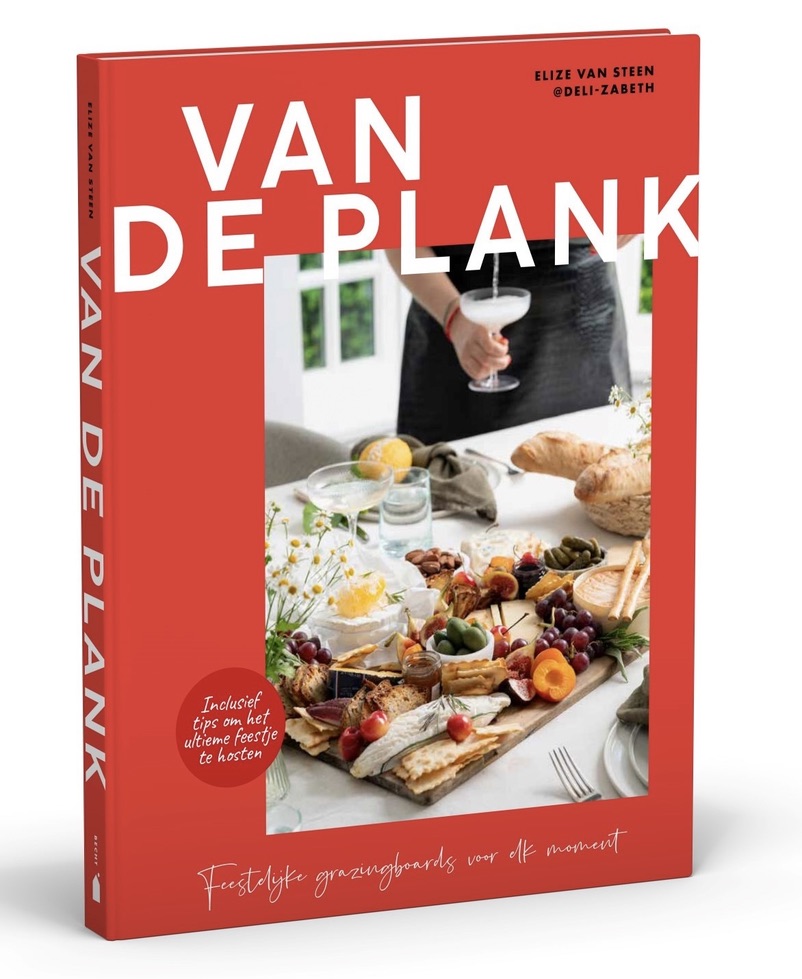 samenwerken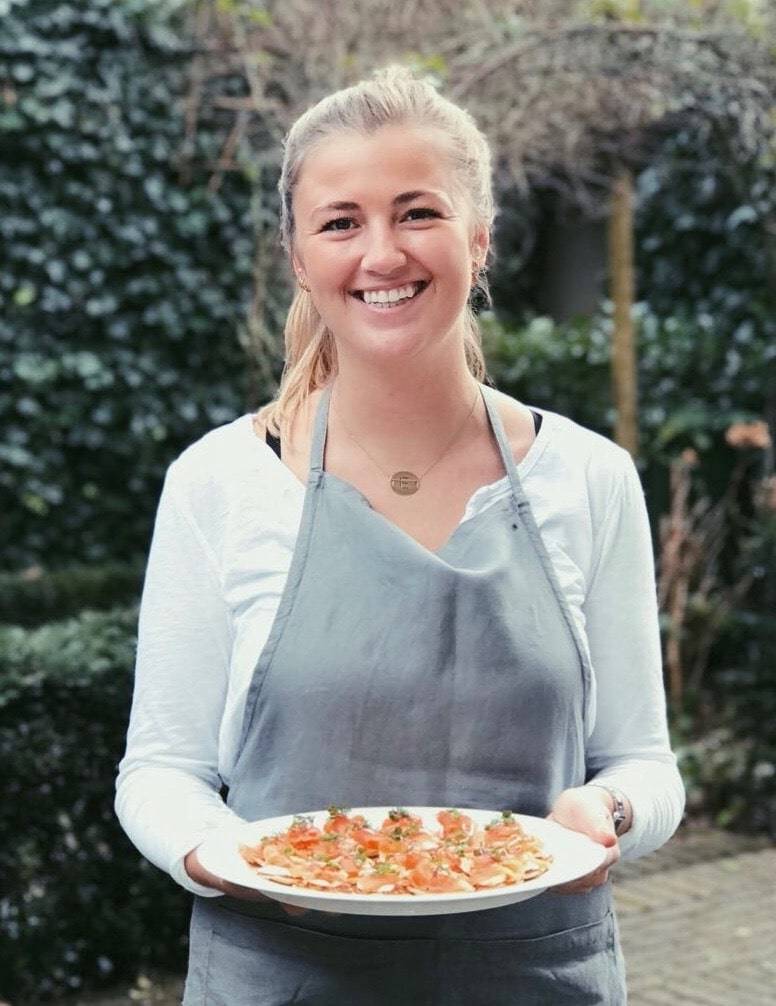 Samen kunnen we bijzondere voedselervaringen creëren. Ik heb ervaring op meerdere gebieden en vertel je er graag meer over. Klik op onderstaande button voor meer informatie.
samenwerken