Recept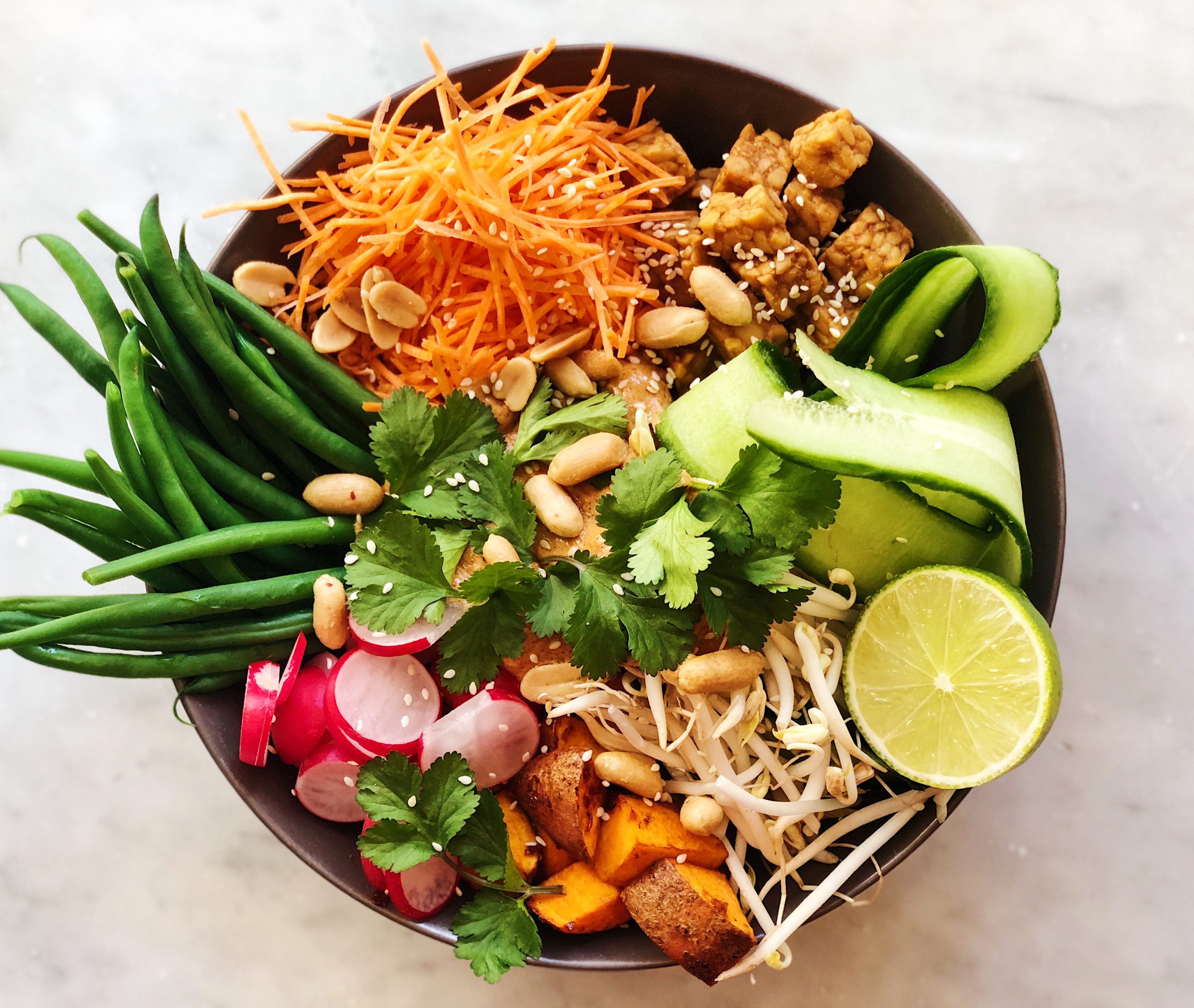 Gado gado bowl
SEIZOEN :Spring/ Summer AANTAL :4 DIEET :Vegan, gluten free TIJD :30-40 minutes MOEILIJKHEIDSGRAAD :Medium
This bowl combines different textures and flavours, like sweet, spicy, creamy, fresh, sour, crunchy, soft, crisp, hot and cold etc. I love it! This gado gado bowl has it all. You can vary with the vegetables or use chicken instead of tempeh to vary a bit!
INGREDIËNTEN
2 sweet potatoes
200 gr. green beans
Bunch of radish finely sliced
1 cucumber in ribbons
150 gr. of grated carrots
150 gr. of bean sprouts
Peanuts
Coriander
Sesame seeds
Peanut sauce
1 shallot, finely chopped
2 cloves of garlic, finely chopped
100 gr. of peanut butter
Splash of coconut milk
2 tbsp. of sambal manis
Splash of soy sauce
Juice of half a lime
Couple of tbsp. of water
200 gr. of tempeh
Splash of soy sauce
Clove of garlic
2-3 tbsp. of maple syrup or honey
1 tbsp. of ginger
BEREIDING
Preheat the oven to 220C.
Start by making the peanut sauce. Fry the finely chopped shallot and garlic in a tablespoon of oil (like sunflower oil) until soft. Then add peanut butter, lime juice, a bit of coconut milk, sambal manis and soy sauce and stir over a low heat until combined. Loosen the peanut sauce with water until you have the right consistency and taste if the seasoning is still on point. Add more sambal, soy sauce or lime juice if necessary. It's important to keep stirring and when it is ready, turn of the heat.
Here comes the fun part, choose whatever veggies you like or what's in season or use the ones listed above.
I mixed some bite size cubes of sweet potato with a heaped tbsp. of sambal manis and baked in a hot oven on 220C for about 25 minutes.
Meanwhile slice the tempeh in bitesize cubes and mix with soy sauce, garlic and maple syrup and fry in a frying pan with a splash of sunflower oil until caramelised and crispy. You can also leave it to marinate for 30-60 minutes, this will enhance the flavour!
Steam or shortly cook the green beans and prepare the rest of the vegetables.
Present all your veggies in a bowl, add a few spoons of the peanut sauce in the middle and scatter over some sesame seeds, peanuts and coriander.
DEZE GERECHTEN VIND JE MISSCHIEN OOK LEKKER
BESTEL MIJN EBOOK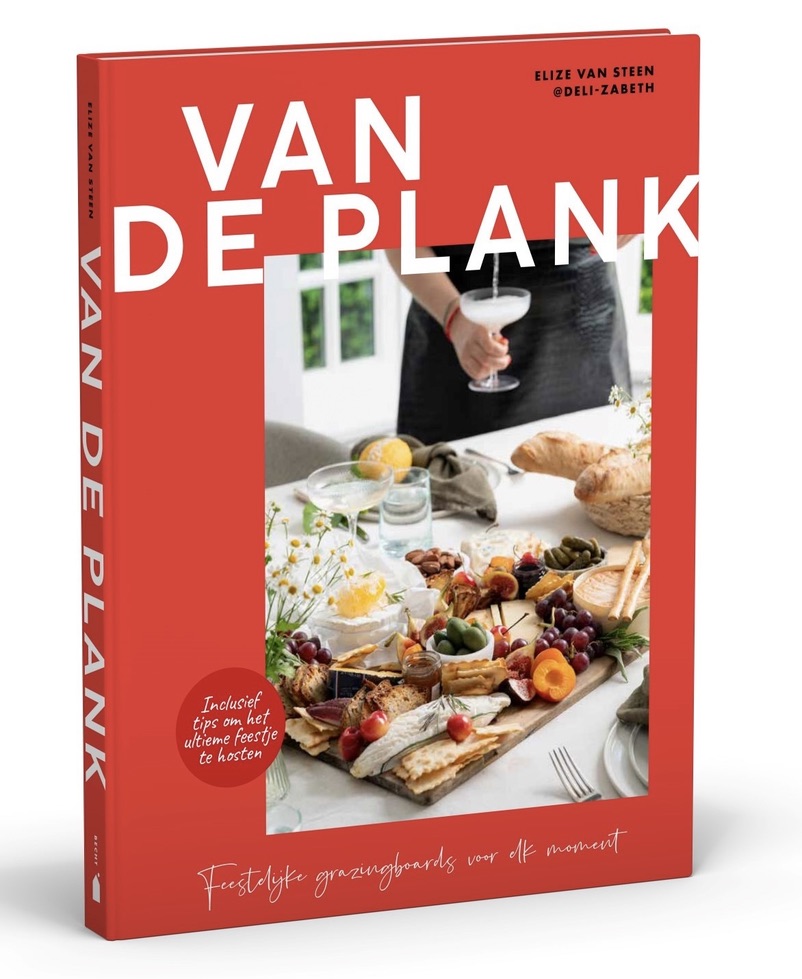 samenwerken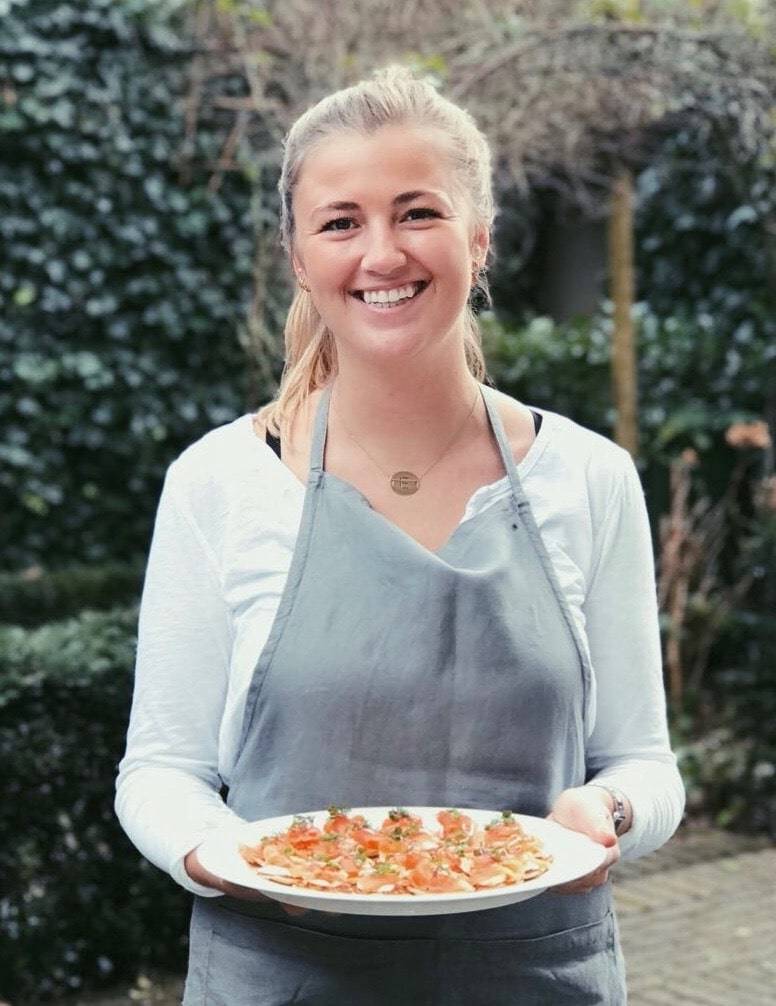 Samen kunnen we bijzondere voedselervaringen creëren. Ik heb ervaring op meerdere gebieden en vertel je er graag meer over. Klik op onderstaande button voor meer informatie.
samenwerken