Recept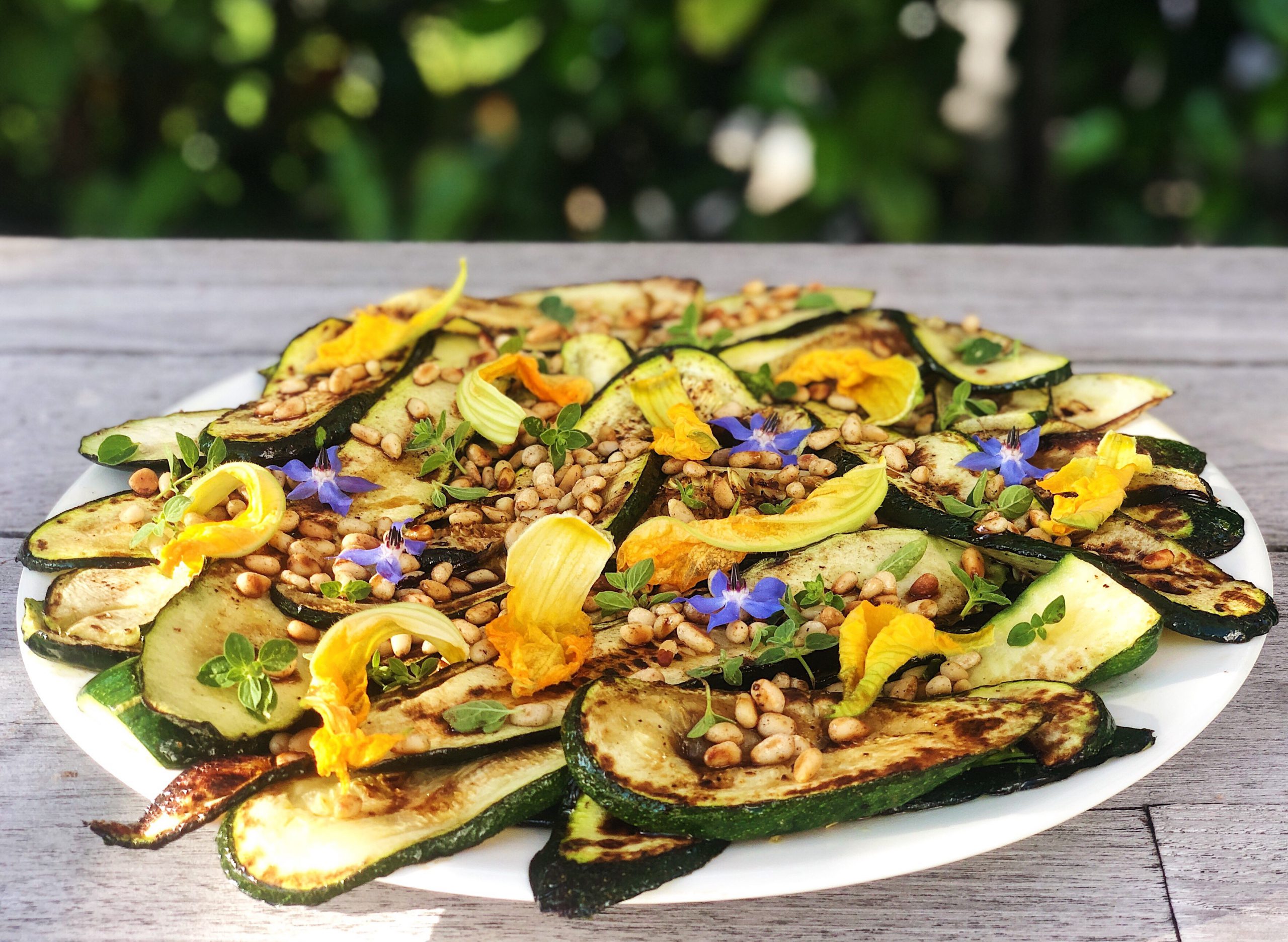 Grilled courgette salad with caramelized pine nuts
SEIZOEN :Summer AANTAL :4 as a side DIEET :Vegan, gluten free TIJD :15 minutes MOEILIJKHEIDSGRAAD :Easy
A quick Summer side salad which is a definite crowd pleaser!
INGREDIËNTEN
2-3 courgettes
40 gr. of pine nuts
2 tbsp. of honey
Handful of oregano leaves
Flaky sea salt
Black cracked pepper
Extra virgin olive oil
Balsamic vinegar
Courgette flowers (optional)
Edible flowers (optional)
BEREIDING
Slice the courgette lengthwise in slices and drizzle over some olive oil, salt and pepper. Meanwhile heat a griddle pan or the bbq and grill the courgettes for a couple of minutes on each side.
Dry roast the pine nuts in a frying pan, keeping a close eye on them and when they begin to spread their nutty fragrance and have some colour add 2 tablespoons of honey and a pinch of sea salt and cook for another minute.
Layer the courgettes on a platter, top with the pine nuts, fresh oregano, optionally add the flowers, an extra drizzle of olive oil, balsamic vinegar and some sea salt flakes and freshly cracked black pepper.
DEZE GERECHTEN VIND JE MISSCHIEN OOK LEKKER
BESTEL MIJN EBOOK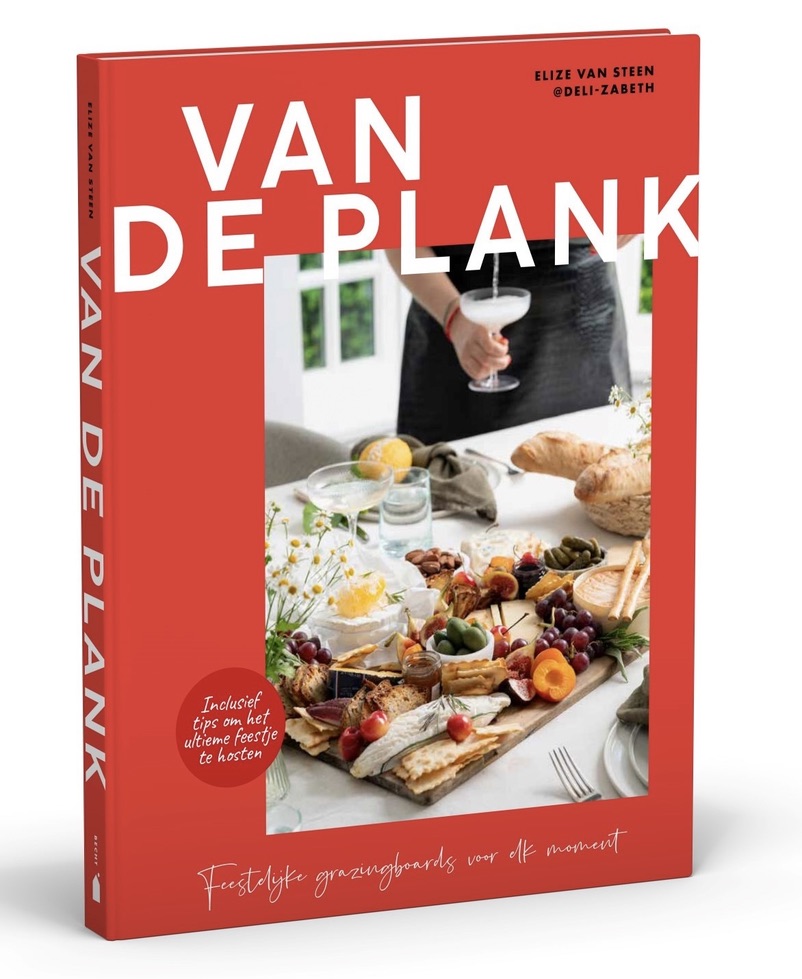 samenwerken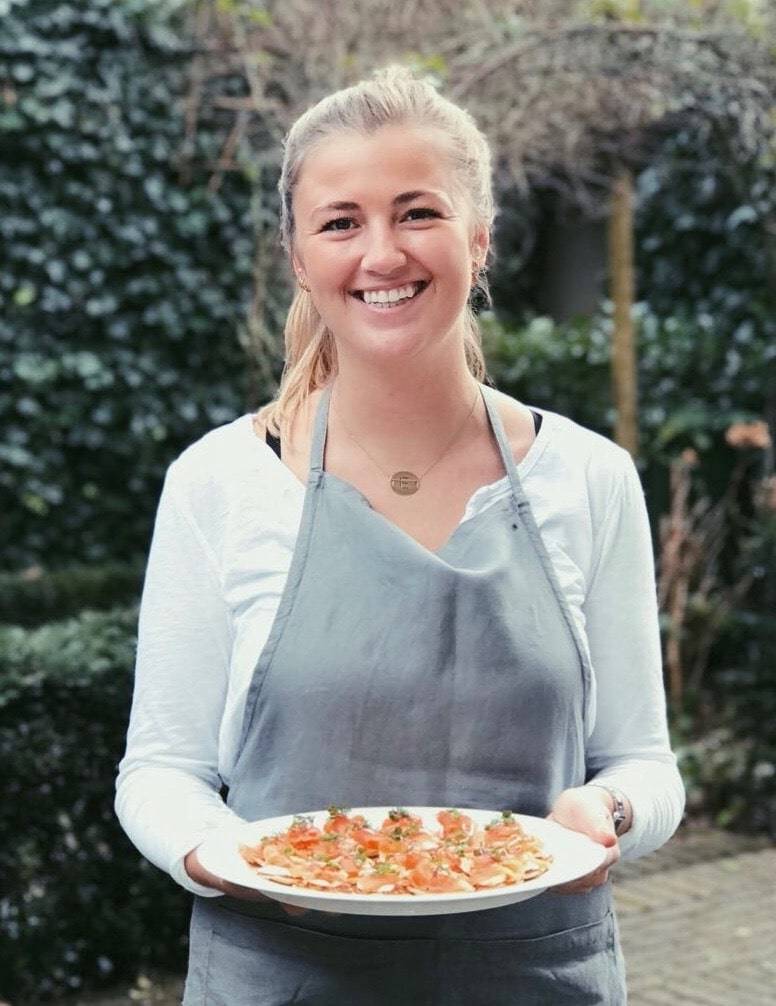 Samen kunnen we bijzondere voedselervaringen creëren. Ik heb ervaring op meerdere gebieden en vertel je er graag meer over. Klik op onderstaande button voor meer informatie.
samenwerken