Recept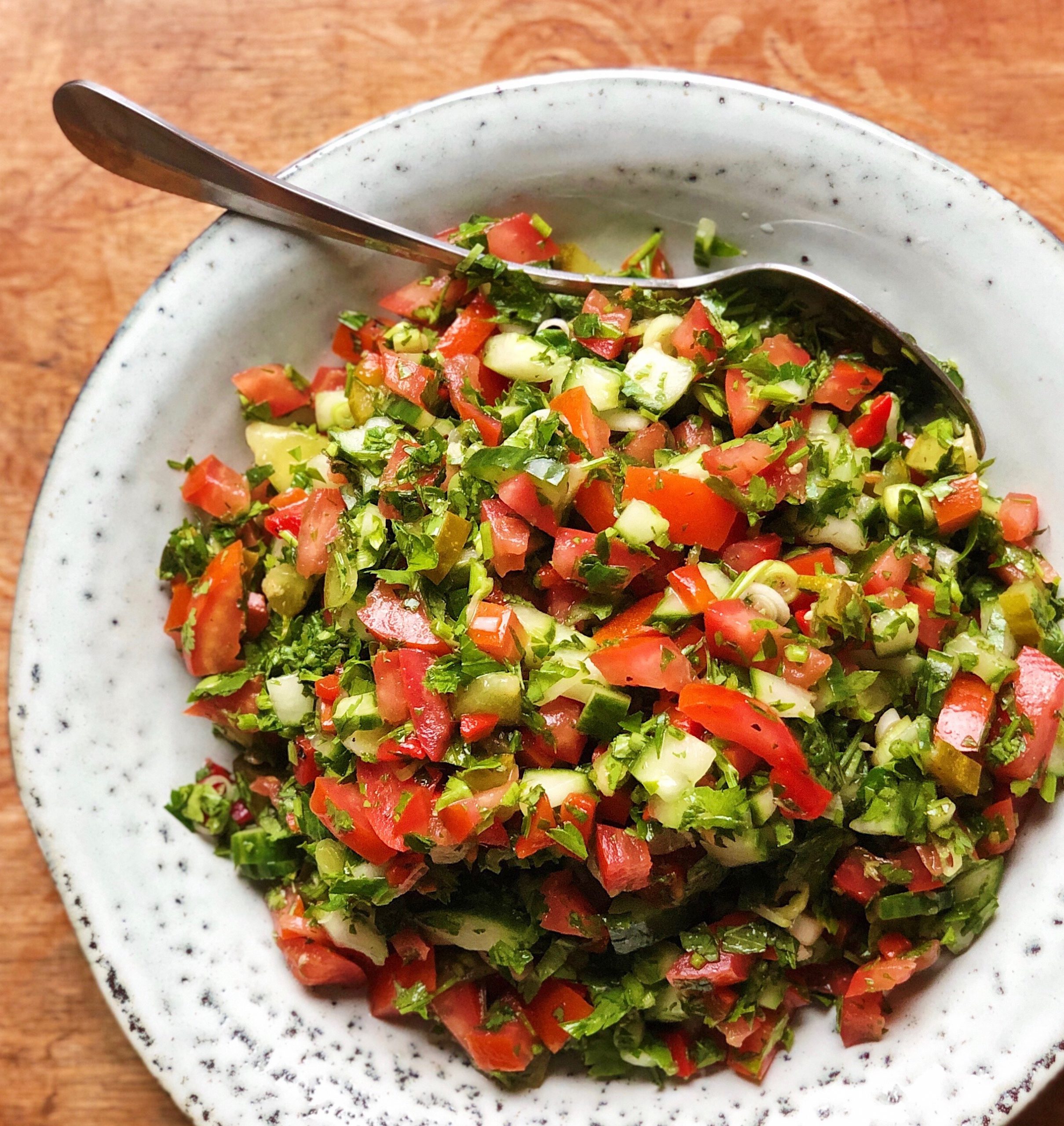 Chopped Israeli salad
SEIZOEN :Summer AANTAL :4 as a side DIEET :Vegan, gluten free TIJD :30 minutes MOEILIJKHEIDSGRAAD :Easy
The secret ingredient for this salad is the gherkins! They give this simple salad a great little twist. I love this salad as a side with falafel pita and lots of tahini!
INGREDIËNTEN
1 large cucumber
10 large tomatoes
2 bell peppers
3 spring onions
Bunch of parsley
Bunch of mint
Bunch of coriander
2-3 gherkins
Juice of a lemon
Extra virgin olive oil
BEREIDING
Deseed the cucumber, tomatoes and bell pepper and slice into small cubes. This take some time but cutting it very finely contributes to making this salad tasting great!
Chop up the gherkins in cubes as well and slice the spring onions very finely and add to the bowl together with the other vegetables.
Finely chop all the herbs and finish with the juice of the lemon, a drizzle of extra virgin olive oil and a large pinch of sea salt flakes and black pepper.
DEZE GERECHTEN VIND JE MISSCHIEN OOK LEKKER
BESTEL MIJN EBOOK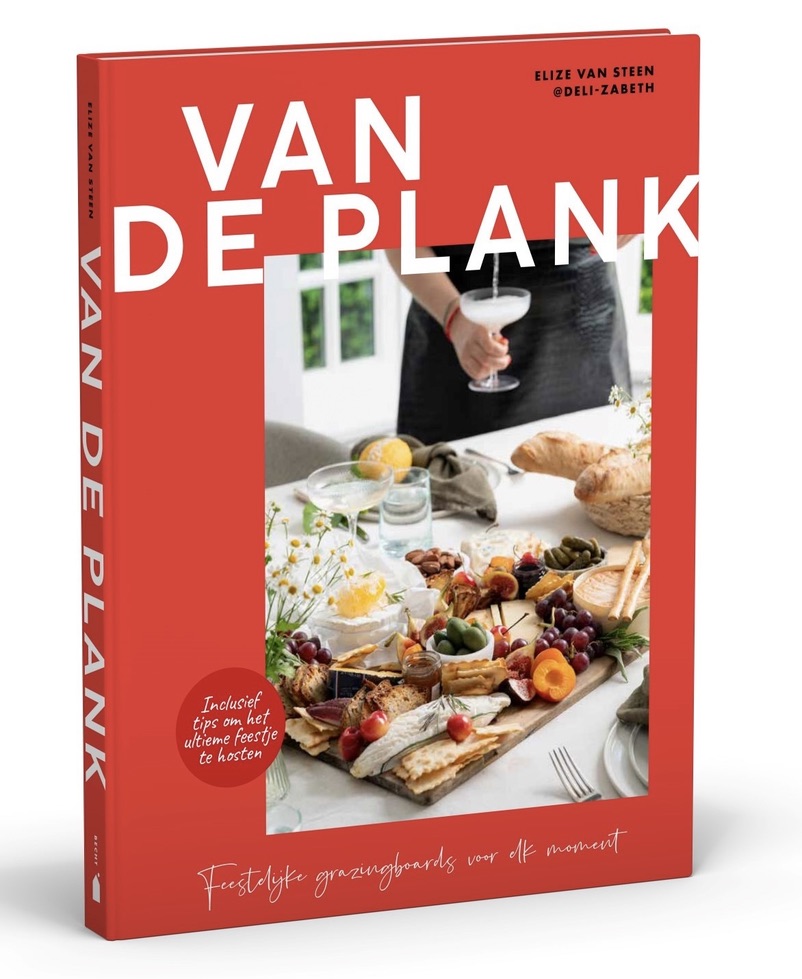 samenwerken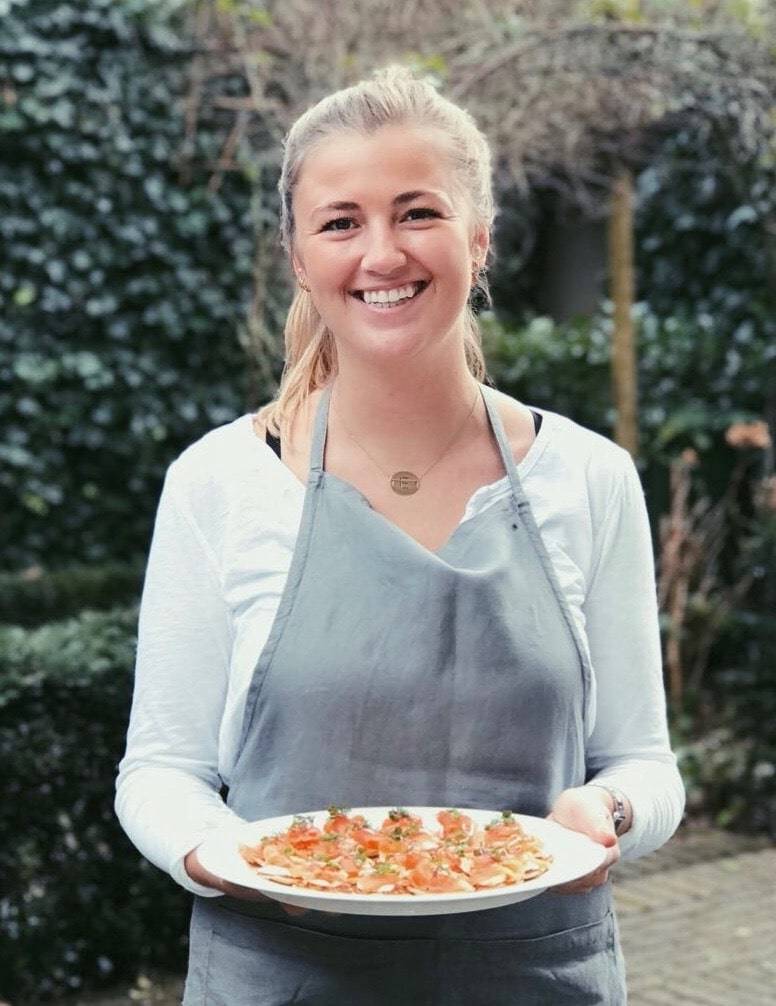 Samen kunnen we bijzondere voedselervaringen creëren. Ik heb ervaring op meerdere gebieden en vertel je er graag meer over. Klik op onderstaande button voor meer informatie.
samenwerken