Recept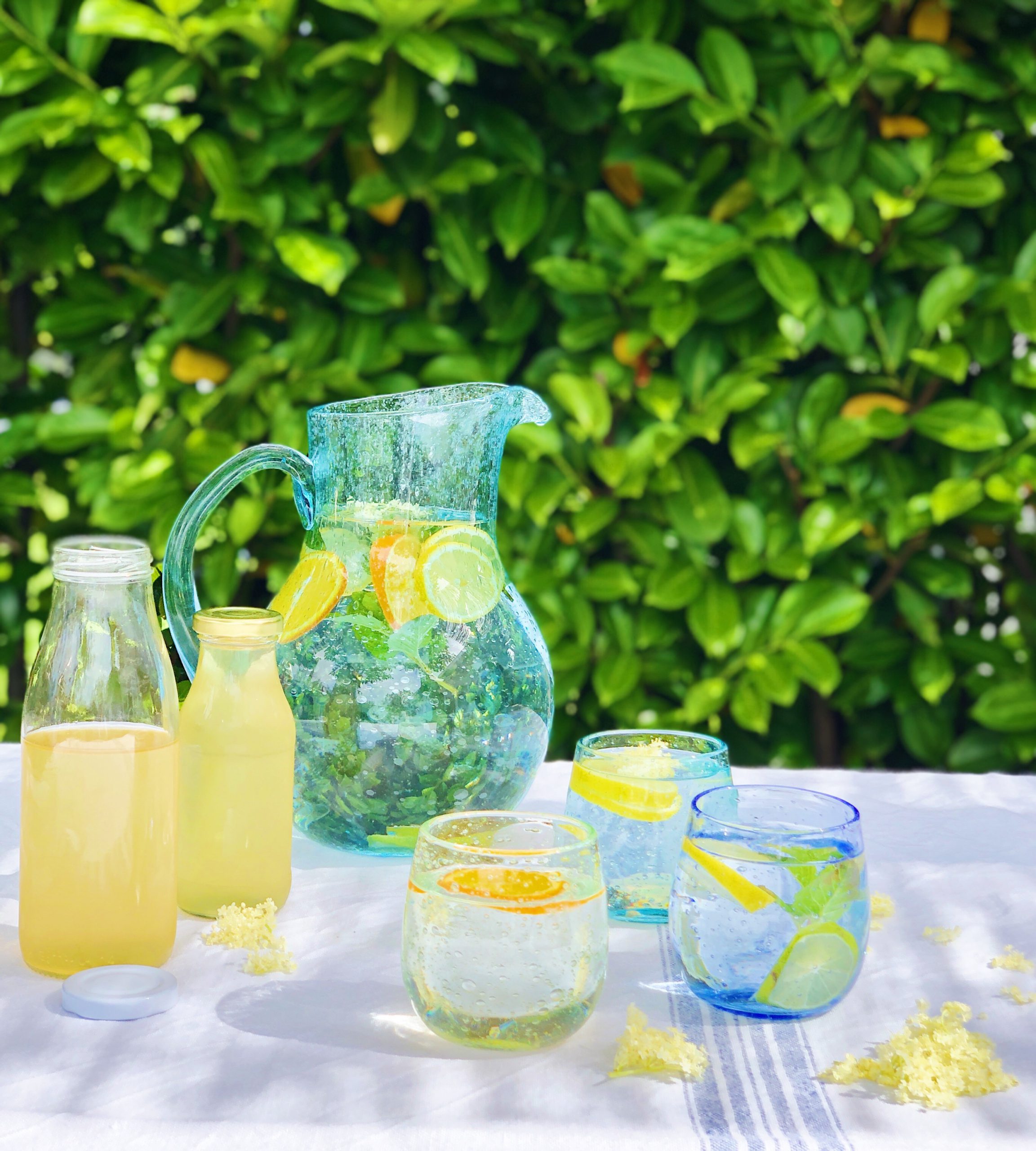 Elderflower cordial
SEIZOEN :Spring AANTAL :Makes 1.5 litres DIEET :Vegan, gluten free TIJD :30 minutes (plus 24 hours of infusing) MOEILIJKHEIDSGRAAD :Easy
Elderflower is in full bloom in April/May and gives you the best lemonade for the whole summer if you make a large batch! The only thing you'll need is a park, some lemons, sugar and water!
INGREDIËNTEN
20 elderflower heads (take of most of the green stalks)
2 lemons
1200 ml. water
900 gr. of sugar
BEREIDING
Leave the elderflower heads to infuse in the water for 24 hours. Note: Don't wash them because you don't want to get rid of the pollen.
Next, pour the infused water through a sieve with a cheese cloth and add the sugar, the rind of the lemon, and slices of the lemon (slice of the white part, you don't want a bitter taste).
Bring the syrup to a soft simmer until the sugar is dissolved and then turn the heat of, leave to cool.
Pass the syrup through a sieve again and pour into sterilized jars. Note: Keeps for months and makes the perfect summer drinks! Add to you champagne, gin and tonic or drink with sparkling water and an extra squeeze of lemon juice.
DEZE GERECHTEN VIND JE MISSCHIEN OOK LEKKER
BESTEL MIJN EBOOK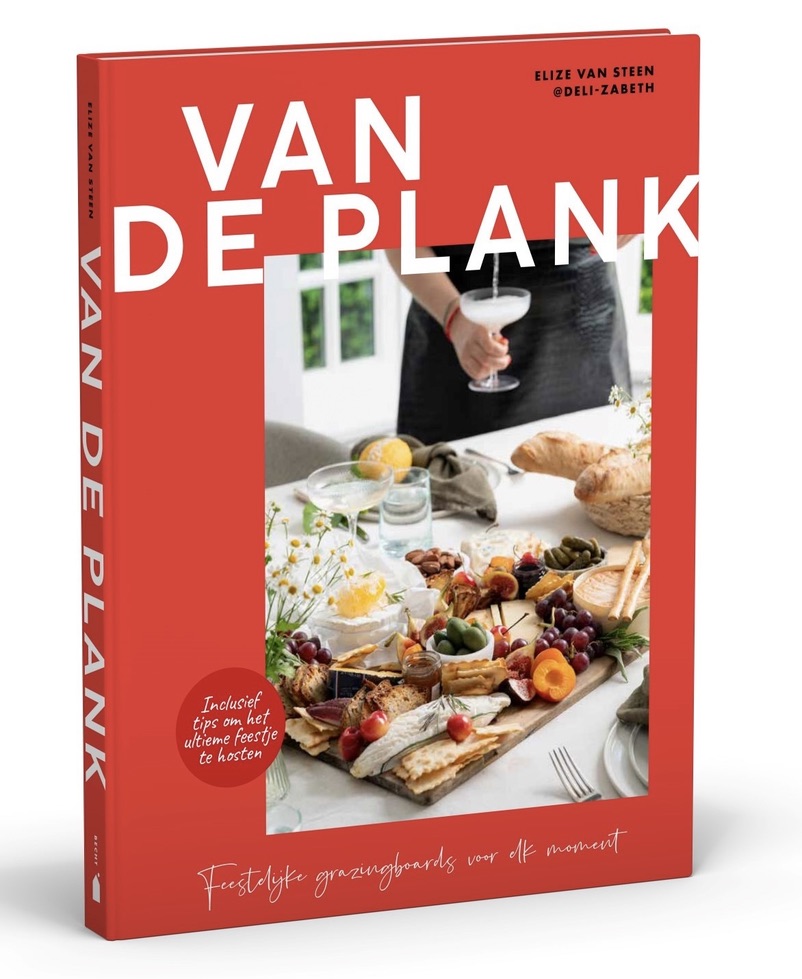 samenwerken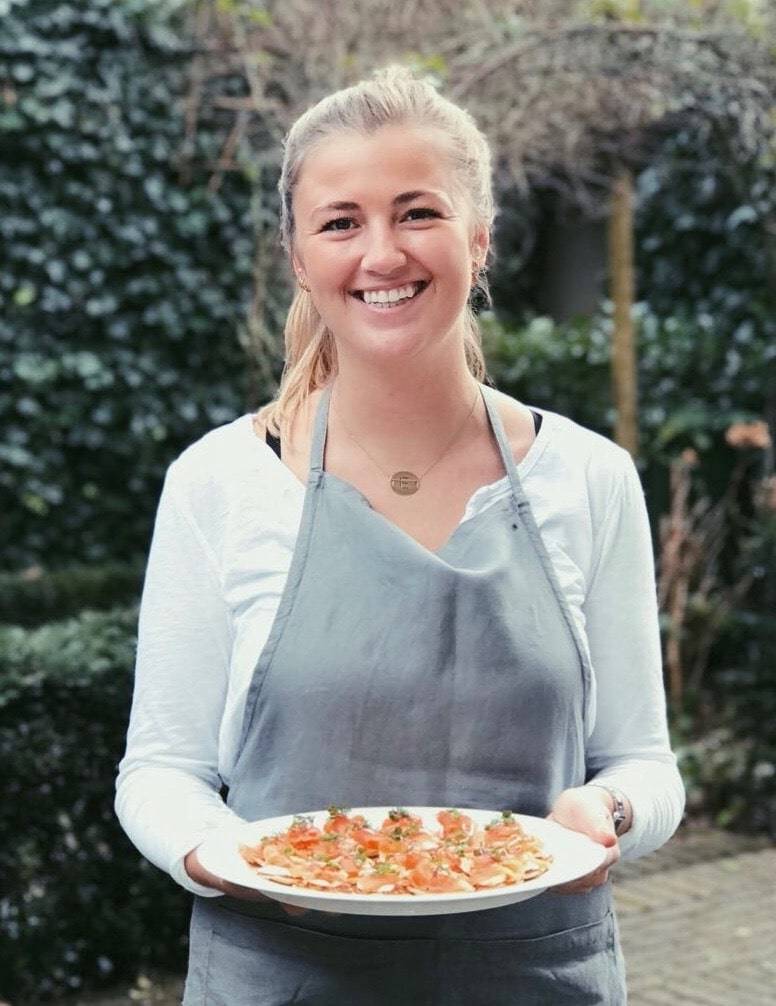 Samen kunnen we bijzondere voedselervaringen creëren. Ik heb ervaring op meerdere gebieden en vertel je er graag meer over. Klik op onderstaande button voor meer informatie.
samenwerken