Recept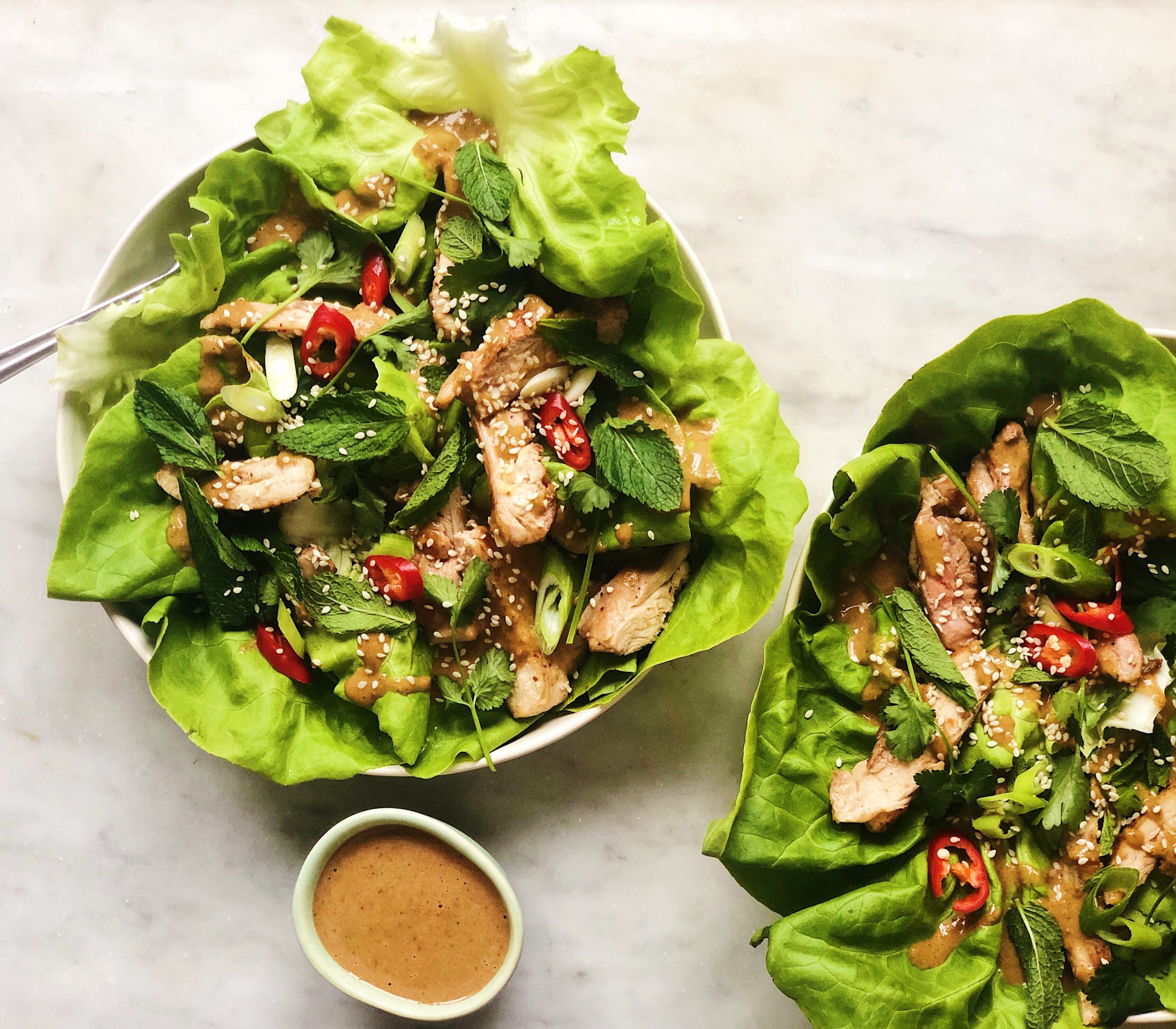 Chicken salad with creamy miso peanut sauce
SEIZOEN :All AANTAL :2 DIEET :Gluten free TIJD :20 minutes MOEILIJKHEIDSGRAAD :Easy
This is such a quick and easy salad! Perfect for weekdays when you don't have a lot of time to cook. If you like you can add some more vegetables to the salad like sliced radish, cucumber and red bell pepper.
INGREDIËNTEN
4 chicken thighs
Pinch of chilli flakes
Head of butter lettuce
Handful of mint leaves
Handful of coriander leaves
2 spring onions finely sliced
Red chilli pepper finely sliced
Toasted sesame seeds
3 tbsp. of peanut butter
2 tbsp. of white miso paste
2 tbsp. of soy sauce
1 tsp. of honey
1 minced clove of garlic
1 jalapeño (seeds removed)
Juice of 1 lime
BEREIDING
Blitz all the dressing ingredients together and add a few tbsp. of water until you have the right consistency.
Coat the chicken thighs with some olive oil, chilli flakes, salt and pepper and grill until brown and crispy on the outside and cooked on the inside.
Wash the salad and herbs and add together with the spring onions to a bowl. Slice the chicken in strips, drizzle over some of your dressing, scatter over some toasted sesame seeds and finely sliced red chili pepper and serve!
DEZE GERECHTEN VIND JE MISSCHIEN OOK LEKKER
BESTEL MIJN EBOOK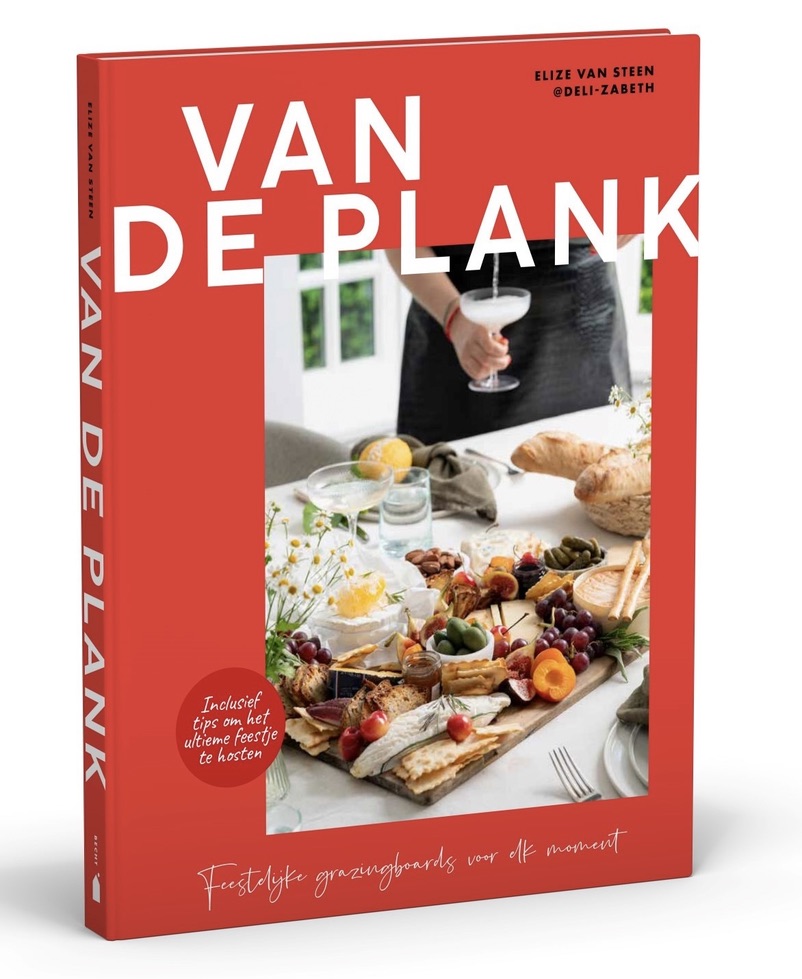 samenwerken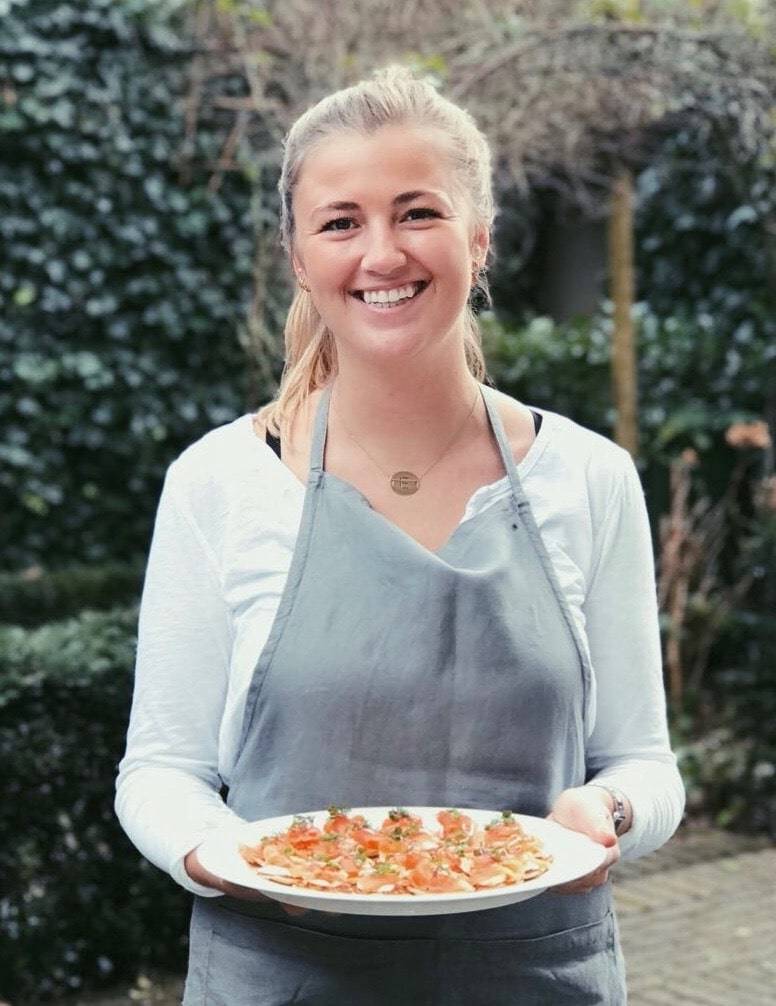 Samen kunnen we bijzondere voedselervaringen creëren. Ik heb ervaring op meerdere gebieden en vertel je er graag meer over. Klik op onderstaande button voor meer informatie.
samenwerken