Recipes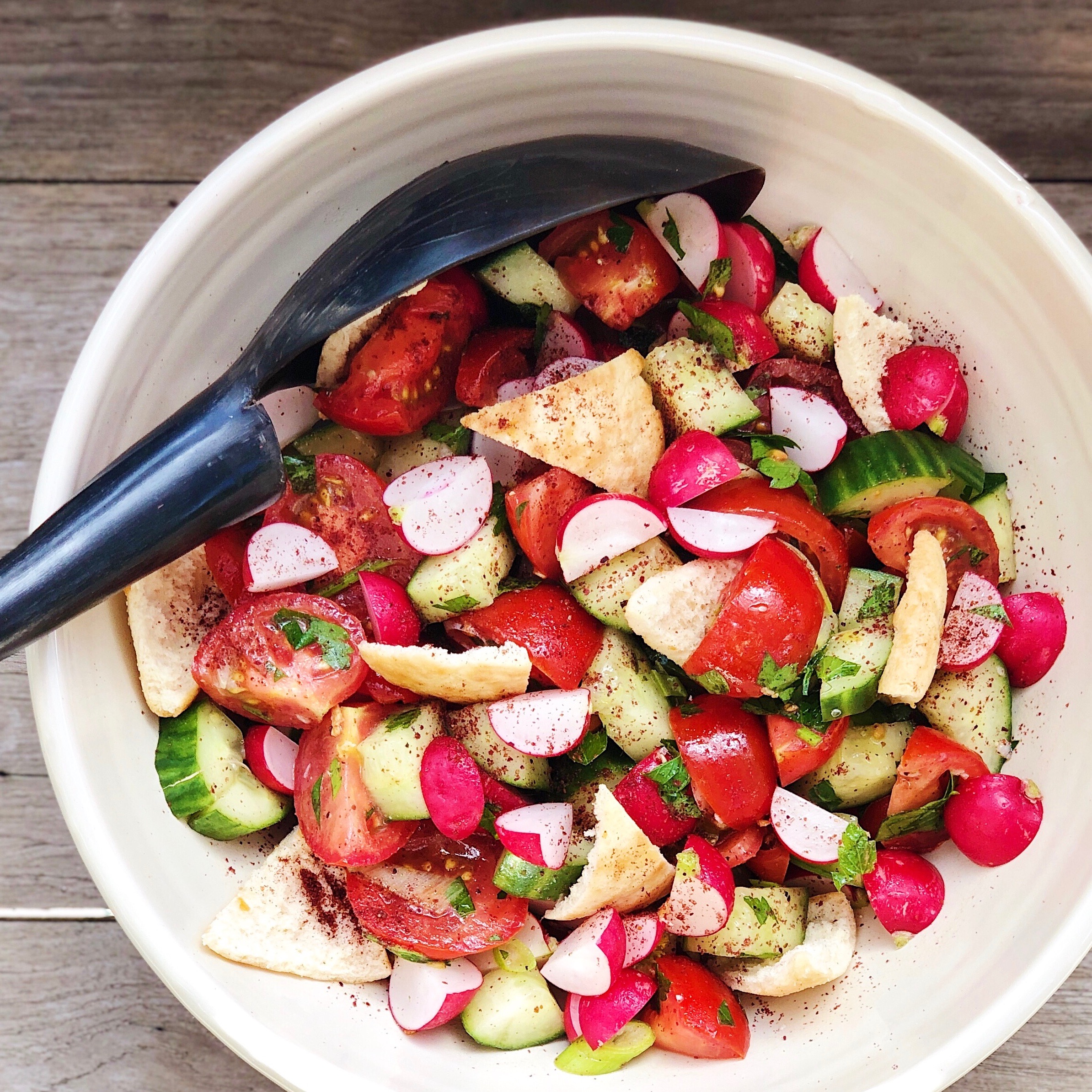 Fattoush salad
Season :Summer Servings :4 as a side Diet :Vegan Time :30 minutes Difficulty :Easy
This fattoush salad is wonderful during summer and will be the perfect side with your bbq grilled chicken! Very little effort and max result.
INGREDIENTS
500 gr. medium sized good quality tomatoes
3 small Persian cucumbers (or 1 large cucumber)
150 gr. of radishes
Large handful of mint
Large handful of parsley
2 spring onions
2 pitta breads
1 clove of garlic
Juice of half a lemon
Good quality olive oil
Tsp. of za'atar
Tsp. of sumac
Salt and pepper
PREPARATION
Preheat the oven to 200C.
Chop or tear the pitta in pieces and toss into some olive oil, the crushed garlic, za'atar and a pinch of salt. Bake for 10-15 minutes until crispy.
Chop the tomatoes, cucumbers and radishes in the same size irregular pieces and add them all to a bowl.
Chop up the parsley and mint and finely slice the spring onions and add them to the rest of the vegetables.
When ready, add the pitta bread and finish with the lemon juice, a good swig of extra virgin olive oil, a large pinch of salt and pepper and the sumac. Toss everything together and serve!
ORDER MY EBOOK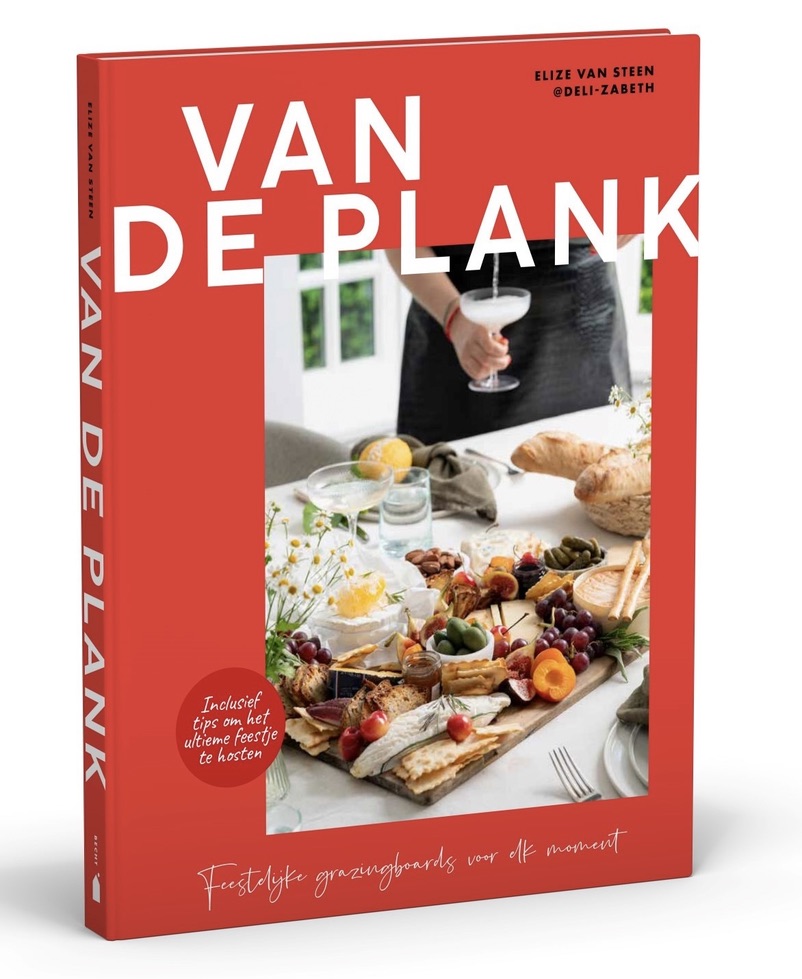 WORK WITH ME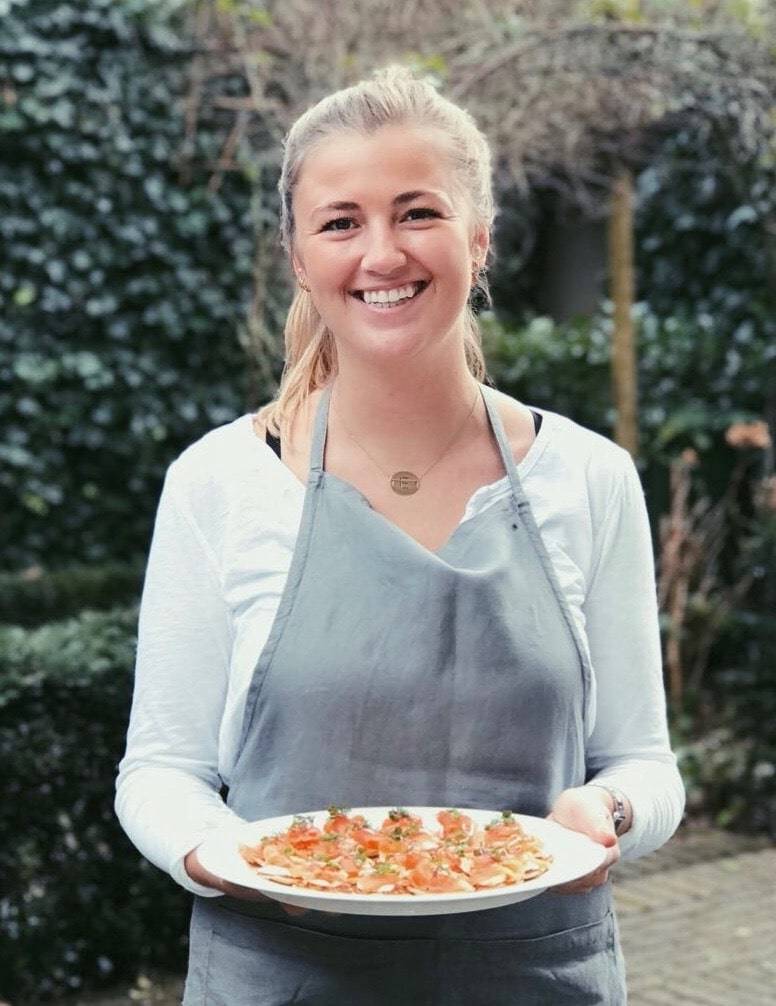 Together, we can create outstanding food experiences. I'm experienced in multiple fields and would love to tell you more about it. Click on the button below to read more about my work and to get in touch!
WORK WITH ME