Recipes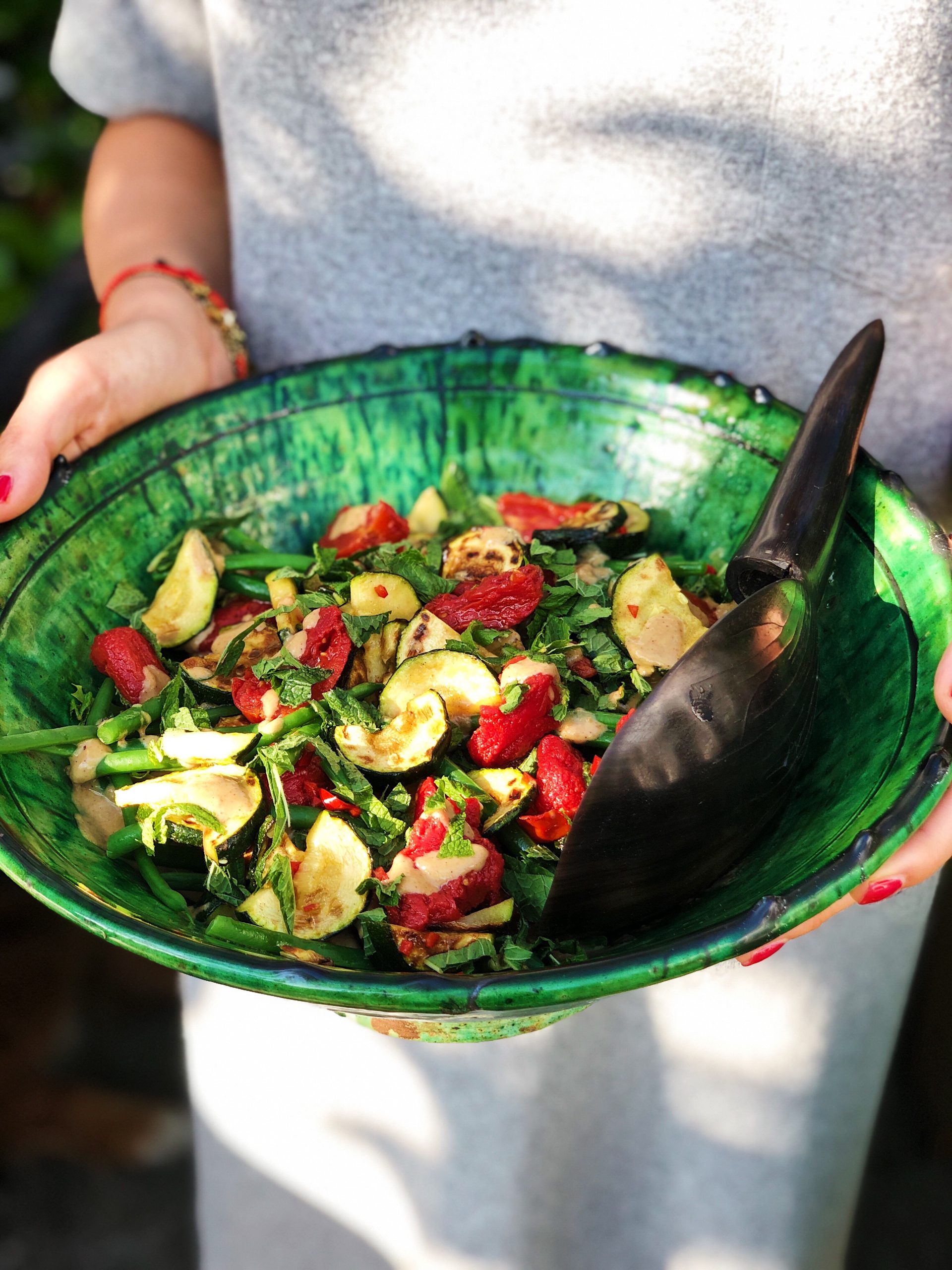 Courgette and green bean salad with a citrus-tahini dressing
Season :Summer Servings :4 as a side Diet :Vegan, gluten free Time :30 minutes Difficulty :Easy
This salad is a winner every time I make it! It has lots of flavour and is vegan and gluten free. Make some bbq lamb sausage or falafel on the side and you have a great summer garden dinner!
INGREDIENTS
3 courgettes
1 chili pepper
Juice of half a lemon
200 gr. of green beans
Handful of sundried tomatoes
100 gr. of rocket leaves
Handful of chopped mint
Citrus-tahini dressing
3 tbsp. of tahini
Zest and juice a lemon
Juice of half an orange
Small clove of garlic
PREPARATION
Make the tahini dressing by mixing the tahini, the zest and juice of half a lemon, the juice of half an orange, a small clove of crushed garlic, salt and pepper and a few tablespoons of water to loosen the dressing up a bit until it has a creamy consistency.
Chop the courgette in medium thick round slices. Fry the slices of courgette in a frying pan with some olive oil on a high heat and turn after a couple of minutes. They should have a nice colour on the outside but check regularly not to burn them.
Once ready, mix the courgette with a finely chopped deseeded red chilli pepper, the juice of the other half of the lemon, salt and pepper.
Meanwhile cook the green beans for 3 to 4 minutes.
Mix the courgette and green beans together and when its cooled to room temperature add the sundried tomatoes, rocket leaves, chopped mint leaves and the tahini dressing and serve immediately!
YOU MIGHT ALSO LIKE
ORDER MY EBOOK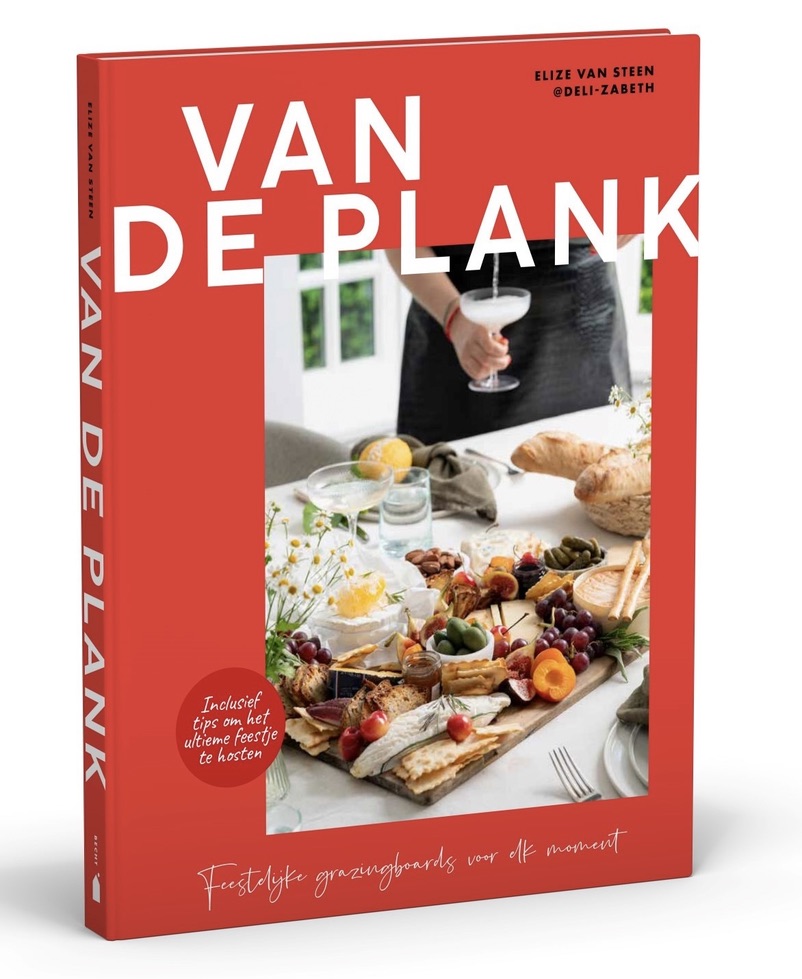 WORK WITH ME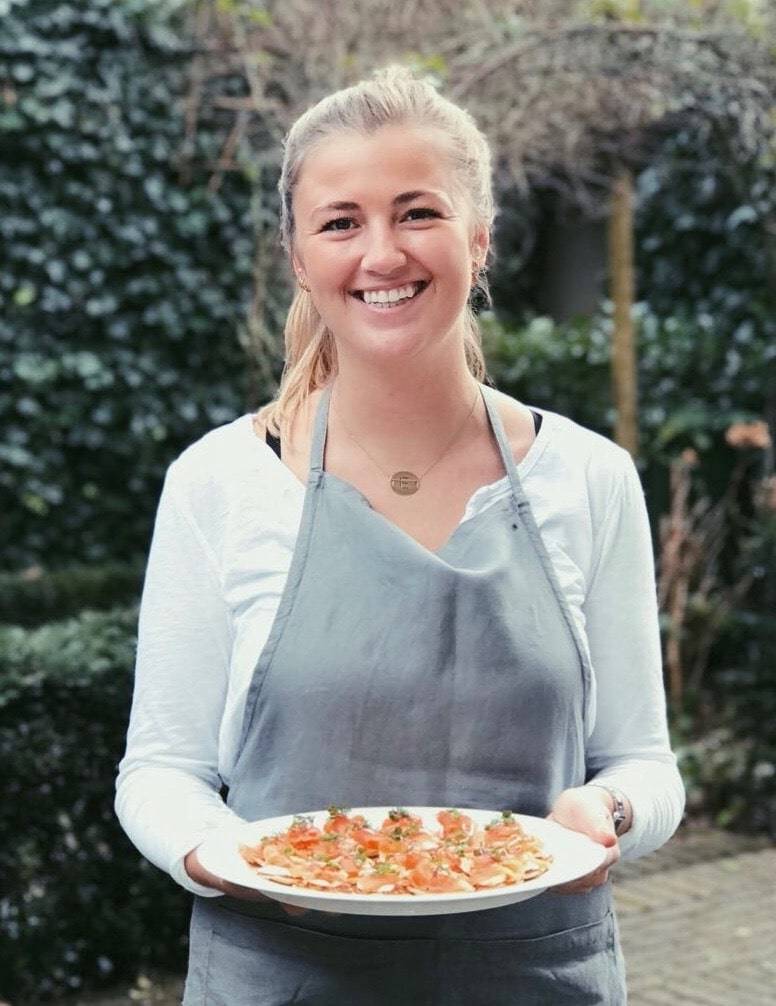 Together, we can create outstanding food experiences. I'm experienced in multiple fields and would love to tell you more about it. Click on the button below to read more about my work and to get in touch!
WORK WITH ME