Recipes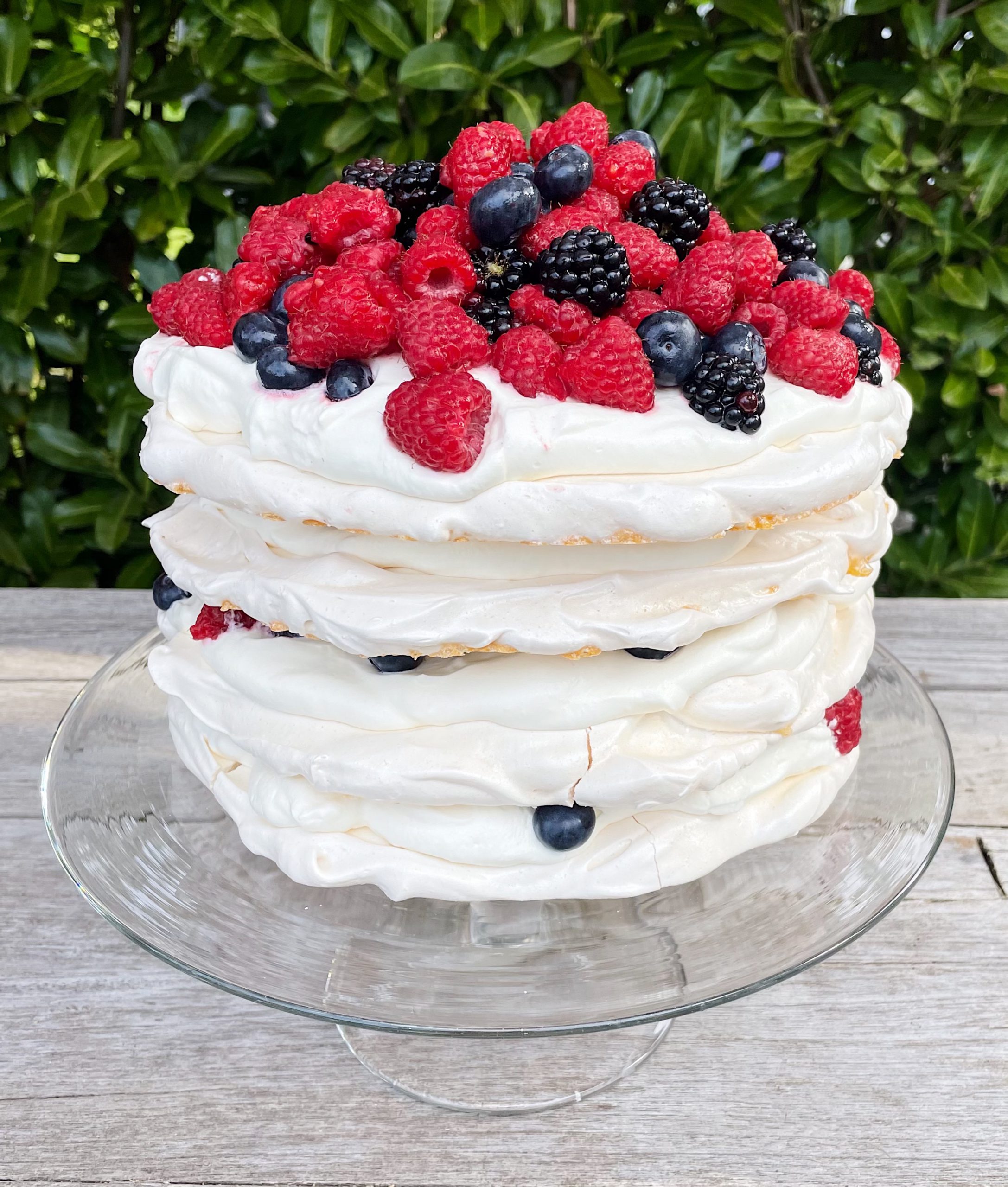 Pavlova with whipped cream and berries
Season :All Servings :6-8 Diet :Vegetarian, gluten free Time :4-5 hours (mostly oven time) Difficulty :Medium
Pavlova is one of my favourite desserts that's why there are already several recipes on my website. This festive pavlova is a classic recipe and can be adapted by using different fillings or fruit (according to season). The recipe for this pavlova is enough for two layers. If you would like to make 4 layers as shown on the picture, I recommend doing this in 2 batches, because 4 layers usually do not fit in the oven at the same time.
INGREDIENTS
5 egg whites
250 gr. sugar
2 tbsp. cornstarch
2 tbsp. white wine vinegar
Pinch of salt
500 ml. double cream
Berries (like raspberries, blackberries, strawberries blueberries etc.)
PREPARATION
Preheat the oven to 100C.
Line two baking trays with baking paper and draw a large round shape (diameter 20-25 cm, I used the outline of a cake tin) on both sheets.
Put a little vinegar on a sheet of kitchen paper and clean a large bowl with it.
Separate the egg whites from the yolks (you can use these for a lemon curd, for example) and add the whites to the clean bowl.
First beat the egg whites until they are stiff with a handmixer and then slowly add the sugar, spoon by spoon. Mix until it is completely dissolved in the mixture (rub a little meringue between your fingertips to feel whether the sugar granules have dissolved).
Sieve the cornstarch, a pinch of salt and the white wine vinegar into the meringue mixture and briefly mix it through the mixture using the handmixer.
Divide the meringue mixture between the two baking trays and spread within the lines of the drawn round shape.
Place in the oven and bake for 2 hours and turn the oven off, do not open the oven door, and allow the meringues to cool completely in the oven. You can easily make the meringues the day before.
Whip the cream until stiff, divide over the two meringues, top with all the berries and serve immediately.
ORDER MY EBOOK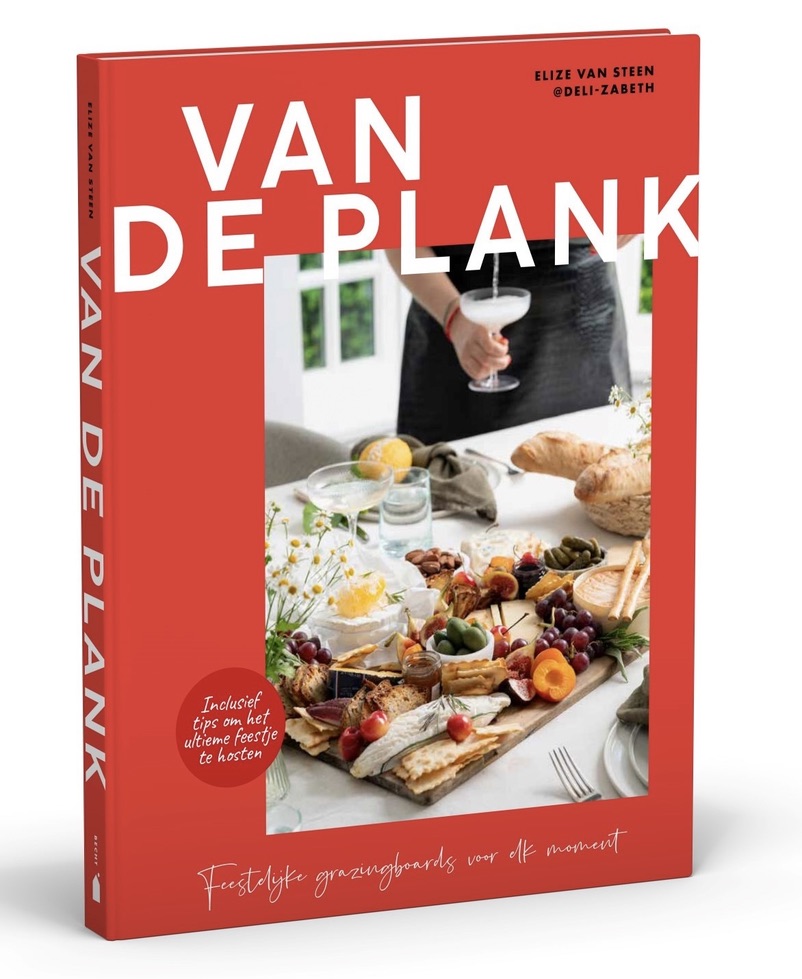 WORK WITH ME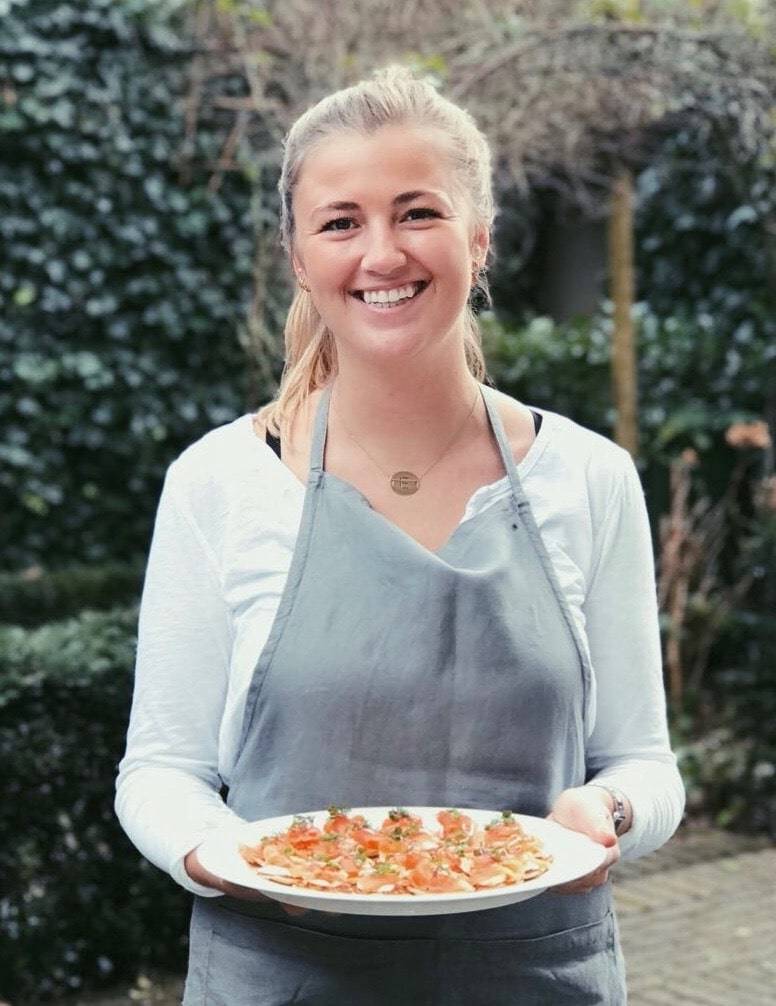 Together, we can create outstanding food experiences. I'm experienced in multiple fields and would love to tell you more about it. Click on the button below to read more about my work and to get in touch!
WORK WITH ME