Recept
Blackberry Tiramisu
SEIZOEN :All AANTAL :About 10 DIEET :Vegetarian TIJD :30 minutes (plus minimum of 2 hours in the fridge) MOEILIJKHEIDSGRAAD :Easy
This tiramisu recipe has a secret ingredient which is the best combination with coffee and chocolate, blackberries! I made a tiramisu recipe without raw eggs, which is the classic variant but instead added ricotta and a chocolate ganache. You can make this dessert two days in advance!
INGREDIËNTEN
175 gr. sponge fingers
250 ml. coffee
2 tsp. of crystal sugar
200 ml. double cream
100 gr. dark chocolate (70%)
500 gr. ricotta cheese
250 gr. mascarpone cheese
4 tbsp. runny honey
½ vanilla pod, scrape out all the seeds
300 gr. good quality blackberries
Cacao powder
BEREIDING
Add the hot coffee to a bowl with 2 tsp of cyrstal sugar and dip the sponge fingers in the coffee for a couple of seconds. Line a dish ( I used a round shaped dish, 28cm diameter) with the sponge fingers. Note: you can also add some vin santo, sherry, dark rum, kahlua etc. to your coffee mixture.
To make a ganache, pour the cream into a pan and gently bring to a simmer over a medium heat. Once boiling, remove from the heat and stir in the chopped chocolate and a pinch of sea salt until smooth.
Spread the chocolate ganache over the top in an even layer. Chill in the fridge until cooled before adding the next step.
Blitz the mascarpone, ricotta, vanilla seeds and honey with a handmixer or in a food processor until smooth. Mash 200 gr. of the blackberries a bit with a fork and spoon them through the mascarpone mixture. Taste and add some crystal sugar if you like the tiramisu a bit more sweet. Spoon dollops evenly on top of your chocolate layer and spread out until smooth.
Place in the fridge for at least 2 hours, to set. Serve with a dusting of cacao powder and a few blackberries on top (I decorated mine with rosemary as well).
DEZE GERECHTEN VIND JE MISSCHIEN OOK LEKKER
BESTEL MIJN EBOOK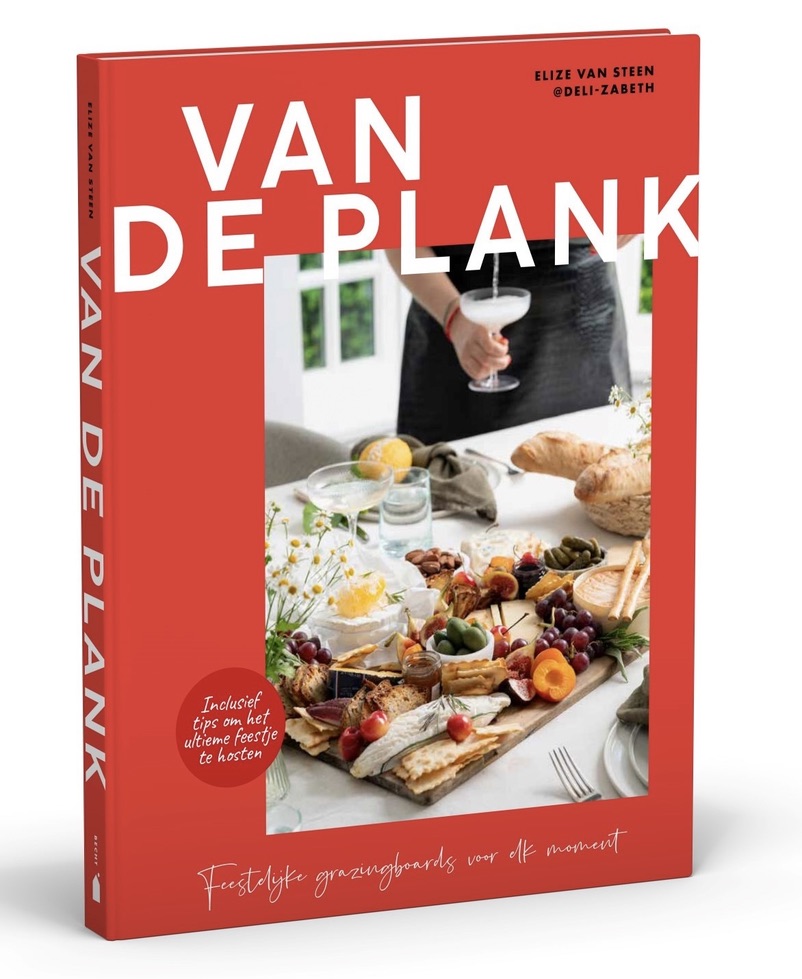 samenwerken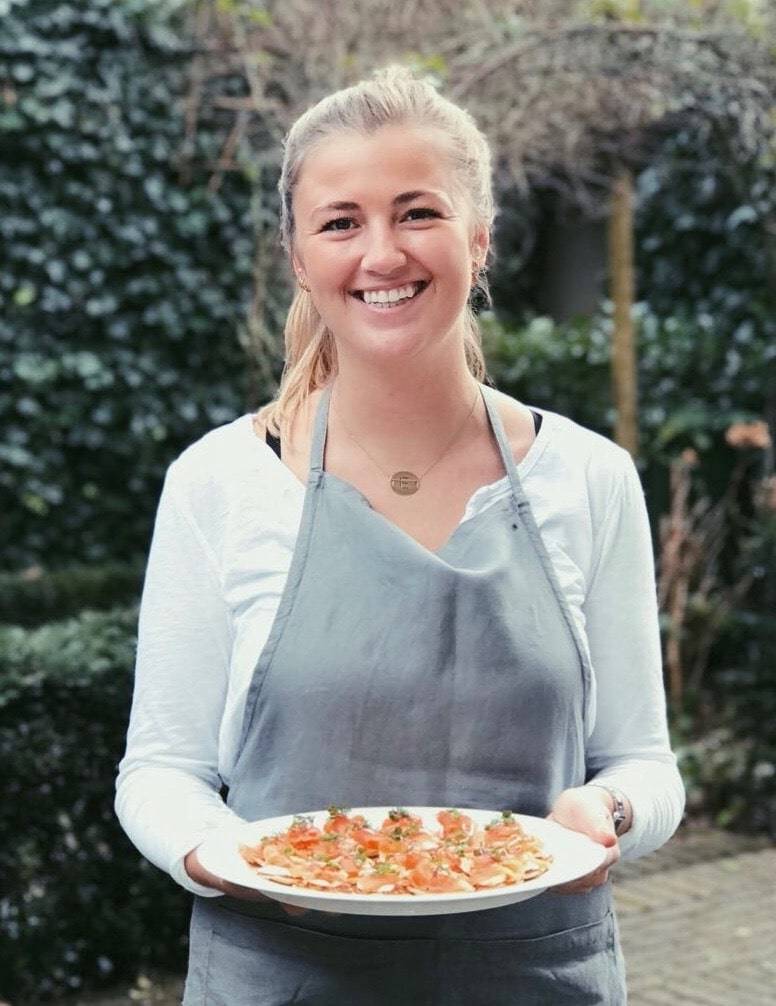 Samen kunnen we bijzondere voedselervaringen creëren. Ik heb ervaring op meerdere gebieden en vertel je er graag meer over. Klik op onderstaande button voor meer informatie.
samenwerken