Recept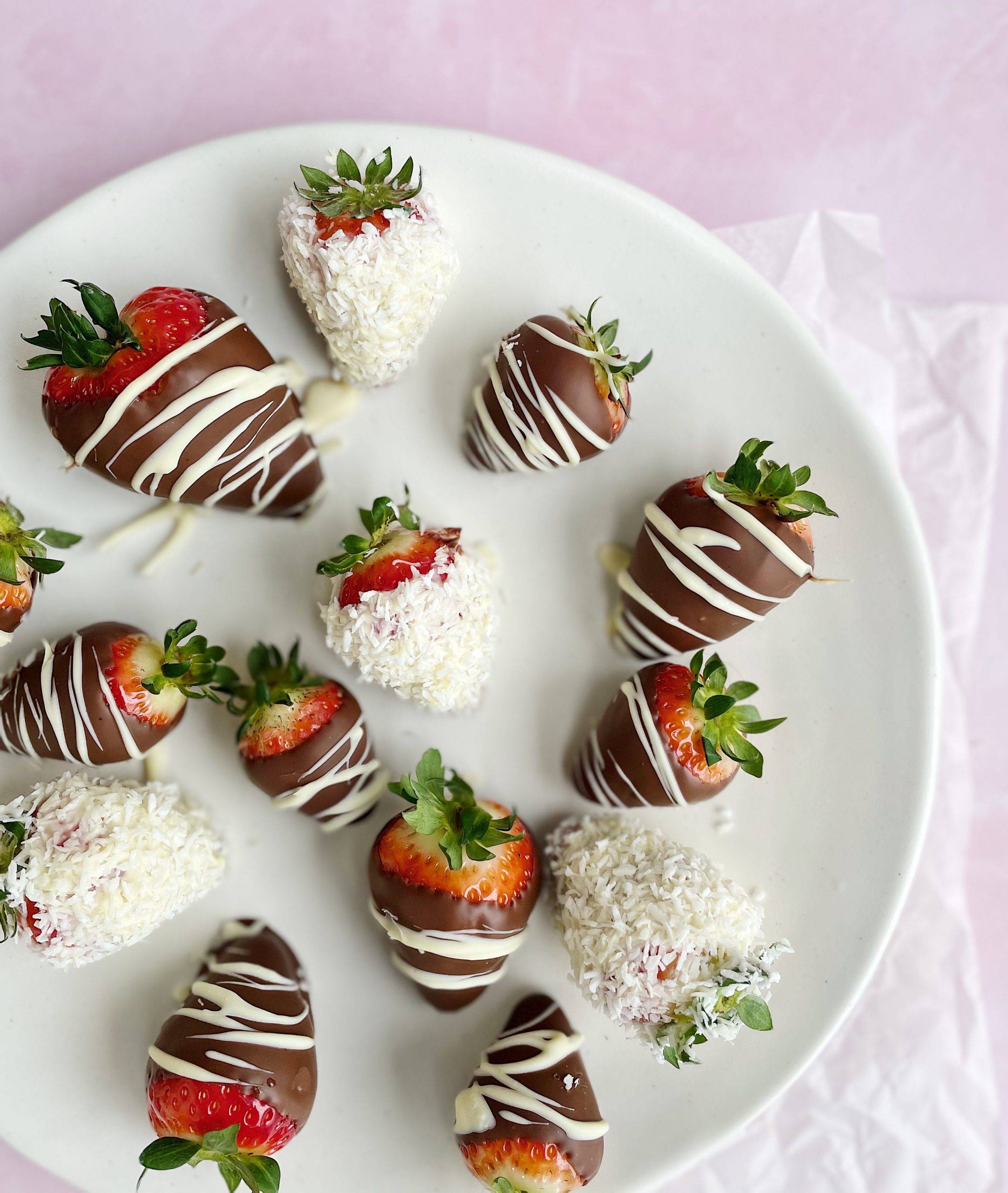 Chocolate coated strawberries
SEIZOEN :All AANTAL :X DIEET :Vegetarian, gluten free TIJD :30 minutes MOEILIJKHEIDSGRAAD :Easy
These chocolate coated strawberries are such a delicious treat and can be served as dessert or as a snack served with tea or coffee. I made two variants, one is just a classic milk chocolate dipped strawberry and the other one is inspired by Rafaelo's with white chocolate and grated coconut (which is my absolute favourite)!
INGREDIËNTEN
400 gr. strawberries
200 gr. milk chocolate
200 gr. white chocolate
Handful of grated coconut
BEREIDING
Start with melting the roughly chopped milk chocolate au bain marie. This means adding the chocolate to a heat proof bowl and placing it over a pot with a shallow layer of simmering water. The bowl cannot touch the water.
Once the chocolate is melted, dip half of the strawberries in the chocolate and place onto a plate covered with baking paper.
Melt the white chocolate au bain marie. Dip the other half of the strawberries in white chocolate and then into the grated coconut and place onto a plate covered with baking paper.
If you want to decorate the milk chocolate strawberries, drizzle over some of the leftover melted white chocolate.
Keep the strawberries in the fridge until you serve them!
DEZE GERECHTEN VIND JE MISSCHIEN OOK LEKKER
BESTEL MIJN EBOOK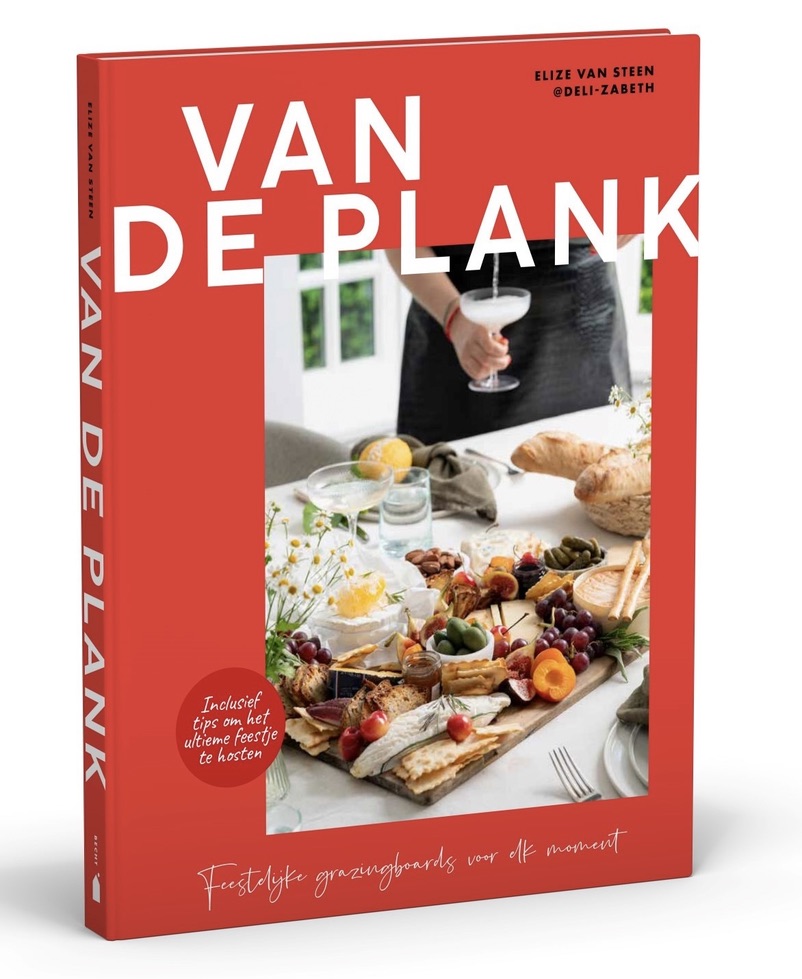 samenwerken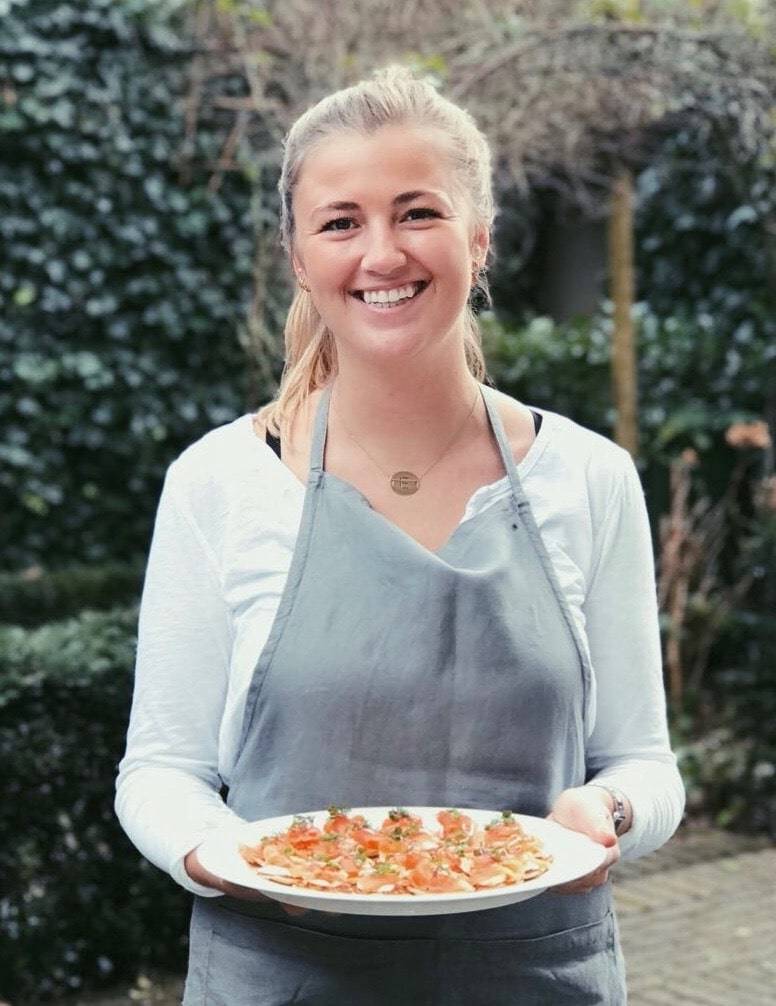 Samen kunnen we bijzondere voedselervaringen creëren. Ik heb ervaring op meerdere gebieden en vertel je er graag meer over. Klik op onderstaande button voor meer informatie.
samenwerken