Recept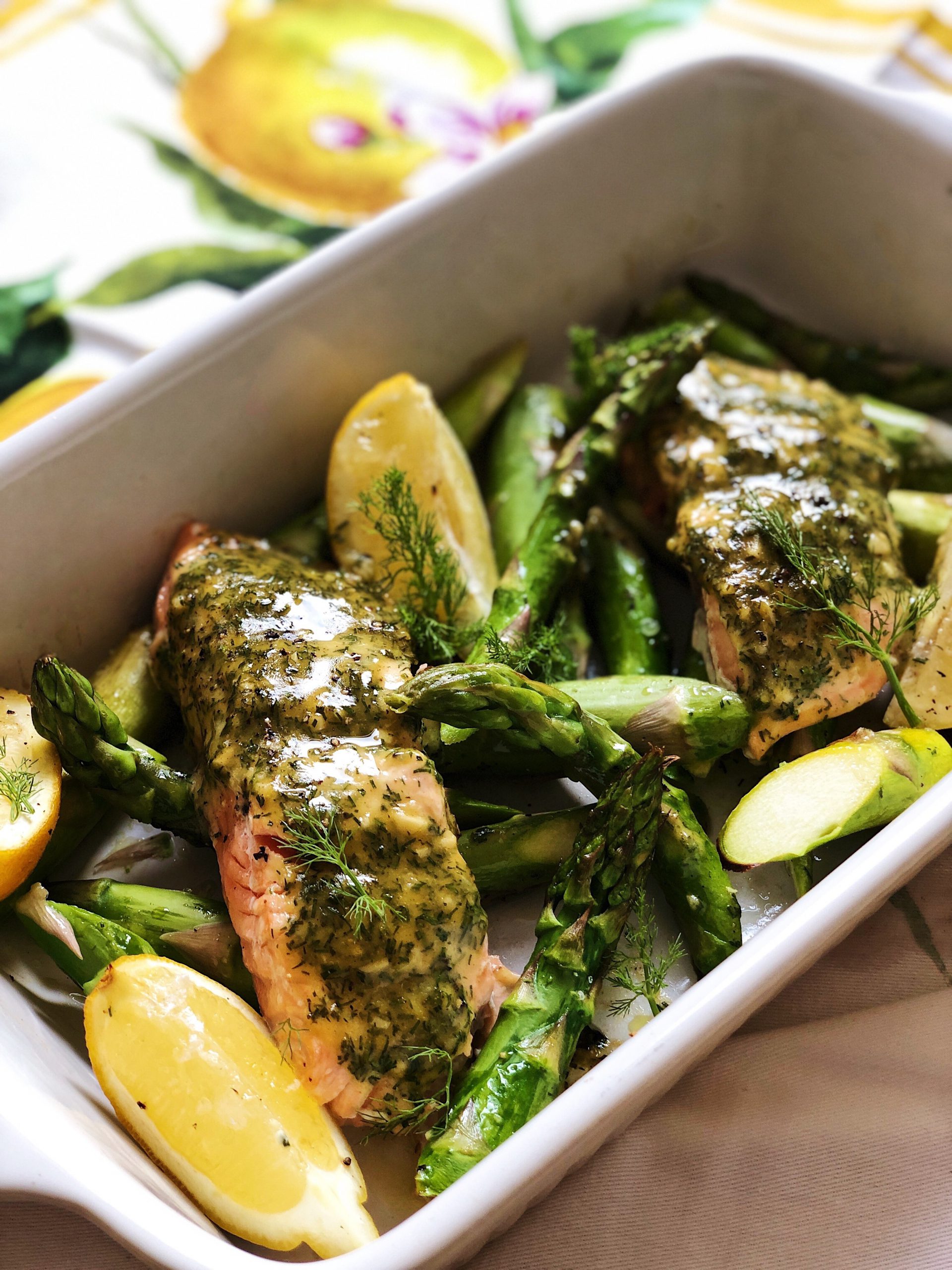 Mustard, honey and dill baked salmon traybake
SEIZOEN :Spring AANTAL :2 DIEET :Gluten free TIJD :40 minutes MOEILIJKHEIDSGRAAD :Easy
A classic combo with a twist! This recipe has only 9 ingredients, is healthy and full of flavour. A perfect week night meal and easy to multiply the recipe if you are eating with more!
INGREDIËNTEN
300 gr. of salmon fillet
2 heaped tsp. of mustard
2 tbsp. of chopped dill
1 clove of garlic finely chopped
1 tsp. of honey
2 tbsp. of olive oil
350 gr. green asparagus (the thick big ones)
1 lemon
1 large (sweet) potato
BEREIDING
Preheat the oven to 220C.
Meanwhile chop the (sweet) potato in bitesize cubes and add to a baking tray with a drizzle of olive oil, salt and pepper. Bake in the oven for 20 minutes.
Next, prepare the sauce for the salmon by mixing together the mustard, dill, garlic, honey, 2 tablespoons of olive oil and a pinch of salt and pepper.
Slice the salmon in 2 pieces of around 150 gram. Take the baking tray out of the oven and mix the asparagus and lemon (cut into four wedges) with the potato cubes. Place the salmon on the baking tray and spoon the sauce over the salmon. Bake for 12-15 minutes and serve immediately! You can vary with the vegetables depending on the season.
DEZE GERECHTEN VIND JE MISSCHIEN OOK LEKKER
BESTEL MIJN EBOOK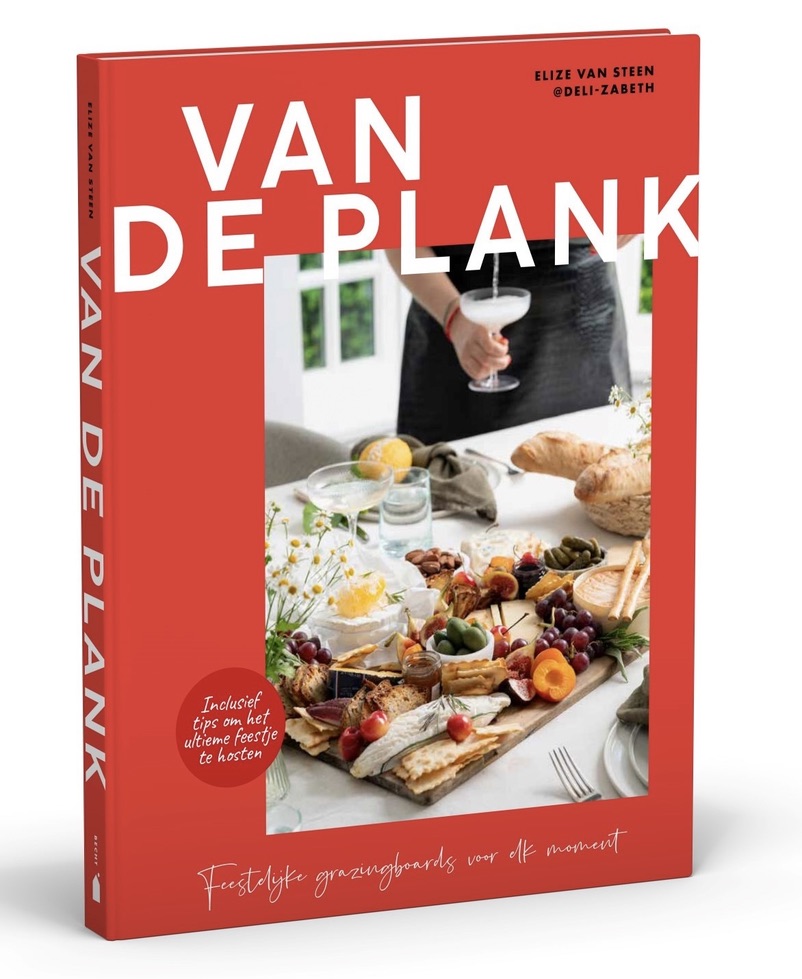 samenwerken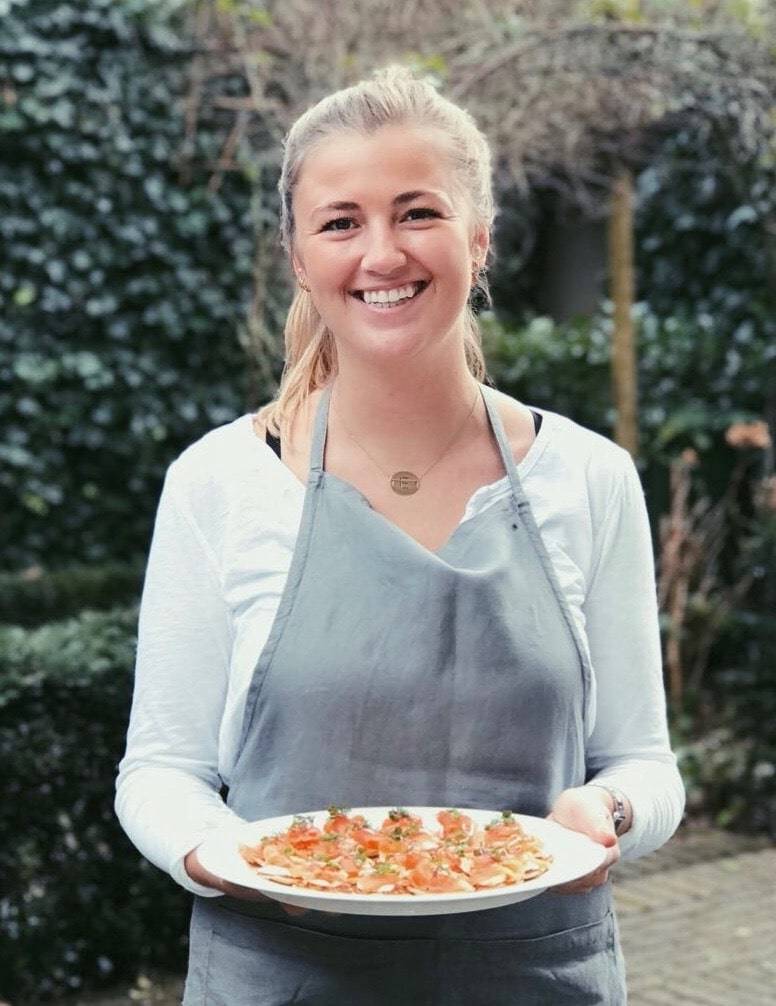 Samen kunnen we bijzondere voedselervaringen creëren. Ik heb ervaring op meerdere gebieden en vertel je er graag meer over. Klik op onderstaande button voor meer informatie.
samenwerken