Recipes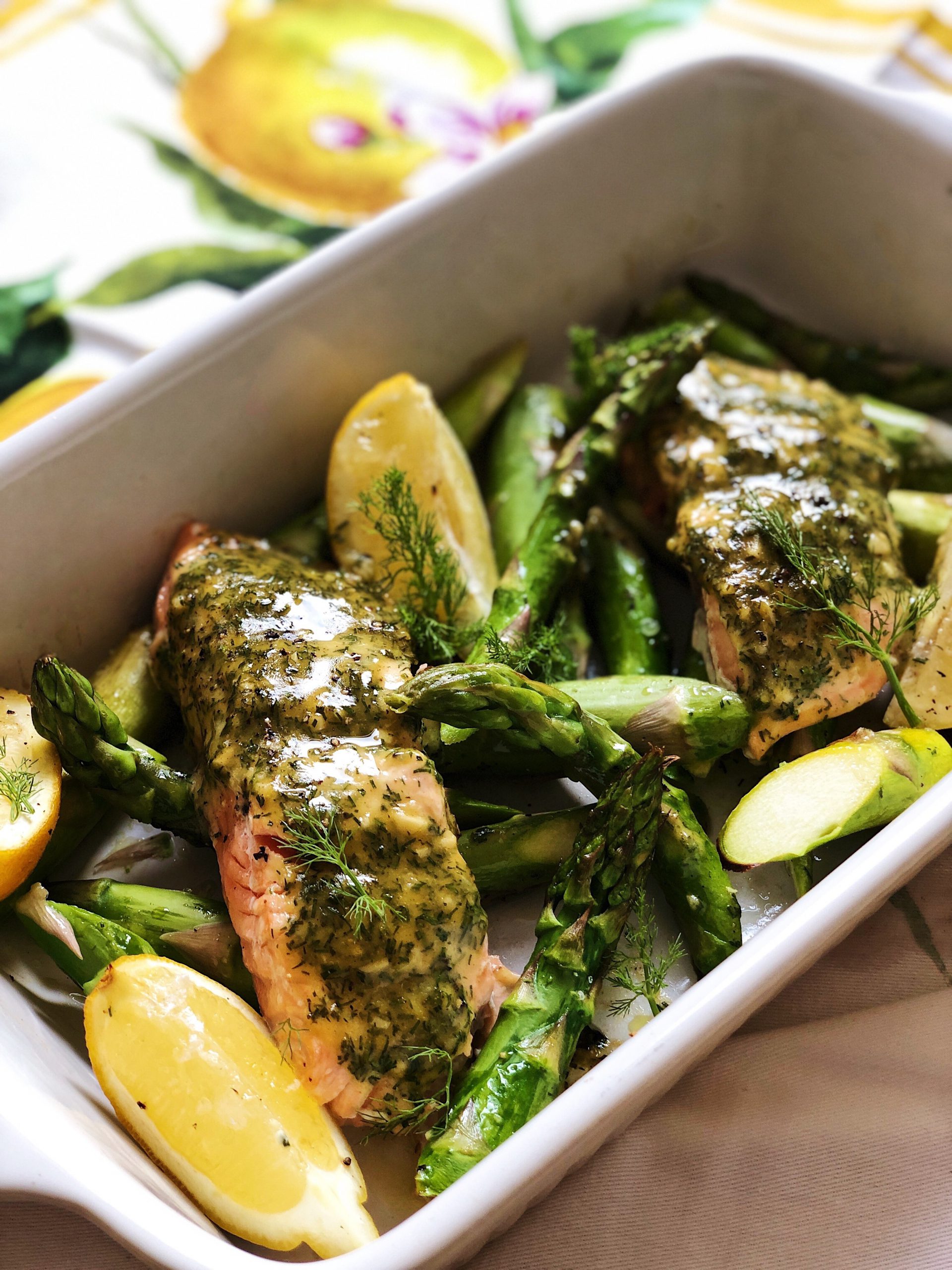 Mustard, honey and dill baked salmon traybake
Season :Spring Servings :2 Diet :Gluten free Time :40 minutes Difficulty :Easy
A classic combo with a twist! This recipe has only 9 ingredients, is healthy and full of flavour. A perfect week night meal and easy to multiply the recipe if you are eating with more!
INGREDIENTS
300 gr. of salmon fillet
2 heaped tsp. of mustard
2 tbsp. of chopped dill
1 clove of garlic finely chopped
1 tsp. of honey
2 tbsp. of olive oil
350 gr. green asparagus (the thick big ones)
1 lemon
1 large (sweet) potato
PREPARATION
Preheat the oven to 220C.
Meanwhile chop the (sweet) potato in bitesize cubes and add to a baking tray with a drizzle of olive oil, salt and pepper. Bake in the oven for 20 minutes.
Next, prepare the sauce for the salmon by mixing together the mustard, dill, garlic, honey, 2 tablespoons of olive oil and a pinch of salt and pepper.
Slice the salmon in 2 pieces of around 150 gram. Take the baking tray out of the oven and mix the asparagus and lemon (cut into four wedges) with the potato cubes. Place the salmon on the baking tray and spoon the sauce over the salmon. Bake for 12-15 minutes and serve immediately! You can vary with the vegetables depending on the season.
ORDER MY EBOOK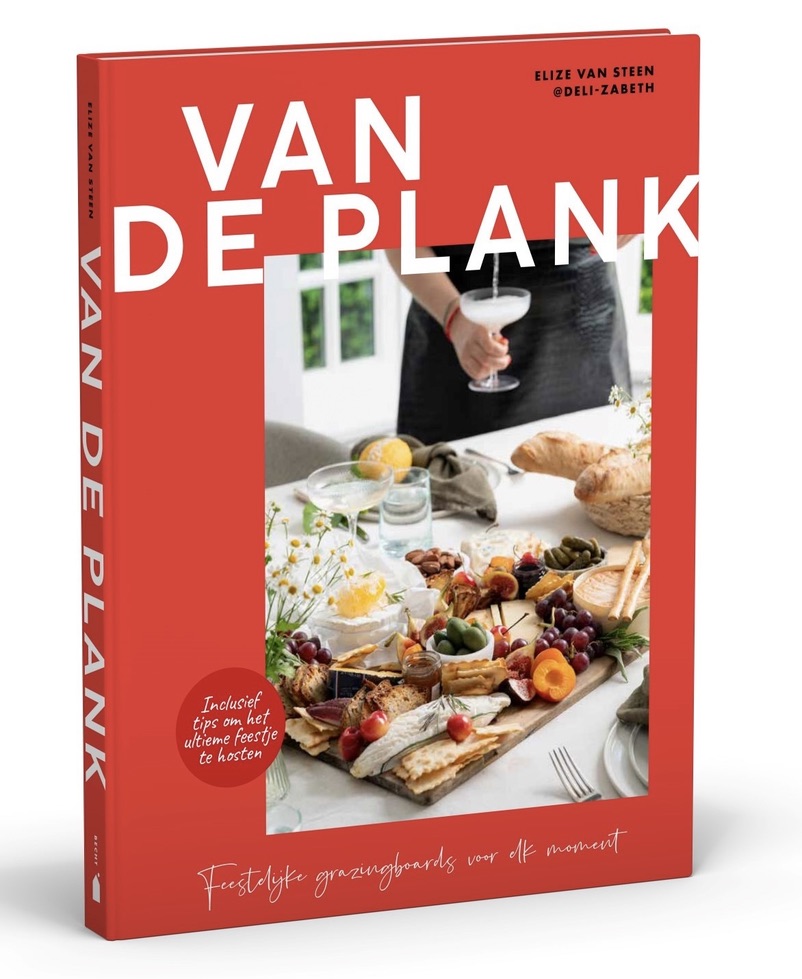 WORK WITH ME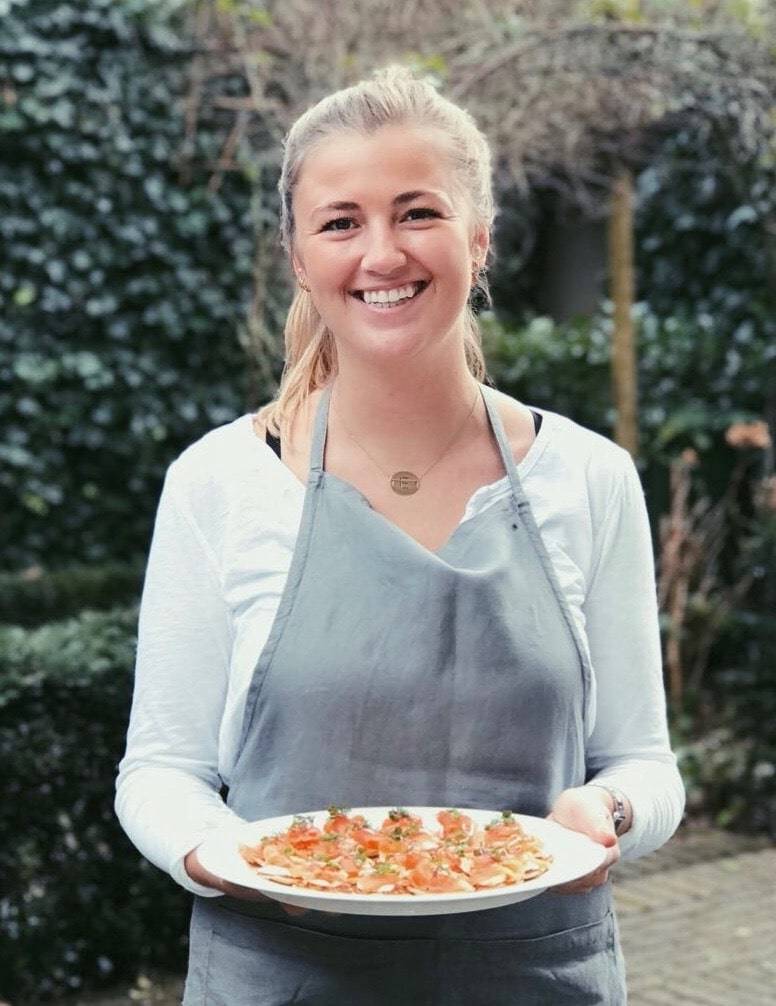 Together, we can create outstanding food experiences. I'm experienced in multiple fields and would love to tell you more about it. Click on the button below to read more about my work and to get in touch!
WORK WITH ME