Recept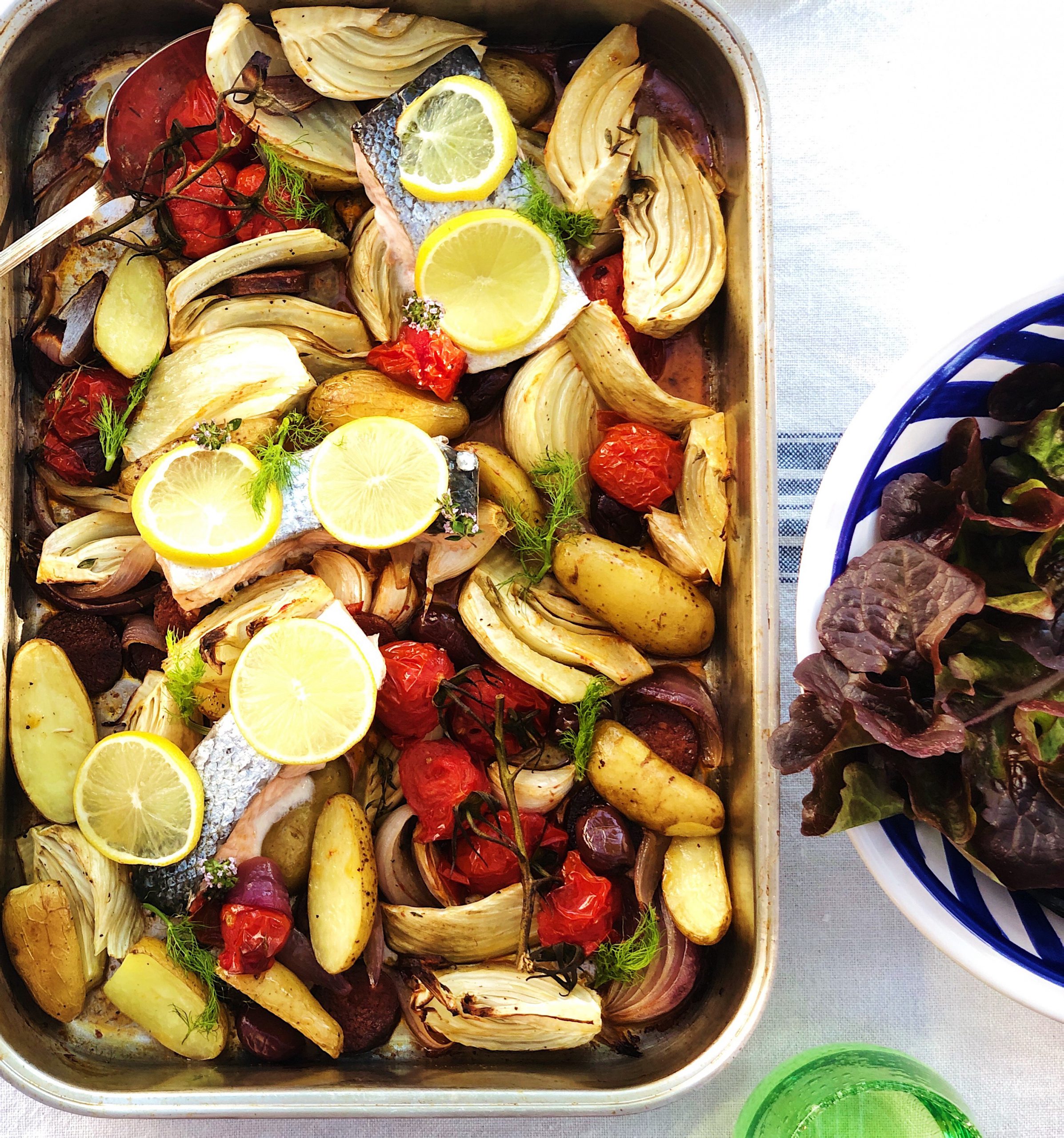 Mediterranean salmon and chorizo traybake
SEIZOEN :Spring/ Summer AANTAL :3 DIEET :Gluten free TIJD :60 minutes MOEILIJKHEIDSGRAAD :Easy
This recipe is so easy and only has 10 ingredients! A salmon and chorizo baking tray with roasted fennel, tomatoes and potatoes. Hesitant about the combo of salmon and chorizo? Trust me, it's delicious!!
INGREDIËNTEN
250 gr. cherry tomatoes
300 gr. new potatoes
2 fennel bulbs
1 large red onion
100 gr. chorizo
5 cloves of garlic (in their skin)
Few sprigs of thyme
Handful of black olives
3x 125-150 gr of salmon fillet
1 lemon
BEREIDING
Preheat the oven to 180C.
Slice the new potatoes in half (don't peel the potato), the fennel and red onion in quarters and half those again (so that you have you 8 parts) and add those to a baking tray.
Chop the chorizo in bitesize cubes and add it with the olives, garlic cloves (in their skin), tomatoes and thyme to the baking tray as well. Drizzle over some olive oil, salt and pepper and mix everything together.
Roast all the vegetables with the chorizo for 40-50 minutes in the oven. Take the baking tray out of the oven, add the salmon fillet and slices of lemon on top and put it back in the oven for 10-12 min. Once the salmon is cooked, serve immediately with a salad on the side!
The perfect easy summer dish with minimum effort and maximum flavour!
DEZE GERECHTEN VIND JE MISSCHIEN OOK LEKKER
BESTEL MIJN EBOOK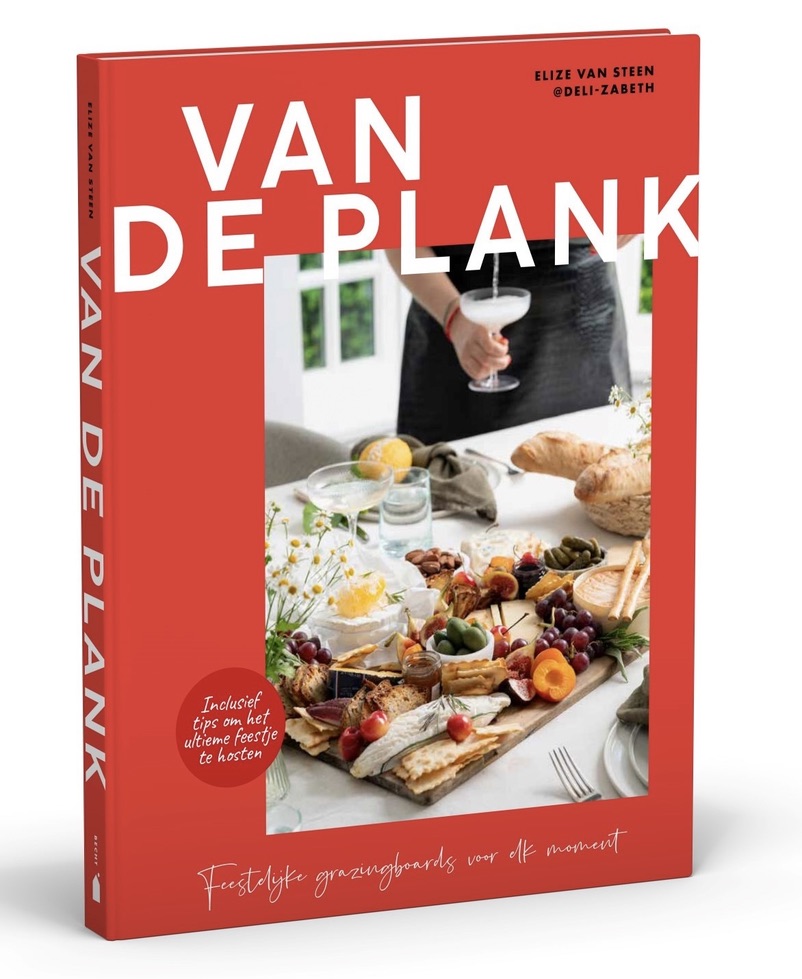 samenwerken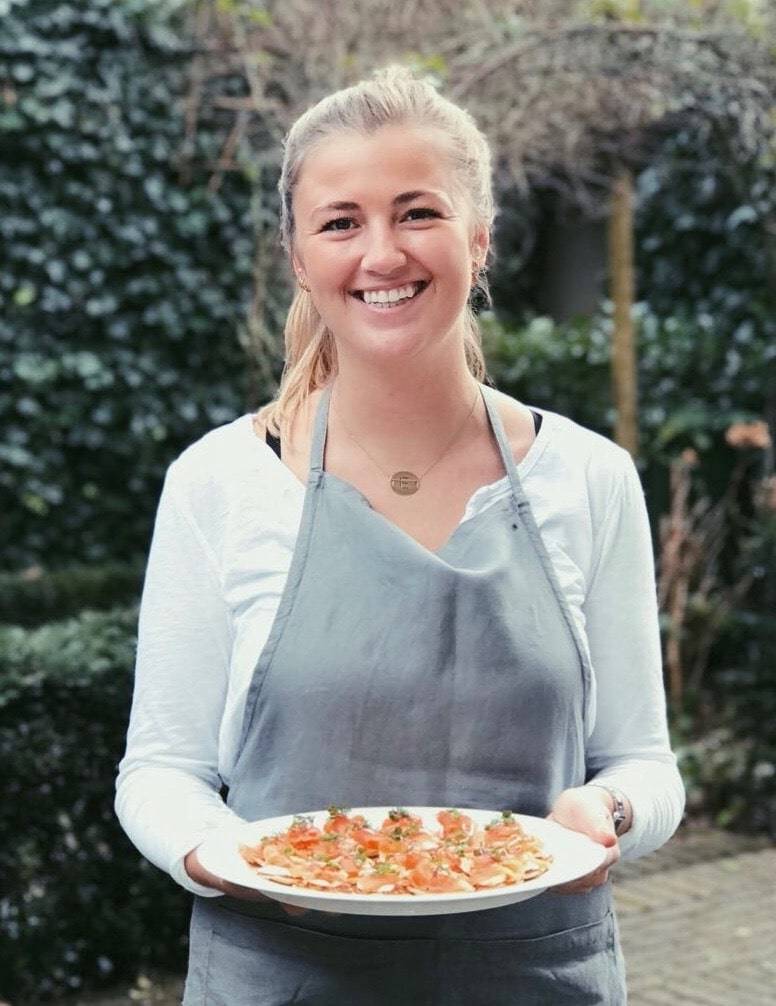 Samen kunnen we bijzondere voedselervaringen creëren. Ik heb ervaring op meerdere gebieden en vertel je er graag meer over. Klik op onderstaande button voor meer informatie.
samenwerken