Recept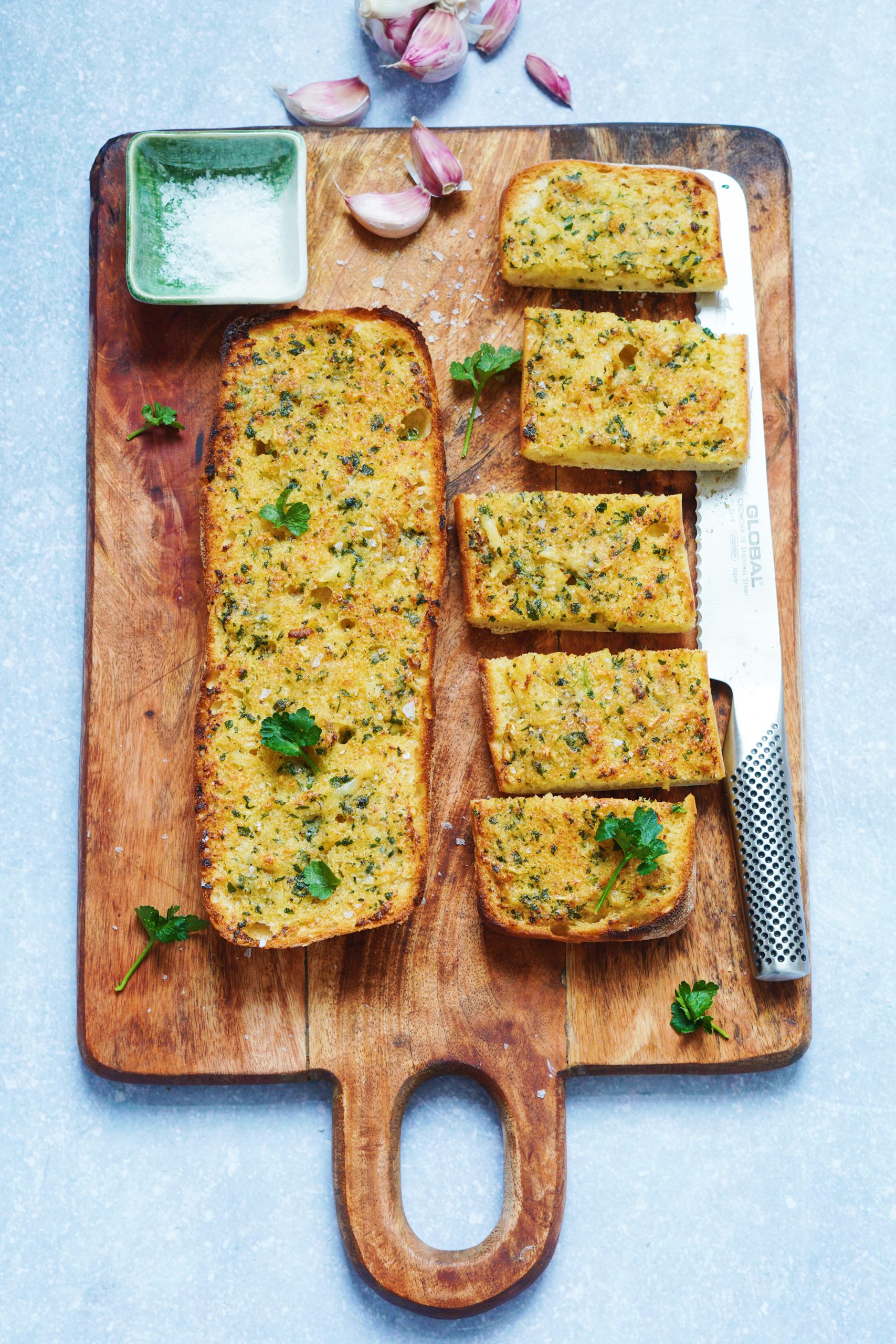 Confit garlic bread
SEIZOEN :All AANTAL :4-6 DIEET :Vegetarian TIJD :30-40 minutes MOEILIJKHEIDSGRAAD :Easy
This garlic bread will become your new favourite go-to recipe that you always want to put on the table! Great to serve as a side with soup, drinks, bbq etc.
INGREDIËNTEN
1 freshly baked ciabatta
1 bulb of garlic
100 gr. butter
Handful of parsley
20 gr. Parmesan
1 lemon
BEREIDING
Melt the butter in a small saucepan and peel the garlic cloves. Add the garlic cloves to the melted butter and simmer for 20-30 minutes until the garlic is soft. Leave to cool slightly.
Meanwhile, finely chop the parsley and grate the lemon zest and Parmesan.
Mash the garlic with a fork through the butter and add the parsley, parmesan, lemon zest, salt and pepper.
Heat the grill in the oven to the highest setting.
Cut the ciabatta in half lengthways and spread the garlic butter on both sides of the bread.
Put the bread under the grill for about 3 minutes but keep an eye on it. Cut into slices and serve while the bread is still warm.
DEZE GERECHTEN VIND JE MISSCHIEN OOK LEKKER
BESTEL MIJN EBOOK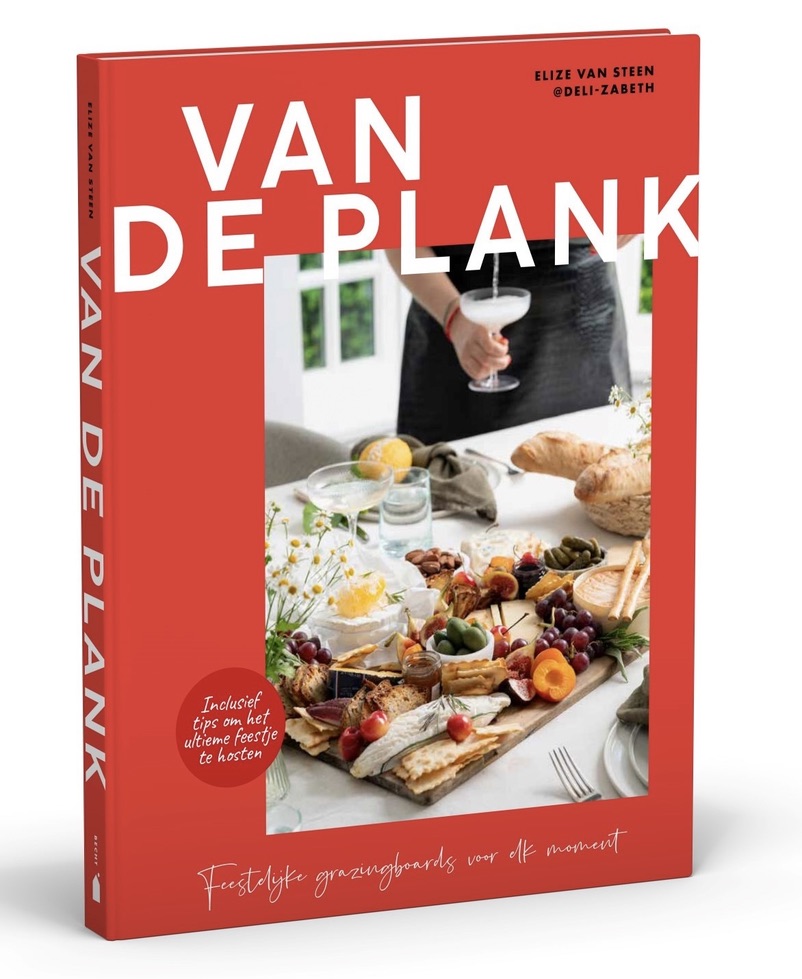 samenwerken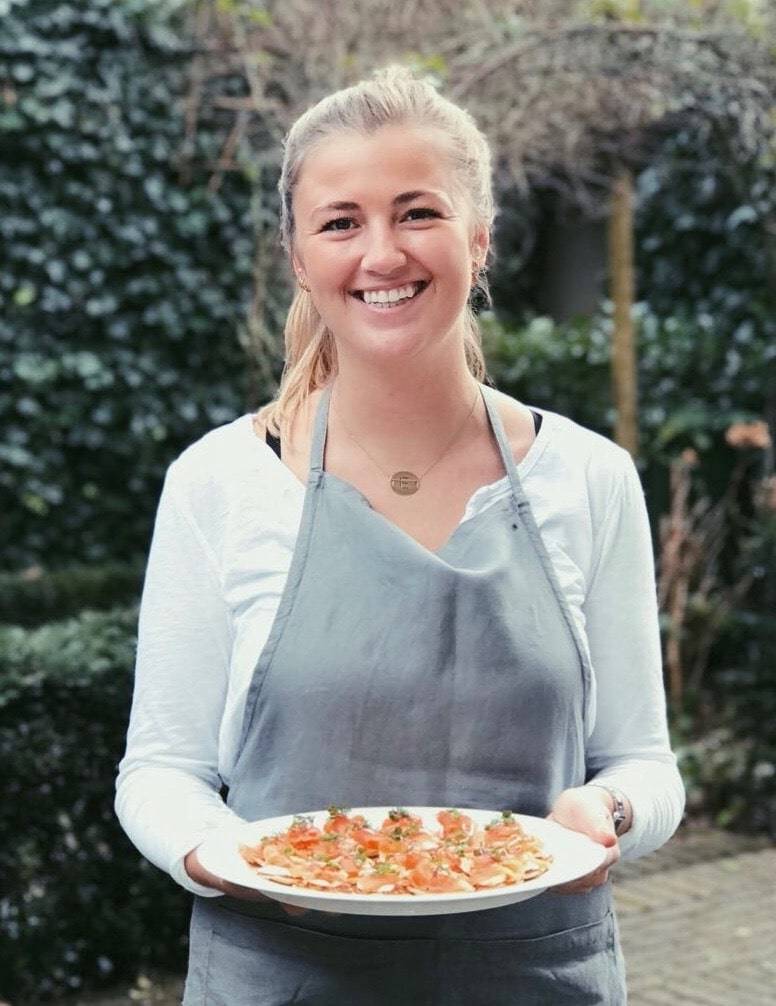 Samen kunnen we bijzondere voedselervaringen creëren. Ik heb ervaring op meerdere gebieden en vertel je er graag meer over. Klik op onderstaande button voor meer informatie.
samenwerken