Recept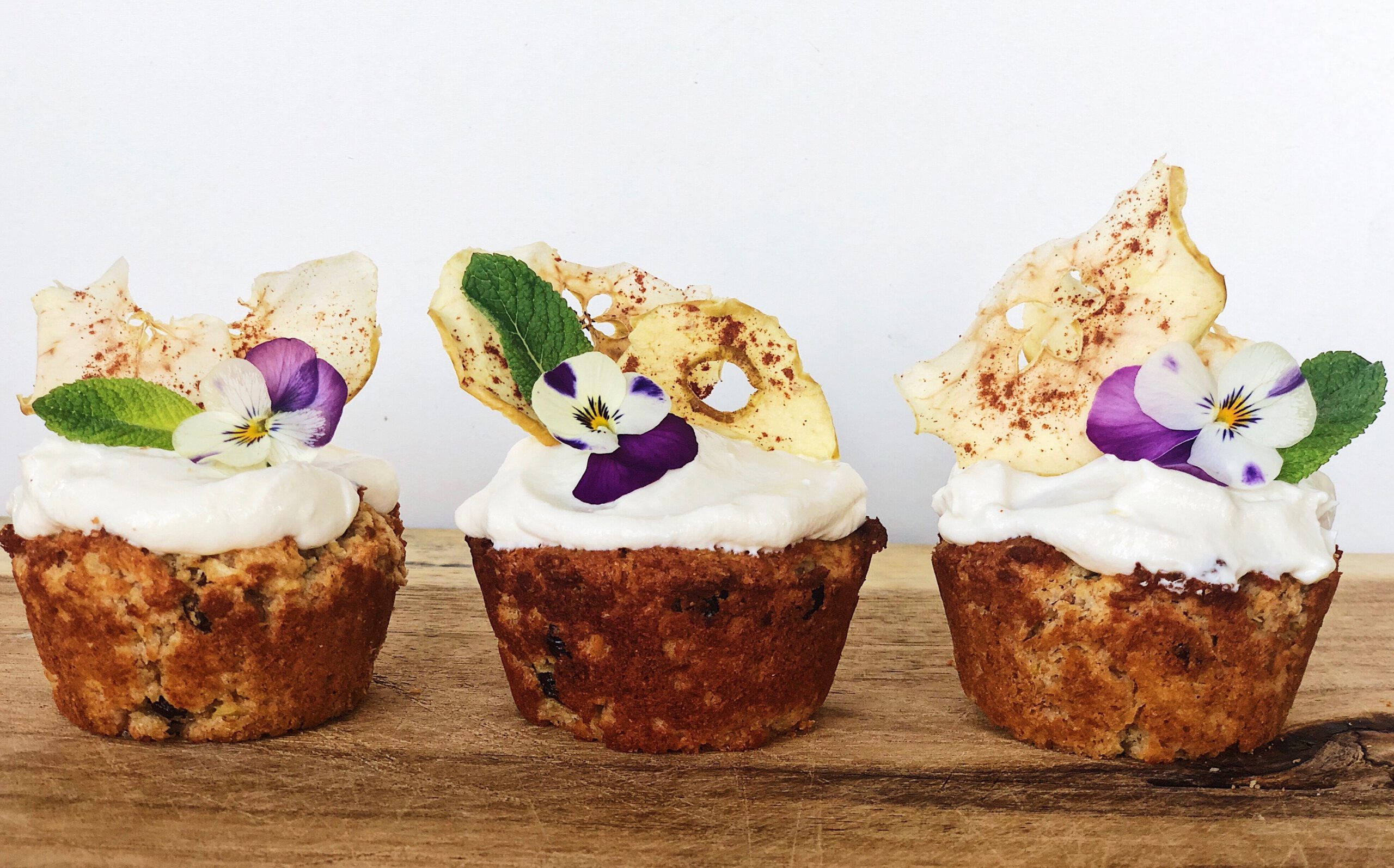 Apple And Coconut Muffins
SEIZOEN :All AANTAL :Makes 20 muffins DIEET :Vegetarian TIJD :35 minutes MOEILIJKHEIDSGRAAD :Easy
No boring oatmeal or toast this morning! Kids will love these apple and coconut muffins for breakfast but I think everyone does. Bake a big batch on Sunday and your breakfast is sorted for the rest of the week! You can keep them in a closed container for a couple of days and finish it off with the coconut yoghurt or the other toppings last moment.
INGREDIËNTEN
3 Granny Smith Apples grated (or pulsed in a food processor)
130 gr. maple syrup
2 tsp. vanilla extract
2 tsp. of cinnamon
150 gr. ground almond flour
300 gr. whole wheat flour
1 sachet baking powder
120 gr. shredded coconut
5 eggs
160 gr. coconut oil melted
Handful of raisins
Pinch of salt
Apple
Pinch of cinnamon
Coconut yoghurt
Mint leaves
BEREIDING
Preheat the oven to 180C.
Mix everything together in a bowl (apart from the toppings) and scoop the mixture in greased muffin tray or use paper cupcake liners.
Bake the apple and coconut muffins for 20-25 minutes. Check with a skewer if the muffins are cooked, they are done when the skewer comes out clean.
When cooled, top with coconut yoghurt, apple crisps and mint if you like.
Optional apple crisps: slice an apple on a mandolin and sprinkle them with a pinch of cinnamon. Bake in an 50C oven on baking paper for a couple of hours until completely dried and crispy.
DEZE GERECHTEN VIND JE MISSCHIEN OOK LEKKER
BESTEL MIJN EBOOK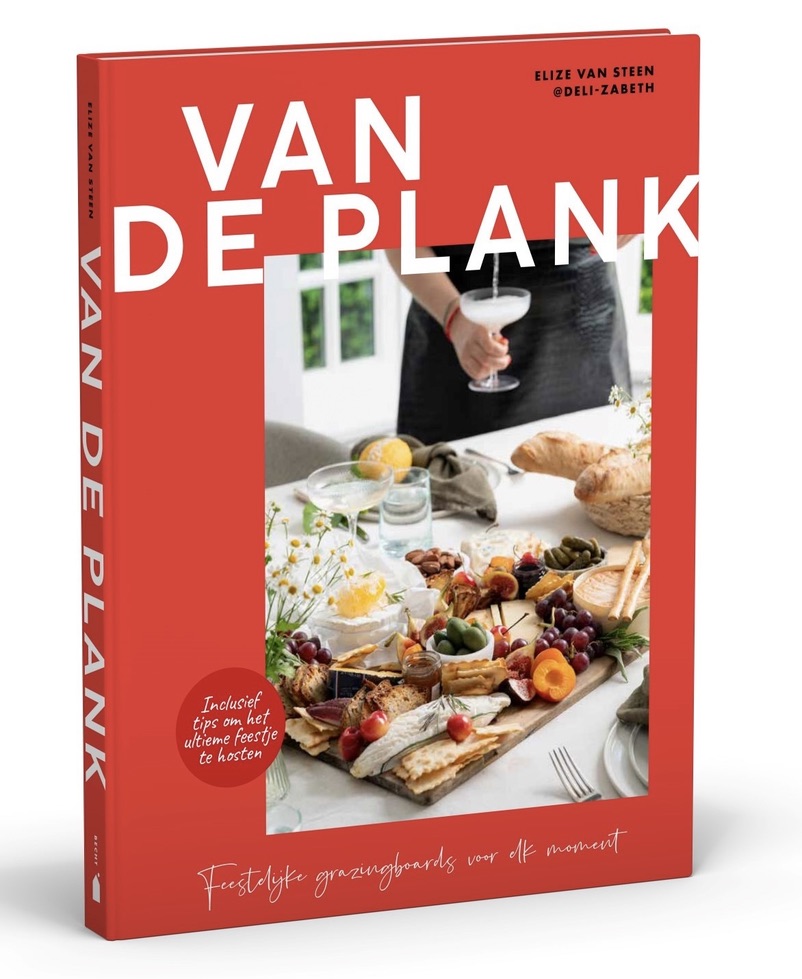 samenwerken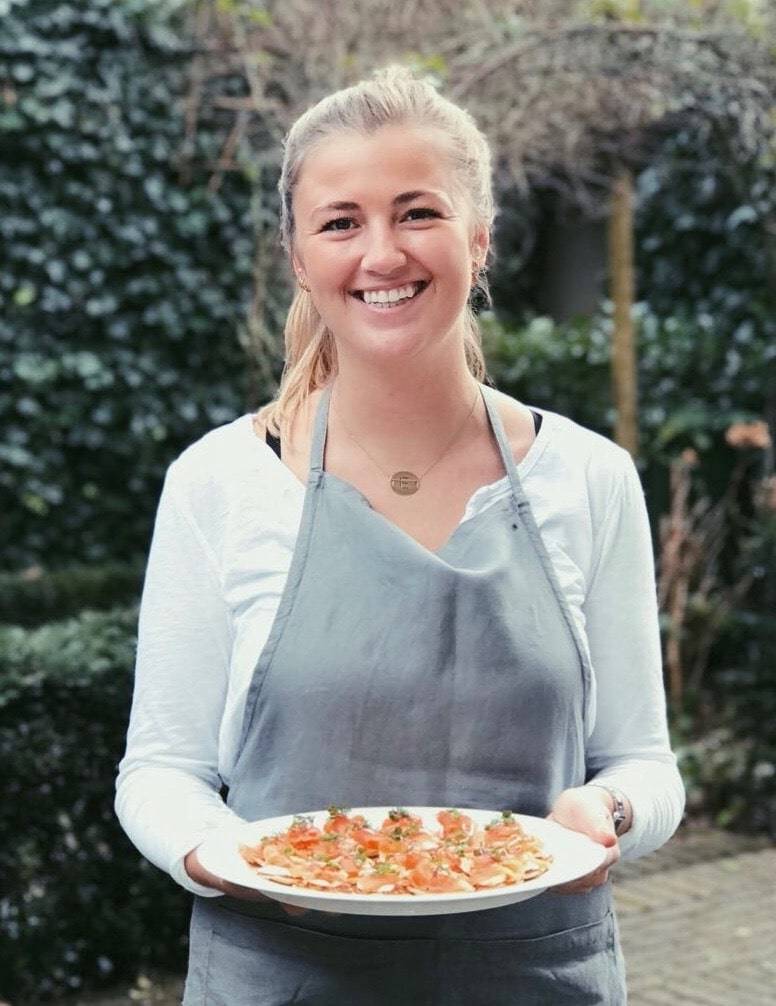 Samen kunnen we bijzondere voedselervaringen creëren. Ik heb ervaring op meerdere gebieden en vertel je er graag meer over. Klik op onderstaande button voor meer informatie.
samenwerken