Recipes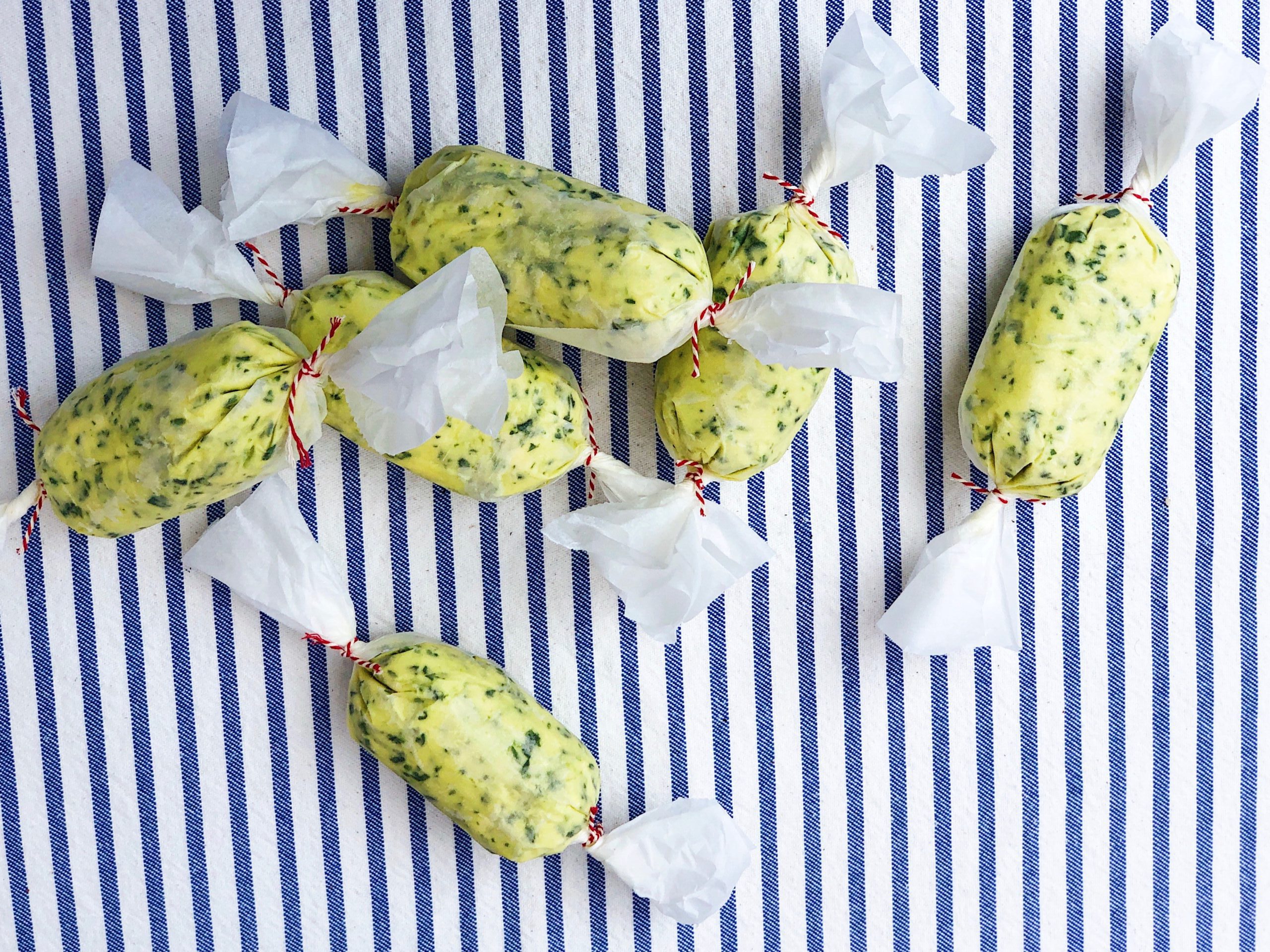 Wild garlic and sea salt butter
Season :Spring Servings :10 Diet :Vegetarian, gluten free Time :5 minutes Difficulty :Easy
You can find wild garlic growing in almost every park in May and when you walk pass them you instantly smell the garlic! It's so delicious and makes perfect pesto's but this wild garlic and flaky sea salt butter is my new favourite! You can freeze the butter perfectly so that you can enjoy the wild garlic all year so make a big batch.
INGREDIENTS
250 gr. of butter
Handful of wild garlic (but you can also use chives, parsley etc.)
Large pinch of Maldon sea salt
PREPARATION
Pick some wild garlic in your local park or the woods. Give it a really good wash and dry.
Meanwhile bring the butter to room temperature. Chop the wild garlic finely and mix in with the butter and a large pinch of Maldon sea salt.
Keeps well in the fridge but you can also make a big batch and pop it into the freezer.
Recipe Video :
ORDER MY EBOOK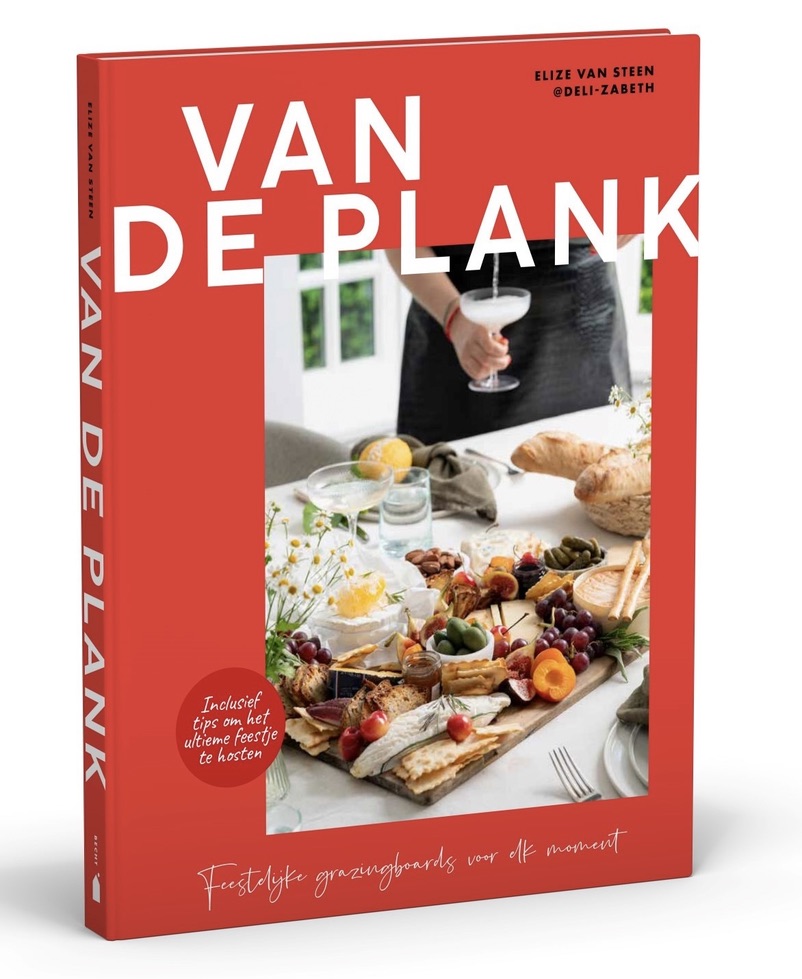 WORK WITH ME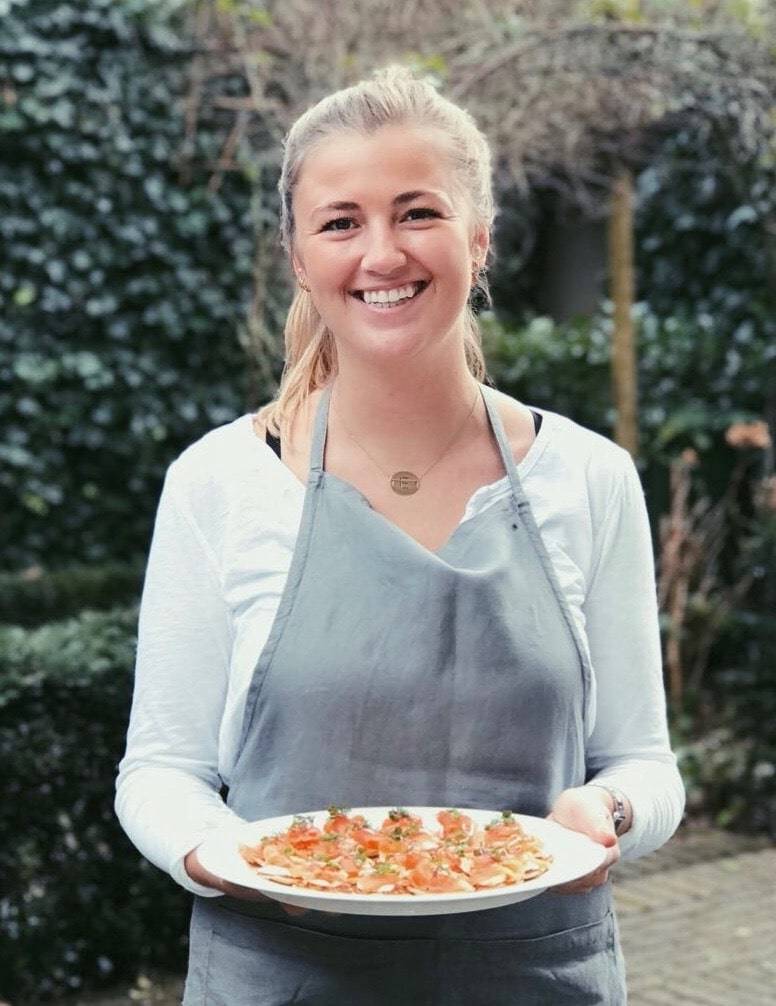 Together, we can create outstanding food experiences. I'm experienced in multiple fields and would love to tell you more about it. Click on the button below to read more about my work and to get in touch!
WORK WITH ME