Recipes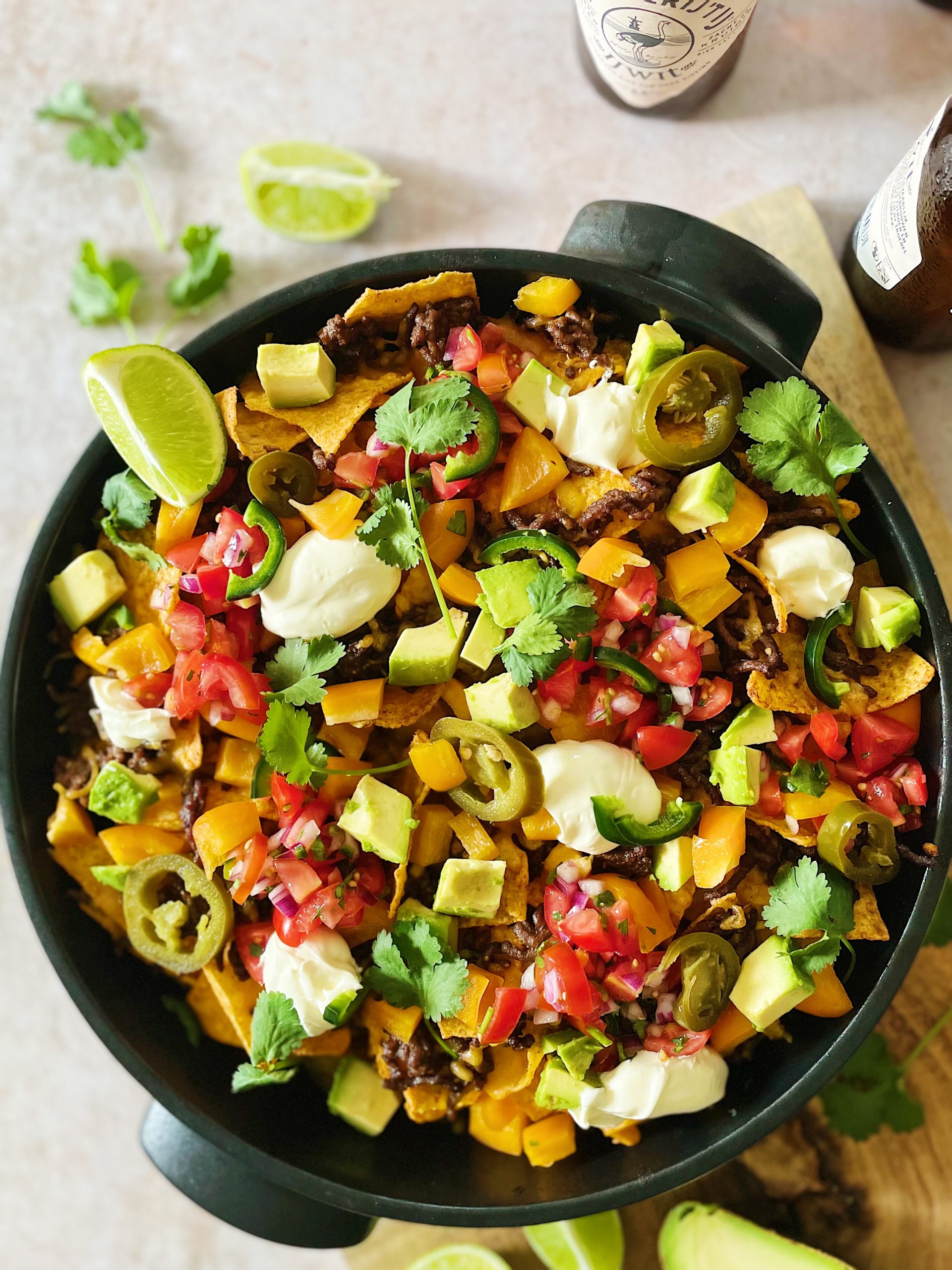 Loaded nachos
Season :All Servings :4 as a snack Diet :(vegetarian option) Time :30 minutes Difficulty :Easy
The European Soccer Championship has started and orange snacks are part of the deal in The Netherlands! These loaded nachos are the ultimate comfort food snack during the exciting matches but also delicious for any other party. Make sure to add this recipe to your repertoire because it's easy to make and everyone will be so happy when this big platter is served.
INGREDIENTS
250 gr. nacho cheese tortilla chips
150 gr. grated cheddar
300 gr. minced beef or pulled oats (vegetarian option)
1/2 red onion, finely chopped
1 clove of garlic, finely chopped
1 tsp. cumin powder
1 tsp. smoked paprika powder
Pinch of chilli flakes
Salt and pepper
Pico de gallo
1/2 red onion, finely chopped
1/2 jalapeño, deseeded and finely chopped
250 gr. cherry tomatoes, chopped
Juice of ½ lime
Handful of coriander, finely chopped
Pinch of salt and pepper
Toppings
1/2 avocado, diced
Orange pepper, cut into cubes
125 gr. crème fraiche
Coriander
Pickled jalapeño
Hot sauce
PREPARATION
Preheat the oven to 160C.
Fry the chopped onion and garlic for about 5 minutes. Add the minced meat or pulled oats, cumin powder, smoked paprika, chilli flakes and salt and pepper and fry over medium high heat until cooked through.
For the pico de gallo, mix the chopped onion with the lime juice and a pinch of salt and leave the lime juice to soak in for a minute. Then add the jalapeno, tomatoes and coriander, taste and add some more lime juice, salt or pepper if necessary.
Place half of the tortilla chips on a baking tray or baking dish. Spread half the minced beef mixture and the grated cheddar over them. Repeat for the second layer and place in the oven for 5-10 minutes.
Get all the toppings ready to assemble. Divide the avocado and pepper cubes, spoonfuls of pico de gallo and creme fraiche, coriander, pickled jalapeno and hot sauce over the warm nachos and serve immediately!
ORDER MY EBOOK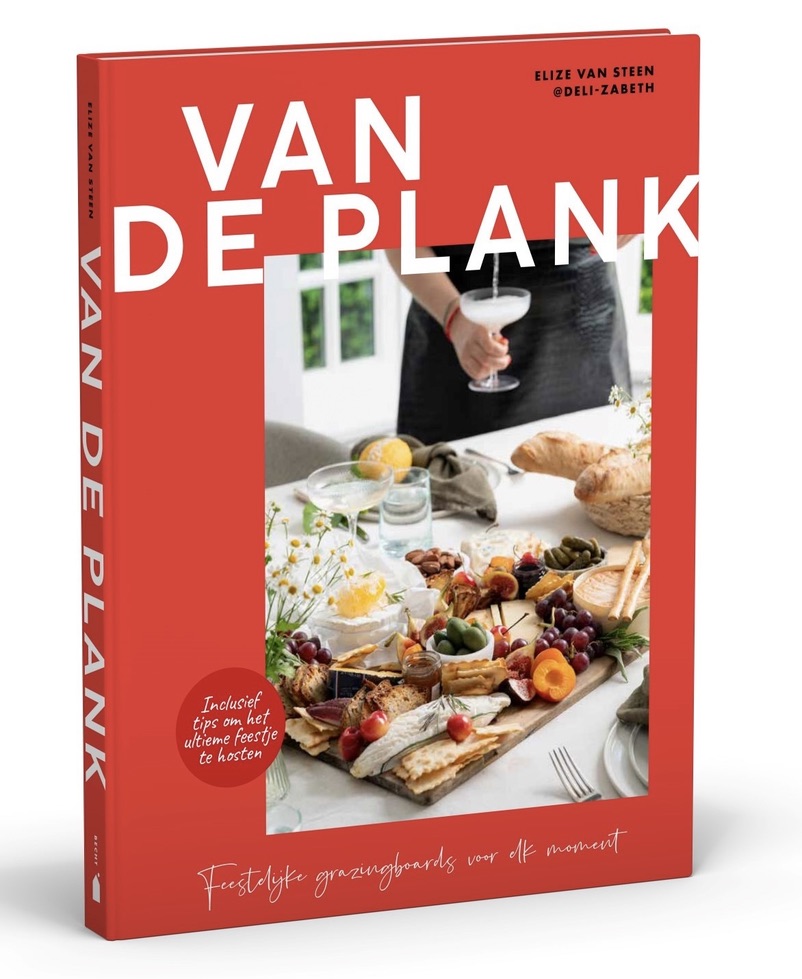 WORK WITH ME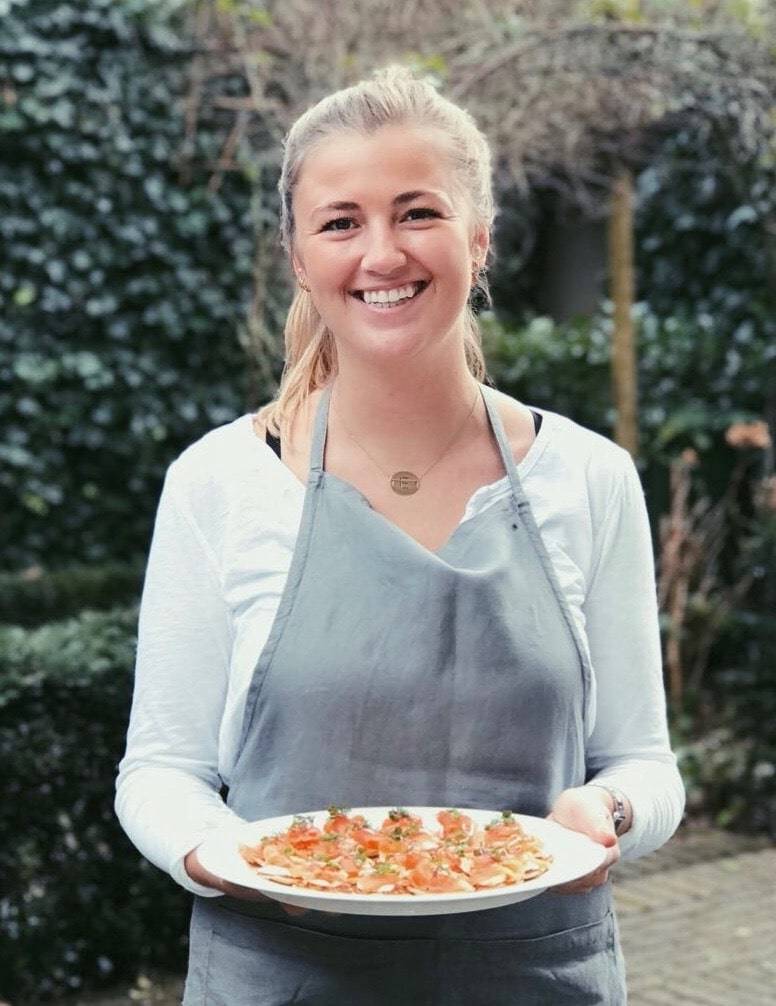 Together, we can create outstanding food experiences. I'm experienced in multiple fields and would love to tell you more about it. Click on the button below to read more about my work and to get in touch!
WORK WITH ME