Recipes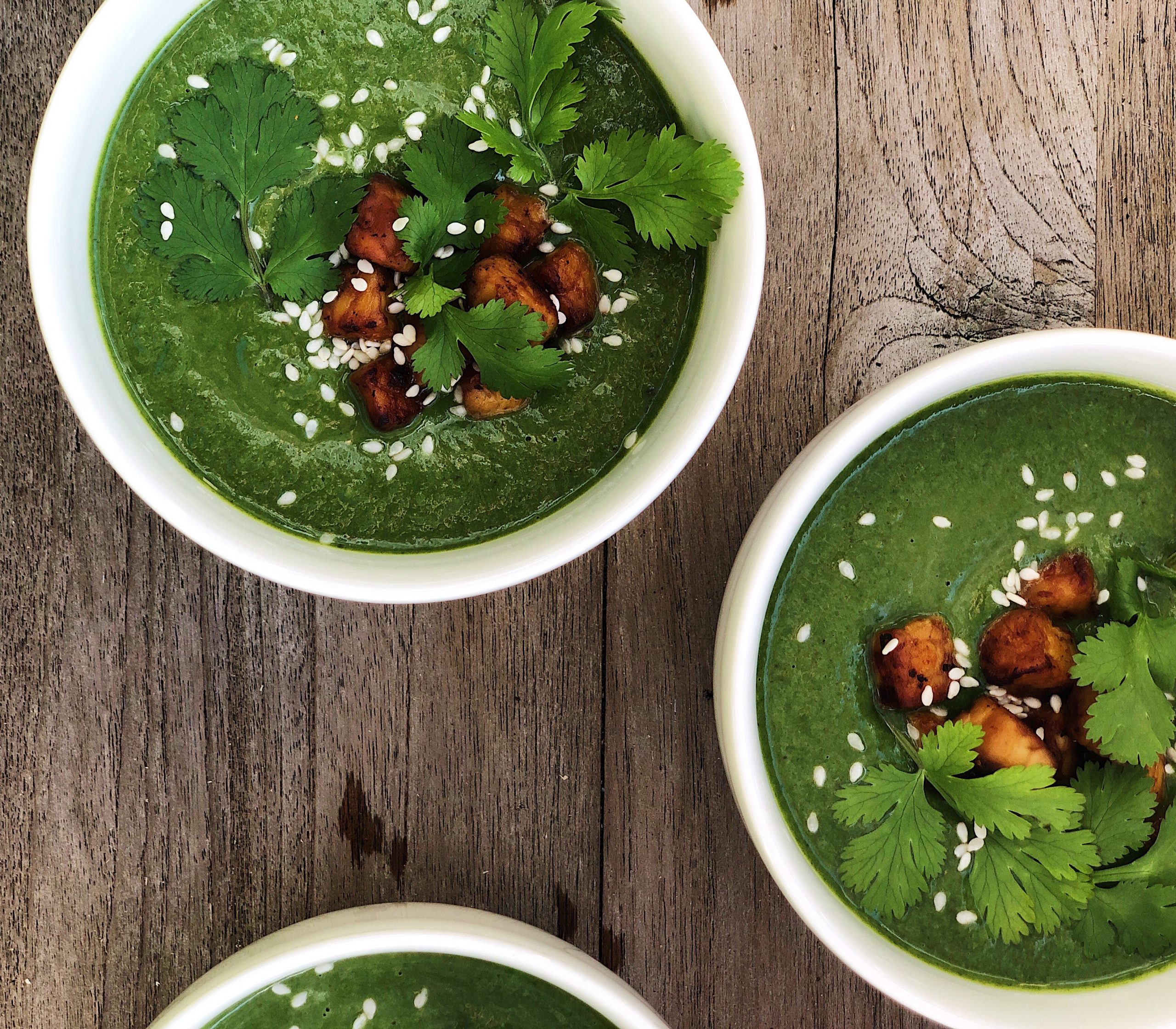 Vibrant green coconut soup
Season :All Servings :4 Diet :Vegan gluten free Time :30 minutes Difficulty :Easy
This is just a lovely green power soup! The trick to make a very fresh green colour is to add the spinach just for the last 2 minutes and cook the soup without a lid.
INGREDIENTS
400 ml. coconut milk
600 ml. water
1 big broccoli
1 chopped red onion
Finely chopped thumb size piece of ginger
3 finely chopped cloves of garlic
Bunch of coriander
400 gr. spinach
Stock cube
2 limes
Sesame seeds
PREPARATION
Heat some oil and cook the red onion, ginger, garlic and corianders stalks until soft for 5-10 minutes.
Add the chopped broccoli and cook for a couple of minutes.
Then add the stock cube, water and coconut milk and let it cook until the broccoli is soft.
Add the spinach and once wilted (about 2 minutes) blend the soup until smooth in a blender, finish with the juice of the limes, toasted sesame seeds, the coriander leaves, salt and pepper and some naan on the side!
ORDER MY EBOOK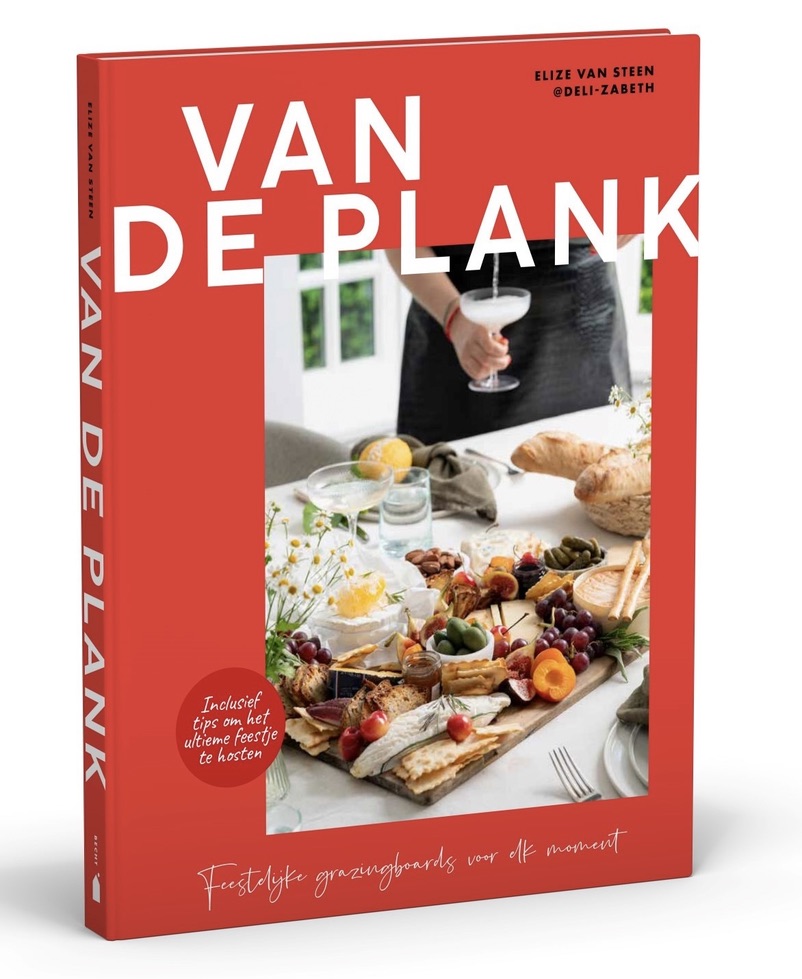 WORK WITH ME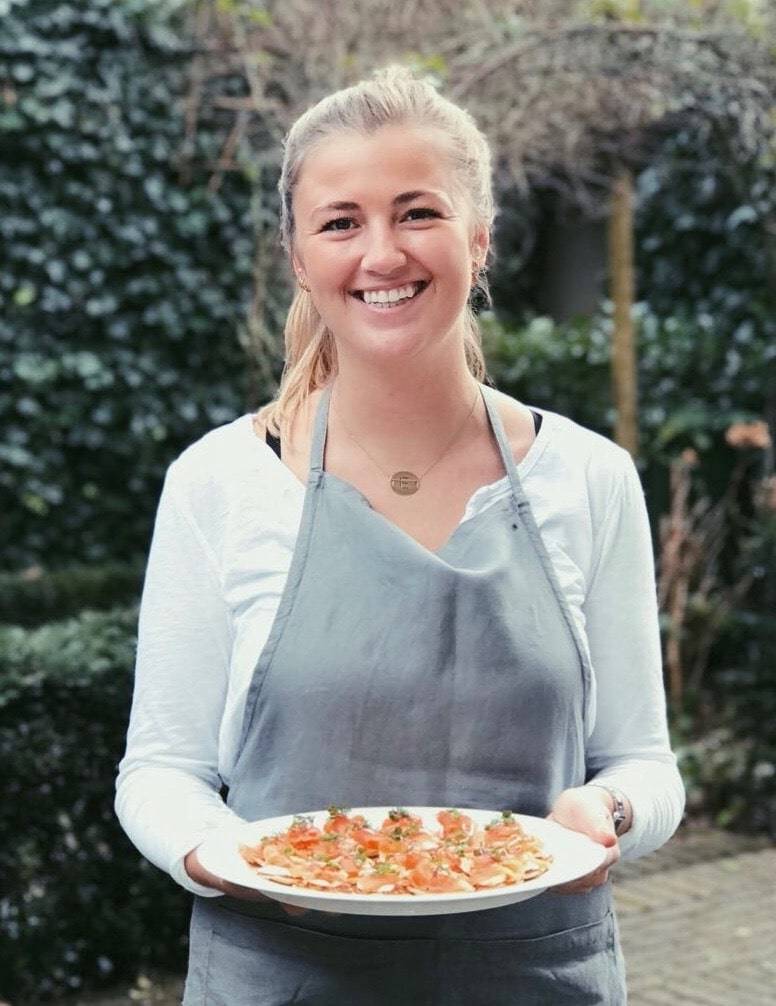 Together, we can create outstanding food experiences. I'm experienced in multiple fields and would love to tell you more about it. Click on the button below to read more about my work and to get in touch!
WORK WITH ME