Recipes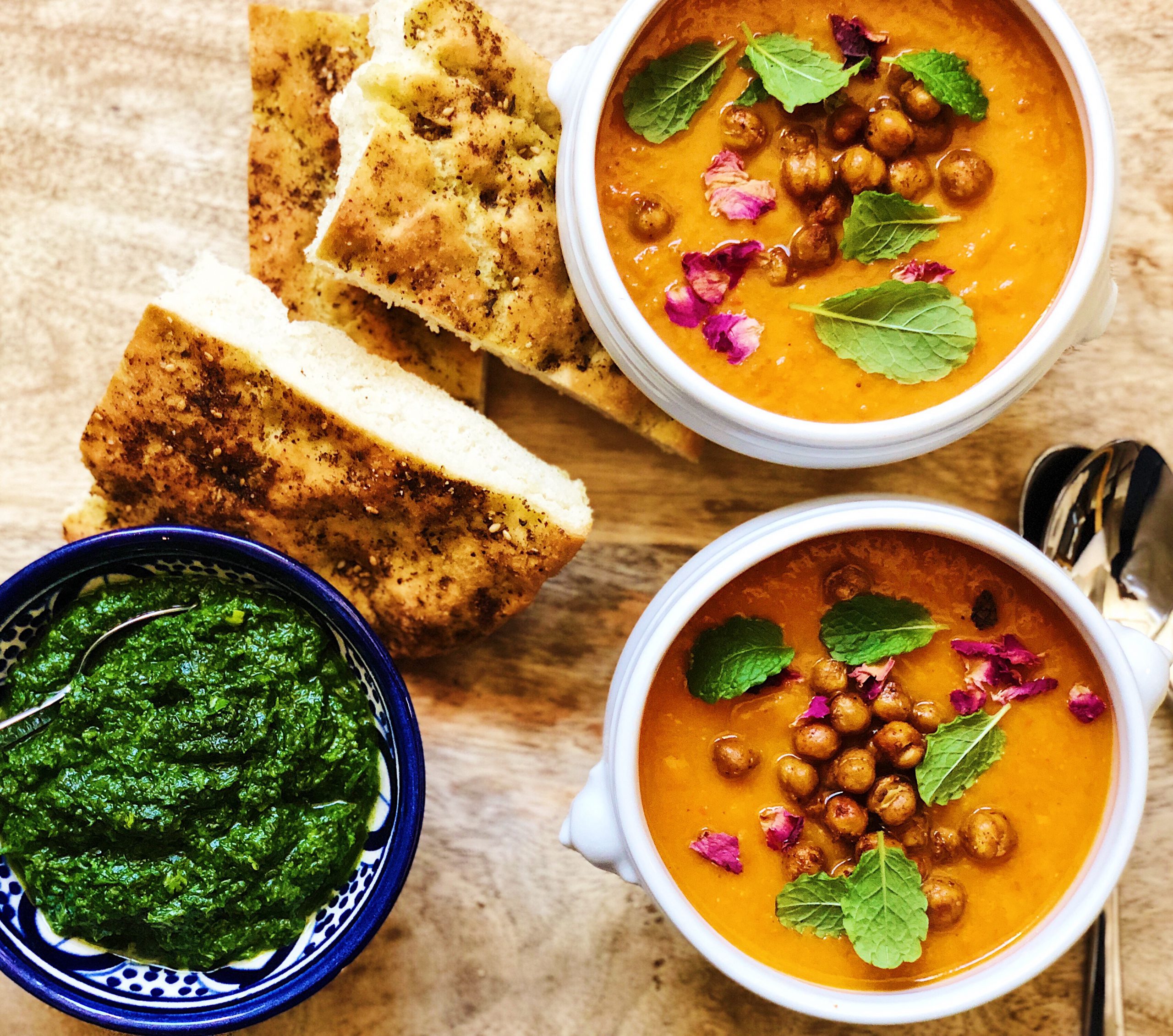 Orange harissa soup with za'atar focaccia and green herb dip
Season :All Servings :4 Diet :Vegan, gluten free (optional, skip the focaccia recipe) Time :40 minutes for the soup, 1.5 hours for the focaccia Difficulty :Medium
This bright orange harissa soup is full of vegetables and has big flavour! Together with the green herb dip and the focaccia it makes the perfect dinner. If you don't have time to make the bread, just buy a good focaccia and serve with the lovely soup.
INGREDIENTS
2 garlic cloves
2 onions
2 tbsp. of harissa
4 sweet potatoes
6 carrots
3 red peppers
Vegetable stock
1 tin of chickpeas
Green herb dip
2 big handfuls of coriander
1 big handful of parsley
1 jalapeño
1 cloves of garlic
Splash of extra virgin olive oil
Splash of white wine vinegar
Za'atar focaccia
500 gr. of flour
1 sachet of instant yeast
300 ml. of lukewarm water
1 tsp. of salt
Olive oil
Za'atar
PREPARATION
First start with the focaccia. Mix the first 4 ingredients together and knead until you have a soft springy dough (about 5-10 minutes). Oil a large bowl, add the dough and cover with a tea towel. Leave to rise for about 30 minutes or until doubled in size. Knock the dough back and push it down with your finger tips on a baking tray. Drizzle over some olive oil, sea salt and za'atar and cover again with a tea towel to let it rise for another 20 minutes. Meanwhile preheat the oven to 220C and bake the focaccia for 25-30 minutes.
Now, let's make the soup, sauté the chopped onion and garlic till soft, add the harissa and the roughly chopped vegetables and add after a couple of minutes the vegetable stock. Cook until the vegetables are soft and purée the soup in a blender until smooth, season with salt and pepper.
Wash and dry the chickpeas and bake in the oven on 200C with olive oil, salt and pepper until crispy and serve the soup with mint (and rose petals).
Pulse all the ingredients in a food processor or hand blender until combined to prepare the green herb dip, taste and season wilt salt.
YOU MIGHT ALSO LIKE
ORDER MY EBOOK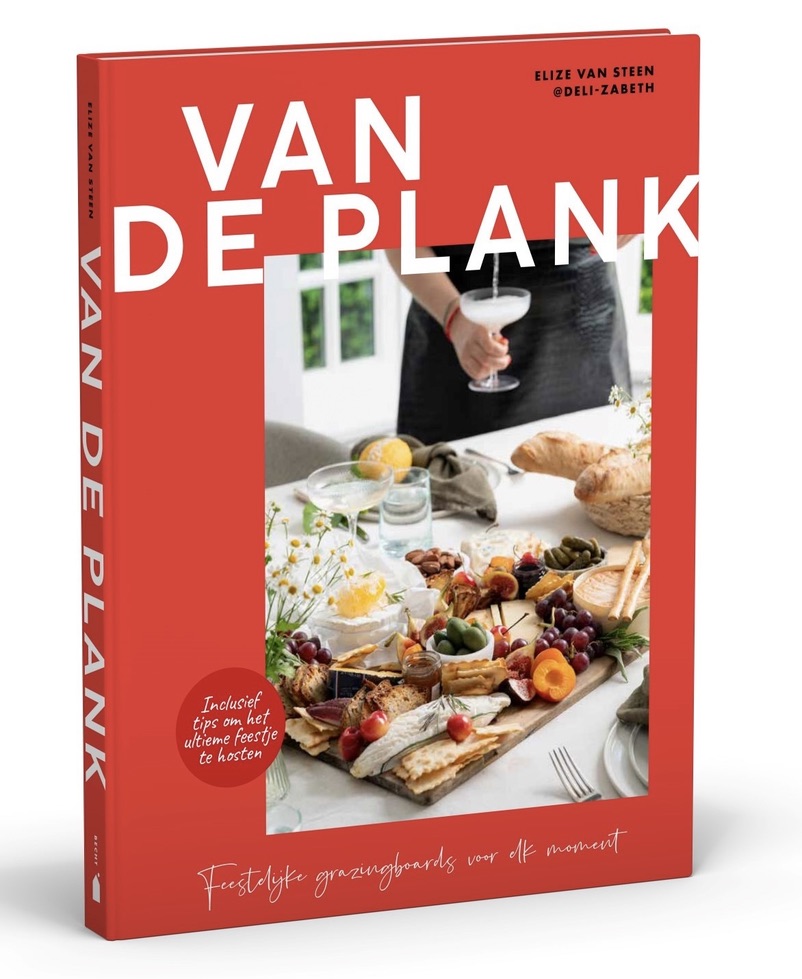 WORK WITH ME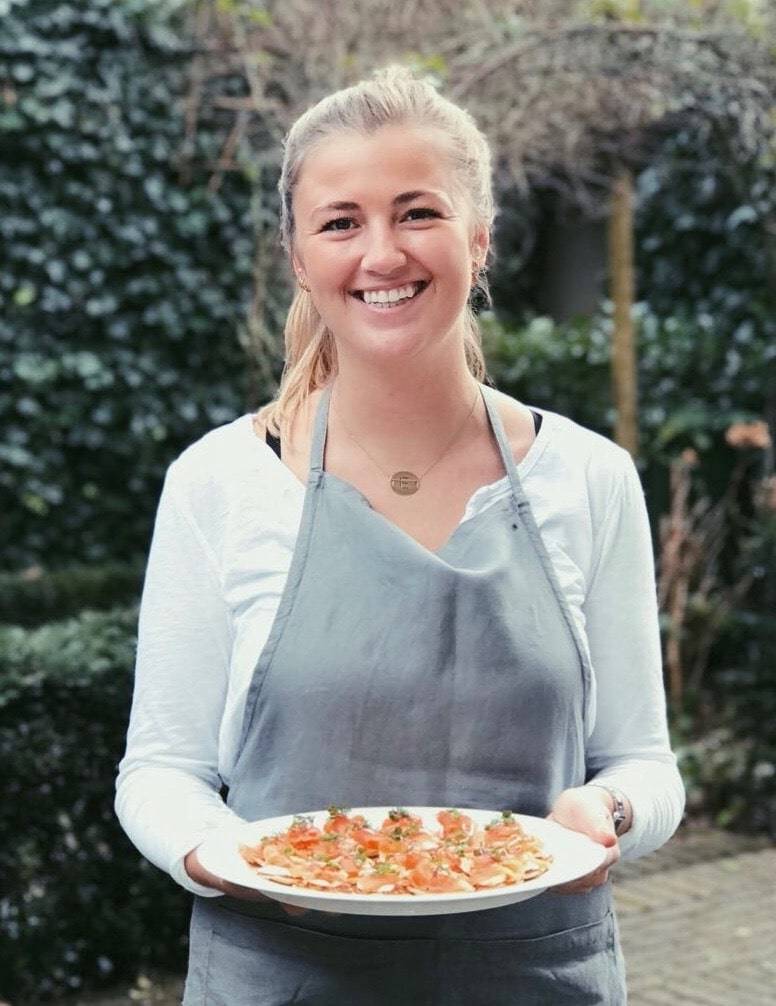 Together, we can create outstanding food experiences. I'm experienced in multiple fields and would love to tell you more about it. Click on the button below to read more about my work and to get in touch!
WORK WITH ME