Recipes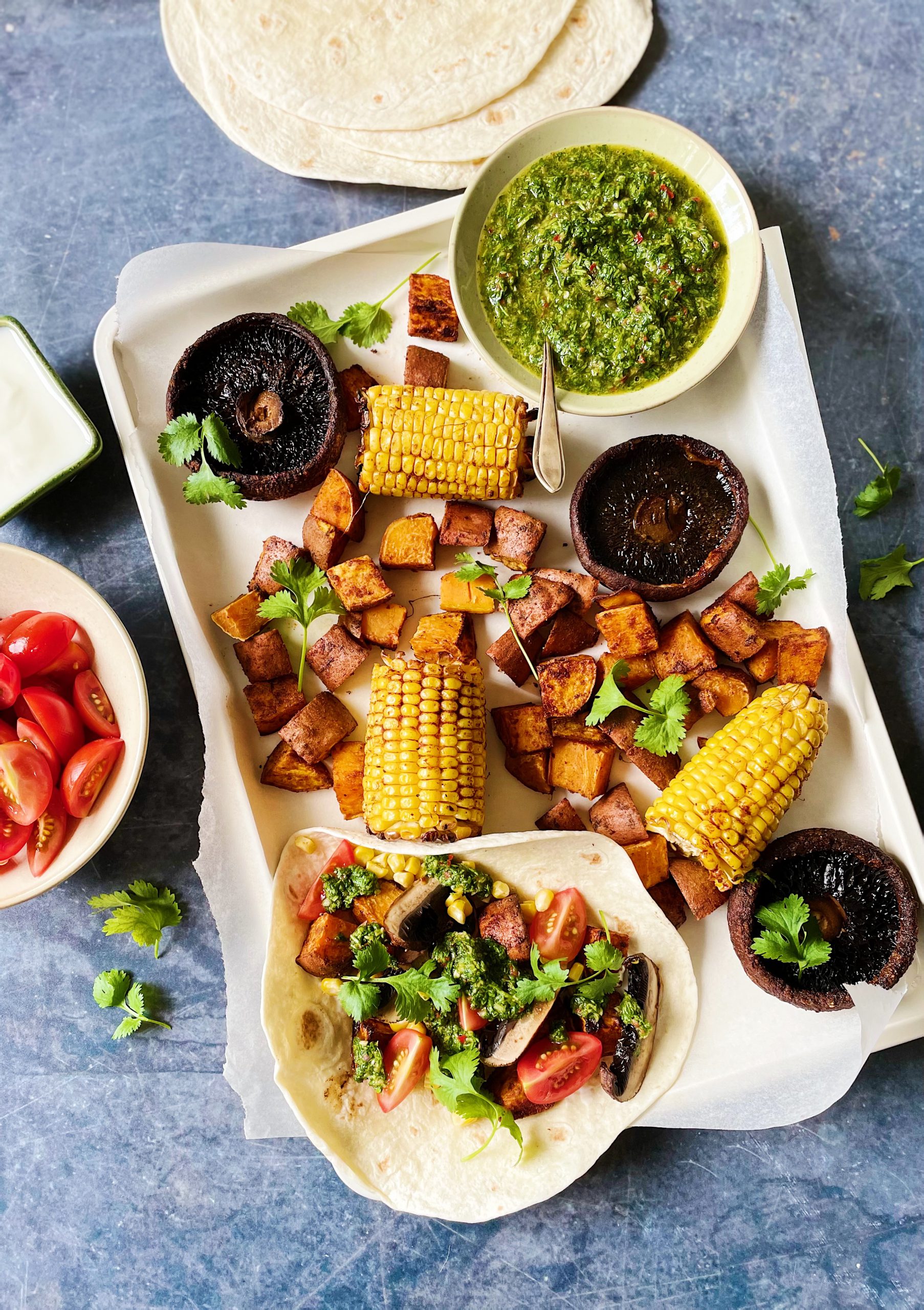 Sweet potato and portobello wraps with chimi churri
Season :All Servings :4 Diet :Vegetarian, (Vegan by replacing the sour cream for plant-based variety) Time :30 minutes Difficulty :Easy
These wraps will be your new go-to for both weekday evenings and when you have friends or family over for dinner! Tip: The chimi churri sauce is also great to serve with steaks or fried chicken with sweet potato fries!
INGREDIENTS
6 portobello mushrooms (or oyster mushrooms, button mushrooms etc.)
2 corn cobs
4 medium sweet potatoes
1 tsp. smoked paprika powder
1 tsp. cumin powder
8 medium wraps
Hot sauce (e.g. sriracha)
250 gr. cherry tomatoes
200 ml. sour cream
Bag (200 gr.) romaine lettuce
1 tin of black beans
Chimi churri sauce
1 red chili pepper
30 gr. parsley
30 gr. coriander
1/2 tsp. dried oregano
1 clove garlic
1 shallot
3 tbsp. red wine vinegar
7 tbsp. extra virgin olive oil (good quality)
PREPARATION
Preheat the oven to 200 degrees.
Cut the corn cobs in half and the sweet potatoes into cubes and add them to a baking tray lined with baking paper along with the portobello mushrooms. Sprinkle the smoked paprika powder, cumin, a pinch of salt and pepper and a dash of oil over the vegetables and mix everything together. Bake for 25 minutes in the oven.
Meanwhile, make the chimi churri sauce. Finely chop the red chili pepper, shallot and garlic and add them to the red wine vinegar in a bowl and leave to infuse for two minutes. In the meantime, finely chop the parsley and coriander and add them together with the dried oregano, the extra virgin olive oil and a generous pinch of salt and pepper to the bowl. Taste and add more salt, vinegar etc. if necessary. If you have a food processor, add everything together and pulse a few times, this is much faster.
Quarter the tomatoes and rinse the black beans. Put the tomatoes, beans, sour cream and romaine salad in separate bowls.
Heat the wraps for the last minute in the oven. Put all the condiments on the table and serve.
ORDER MY EBOOK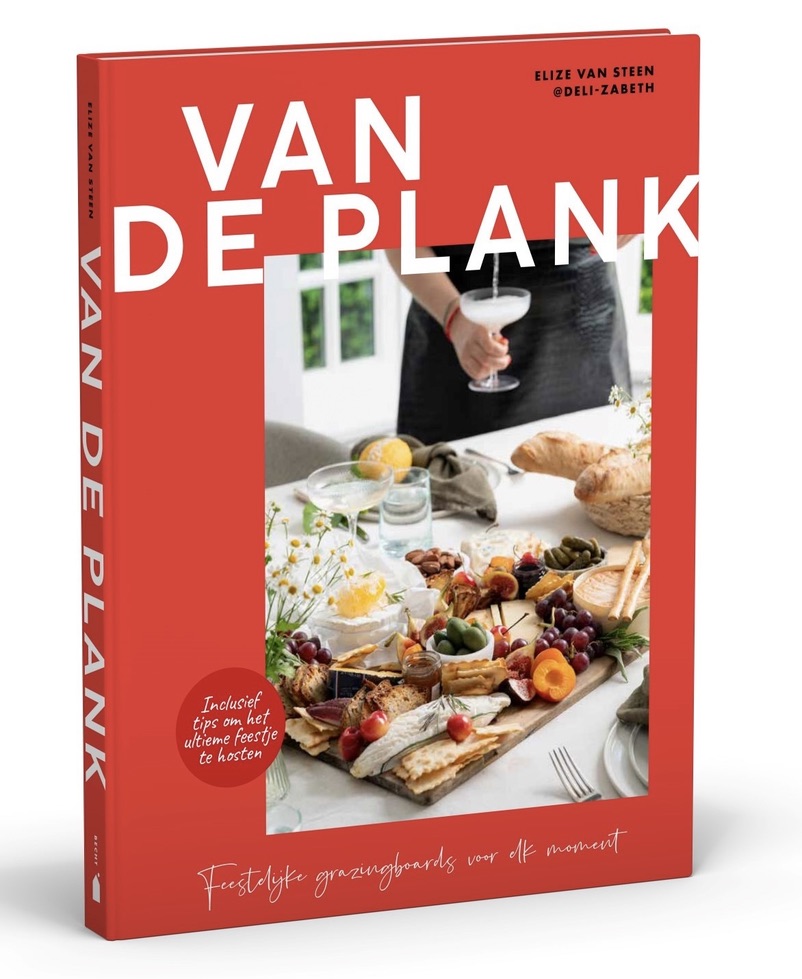 WORK WITH ME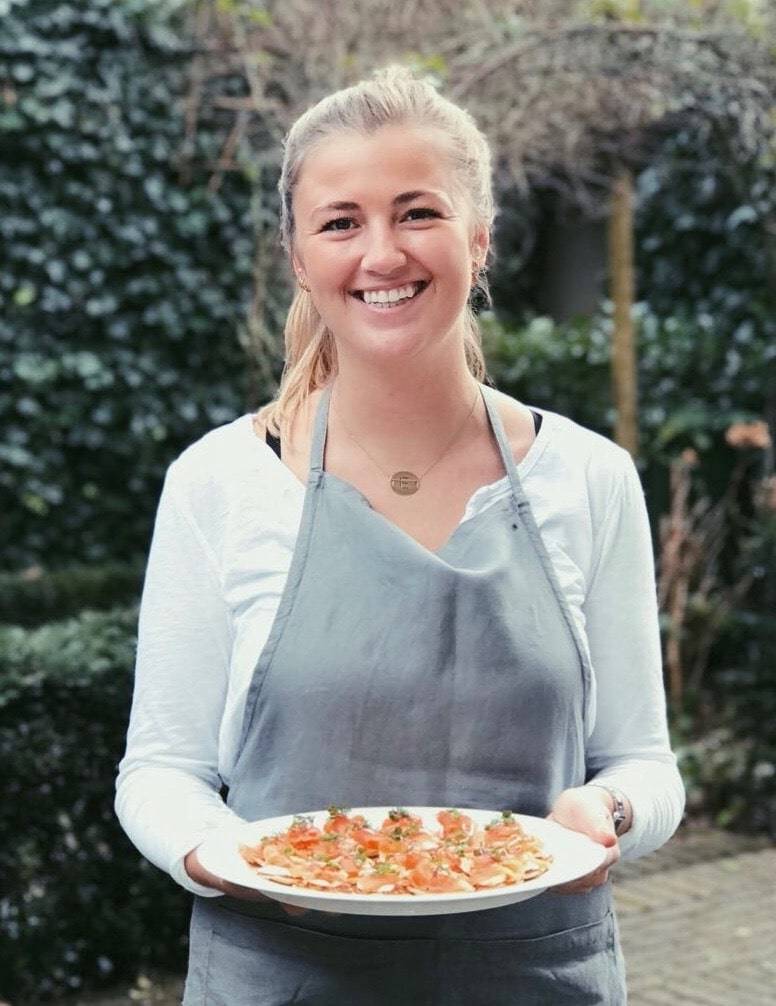 Together, we can create outstanding food experiences. I'm experienced in multiple fields and would love to tell you more about it. Click on the button below to read more about my work and to get in touch!
WORK WITH ME