Recipes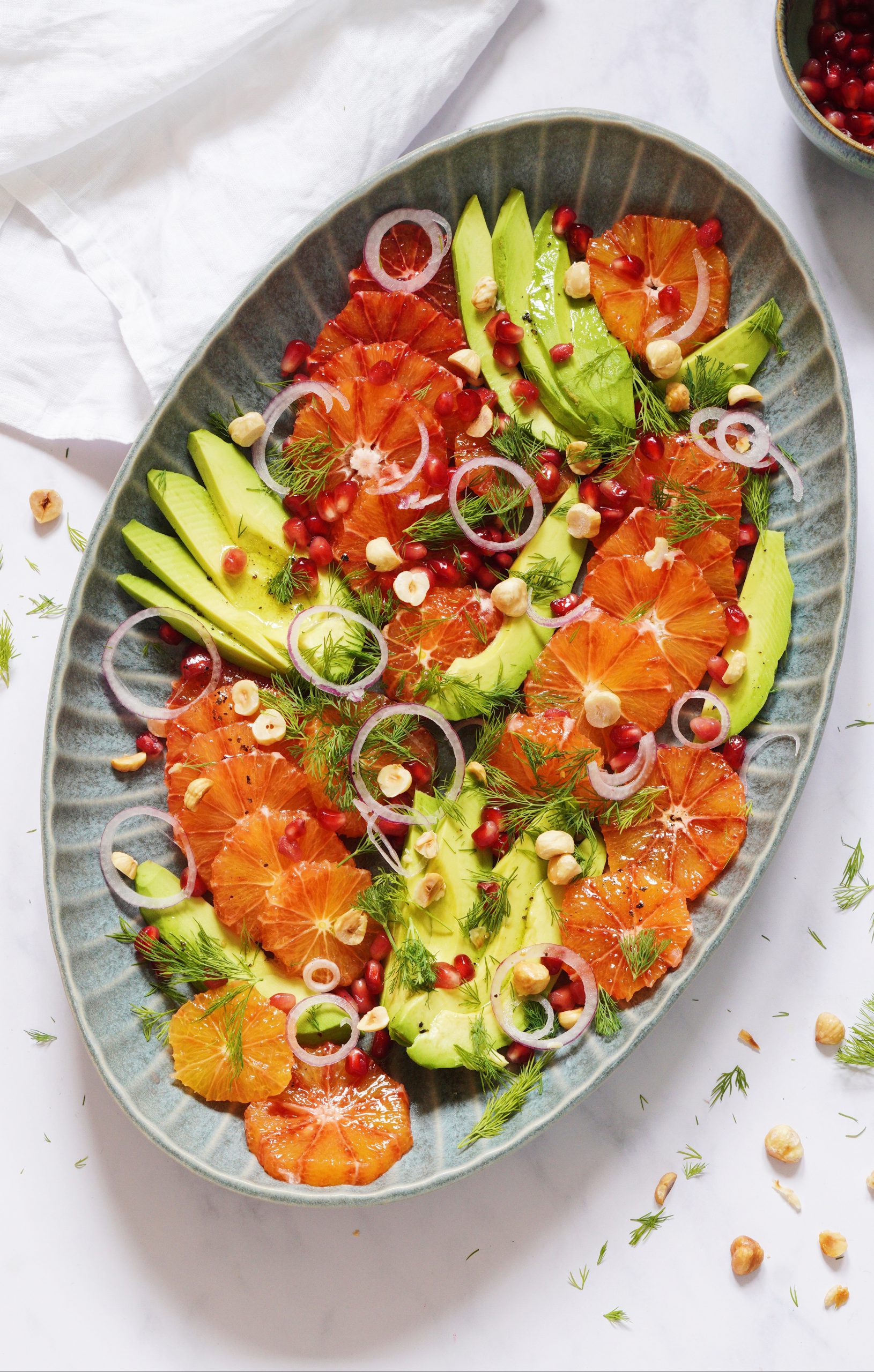 Quick blood orange salad
Season :Winter Servings :4 as a side dish Diet :Vegan, gluten free Time :10 minutes Difficulty :Easy
This blood orange salad can be made within 10 minutes and is vegan and gluten-free! It brings colour into the dark winter months, which we can really use. You could add beetroot, fennel, little gem or burrata as an extra filling.
INGREDIENTS
1/2 red onion
4 blood oranges (or a mix of grapefruit and orange)
1 avocado
Handful of dill
Handful of roasted hazelnuts
Handful of pomegranate seeds
Lemon-honey dressing
Dash of extra virgin olive oil
1 tsp. honey
Juice of half a lemon
Pinch of salt and pepper
PREPARATION
Cut the skin off the blood oranges and cut into slices, do the same with the avocado.
Mix the dressing ingredients together and taste if it needs extra seasoning.
Cut the onion into wafer-thin rings and rinse in a sieve under cold water. This takes away the sharpness.
Divide the blood orange slices and avocado over a bowl. Sprinkle the dill, pomegranate seeds, red onion and roasted hazelnuts over the salad and finish with the dressing.
Recipe Video :
ORDER MY EBOOK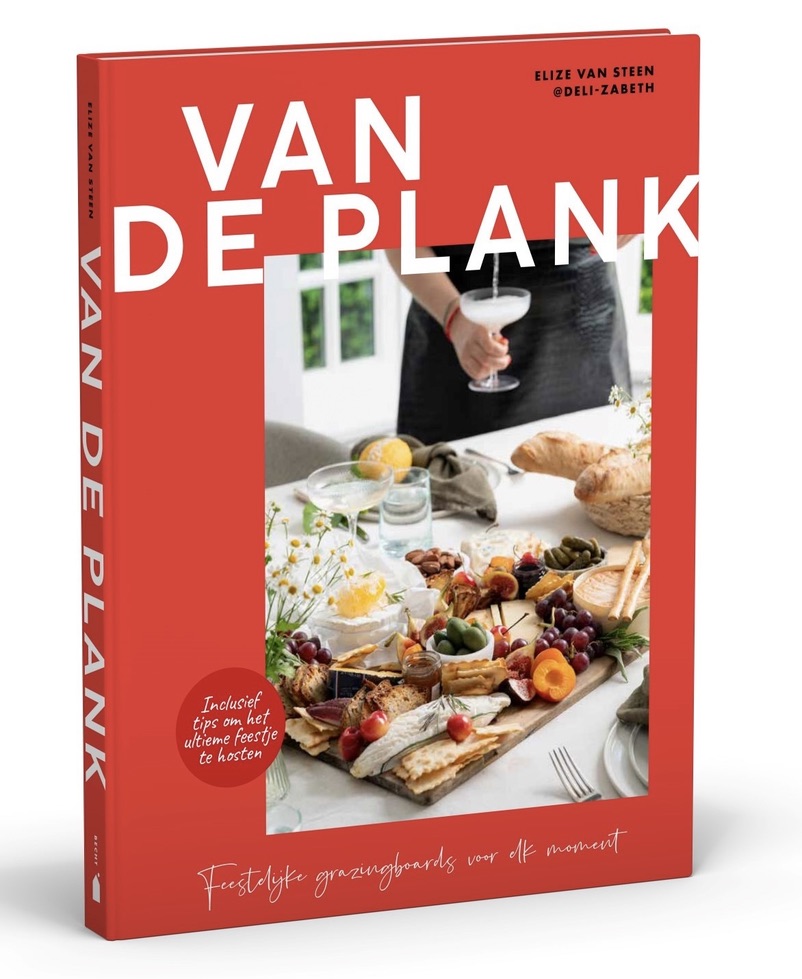 WORK WITH ME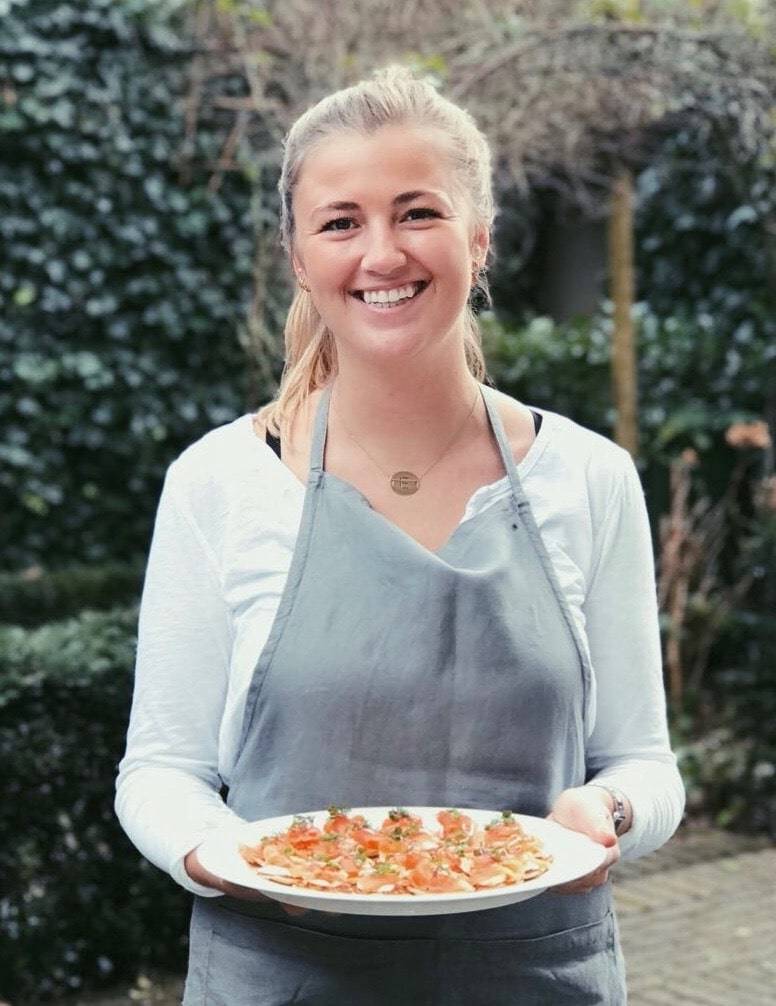 Together, we can create outstanding food experiences. I'm experienced in multiple fields and would love to tell you more about it. Click on the button below to read more about my work and to get in touch!
WORK WITH ME