Recipes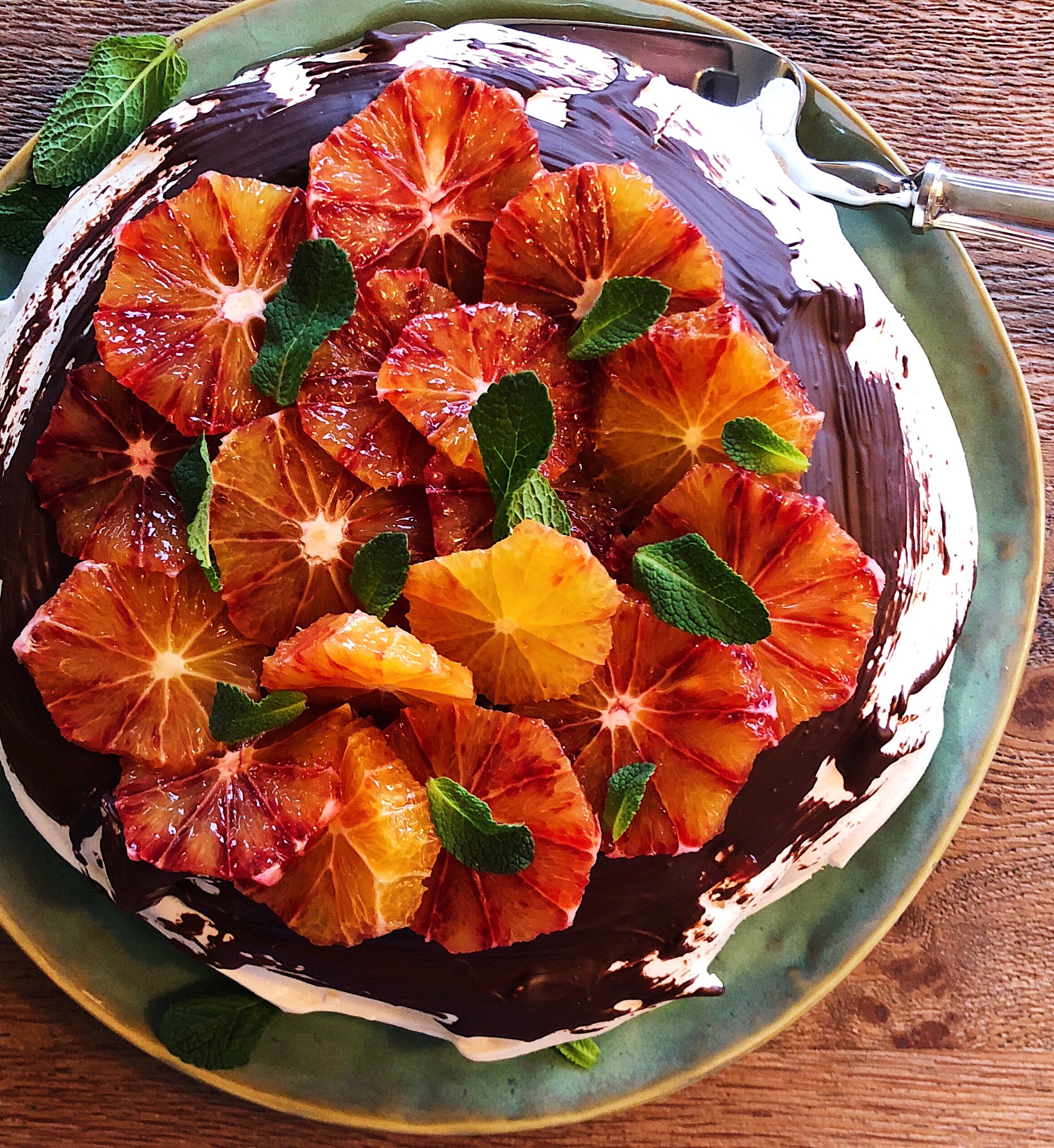 Pavlova with dark chocolate, vanilla cream and blood orange
Season :Winter Servings :6-8 Diet :Vegetarian, gluten free Time :9.5 hours Difficulty :Medium
Goodmorning! Turn up the heat of your oven as soon as you wake up, this dessert takes some time but you definitely want to eat this for dessert tonight! The sweet, sticky and crunchy pavlova combined with the rich, slightly bitter and salty chocolate and the sweet, sour and beautiful blood orange is a match made in heaven. Oh, and don't forget the vanilla cream because every pavlova needs some whipped cream to top it off!
INGREDIENTS
6 eggs
300 gr. of caster sugar
1 tsp. of apple cider vinegar (plus some extra to clean the bowl)
100 gr. of pure chocolate
Sea salt
250 ml. of double cream
Few drops of vanilla essence
3 blood oranges
Mint leaves
PREPARATION
Preheat the oven to 100C. Clean the bowl and the mixer with some apple cider vinegar.
Separate the egg whites and whisk with an electric mixer on a middle speed until fluffy.
Then add the sugar very slow spoon by spoon, keep whisking. Once the sugar is dissolved add a teaspoon of the apple cider vinegar and whisk for about 5 more minutes.
Place a baking sheet on the tray and pour the mixture onto the tray. Form a nice high round meringue and pop in the oven. Leave the meringue in the oven for 5 hours on 100C. After 5 hours turn of the oven and let the meringue rest for 4 more hours (do not open the oven).
Meanwhile whip up the cream with the vanilla and slice the blood orange.
When the meringue is ready, melt the chocolate au bain Marie and add a pinch of sea salt. Brush the meringue carefully with the chocolate and let it dry.
Then pour over the vanilla cream, arrange the blood orange and mint leaves and your pavlova is ready to serve! Note: You can also make the meringue a day ahead, but add the toppings last minute!
ORDER MY EBOOK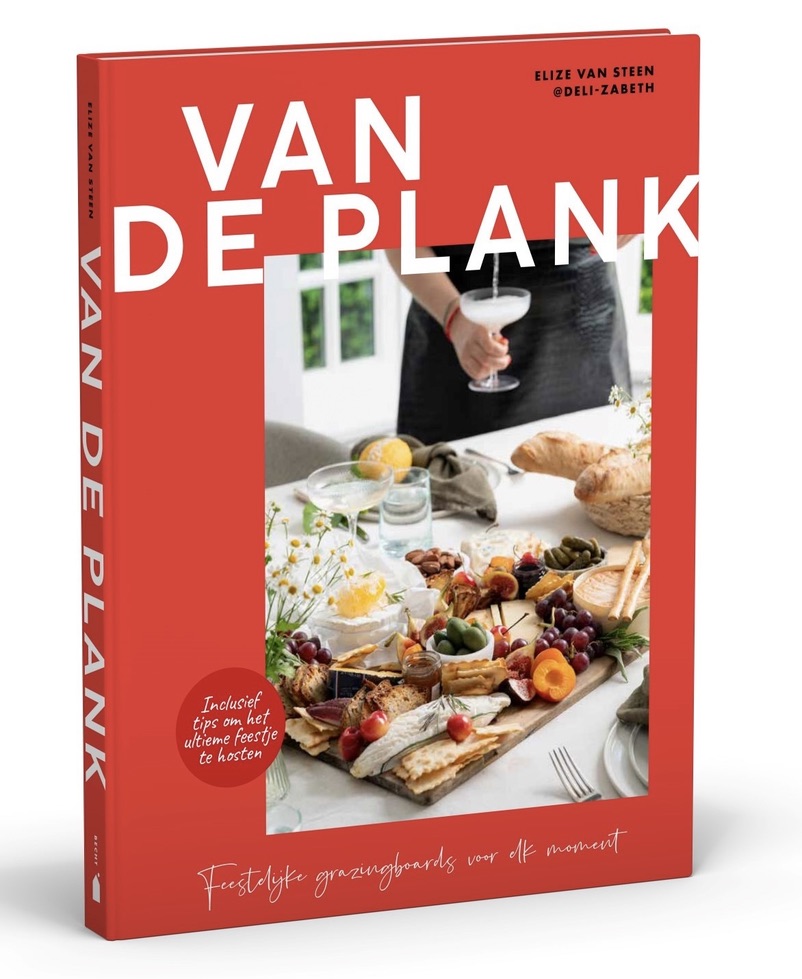 WORK WITH ME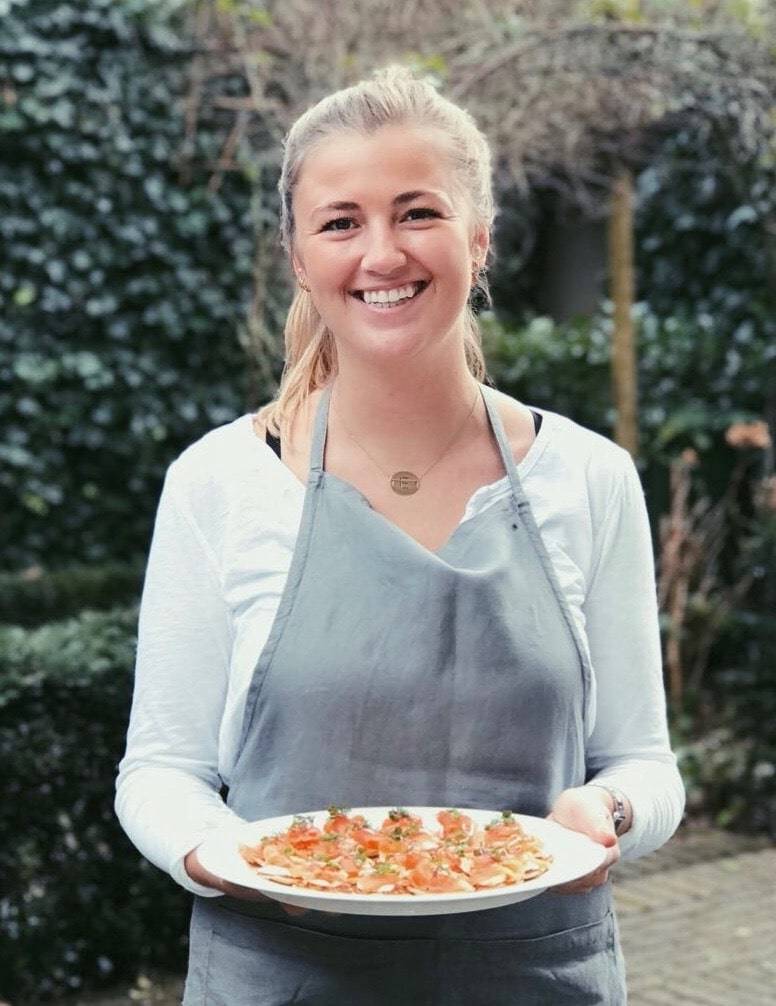 Together, we can create outstanding food experiences. I'm experienced in multiple fields and would love to tell you more about it. Click on the button below to read more about my work and to get in touch!
WORK WITH ME