Recipes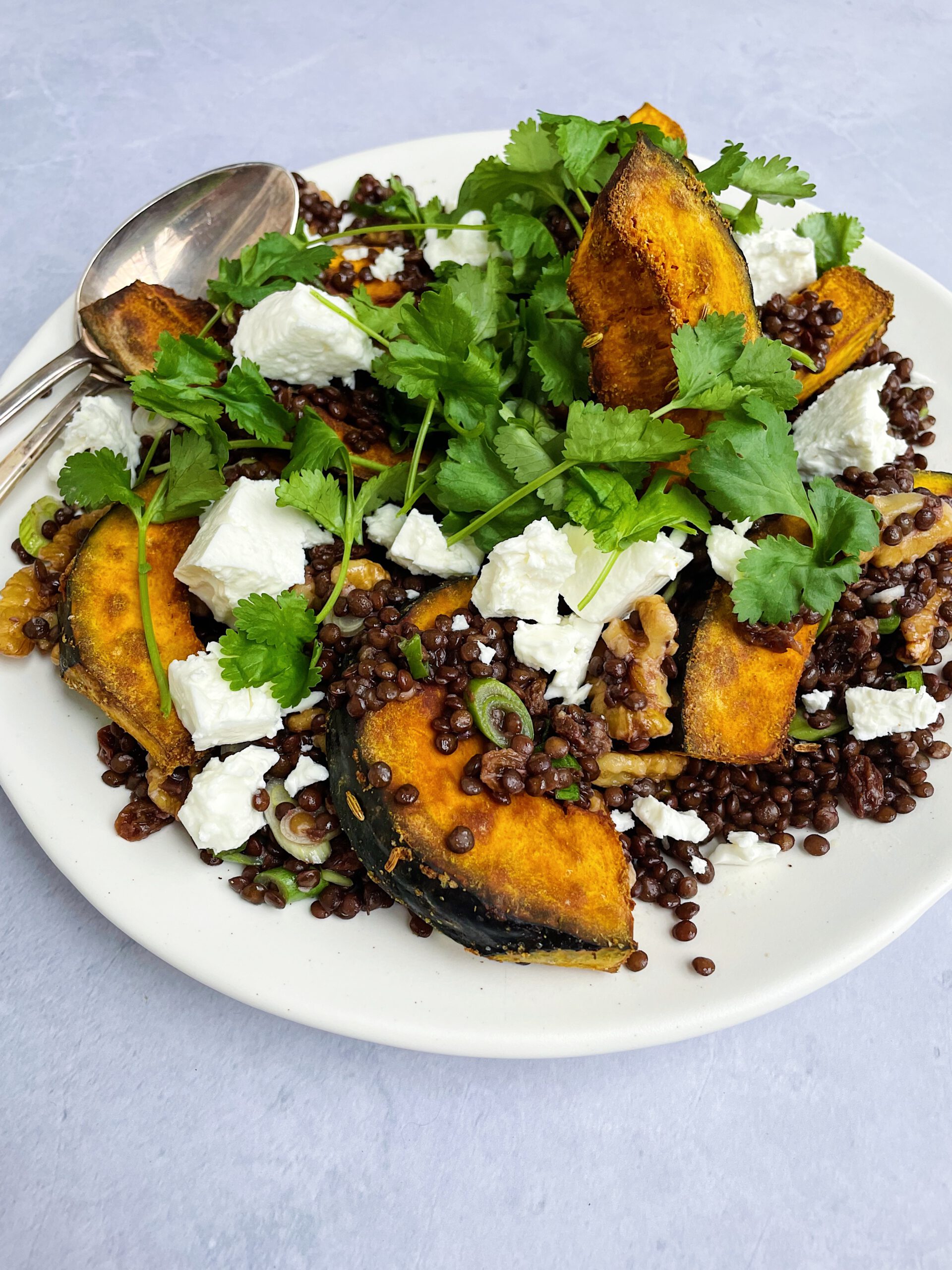 Pumpkin and lentil salad with feta and coriander
Season :Autumn/ Winter Servings :3-4 Diet :Vegetarian (Vegan if you replace the feta for vegan feta) Time :40 minutes Difficulty :Easy
A delicious warm Autumn salad!
INGREDIENTS
200 gr. dried lentils
1 kg. pumpkin
1 tsp. fennel seeds 
1 tsp. cumin powder
1 tsp. coriander powder 
50 gr. sultanas 
50 ml. extra virgin olive oil
50 ml. red wine vinegar
75 gr. walnuts
1 garlic clove
3 spring onions
15 gr. coriander 
150 gr. feta cheese
PREPARATION
Preheat the oven to 200 degrees.
Cut the pumpkin in half, remove the seeds and cut into wedges. Line a baking tray with baking paper and divide the pumpkin over the tray. Sprinkle the fennel seeds, cumin and coriander powder, salt, pepper and a dash of olive oil over the pumpkin and mix well. Place the pumpkin in the oven for about 30 minutes until its soft on the inside.
Meanwhile, cook the lentils for 20-25 minutes until cooked. In the last minute, add the sultanas so they soak a little, drain and add to a bowl.
Coarsely chop the walnuts. Add the olive oil, red wine vinegar, walnuts, a pressed clove of garlic and a pinch of salt and pepper to a sauce pan and heat over medium heat for a few minutes. Then pour onto the lentils and mix.
Cut the spring onion into thin rings and add it to the lentils, along with the roasted pumpkin.
Finish with some crumbled feta and coriander and serve!
ORDER MY EBOOK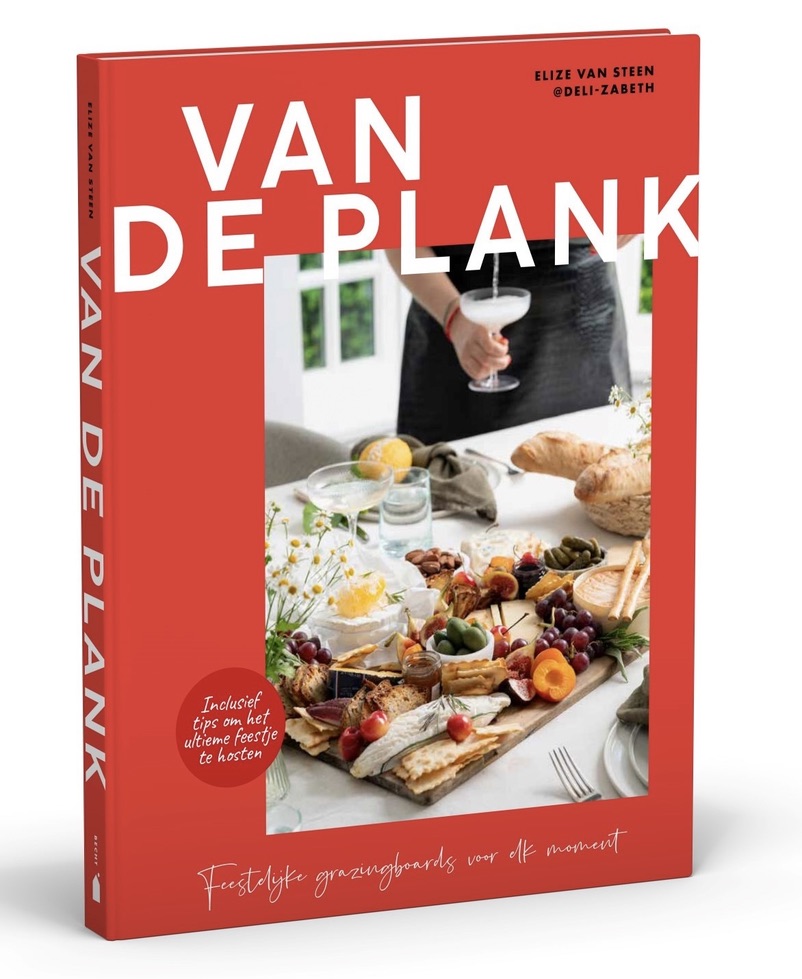 WORK WITH ME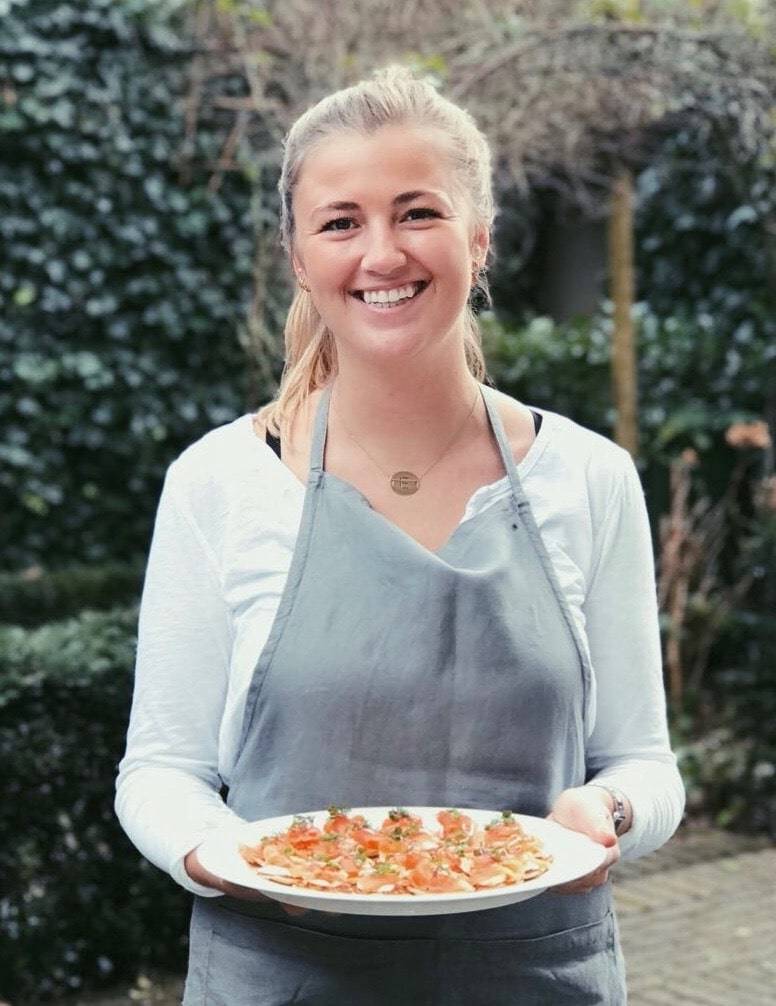 Together, we can create outstanding food experiences. I'm experienced in multiple fields and would love to tell you more about it. Click on the button below to read more about my work and to get in touch!
WORK WITH ME