Recipes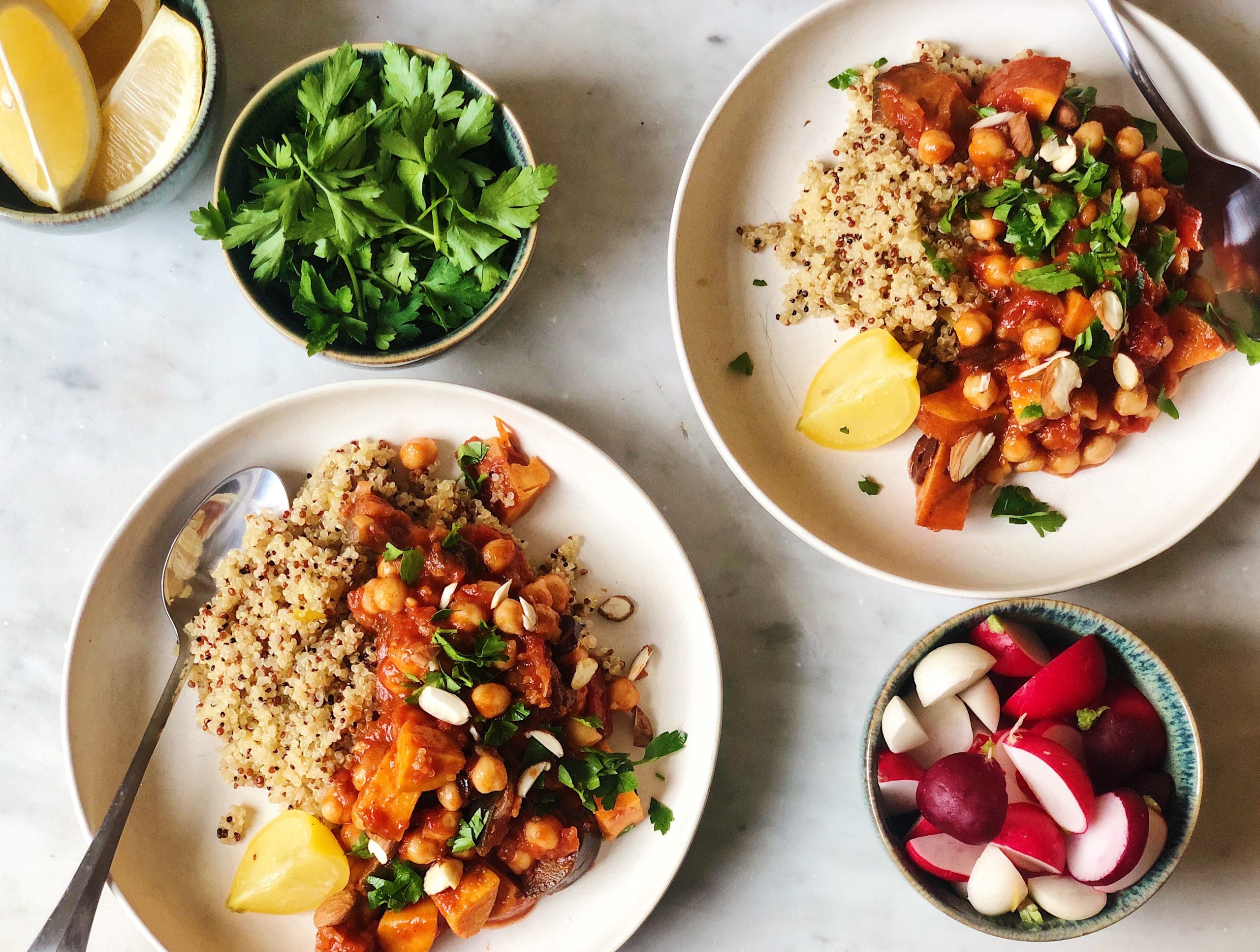 Moroccan vegetable and chickpea stew
Season :Autumn, winter Servings :4 Diet :Vegan, gluten free Time :30-40 minutes Difficulty :Easy
A super healthy and easy vegan and gluten free stew packed with flavour!
INGREDIENTS
3 tsp. Baharat spices
3 sweet potatoes in bitesize cubes
2 tins of tomatoes
1 tin of water
1 aubergine in bitesize cubes
2 tins of chickpeas
Big handful of black olives chopped
Big handful of raisins
4 shallots
2 cloves of garlic
Toppings
1 lemon
Handful of chopped almonds
300 gr. of quinoa
Small bunch of parsley
PREPARATION
Slice the shallots in thin slices and fry for a couple of minutes in olive oil until soft. Then add the chopped garlic and baharat spices and fry for 2 more minutes.
Add the aubergine, sweet potatoes, tinned tomatoes and a tin of water and season with salt and pepper. Let it simmer until the vegetables are cooked (between 20-30 minutes depending on the size of your vegetables).
For the last two minutes add the drained chickpeas, olives and raisins.
Meanwhile cook the quinoa in some stock according to the package and serve the stew with a good squeeze of lemon, the chopped almond and parsley.
ORDER MY EBOOK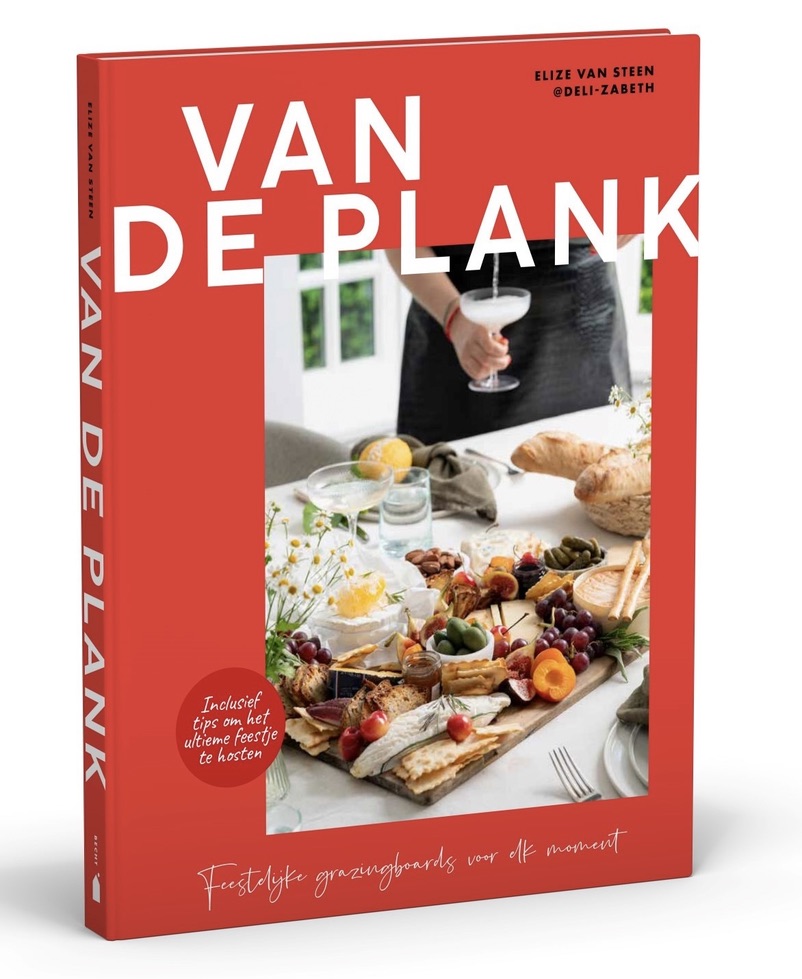 WORK WITH ME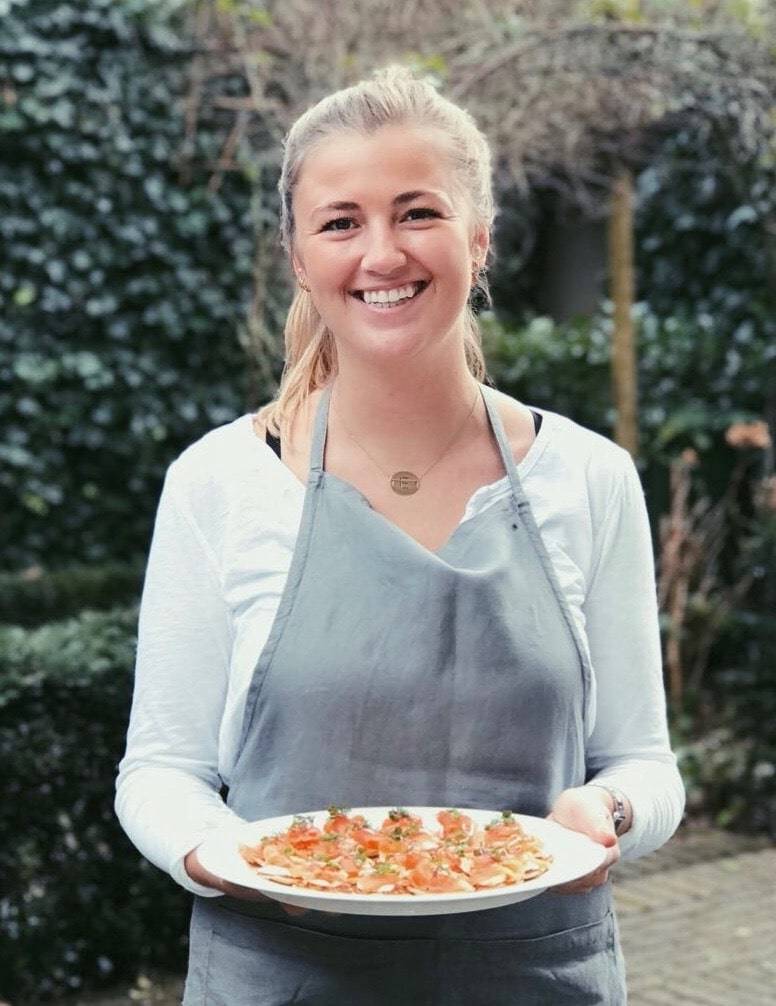 Together, we can create outstanding food experiences. I'm experienced in multiple fields and would love to tell you more about it. Click on the button below to read more about my work and to get in touch!
WORK WITH ME