Recipes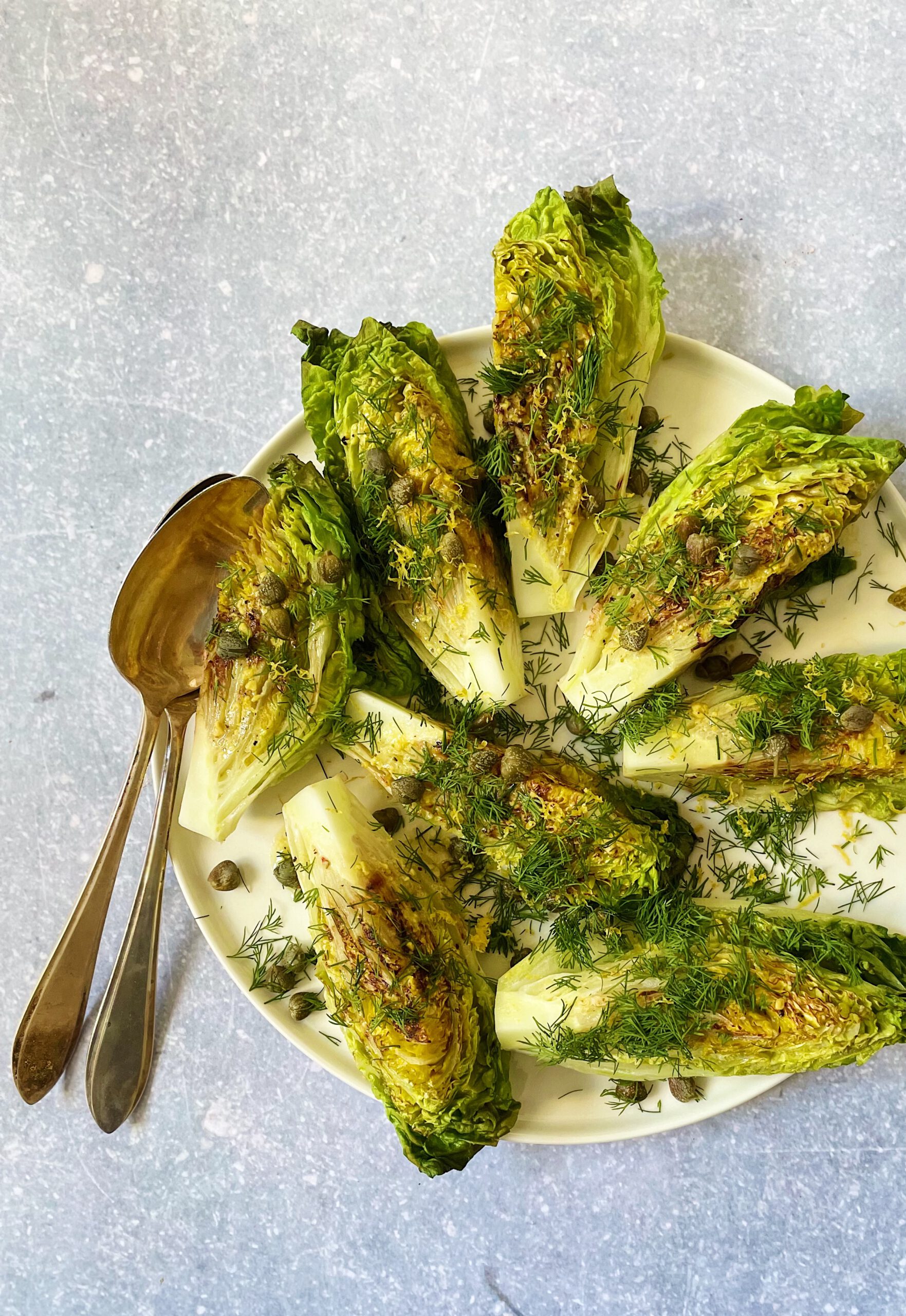 Grilled Little Gem Salad
Season :All Servings :4 as a side dish Diet :Vegan, gluten free Time :15 minutes Difficulty :
This quick salad is the perfect side dish and you only need a few ingredients. Prepare in a grill pan or on the bbq! Serve with for example the dishes shown in 'you might also like' below.
INGREDIENTS
2 little gems 
1 tbsp. capers
Handful of dill
Zest of 1 lemon
Sunflower oil
Mustard vinaigrette
1 tsp. sugar
2 tsp. apple cider vinegar
1 tsp. Dijon mustard 
2 tbsp. extra virgin olive oil
Pinch of salt and pepper
PREPARATION
Cut the little gem into quarters and grease with a drizzle of olive oil. Heat a grill pan or the bbq and grill the little gem for a few minutes in a red-hot pan.
Heat a layer of sunflower oil in a small sauce pan until hot. Dry the capers and deep fry them in the oil for 20-30 seconds, scoop out and drain on a kitchen towel.
Mix together the ingredients for the mustard vinaigrette and whisk or shake until the sugar is dissolved.
ORDER MY EBOOK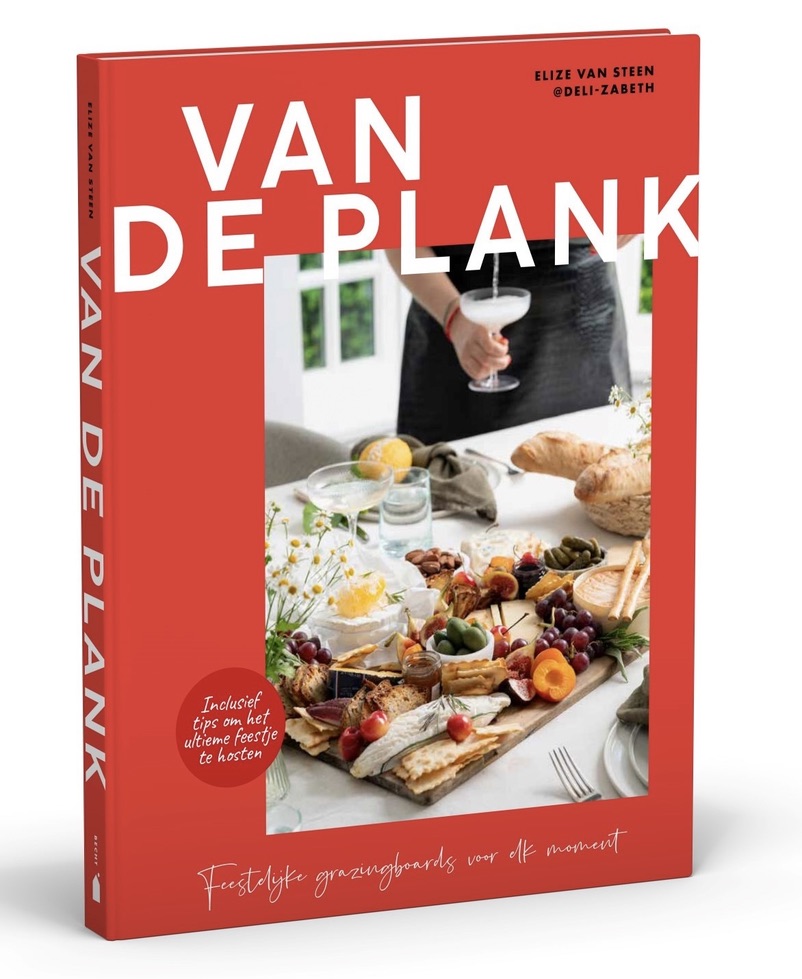 WORK WITH ME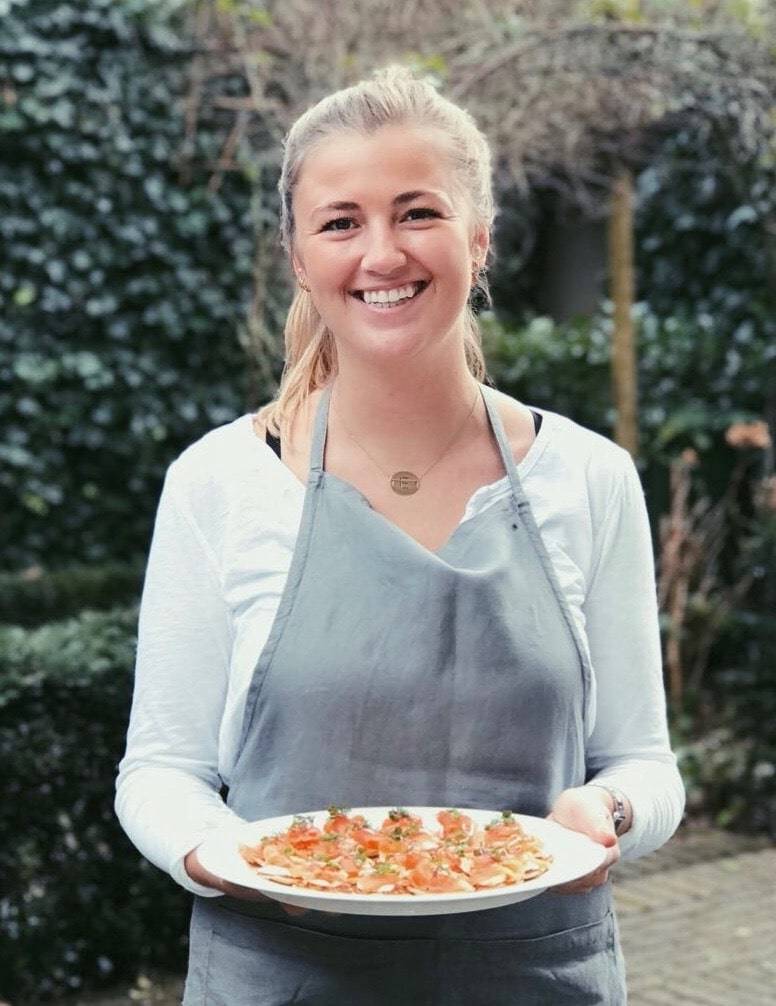 Together, we can create outstanding food experiences. I'm experienced in multiple fields and would love to tell you more about it. Click on the button below to read more about my work and to get in touch!
WORK WITH ME