Recipes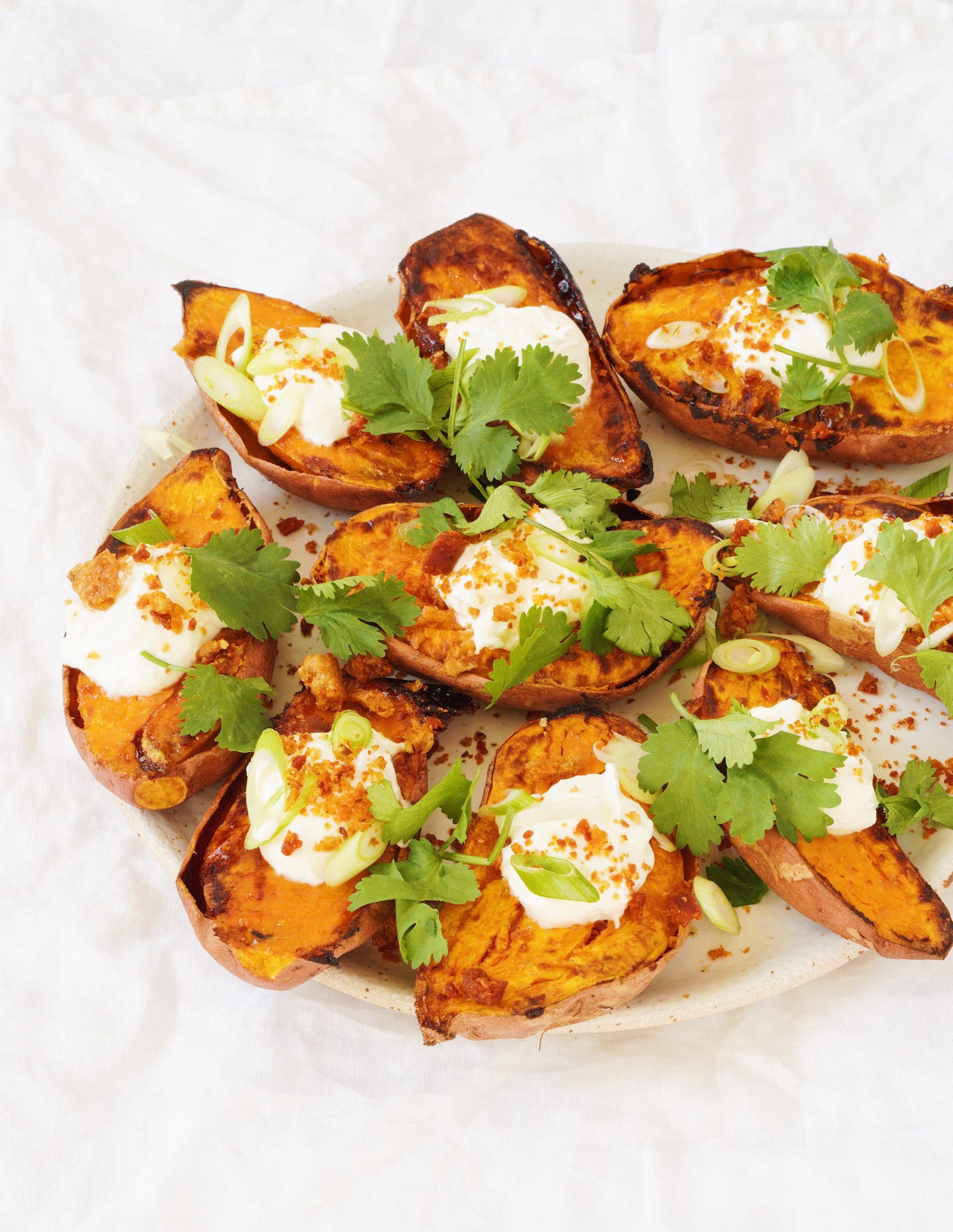 Sweet potato with sour cream and chorizo crumble
Season :All Servings :5 as a side dish Diet :X (Vegetarian optional) Time :50 minutes (including 40 minutes oven time) Difficulty :Easy
This is such a tasty dish all year round! Whether you serve it as a side dish at a summer bbq, alongside slow roasted meat or chicken or as part of a table full of vegetarian dishes, these potatoes will make your evening! If you're a vegetarian, substitute the chorizo for some sweet smoked paprika, chilli flakes, garlic and more bread.
INGREDIENTS
5 medium sweet potatoes
65 gr. chorizo sausage
40 gr. (sourdough) bread
1 spring onion, finely chopped
125 gr. of sour cream
Small bunch of coriander 
Lime
PREPARATION
Preheat the oven to 200 degrees. Wash the sweet potatoes and cut them in half lengthwise. Rub with some olive oil and salt and lay flat side down on a baking tray lined with baking paper. Bake the sweet potatoes around 40 minutes until they are soft and cooked.
Meanwhile, make the chorizo crumble. Cut the chorizo into small cubes and fry in a frying pan until crispy. Halfway through, add the slices of bread to the pan and toast them in the oil of the chorizo. Drain the chorizo briefly and add to a food processor together with the bread and pulse until you have a coarse crumb (or chop everything finely if you do not have a food processor).
Place the sweet potatoes flat side up on a plate. Add a teaspoon of sour cream on every potato and sprinkle over the chorizo crumbs, spring onion and coriander. Finish with a squeeze of lime juice and serve!
Recipe Video :
ORDER MY EBOOK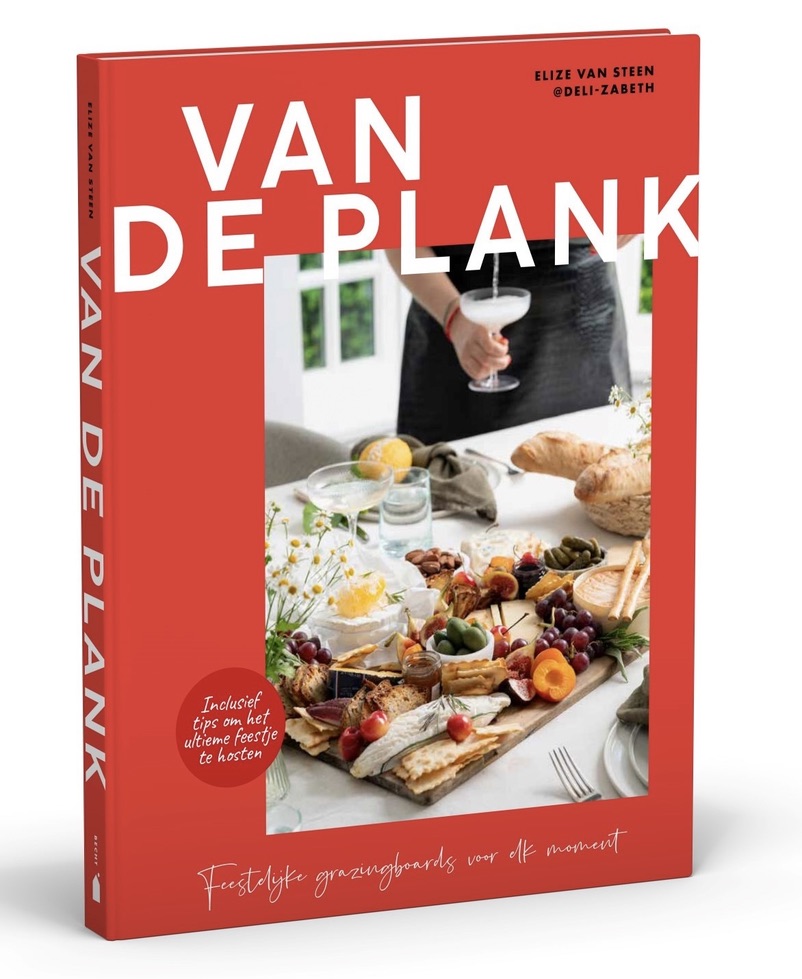 WORK WITH ME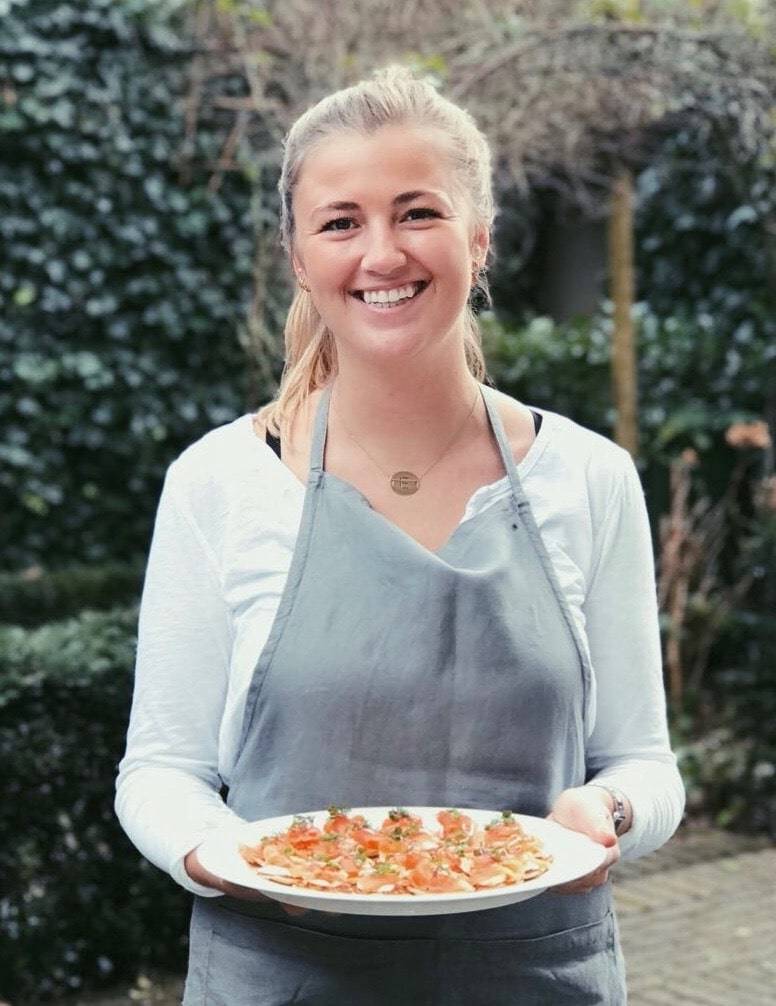 Together, we can create outstanding food experiences. I'm experienced in multiple fields and would love to tell you more about it. Click on the button below to read more about my work and to get in touch!
WORK WITH ME