Recipes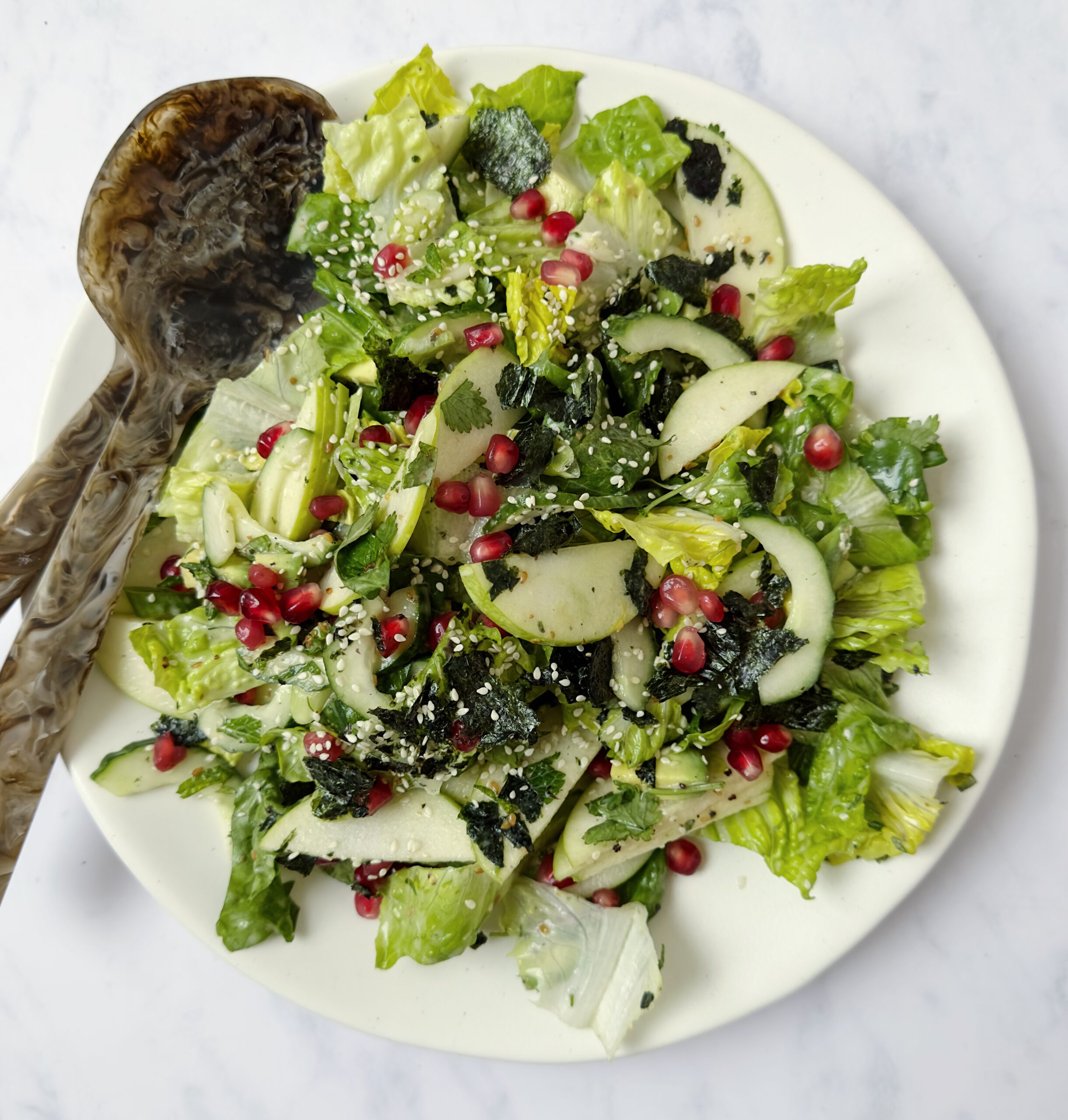 Fresh crunchy umami green salad
Season :All Servings :2 Diet :Vegan Time :15 minutes Difficulty :Easy
I ate a salad in Knokke the other day that was so insanely delicious that I made my own version of this! Go try this because it's fresh, crunchy, creamy and umami all in one bite!
INGREDIENTS
1 little gem
1/2 granny smith apple
90 gr. pomegranate seeds
1/2 avocado
1/2-1 nori sheet
2 spring onions
1/2 cucumber
2 tbsp. toasted sesame seeds 
Handful of mint
Handful of coriander 
4 tbsp. Kewpie sesame dressing 
1 lime
Salt and pepper to taste
PREPARATION
Wash all the vegetables.
Cut the little gem into coarse strips. Cut the cucumber lenth-wise in half, remove the seeds with a spoon and chop into thin half-moons. Cut the apple into wafer-thin (this is very important) slices just like the spring onion. Dice the avocado and add everything to a large bowl.
Add the pomegranate seeds, mint, coriander, sesame dressing, lime juice and a pinch of salt and pepper and mix very well.
Top the salad with the crumbled nori and sesame seeds and serve immediately!
ORDER MY EBOOK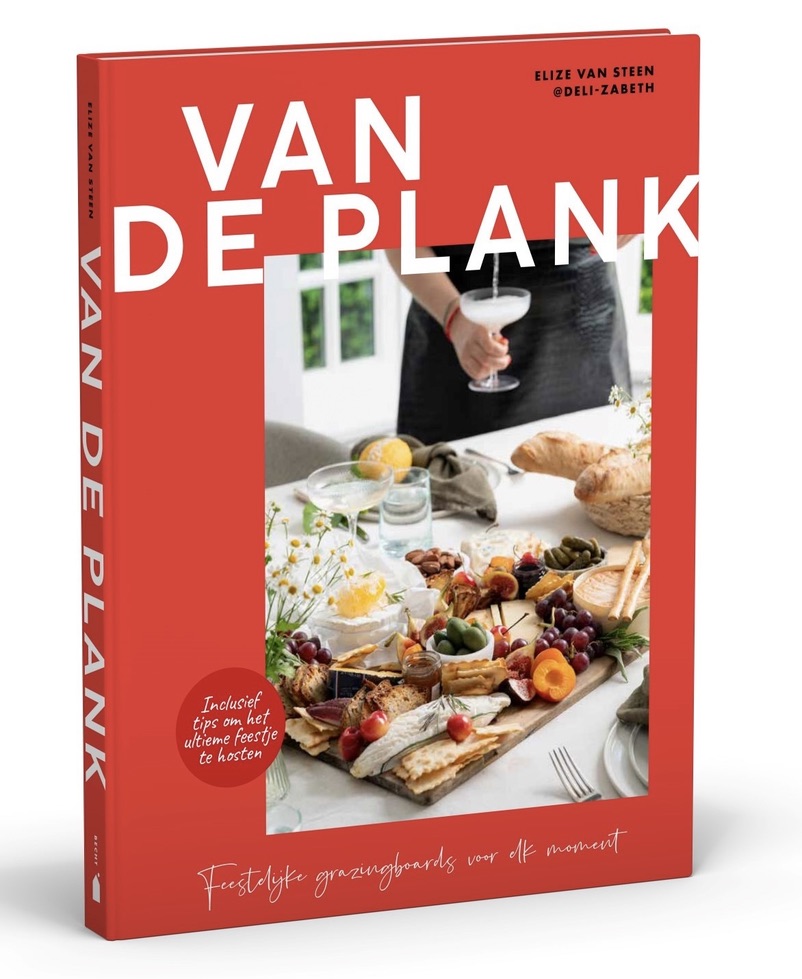 WORK WITH ME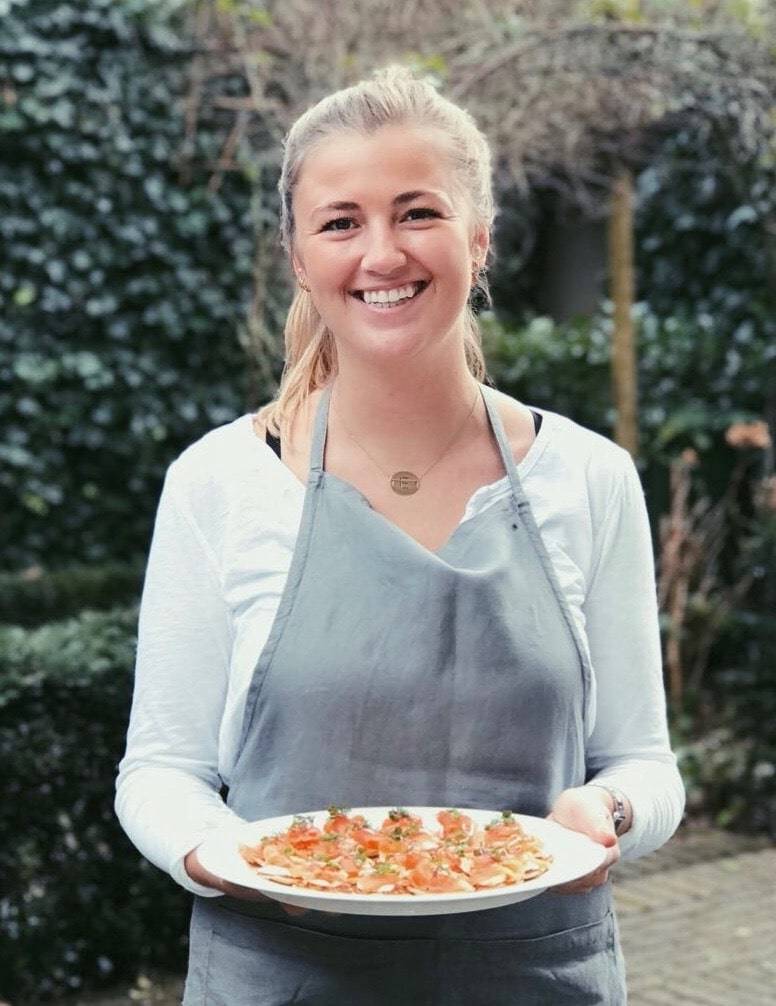 Together, we can create outstanding food experiences. I'm experienced in multiple fields and would love to tell you more about it. Click on the button below to read more about my work and to get in touch!
WORK WITH ME