Recipes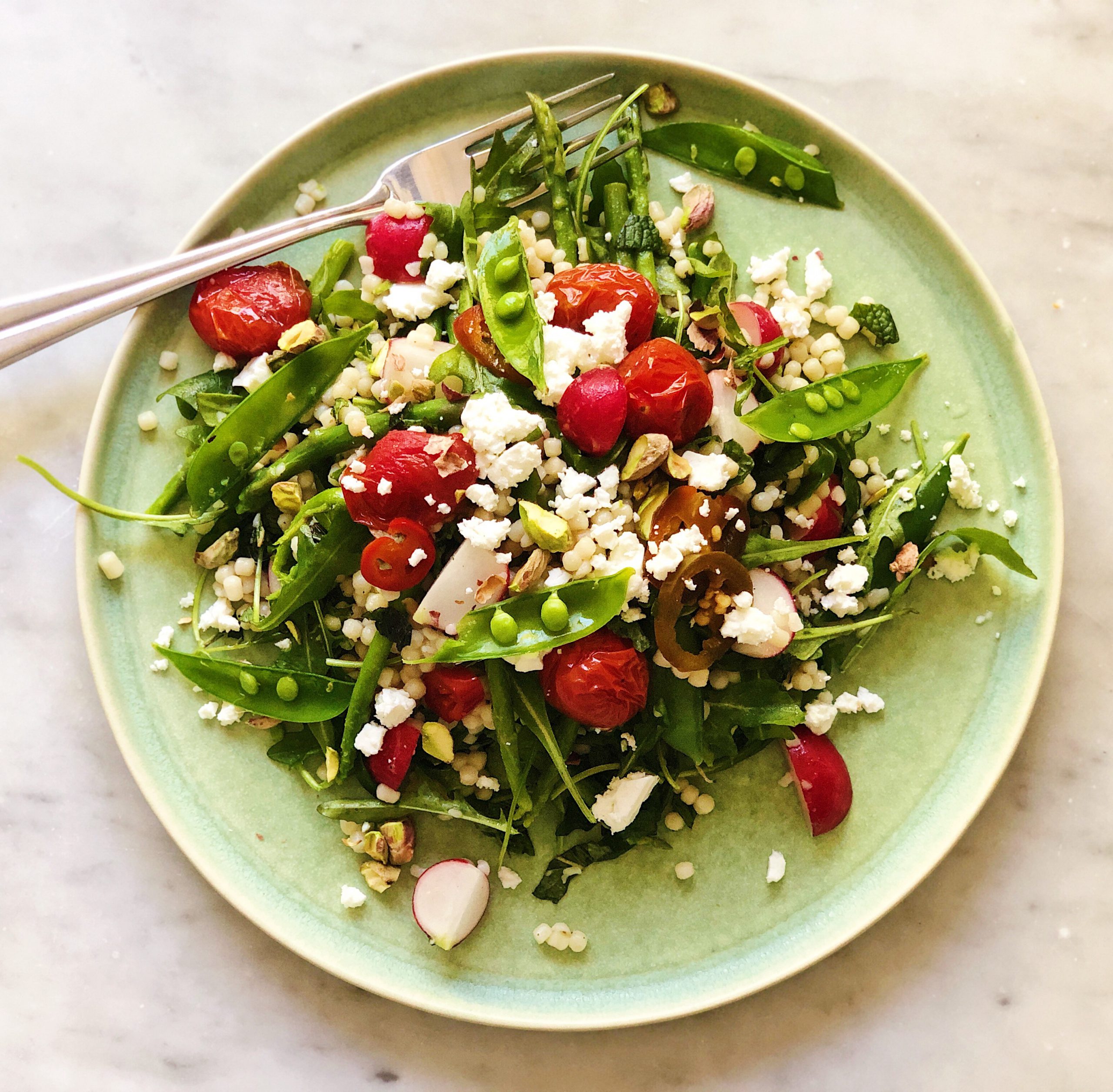 Spring pearl couscous salad
Season :Spring Servings :4 Diet :Vegan (if you use vegan feta) Time :35 minutes Difficulty :Easy
A great make-ahead salad for a picnic, to take to work but it makes a great dinner as well! This salad is perfect to make a big batch of when you have a large group of people for dinner. You can serve it optional with some herby sausages.
INGREDIENTS
300 gr. Pearl couscous
100 gr. baby asparagus
200 gr. sugar snaps (or frozen peas)
100 gr. of rocket
A big handful of radishes
250 gr. cherry tomatoes
A big handful of mint
Block of feta cheese
Handful of chopped roasted pistachio nuts
2 cloves of garlic
1-2 lemons
Good quality extra virgin olive oil
Vegetarian stock cube
Balsamic vinegar
Optional: pickled jalapeño
PREPARATION
Preheat the oven to 180C.
Cook the pearl couscous in the stock according to the package, drain when ready and rinse with cold water.
Meanwhile bake the cherry tomatoes with a good drizzle of olive oil, balsamic vinegar, salt, pepper and 2 garlic cloves in the oven on 180C for 20-30 minutes.
Steam the sugar snaps and the asparagus for a couple of minutes (in a colander over a pan with cooking water and a lid on top) and add to the pearl couscous.
When cooled add the rocket, chopped mint, quartered radishes, the juice of 1-2 lemons, salt, pepper and extra virgin olive oil.
Top the couscous salad with some crumbled feta, the chopped pistachios and the oven baked tomatoes (optional to add some pickled chili peppers for some heat!) Serve at room temperature.
YOU MIGHT ALSO LIKE
ORDER MY EBOOK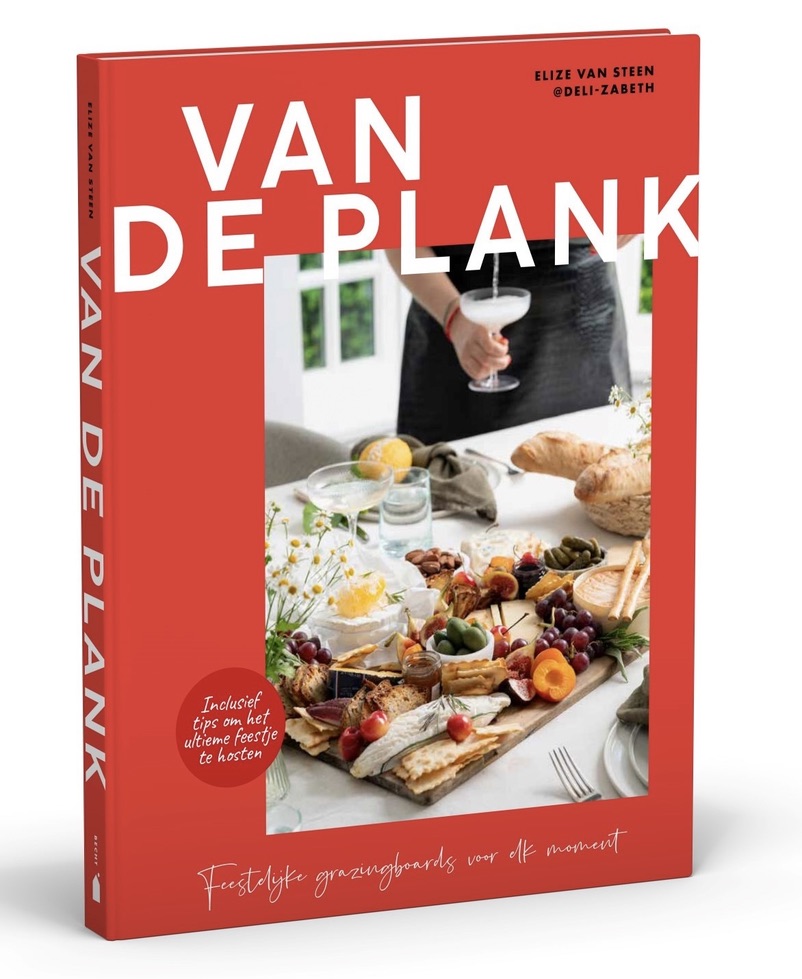 WORK WITH ME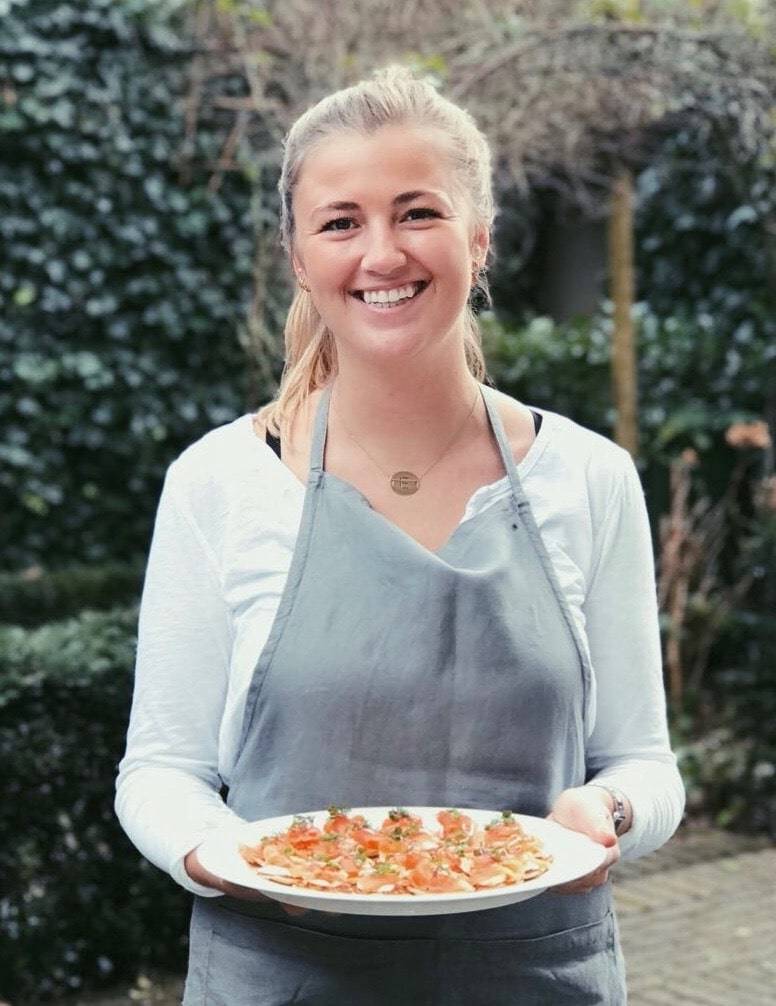 Together, we can create outstanding food experiences. I'm experienced in multiple fields and would love to tell you more about it. Click on the button below to read more about my work and to get in touch!
WORK WITH ME