Recipes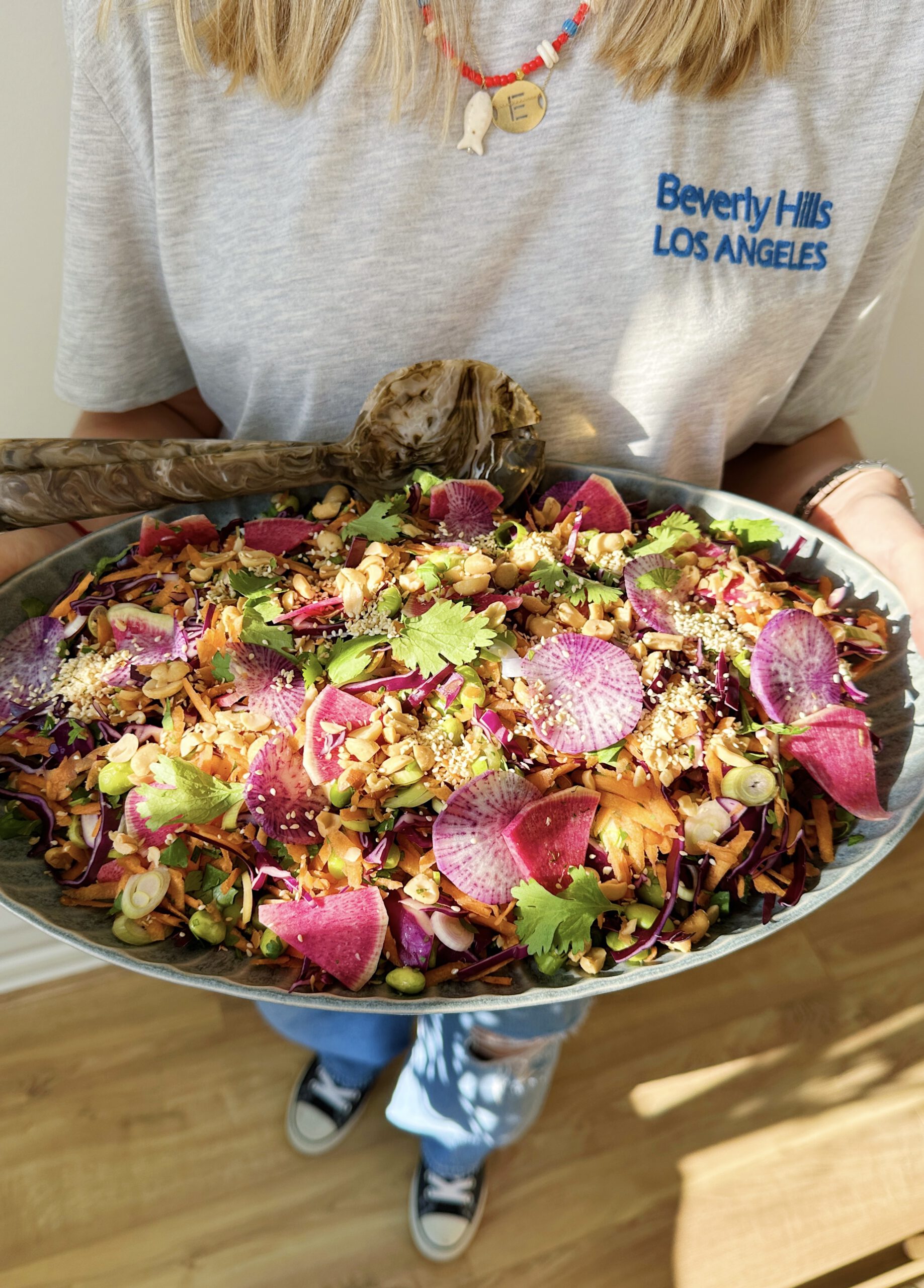 Crunchy rice noodle salad with peanut dressing
Season :Spring/ summer Servings :2-3 Diet :Vegan, gluten free Time :25-30 minutes Difficulty :Easy
THE spring/summer dish if you ask me! Serve as a side dish with tempeh or chicken satay, for example. It is also delicious to add pulled chicken through the salad or top the salad with crispy fried tofu for a vegan version!
INGREDIENTS
1/2 small red cabbage
300 gr. carrot
200 gr. edamame beans
Bunch of radishes (or watermelon radish/ rettich)
40 gr. coriander
2 spring onions
1/2 chilli/ jalapeño pepper
150 gr. rice noodles
Handful of salted peanuts
2 tbsp. sesame seeds
1 lime
Peanut dressing:
6 large tbsp. peanut butter
1 lime
2 tbsp. soy sauce
Piece of ginger (size of a small thumb)
1/2 chilli/ jalapeño pepper
2 cloves of garlic
Coriander stems (from the coriander above)
1 lemon grass stalk
150-200 ml. water
2 tbsp. sesame oil
PREPARATION
For the dressing, finely chop the chilli, ginger, garlic, coriander stems and lemongrass and sauté in the sesame oil for 5 minutes. Then blend together with the peanut butter, lime juice, soy sauce and water to a smooth dressing with a hand blender. If necessary, add more water if the dressing is still too thick.
Cook/soak the rice noodles according to the package and rinse well under cold water, this will prevent the rice noodles from sticking together. Thaw the edamame beans, blanch briefly if necessary.
Cut the red cabbage into wafer-thin strips (you can also use a mandolin for this), grate the carrot on the coarse side of a block grater, cut the radish and spring onion into wafer-thin slices, finely chop the coriander and chilli pepper and mix together with the rice noodles and the edamame beans.
Toast the sesame seeds in a dry frying pan for 2 minutes, shaking frequently. Also coarsely chop the peanuts.
Pour the dressing over the bottom of a large (flat) bowl or dish. Spread the rice noodle salad over this and top with the peanuts and sesame seeds. Mix the salad at the table to keep the salad looking nice when serving. Divide among the plates and serve with a wedge of lime.
ORDER MY EBOOK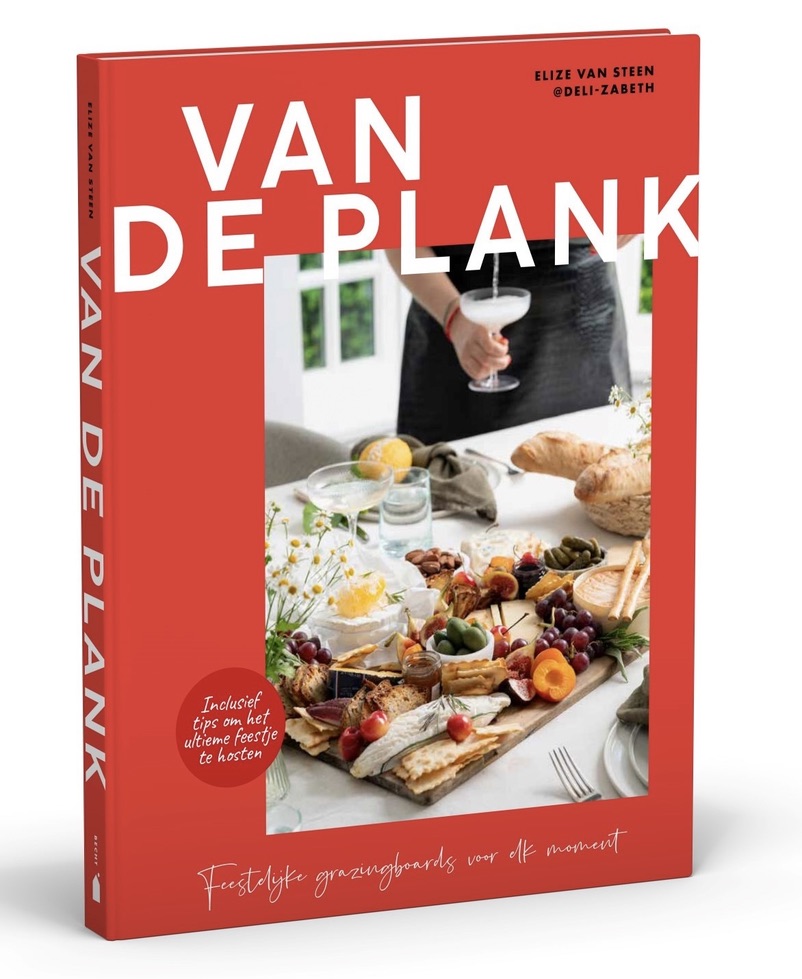 WORK WITH ME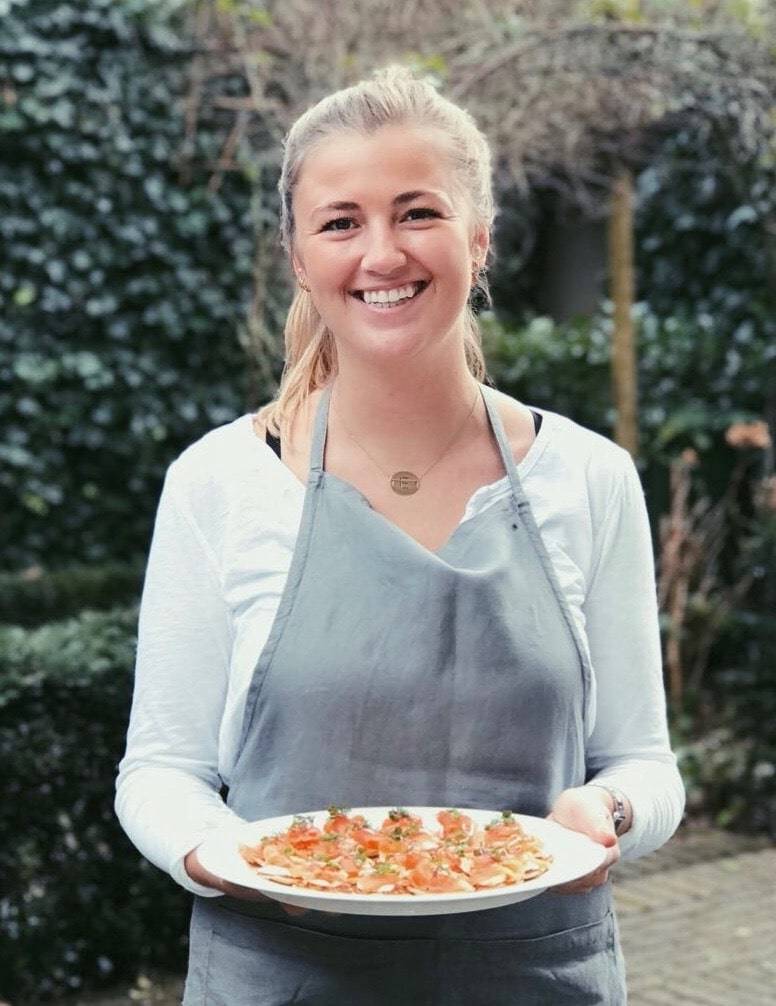 Together, we can create outstanding food experiences. I'm experienced in multiple fields and would love to tell you more about it. Click on the button below to read more about my work and to get in touch!
WORK WITH ME