Recipes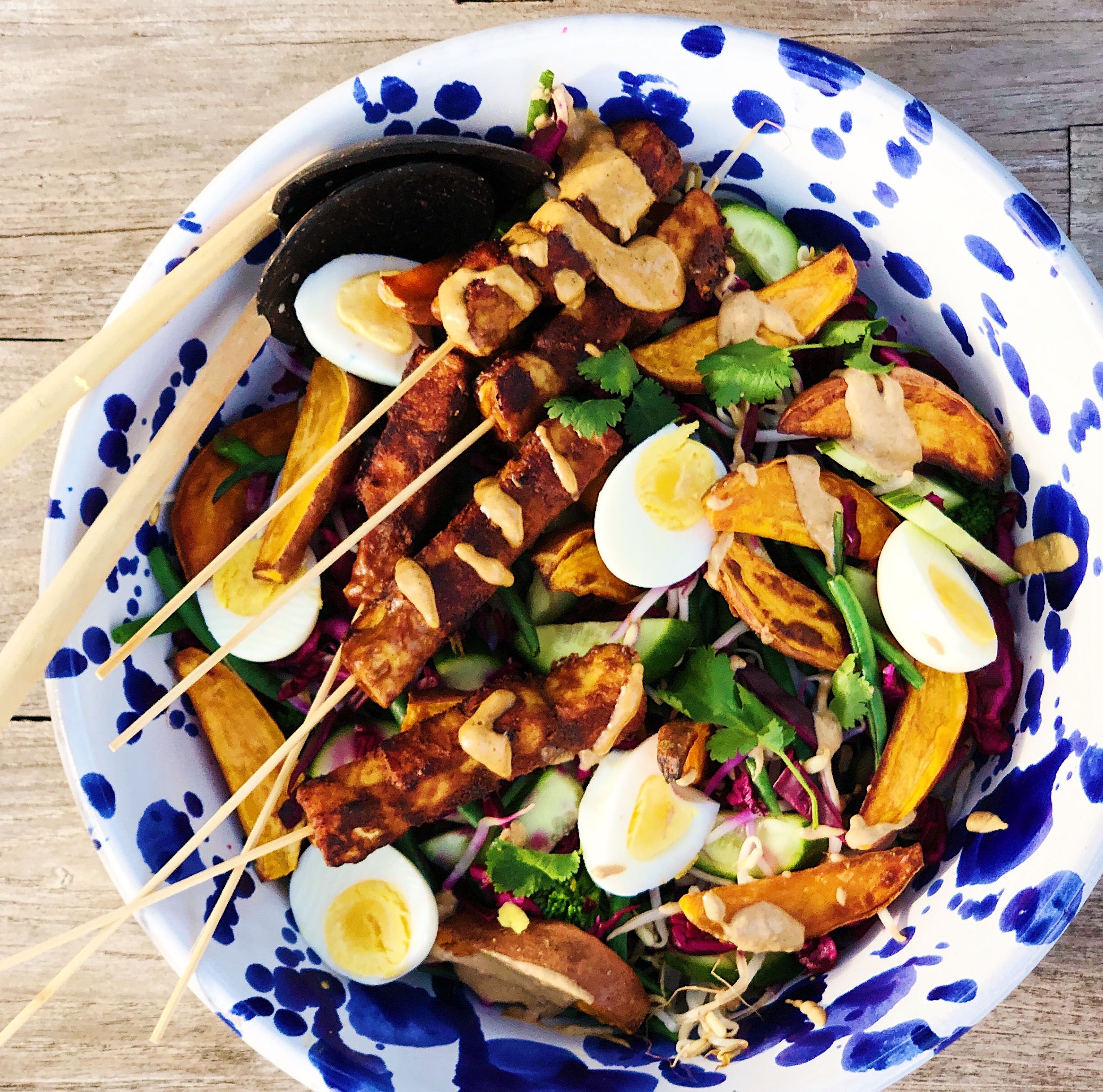 Gado gado salad with tempeh satay
Season :Spring/ Summer Servings :4 Diet :Vegan, gluten free Time :50 minutes (plus 2-3 hours of marinating) Difficulty :Medium
Indonesian gado gado salad new style! This peanut sauce is literally the best you will ever taste. A great vegan summer dish that will be a real crowd pleaser!
INGREDIENTS
200 gr. tempeh
2 tbsp. of peanut sauce
1 tbsp. of water
2 tbsp. of kecap manis
Sesame oil
(Wooden) skewers
Gado gado salade
2 large sweet potatoes
1/4 red cabbage
1 lime
150 gr. bean sprouts
250 gr. green beans
1/2 a cucumber
4 eggs
Optional: handful of chopped roasted peanuts
Peanut sauce
6 heaped tbsp. of peanut butter
1 lime
2 tbsp. of soy sauce
Thumb size piece of ginger
Half a chilli pepper with seeds
2 cloves of garlic
Bunch of coriander stalks
1 stalk of lemongrass
Sesame oil
Water
PREPARATION
Start by finely chopping the lemon grass, chilli pepper, garlic, coriander stalks and ginger, or pulse everything in a food processor until fine.
Heat some sesame oil in a frying pan and sauté the above ingredients for about 5 minutes.
Add the sautéed ingredients to a food processor or a hand blender with the peanut butter, soy sauce and lime juice and blitz together and slowly add about ¼ to ½ a glass of water to make it thinner until you have a thick sauce consistency.
Preheat the oven to 220C.
Next step is the tempeh satay. Slice the tempeh in bitesize cubes and let them marinate -preferably for a couple of hours- in 2 tbsp of the peanut sauce, 1 tbsp of water and 1 tbsp of kecap manis. If you are using wooden skewers keep them in a water bath for about half an hour so they soak up water and won't burn later.
Meanwhile make the gado gado salad. Slice the sweet potato in wedges, drizzle over some olive oil, add a pinch of salt and bake for about 25-30 minutes and leave to cool.
Boil the eggs for about 10 minutes, adding the green beans for the last 3 minutes. Finely slice the red cabbage and massage it with the juice of the lime and some salt until it gets a bit softer. Half the cucumber and slice into half-moons. Add everything to a large salad bowl, together with the bean sprouts and the sweet potatoes.
Back to the tempeh satay! Thread about 4 marinated tempeh cubes to a skewer. Heat some sesame oil in a frying pan on medium high heat and fry the satay about one minutes on each side until dark and crispy.
Serve the gado gado salad with a spoonful of the peanut sauce on top and some of the coriander leaves and the fried tempeh satay on the side (again with loads of the peanut sauce)!
ORDER MY EBOOK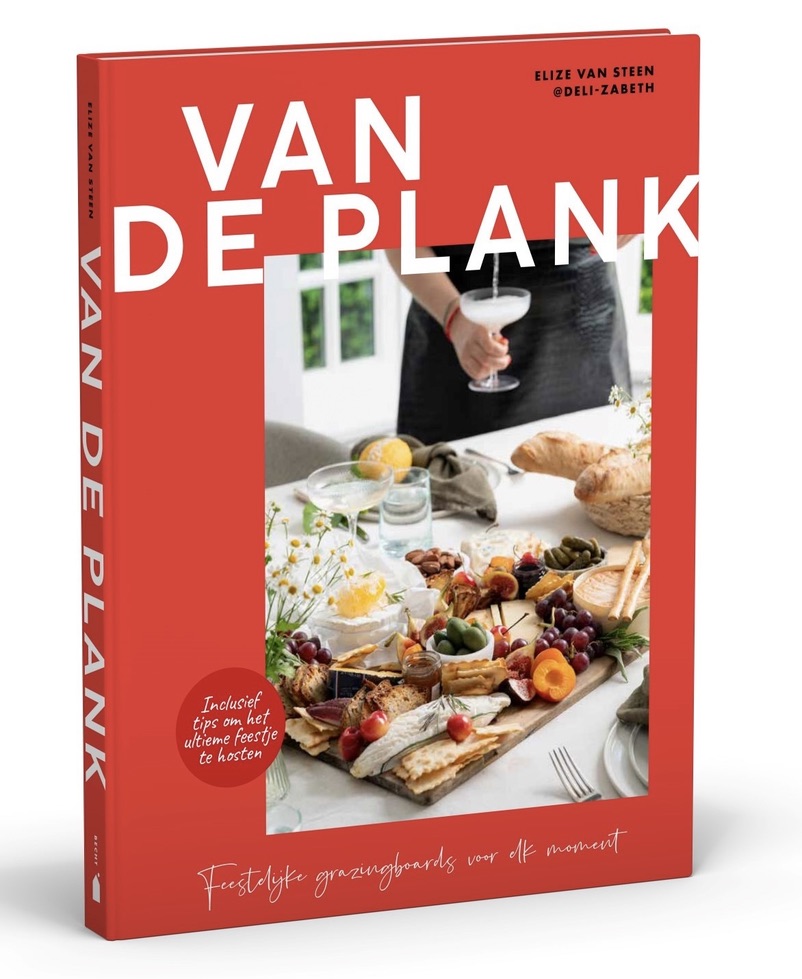 WORK WITH ME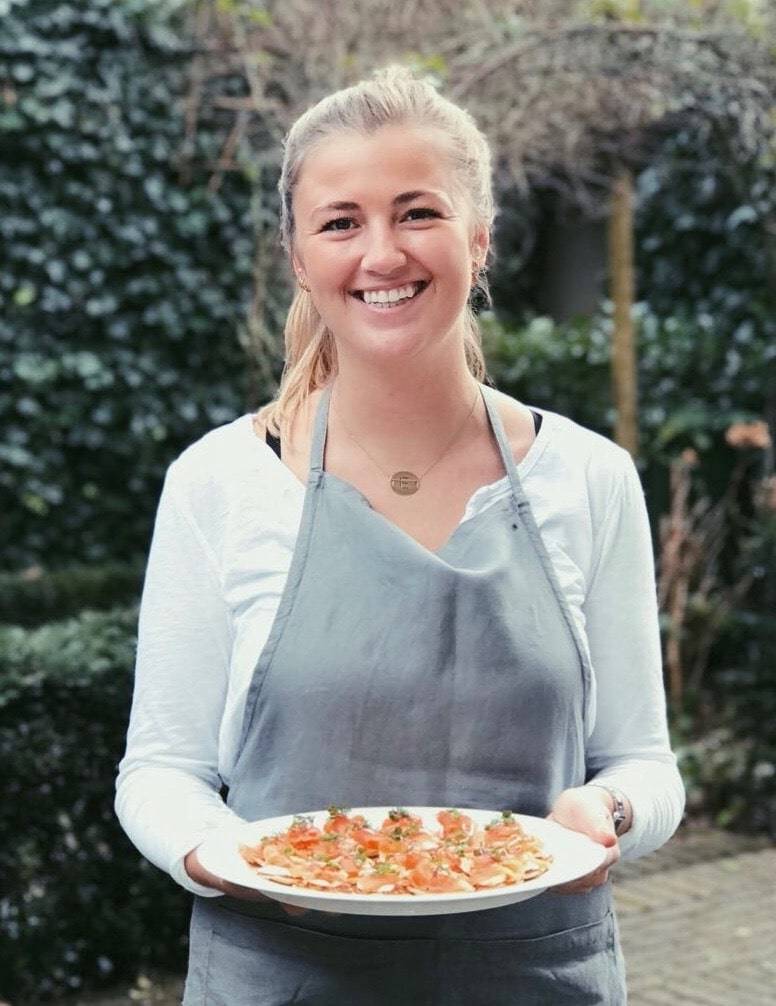 Together, we can create outstanding food experiences. I'm experienced in multiple fields and would love to tell you more about it. Click on the button below to read more about my work and to get in touch!
WORK WITH ME