Recipes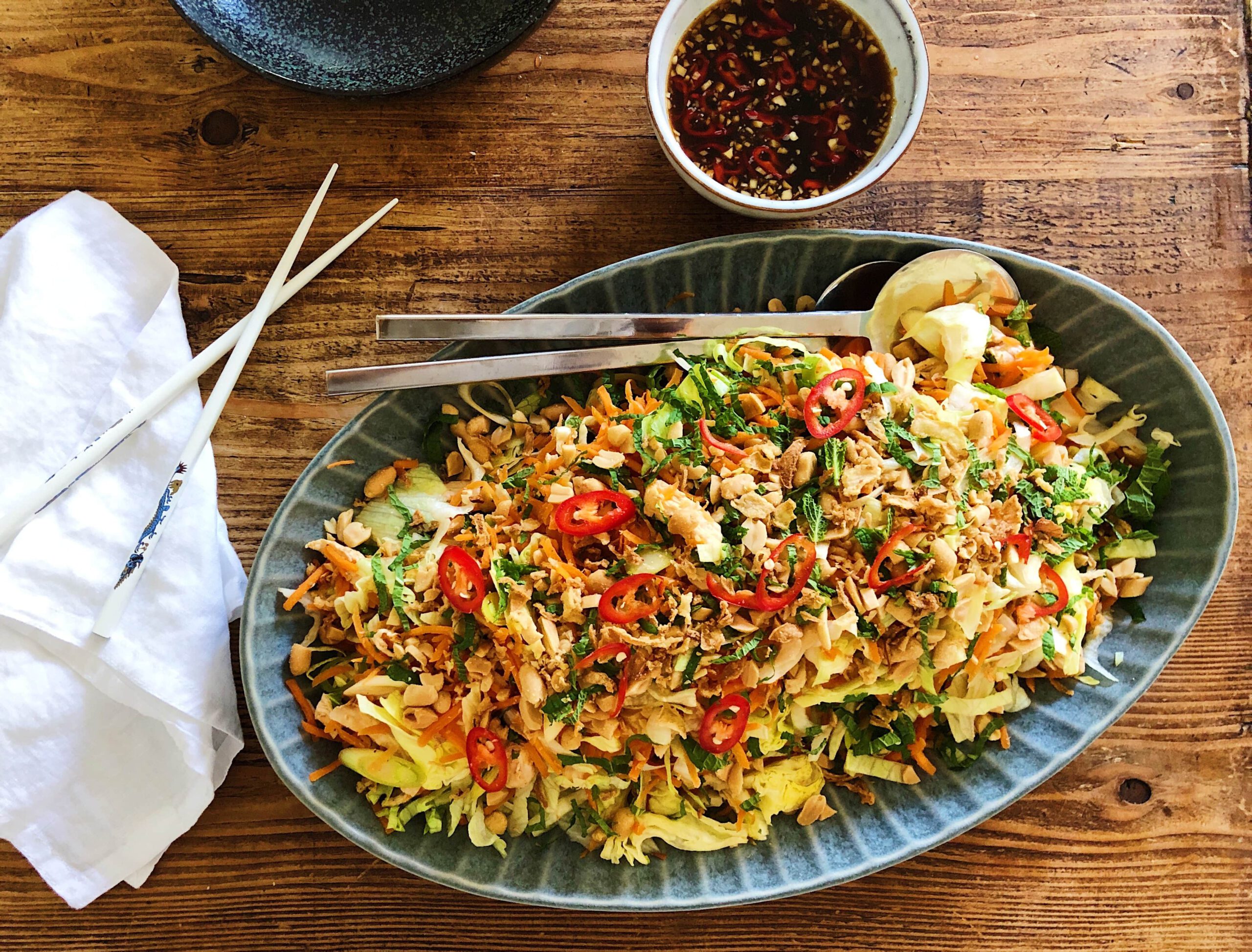 Vietnamese goi ga (chicken salad)
Season :Spring/ summer Servings :3 Diet :gluten free Time :20 minutes Difficulty :Medium
When I posted this recipe on my Instagram I instantly received so many photos of everyone trying this recipe and really loving it! It has that umami flavour because of the dressing which is salty, sour, sharp and sweet at the same time.
INGREDIENTS
Half an iceberg lettuce or cabbage
8 grated carrots
2 spring onions
Bunch of mint
400 gr. free range chicken fillet
Handful of chopped peanuts
Fried onions (store-bought)
Dressing
50 ml. fish sauce
50 ml. lime juice
25 gr. sugar
1 clove of garlic, finely chopped
1 chilipepper, finely chopped
PREPARATION
First make the dressing by mixing the sugar with the lime juice until all the sugar has dissolved. Then add the fish sauce, garlic and chili pepper.
Next prepare the chicken, you can poach the fillets in broth on a low simmer for 10-15 minutes or fry in a pan with some oil. Once cooked, shred the chicken and let it cool.
For the salad, quarter the lettuce and really finely shred it. Grate the carrots on the largest wholes of a box grater or use a mandolin or a food processor. Finely slice the spring onion and chiffonade the mint (Stack the mint leaves on top of each other, rolling them tightly, then slicing the leaves in long strips).
Add the lettuce, carrot, spring onion, mint and shredded chicken to a bowl and mix together. Drizzle the dressing over the salad and finish with chopped peanuts and the fried onions and serve immediately!
ORDER MY EBOOK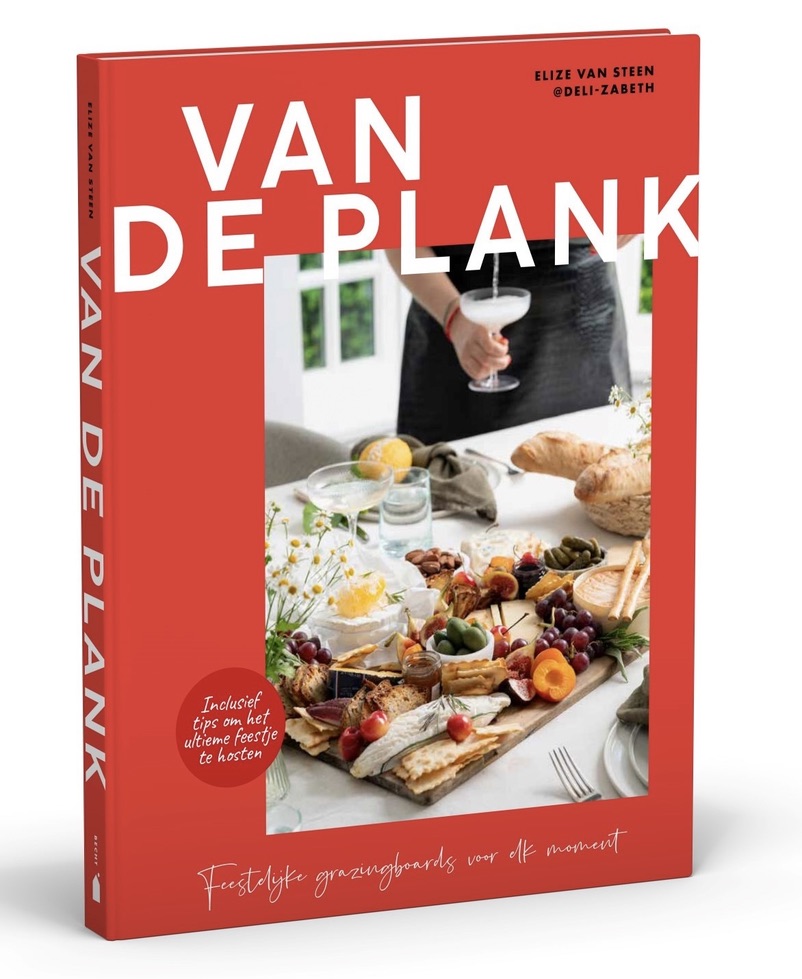 WORK WITH ME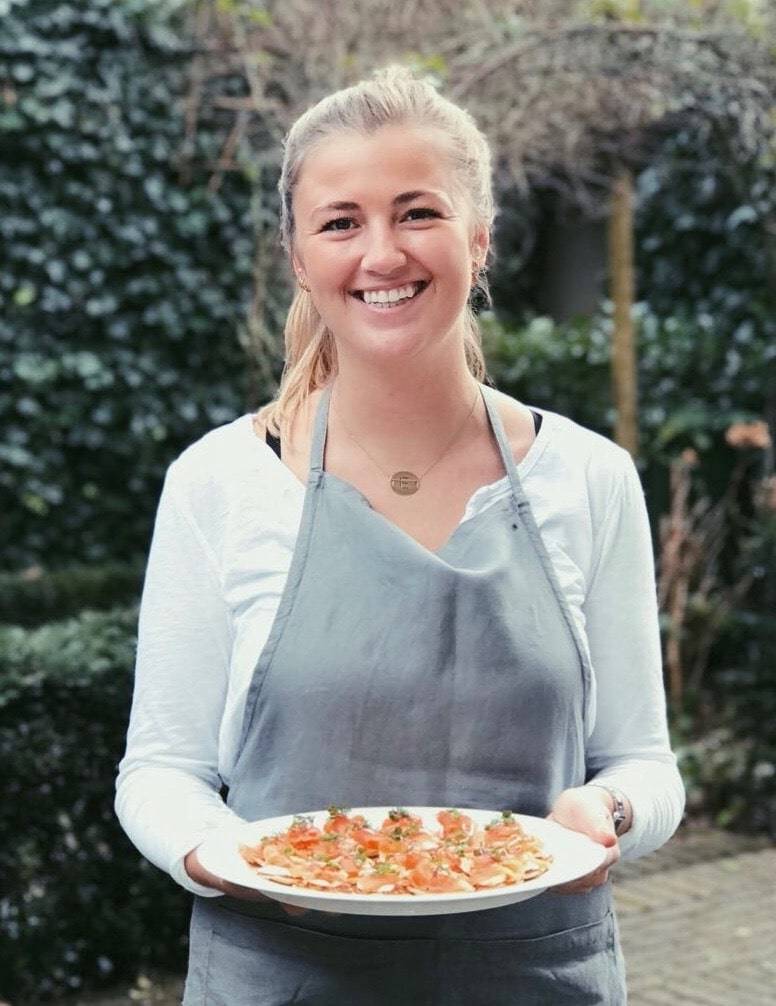 Together, we can create outstanding food experiences. I'm experienced in multiple fields and would love to tell you more about it. Click on the button below to read more about my work and to get in touch!
WORK WITH ME