Recept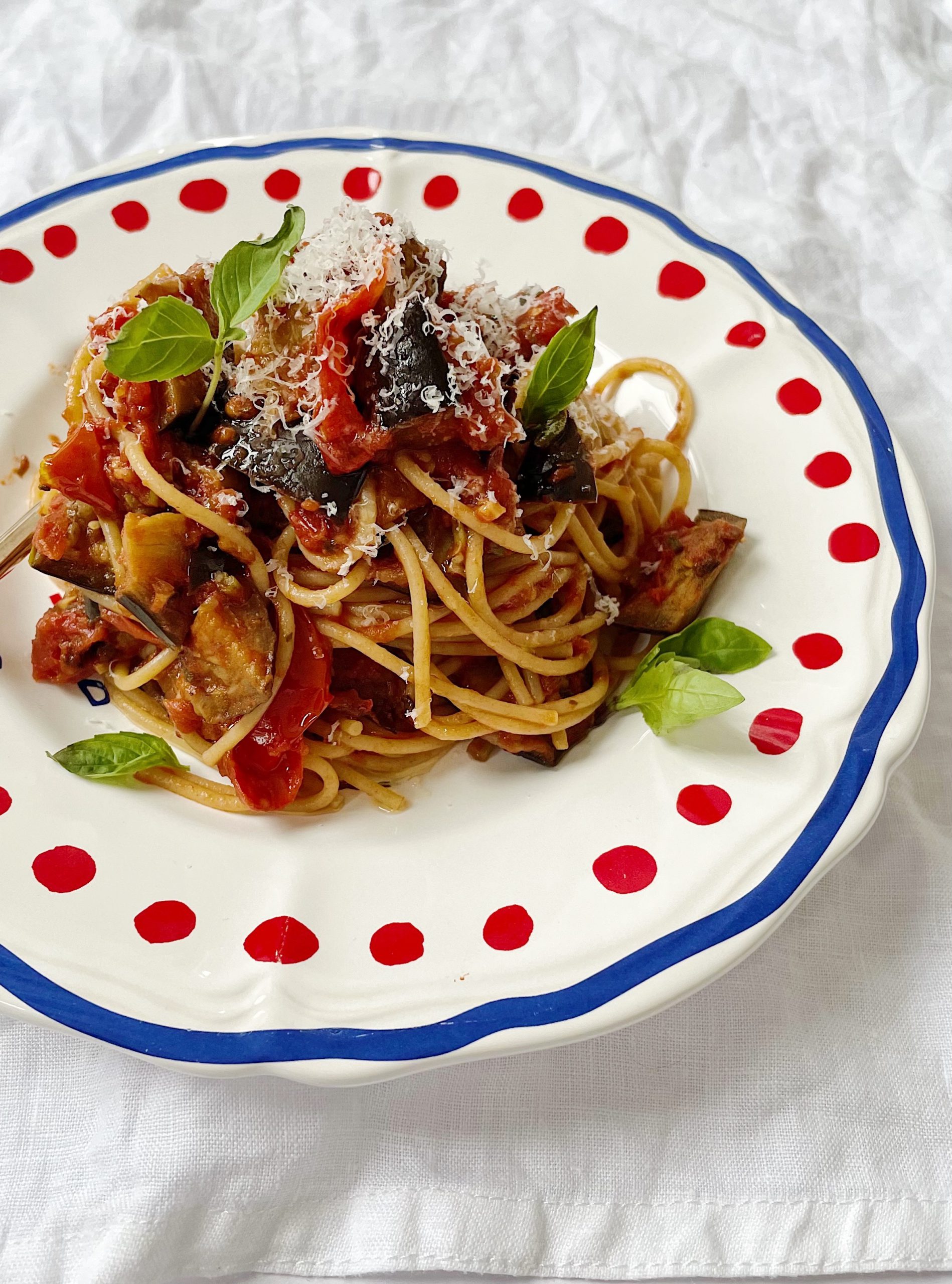 Pasta alla norma
SEIZOEN :All AANTAL :4 DIEET :Vegetarian, vegan (replace the parmesan cheese with nutritional yeast) TIJD :40 minutes MOEILIJKHEIDSGRAAD :Easy
Pasta alla norma originates from Sicily. You only need a few ingredients to make this delicious dish. It is one of my favourite pastas, because aubergine, tomatoes, pasta and Parmesan cheese always remain a match made in heaven!
INGREDIËNTEN
2 large aubergines
2 cloves of garlic
15 gr. basil
1 tbsp. capers
Pinch of chilli flakes
1 tsp. oregano
1 tin of tomatoes
250 gr. cherry tomatoes (good quality)
Splash of balsamic vinegar
1 tsp. sugar
300 gr. spaghetti
Parmesan cheese
BEREIDING
Cut the aubergines into cubes. Heat a casserole with a generous splash of olive oil and fry the cubes of aubergine in batches until golden brown and cooked, about 5-10 minutes. Drain on kitchen paper.
Chop the garlic and basil stalks. Fry for a minute in the remaining olive oil (about a tablespoon, discarding the remaining olive oil). Roughly chop the capers and add them with the oregano and chilli flakes and fry for one minute.
Cut the cherry tomatoes in half and add them to the pan along with the tin of tomatoes (crush them with a wooden spoon or masher), the balsamic vinegar, sugar and a pinch of salt and pepper. Bring to the boil and leave to simmer for 15-20 minutes. Add the aubergines for the last 5 minutes.
Meanwhile, cook the spaghetti al dente and save some of the pasta cooking water.
Add the spaghetti, basil leaves and some of the pasta cooking water to the sauce and serve with grated Parmesan cheese.
DEZE GERECHTEN VIND JE MISSCHIEN OOK LEKKER
BESTEL MIJN EBOOK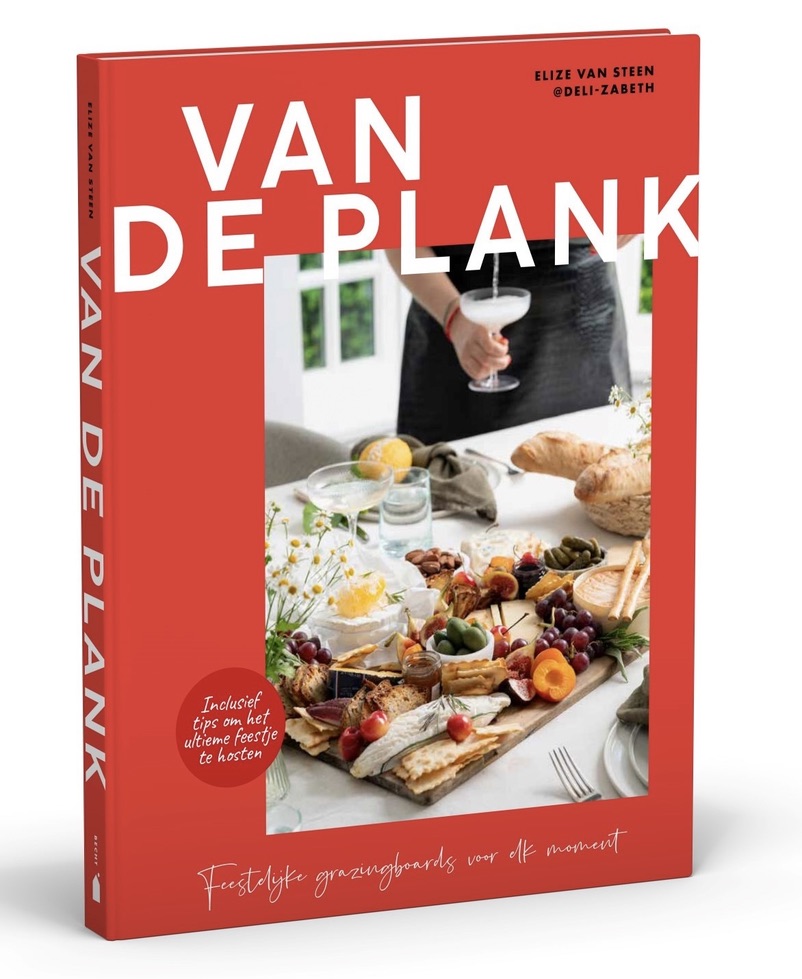 samenwerken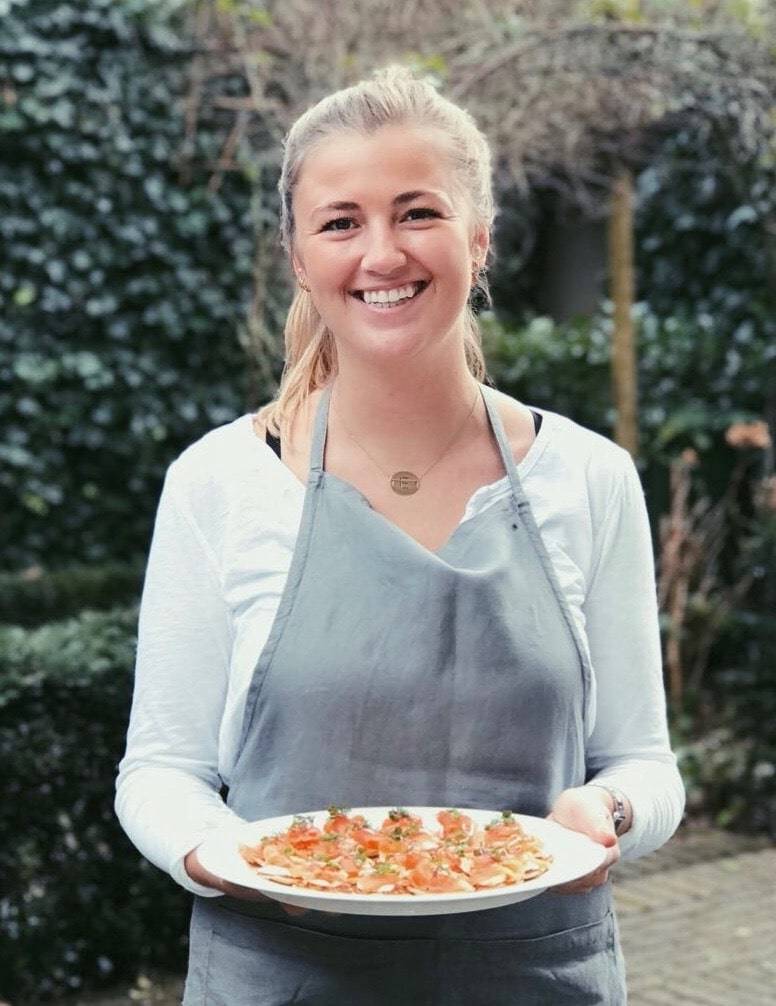 Samen kunnen we bijzondere voedselervaringen creëren. Ik heb ervaring op meerdere gebieden en vertel je er graag meer over. Klik op onderstaande button voor meer informatie.
samenwerken