Recept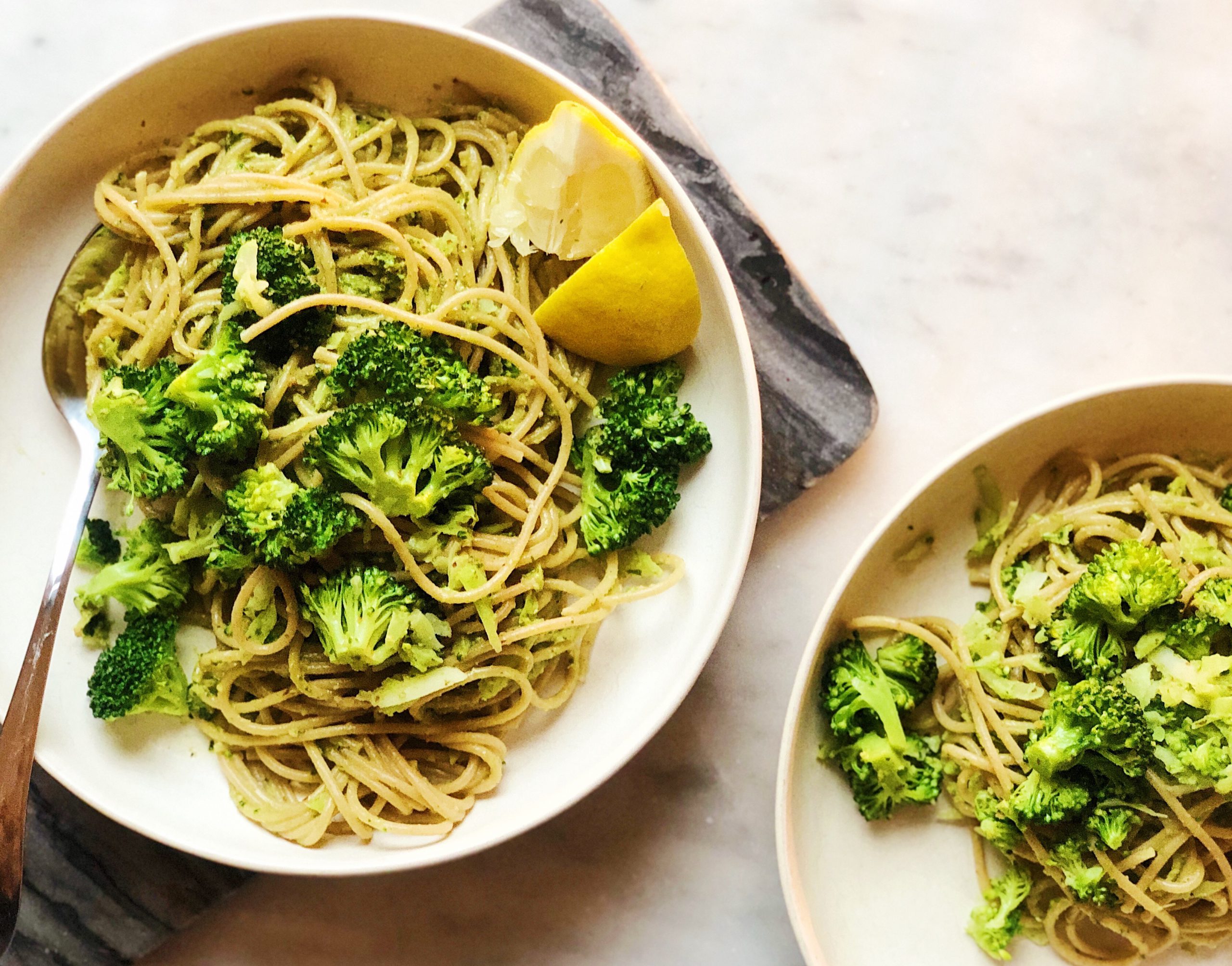 Broccoli Pesto Pasta
SEIZOEN :All AANTAL :3 DIEET :Vegetarian TIJD :25 minutes MOEILIJKHEIDSGRAAD :Easy
A quick and easy weeknight dinner which will become a family favourite! You can vary endlessly with all the different toppings, I mentioned a few below. You do need a food processor for this recipe!
INGREDIËNTEN
65 gr. parmesan cheese, grated
75 gr. pistachio nuts, unshelled
1 clove of garlic
1 lemon
Bunch of mint
500 gr. broccoli
3 tbsp. extra virgin olive oil
Salt and pepper
300 gr. spaghetti
Crispy pancetta
Buffalo mozzarella or burrata
(Baked) cherry tomatoes
Peas, green asparagus or spinach
BEREIDING
Dry roast the pistachio nuts in a frying pan for 2 minutes and let it cool.
Add the parmesan, 200 gr. of broccoli (roughly chopped), garlic, lemon zest and the juice of half a lemon, mint leaves, olive oil and a pinch of salt and pepper to a food processor and pulse until roughly chopped into a pesto, you still want some crunch so don't blend until smooth.
Cook the pasta al dente, add the other 300 grams of broccoli florets the last 5 minutes of the pasta cooking time to the pan. Save a glass of the cooking liquid and strain the pasta and broccoli in a colander.
Add the pasta, broccoli and the pesto back to the pan with a splash of the cooking liquid and cook for 2 minutes. Serve immediately with the optional toppings or simply with a good grating of parmesan.
DEZE GERECHTEN VIND JE MISSCHIEN OOK LEKKER
BESTEL MIJN EBOOK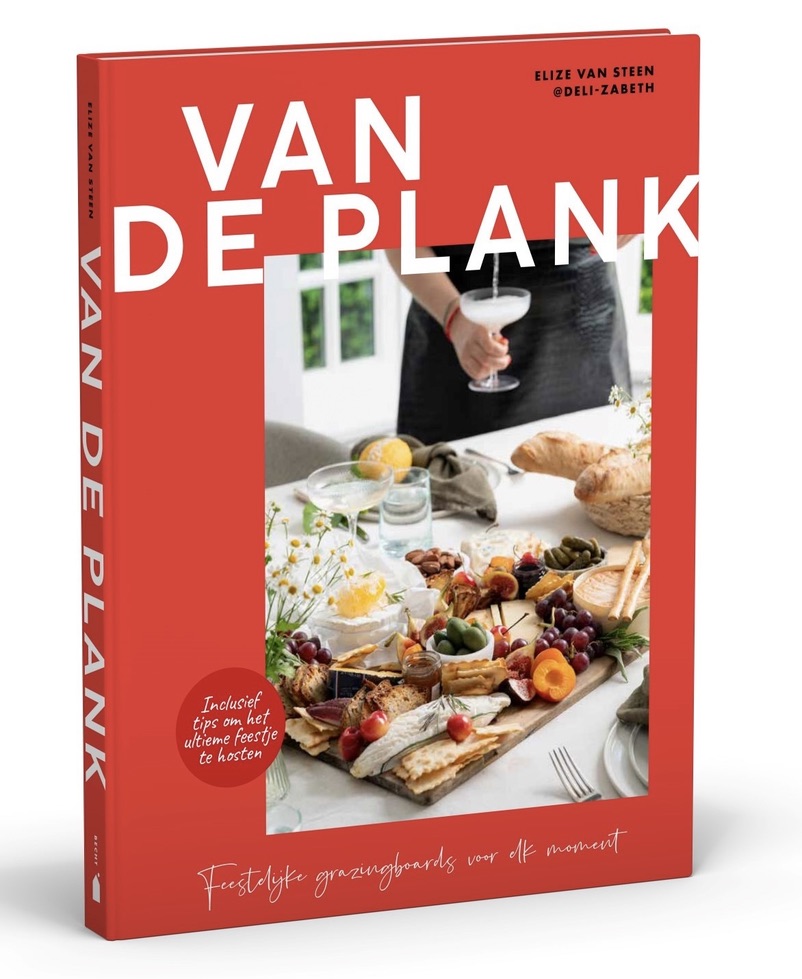 samenwerken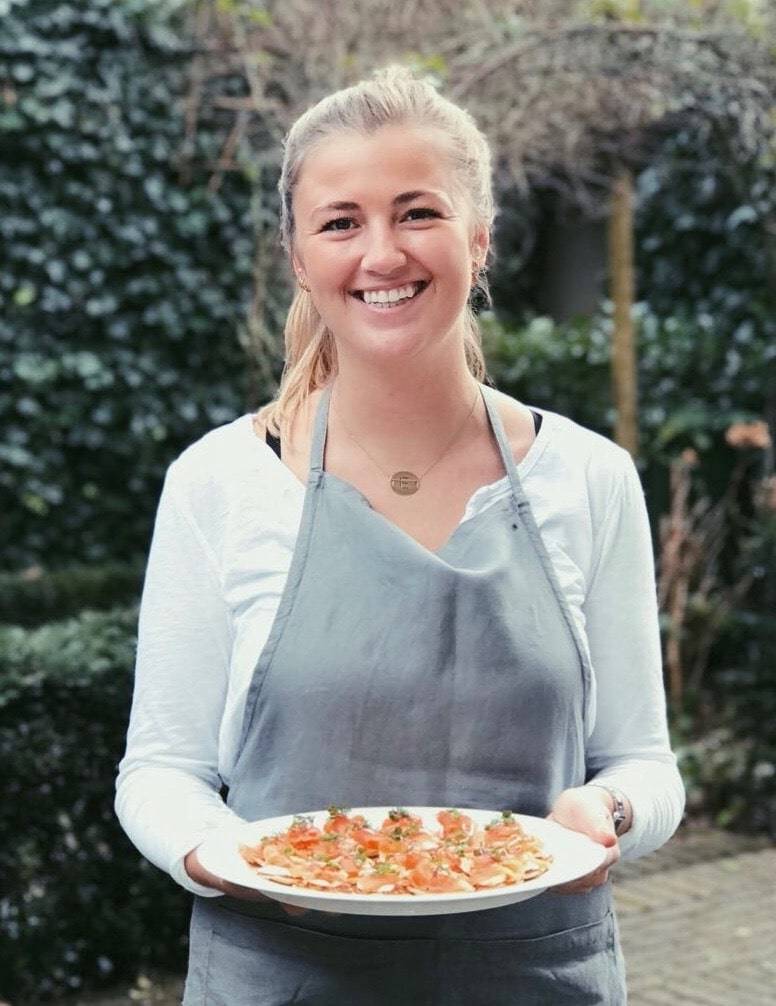 Samen kunnen we bijzondere voedselervaringen creëren. Ik heb ervaring op meerdere gebieden en vertel je er graag meer over. Klik op onderstaande button voor meer informatie.
samenwerken