Recept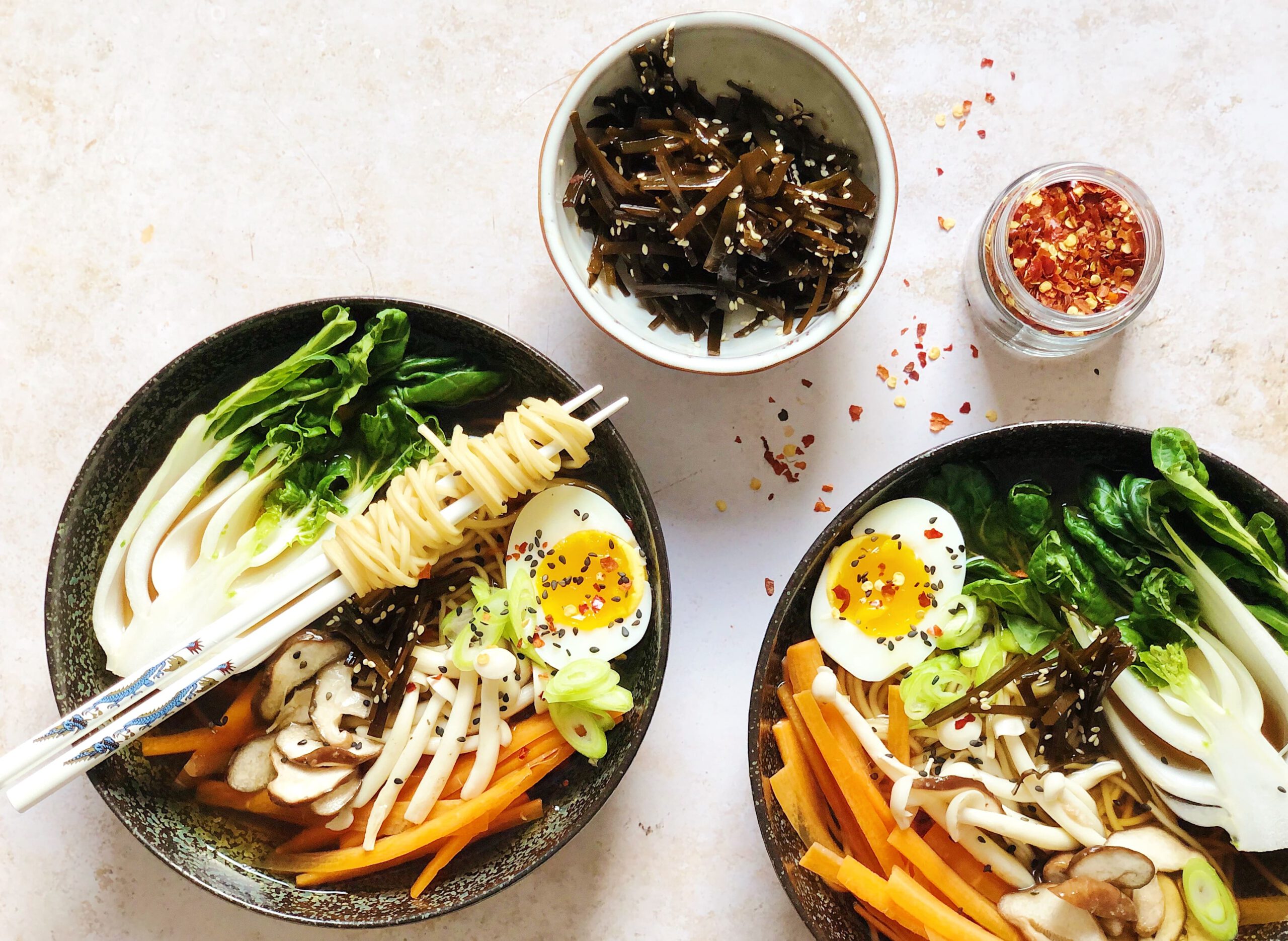 Japanese ramen with kombu tsukadini
SEIZOEN :All AANTAL :4 DIEET :Vegetarian (vegan if you leave out the egg) TIJD :1 hour plus overnight infusing MOEILIJKHEIDSGRAAD :Medium
This soup might take some time but the flavour is so clean and good! Bring a visit to the Asian store to get all the ingredients and start cooking!
INGREDIËNTEN
60 gr. dried shi take
20 gr. of kombu
2 spring onions
1 clove of garlic
Thumb size piece of ginger
2 litres of water
Soy sauce
4 baby bok choy
4 carrots
4 soft boiled eggs
600 gr. mixed mushrooms
Pack of ramen
Optional: chili flakes, sesame seeds, furikake, miso
The used kombu from the soup
2 tbsp. of rice vinegar
4 tbsp. of soy sauce
1 tbsp. of sugar
1 tbsp. of mirin
BEREIDING
Fill up two jugs with 1 litre of water, add the dried shi take in one jug and the kombu in the other. Leave this, the dashi (a Japanese stock), to stand in the fridge overnight. For a quicker version grab a pot and add the kombu and shi take and 2 litres of water, bring this to a light simmer for half an hour. I prefer the fridge option for a better result though!
Take out the kombu and dried shi take and add the ginger, garlic and spring onion to the dashi and let it barely simmer (just infuse) for 30 minutes and then remove from the dashi.
Meanwhile cook the ramen according to the package.
At last shortly cook the mushrooms, carrots and bok choy in the dashi and then serve with the ramen, a soft-boiled egg, soy sauce, chilli flakes, furikake and kombu tsukadini (recipe below)
(Optional extra) Slice up the kombu you used for the dashi in thin slices. Add to a pot with 150 ml of water and 2 tbsp of rice vinegar and cook for 10 minutes. Then add 4 tbsp of soy sauce, 1 tbsp of sugar and 1 tbsp of mirin and cook until all the liquid is gone, sprinkle over some sesame seeds and serve on top of the dashi ramen.
DEZE GERECHTEN VIND JE MISSCHIEN OOK LEKKER
BESTEL MIJN EBOOK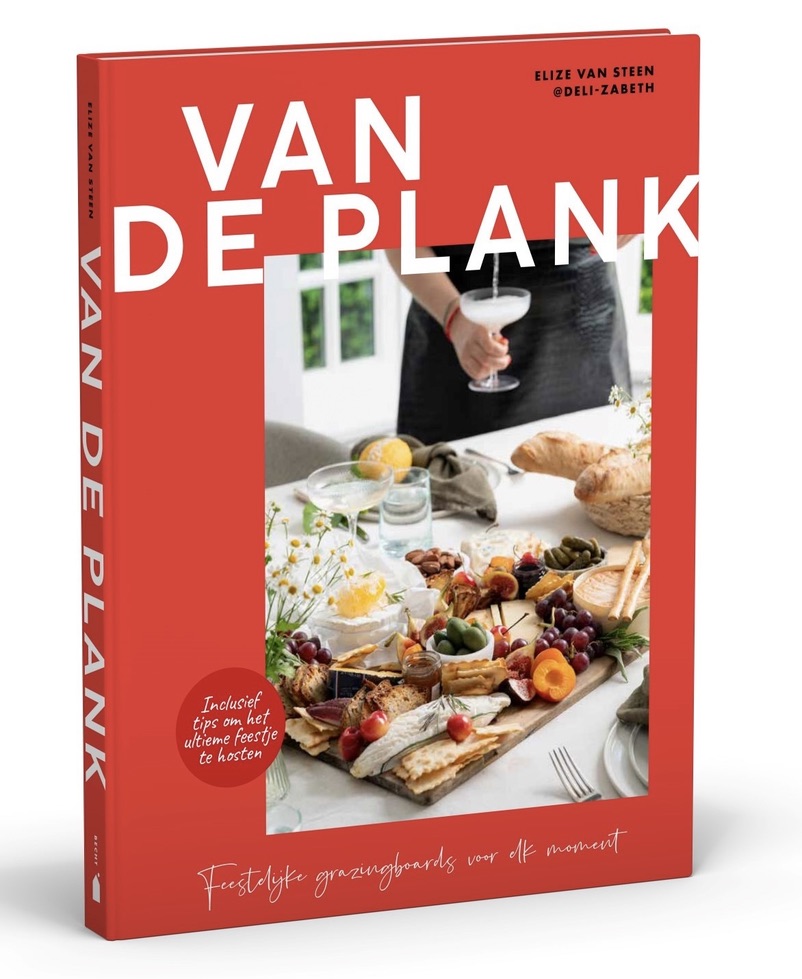 samenwerken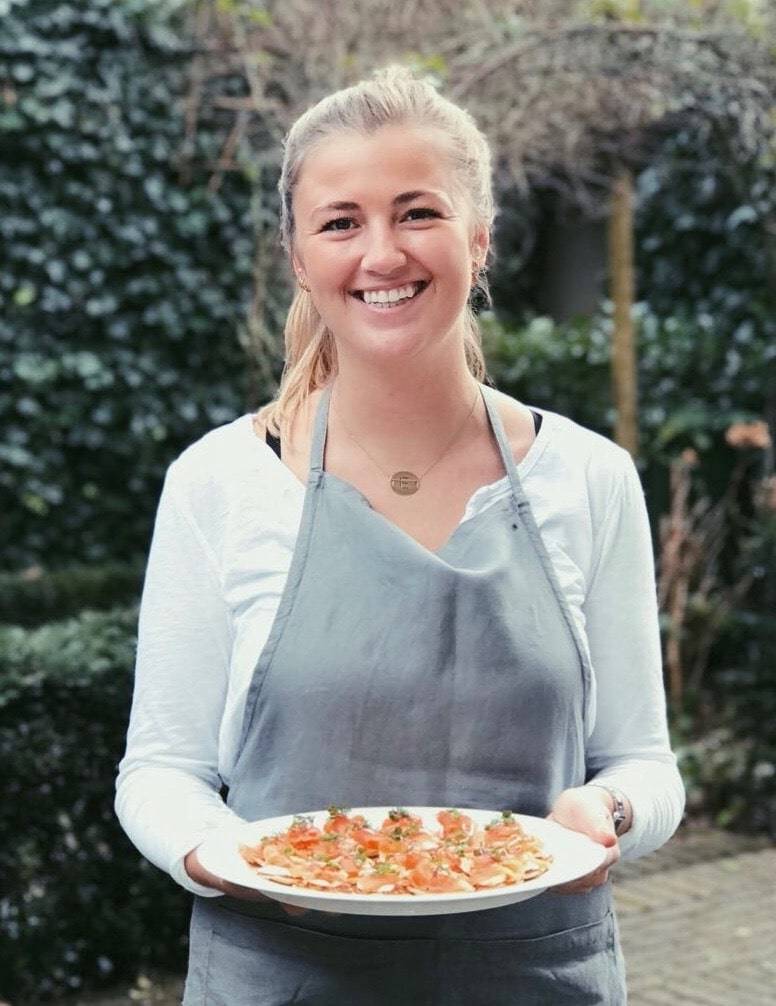 Samen kunnen we bijzondere voedselervaringen creëren. Ik heb ervaring op meerdere gebieden en vertel je er graag meer over. Klik op onderstaande button voor meer informatie.
samenwerken