Recept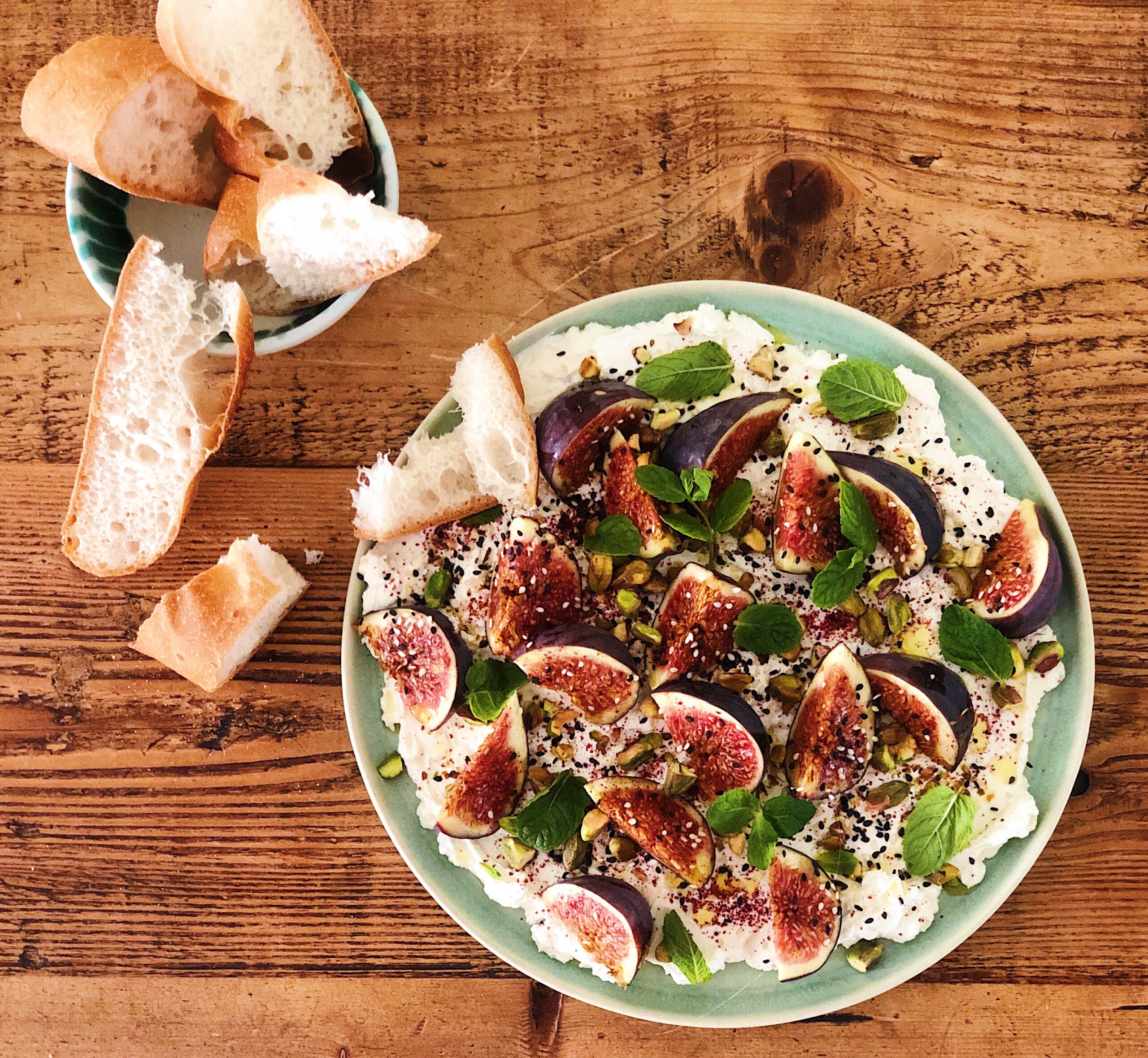 Homemade labneh with figs, pistachio and mint
SEIZOEN :Autmn AANTAL :4 DIEET :Vegetarian, gluten free TIJD :10 minutes (plus overnight) MOEILIJKHEIDSGRAAD :Easy
Figs in Autumn are the best! They are great in salads, on savoury blue cheese galettes, in desserts etc. but have you tried them Middle eastern style with homemade labneh and Turkish bread already? This snack plate is so delicious, a lovely glass of white wine on the side and that's all you need, right?
INGREDIËNTEN
500 gr. of Turkish/Greek full-fat yoghurt
40 gr. of shelled pistachios roughly chopped
20 gr. of sesame seeds
6 figs
Tsp. of sumac
Handful of mint leaves
Sea salt and pepper
Extra virgin olive oil
Turkish bread or Sourdough
BEREIDING
Mix the Greek or Turkish yoghurt with a big pinch of salt and let it hang in a cheese cloth or tea towel for a couple of hours or overnight over a bowl in the fridge until it has a thick soft cheese kind of texture.
When ready, spread the labneh out on a plate and divide some slices of figs on top. (or use store bought for a quick option).
Sprinkle over some roasted chopped pistachios and black and white sesame seeds, sumac, sea salt flakes, pepper, fresh mint leaves and a drizzle of good quality extra virgin olive oil. Serve with some Turkish bread or sourdough on the side. Perfect autumn plate for the weekend!
DEZE GERECHTEN VIND JE MISSCHIEN OOK LEKKER
BESTEL MIJN EBOOK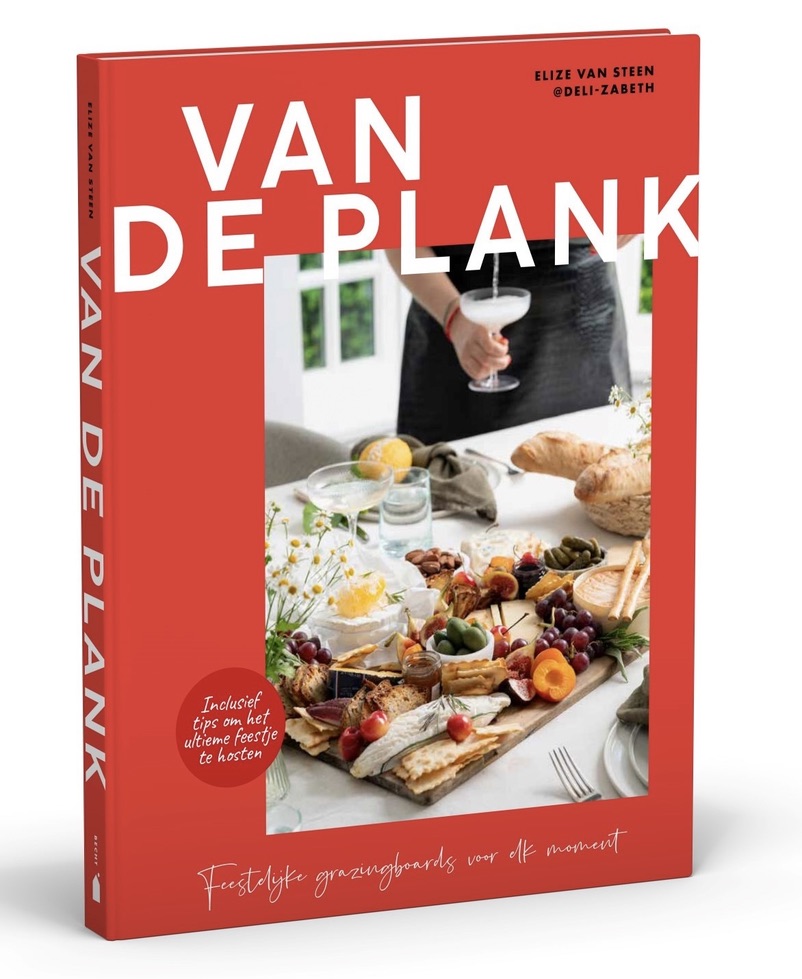 samenwerken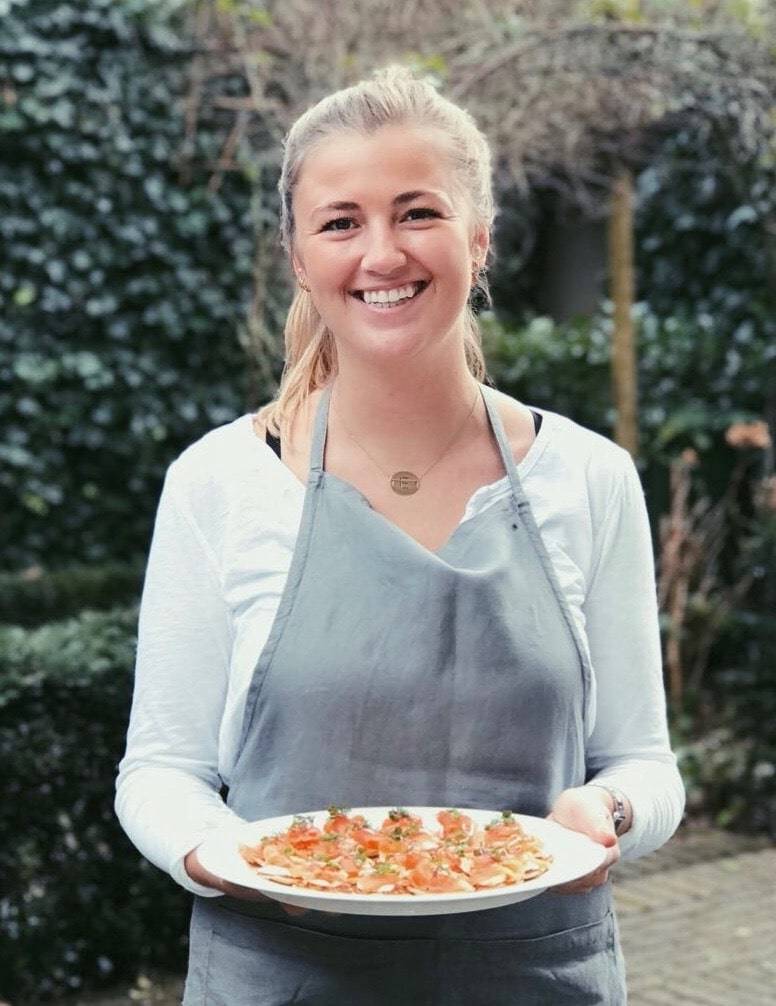 Samen kunnen we bijzondere voedselervaringen creëren. Ik heb ervaring op meerdere gebieden en vertel je er graag meer over. Klik op onderstaande button voor meer informatie.
samenwerken