Recept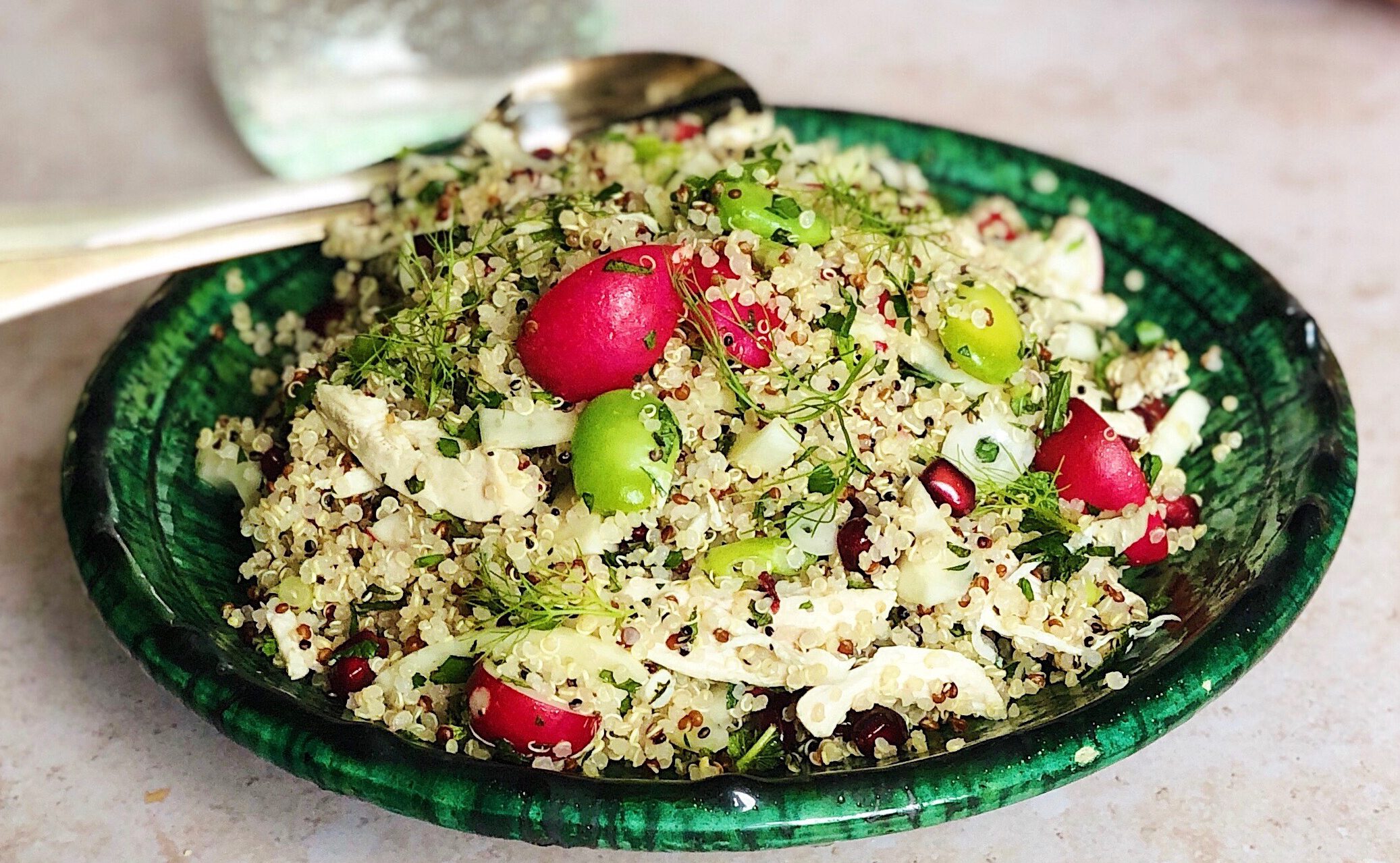 Easy chicken and quinoa salad
SEIZOEN :Spring/ Summer AANTAL :4 DIEET :Gluten free TIJD :30 minutes MOEILIJKHEIDSGRAAD :Easy
Perfect for weeknight dinners or weekend picnics in the park. I would serve it with a mint- yoghurt sauce!
INGREDIËNTEN
250 gr. quinoa
Stock cube
300 gr. chicken fillet
Bunch of radishes
200 gr. broad beans (fresh or frozen)
1 pomegranate
1 fennel
40 gr. mint
15 gr. parsley
4 spring onions
1 lemon
BEREIDING
Cook the quinoa with a large pinch of salt according to the package, drain and let it come to room temperature.
Poach the chicken fillet in stock for about 10-12 minutes, then remove from the stock and shred the chicken fillet with two forks.
Use the stock to blanch the broad beans for 2 minutes and shell them (remove the skin which will leave you with the bright green bean, lightly squeeze the bean between your index finger and thumb and then the skin will come of).
Add the above ingredients together in a bowl. Chop the fennel in quarters, remove the heart and then thinly slice each quarter.
Slice the radish in quarters, thinly slice the spring onions and finely chop the parsley and mint. Add everything together with the pomegranate seeds, juice of the lemon, a drizzle of extra virgin olive oil and a large pinch of salt and pepper.
Serve immediately (or let it cool, stays fresh in the fridge for two more days) Note: a yoghurt and mint sauce would be great on the side!
DEZE GERECHTEN VIND JE MISSCHIEN OOK LEKKER
BESTEL MIJN EBOOK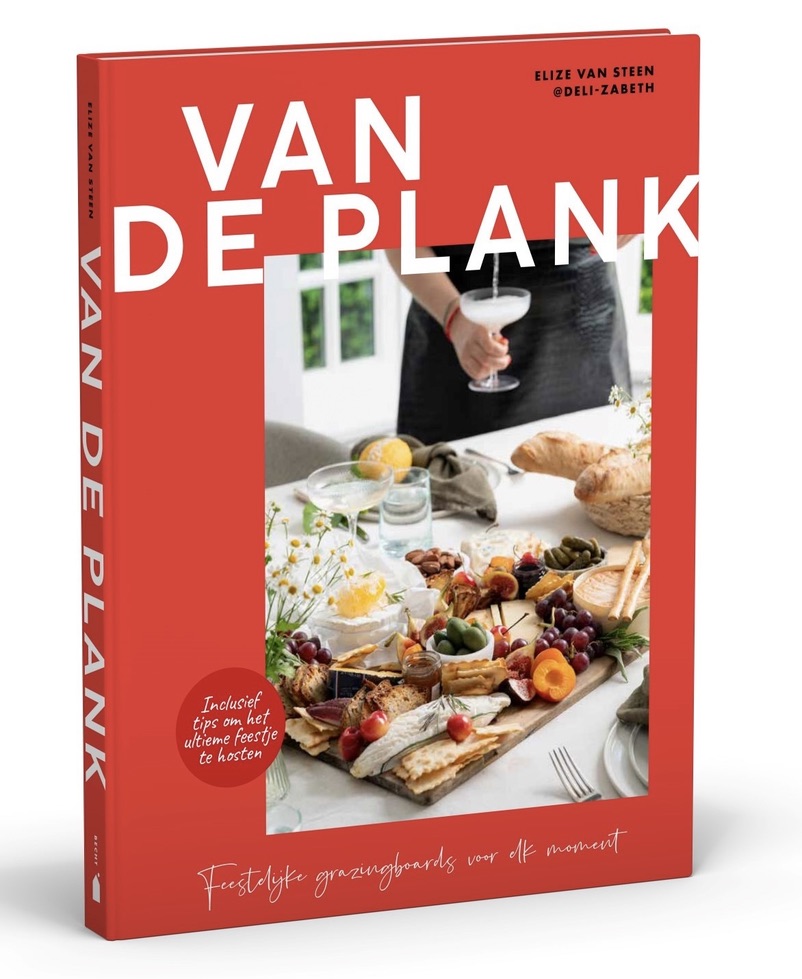 samenwerken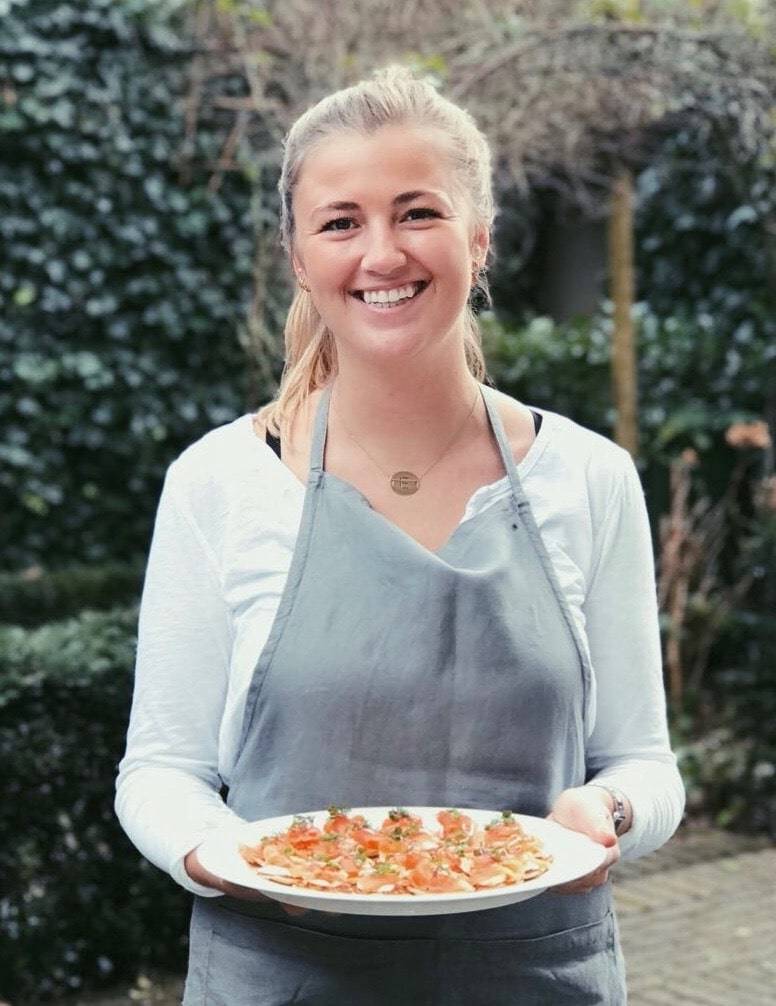 Samen kunnen we bijzondere voedselervaringen creëren. Ik heb ervaring op meerdere gebieden en vertel je er graag meer over. Klik op onderstaande button voor meer informatie.
samenwerken