Recipes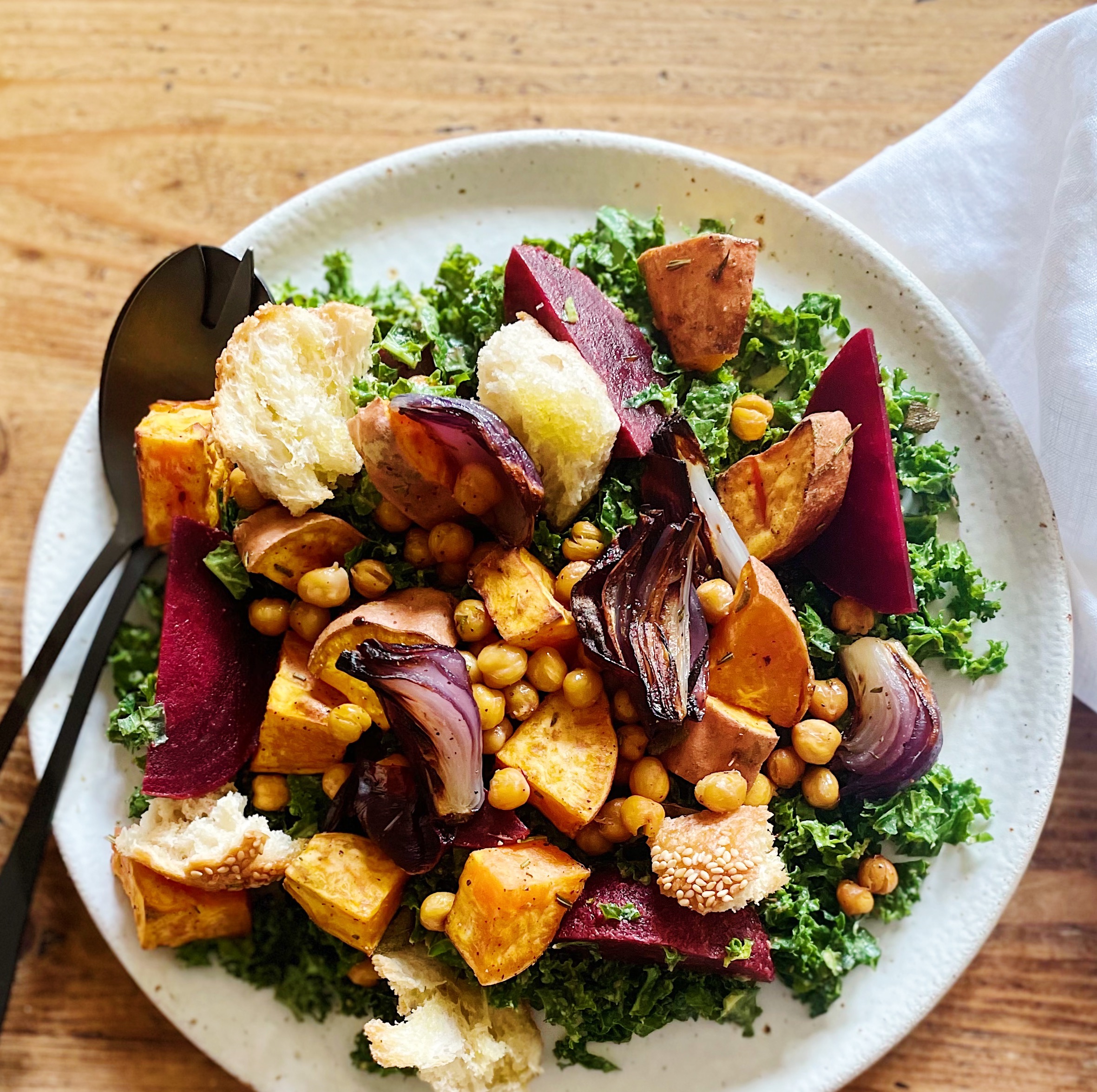 Winter panzanella
Season :Winter Servings :2 Diet :Vegan Time :40 minutes Difficulty :easy
Panzanella is an Italian salad with bread and tomatoes. This is my winter variant which is not very Italian but certainly a delicious warm winter salad, oh and it is vegan as well!
INGREDIENTS
2 large sweet potatoes
2 red onions
1 tin of chickpeas
2 cooked beetroots
150 gr. of kale
1 lemon
1 avocado
2 sprigs of rosemary
2 sprigs of sage leaves
100 gr. sourdough bread
2 cloves of garlic
Dressing
2 heaped tsp. of mustard
2 tbsp. of tahini
Juice of 1/2 to 1 lemon
4 tbsp. of olive oil
PREPARATION
Preheat the oven at 180C.
Chop the sweet potatoes in bitesize cubes, the red onion in quarters and rinse and dry the chickpeas. Divide over a baking tray, add the garlic cloves in their skin, the chopped sage and rosemary, sea salt and pepper and drizzle over some olive oil. Once everything is mixed roast in the oven for about 30 minutes. Remove the garlic after 15 minutes.
Tear the bread in bite size pieces and drizzle over some olive oil and a pinch of flaky sea salt. Add the bread to the baking tray after 30 minutes and bake together for another 5-10 minutes until everything is golden and crisp.
Meanwhile, make the dressing. Start by massaging the juice of half a lemon into the kale with your hand for about 2 minutes to soften.
Mix the mustard, tahini, lemon juice, olive oil, roasted garlic cloves together and add salt and pepper and loosen the dressing with a splash of water until you have a creamy consistency. Taste and see if it needs more lemon juice, mustard, salt etc.
Add half of the dressing through the kale. Once the vegetables are roasted, divide over the kale together with the chopped cooked beetroot, avocado and drizzle with the rest of the dressing and serve while still warm!
ORDER MY EBOOK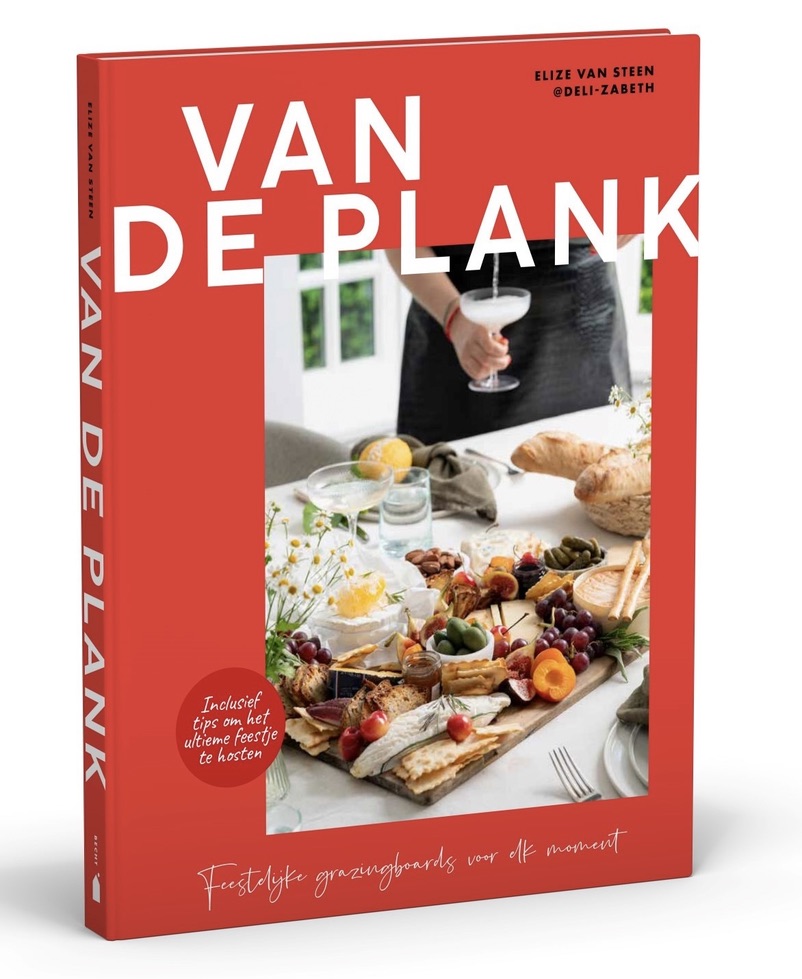 WORK WITH ME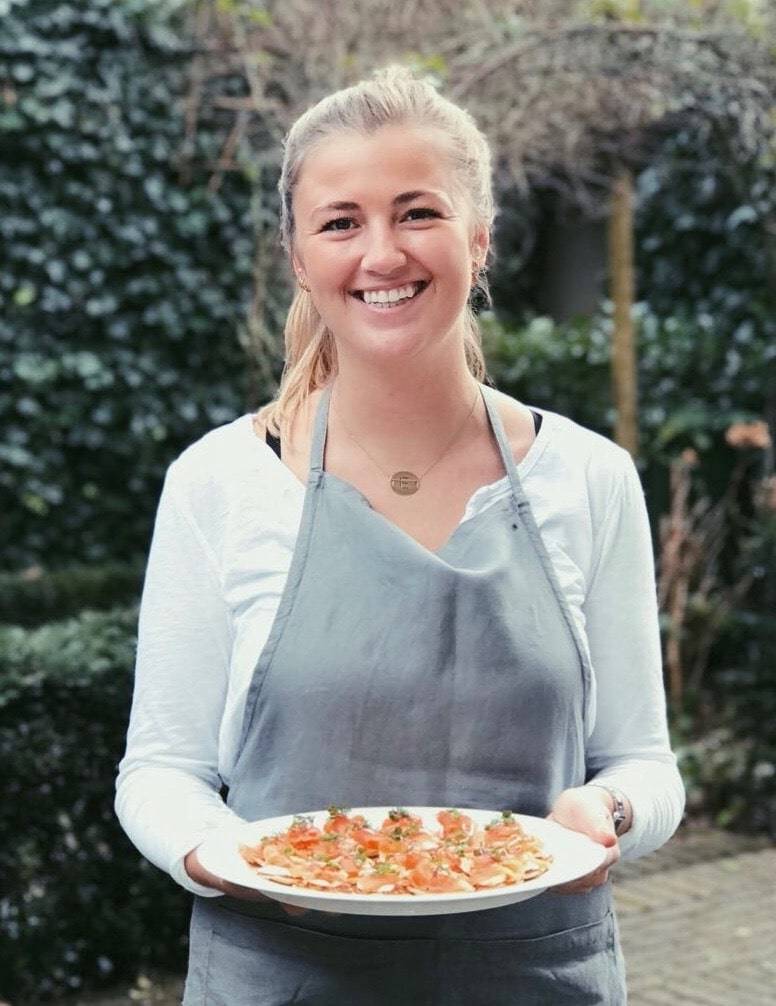 Together, we can create outstanding food experiences. I'm experienced in multiple fields and would love to tell you more about it. Click on the button below to read more about my work and to get in touch!
WORK WITH ME