Recipes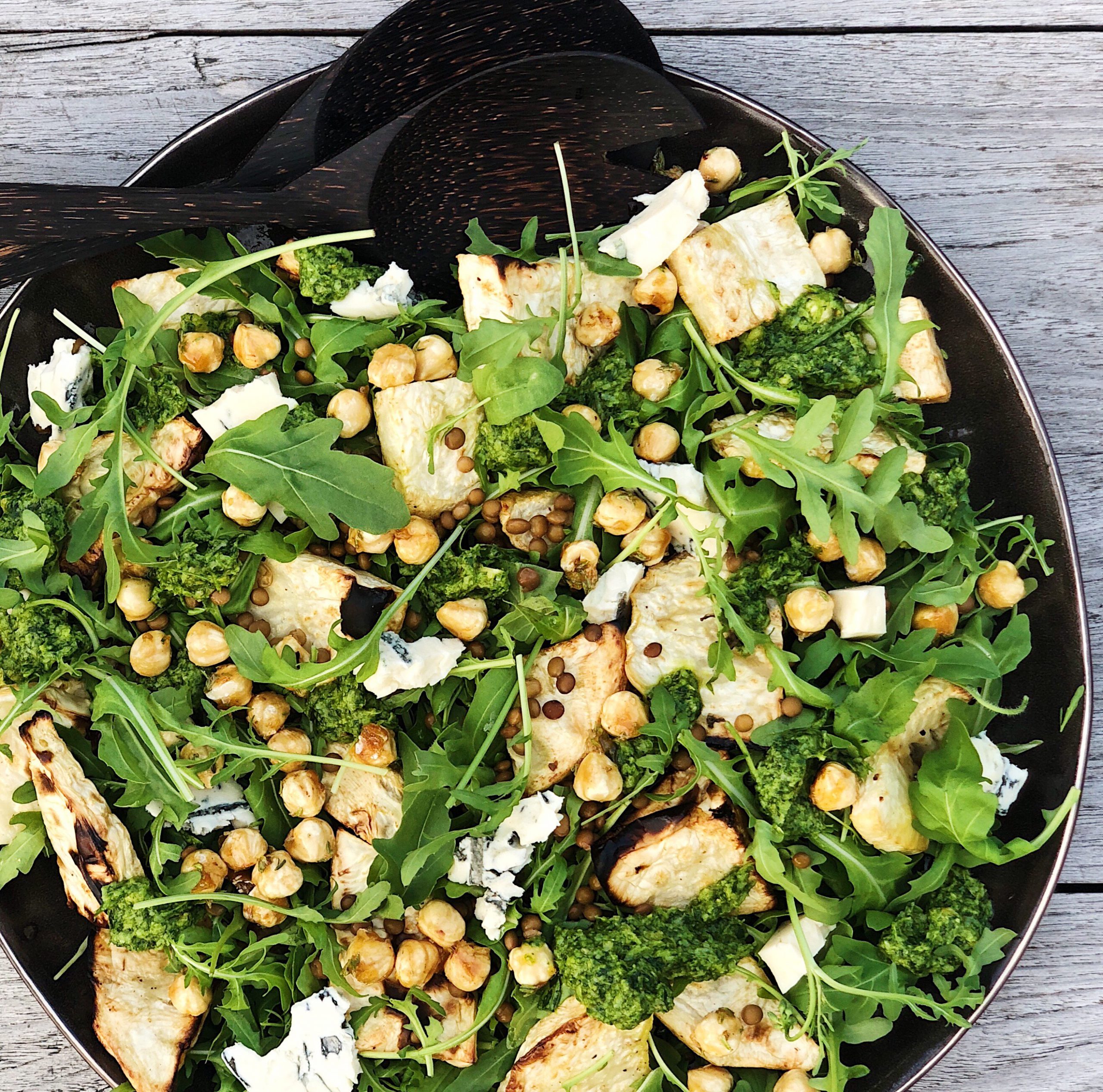 Roasted celeriac salad with pesto and gorgonzola
Season :Winter/ Spring Servings :2-3 Diet :Vegetarian, gluten free Time :45 minutes Difficulty :Medium
Celeriac are the roots of celery sticks and is packed with fiber, vitamins, antioxidants and minerals and seen as is a fantastic superfood. This winter salad ticks all the boxes and I love the combination of the warm roasted celeriac with the cold pesto and gorgonzola!
INGREDIENTS
1 celeriac
2 bunches of parsley
1 clove of garlic
1 big handful of pine nuts
Juice of 1 lemon
50 gr. of parmesan
Extra virgin olive oil
40 gr. of hazelnuts
1 tbsp. of thyme leaves
Honey
400 gr. tin of lentils
100 gr. of rocket
Gorgonzola cheese
PREPARATION
Peel the celeriac and cut in chunks. Drizzle over with olive oil, salt and pepper and bake for around 35 minutes on 220C.
Make your parsley pesto by blitzing together the parsley, garlic, pine nuts, juice of 1 lemon, parmesan, salt and extra virgin olive oil.
Roast the hazelnuts with a drizzle of honey, sea salt and thyme in the oven.
Arrange the above ingredients on a plate and add the rocket, lentils and good quality Gorgonzola cheese. Drizzle over some olive oil and serve!
ORDER MY EBOOK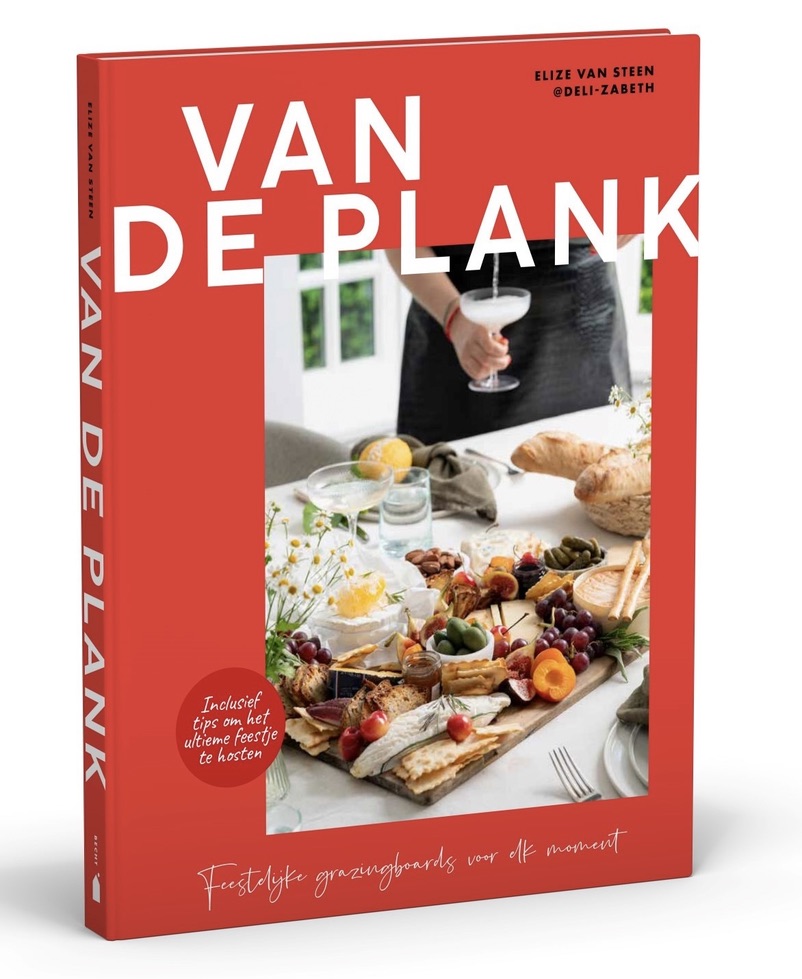 WORK WITH ME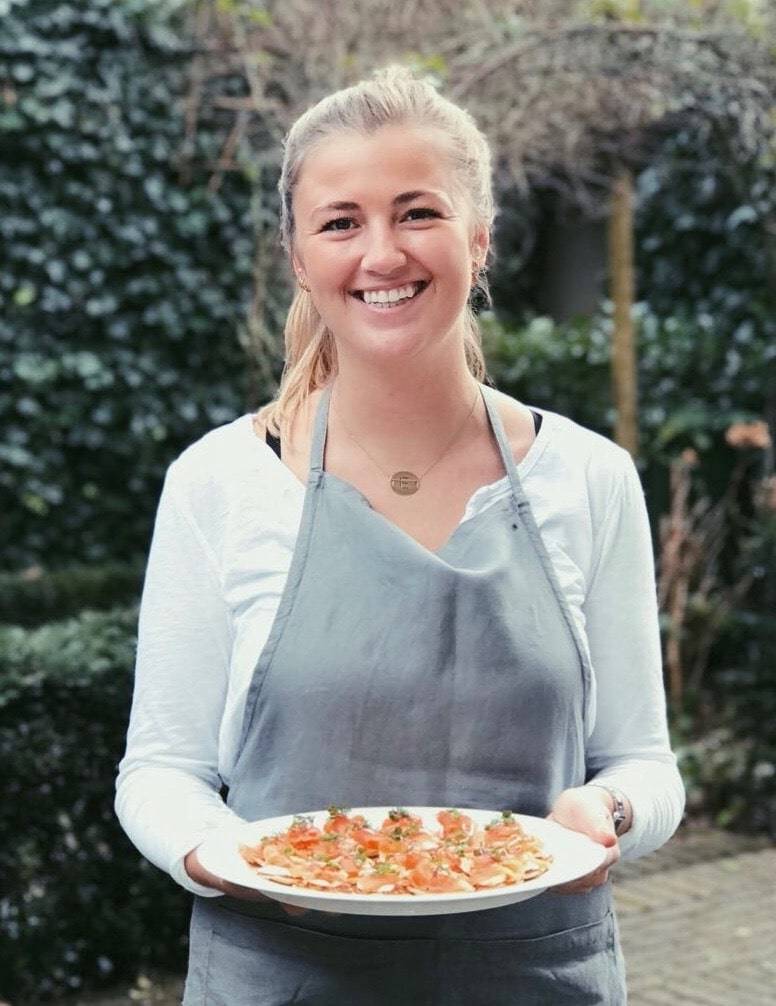 Together, we can create outstanding food experiences. I'm experienced in multiple fields and would love to tell you more about it. Click on the button below to read more about my work and to get in touch!
WORK WITH ME