Recipes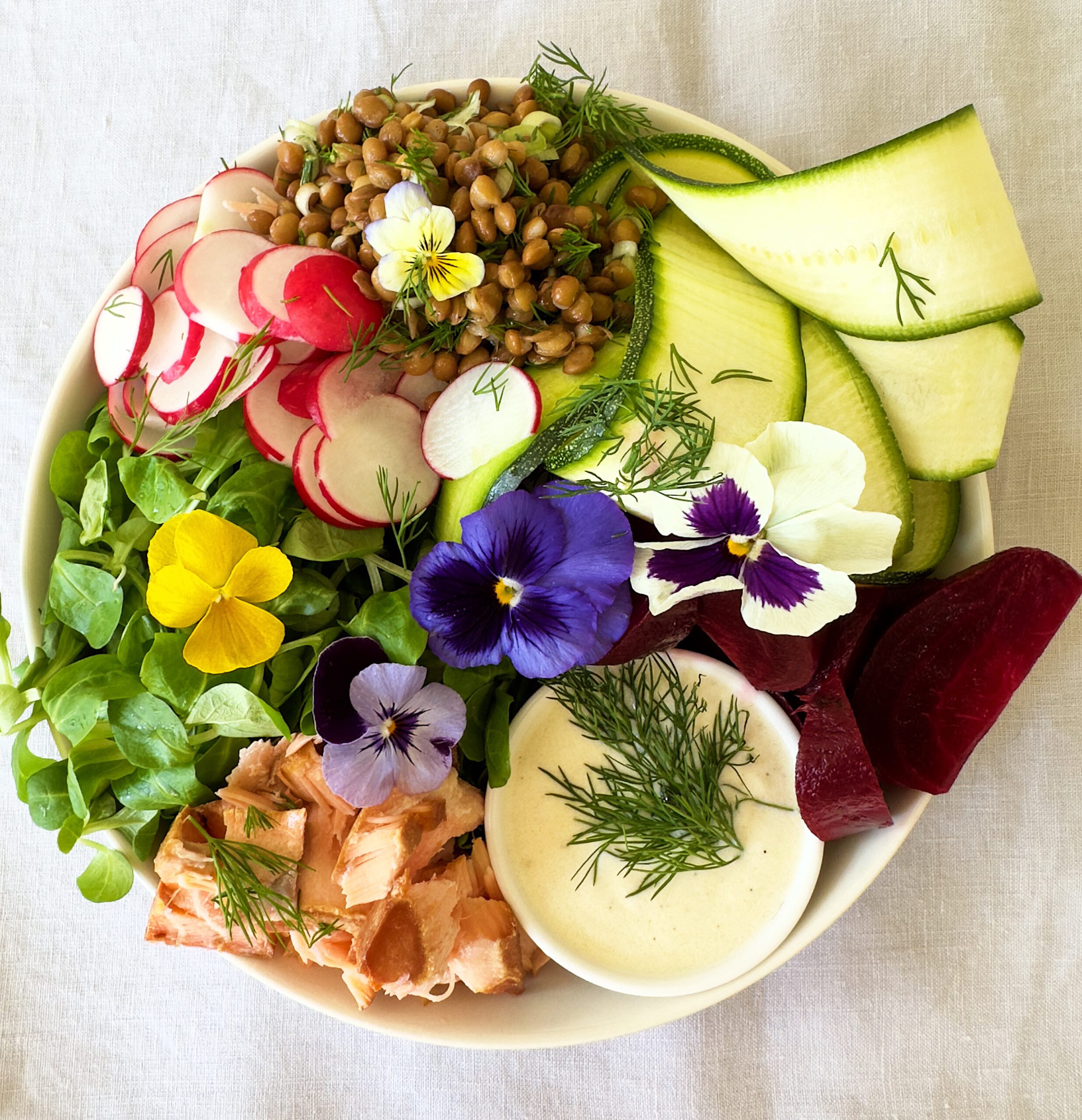 Warm smoked salmon bowl with horseradish-sour cream dressing
Season :Summer Servings :2 Diet :Glutenfree Time :10-15 minutes Difficulty :Easy
This fresh Scandinavian bowl is mega healthy and delicious! It's full of protein and vitamins and is on the table in no time because you only have some cutting and mixing work! Perfect for a quick post-workout meal or if you don't feel like standing in the kitchen for a long time.
INGREDIENTS
150 gr. warm smoked salmon
1 tin of lentils
15 gr. dill
2 spring onions
2 cooked beets
1/2 courgette
1/2 bunch of radishes
2 handfuls of lamb's lettuce
Extra-virgin olive oil
Salt and pepper
Optional: edible flowers
Horseradish-sour cream dressing:
3 tbsp. sour cream
1.5 tsp. horseradish
Juice of 1/2 lemon
3 tbsp. extra virgin olive oil
Salt and pepper
PREPARATION
For the dressing, mix all the ingredients together. Taste for flavour and add some salt and pepper, lemon or extra horseradish if necessary.
Rinse the lentils and drain well. Finely chop the spring onion and 10 gr. of the dill and mix these through the lentils with a small dash of olive oil, salt and pepper.
Peel the courgette with a cheese/ potato slicer into thin ribbons, cut the beetroot into wedges or cubes and the radish into slices and divide over 2 plates together with lentils and lamb's lettuce.
'Flake' the salmon and add to the bowl and garnish with the remaining dill and any edible flowers. Serve with the dressing.
ORDER MY EBOOK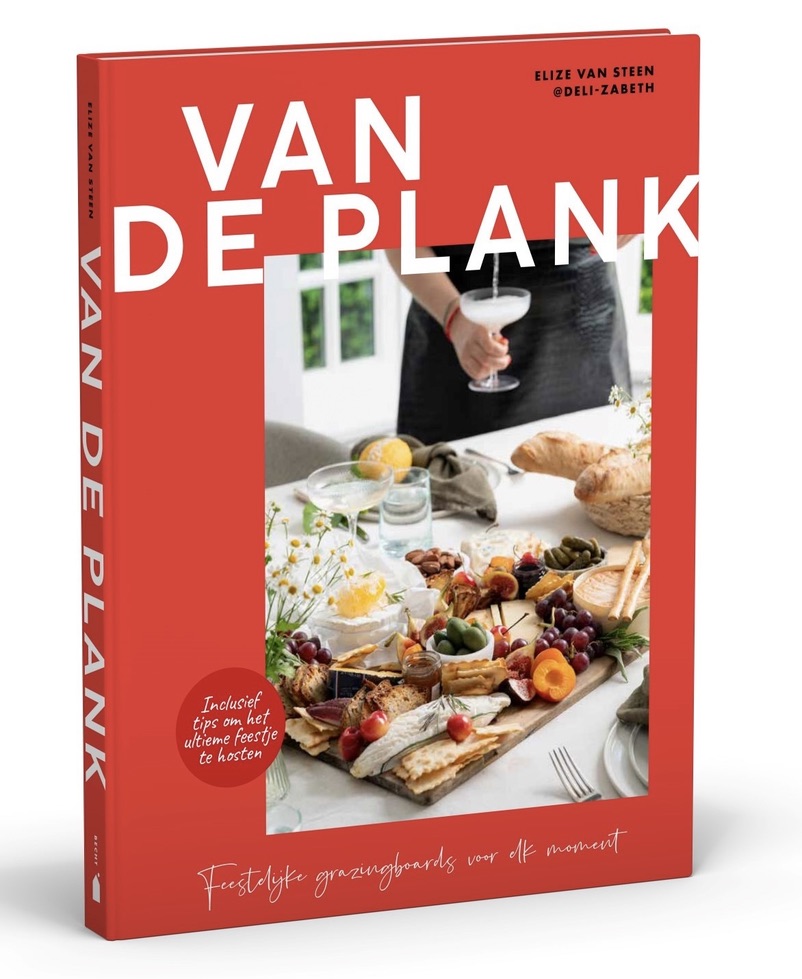 WORK WITH ME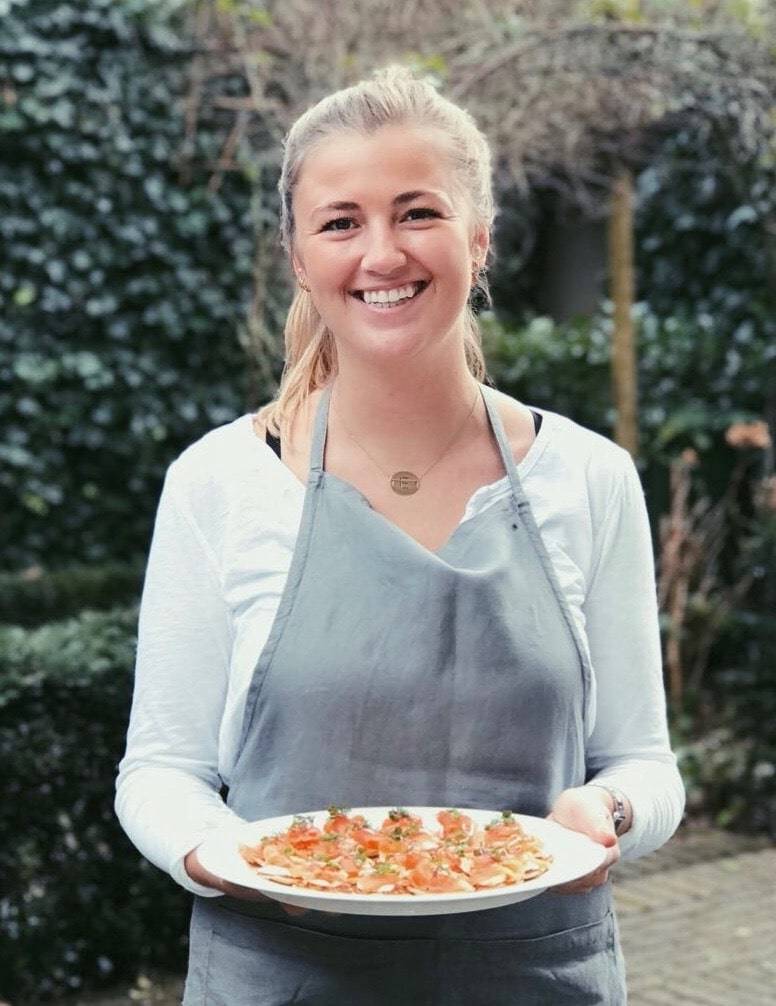 Together, we can create outstanding food experiences. I'm experienced in multiple fields and would love to tell you more about it. Click on the button below to read more about my work and to get in touch!
WORK WITH ME