Recipes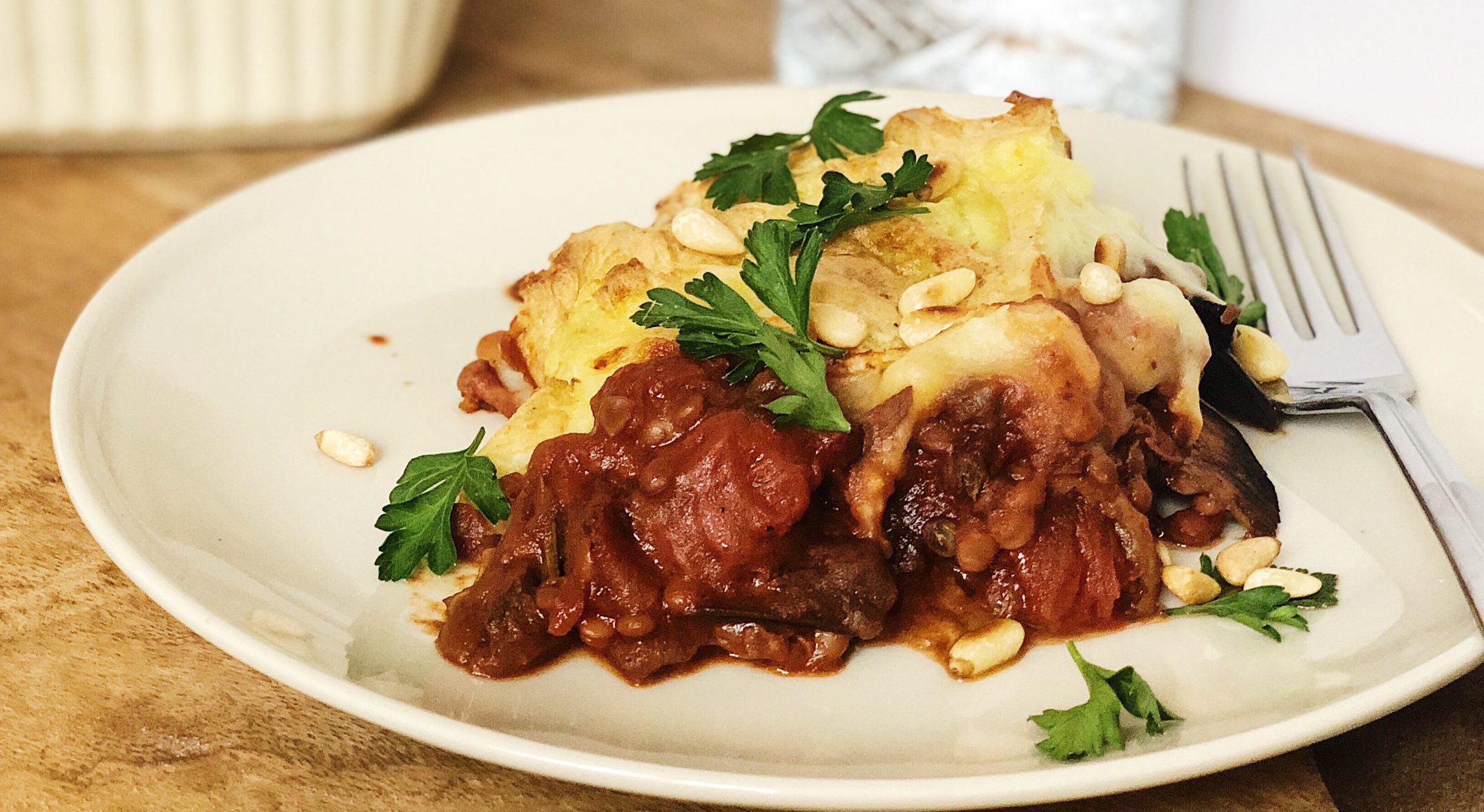 Vegan moussaka
Season :All Servings :6 Diet :Vegan, gluten free Time :2 hours Difficulty :Medium
This recipe takes some time but it is easy to prepare in advance and finish in the oven last minutes! Great to make if you have (vegan) guests coming over.
INGREDIENTS
4 finely chopped carrots
2 finely chopped celery sticks
1 finely chopped onion
2 cloves of garlic
15 gr. dried porcini
6 sage leaves
2 sprigs of rosemary
2 bay leaves
Pinch of nutmeg
Tsp. of cinnamon
250 ml. merlot wine
2 tins of tomatoes
1 tin of lentils
3 aubergines
1 kg. of floury potatoes
Almond milk
Parsley
Pine nuts
PREPARATION
Start by soaking the dried porcini in a small bowl with boiling water for ten minutes. Preheat the oven to 180C.
Heat some olive oil in a big pot and add the carrots, celery, onion and garlic and cook for a couple of minutes. Add the nutmeg, cinnamon, bay leaves, chopped sage and rosemary, salt and pepper.
Chop the soaked porcini, add this to the pot together with the porcini water and the red wine and let it reduce.
When the liquid is reduced add the two tins of tomatoes, 1 tin of water and the tin of drained lentils and let it simmer for about an hour.
Meanwhile slice the 3 aubergines lengthwise and place them in a colander. Sprinkle over some salt and leave to stand for 10 minutes. Then rinse and dry and place on a baking tray. Drizzle over with olive oil, salt and pepper and bake for about 30 minutes, keep an eye on them.
Peel the potatoes and cook until ready, mash them with salt, pepper and a splash of almond milk until smooth.
Grab a baking tray and start by layering the aubergine and the sauce. Top it up by a layer of the mashed potatoes. Drizzle over some olive oil and bake for 30-40 minutes.
Sprinkle over some pine nuts and the chopped parsley and serve with a fresh salad on the side.
ORDER MY EBOOK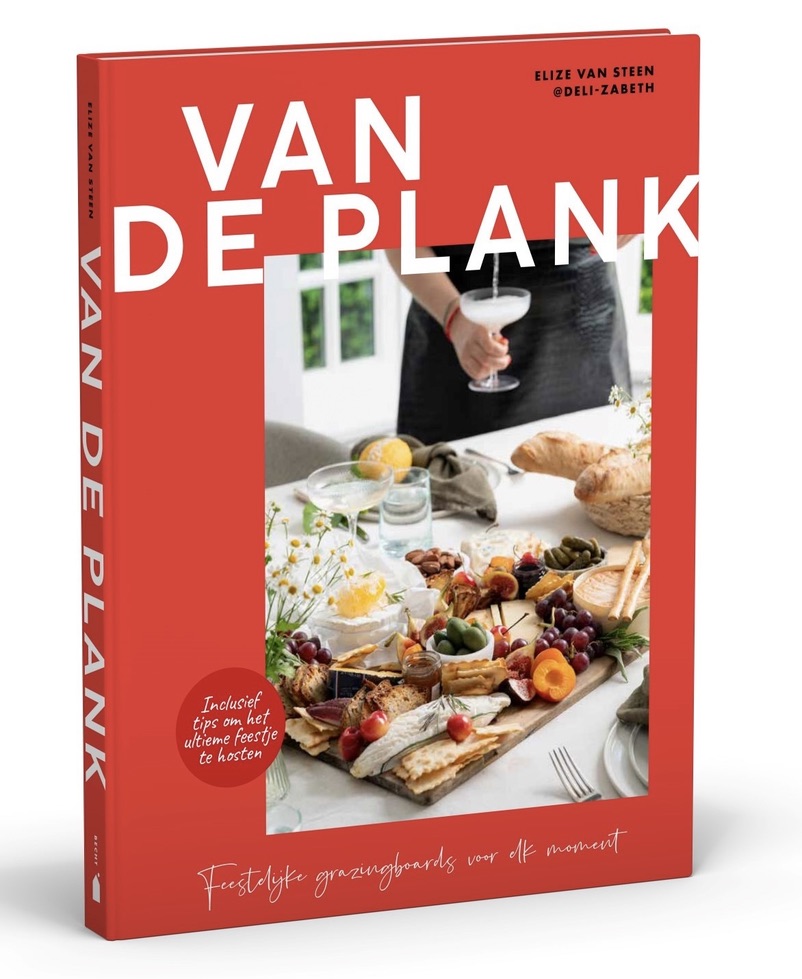 WORK WITH ME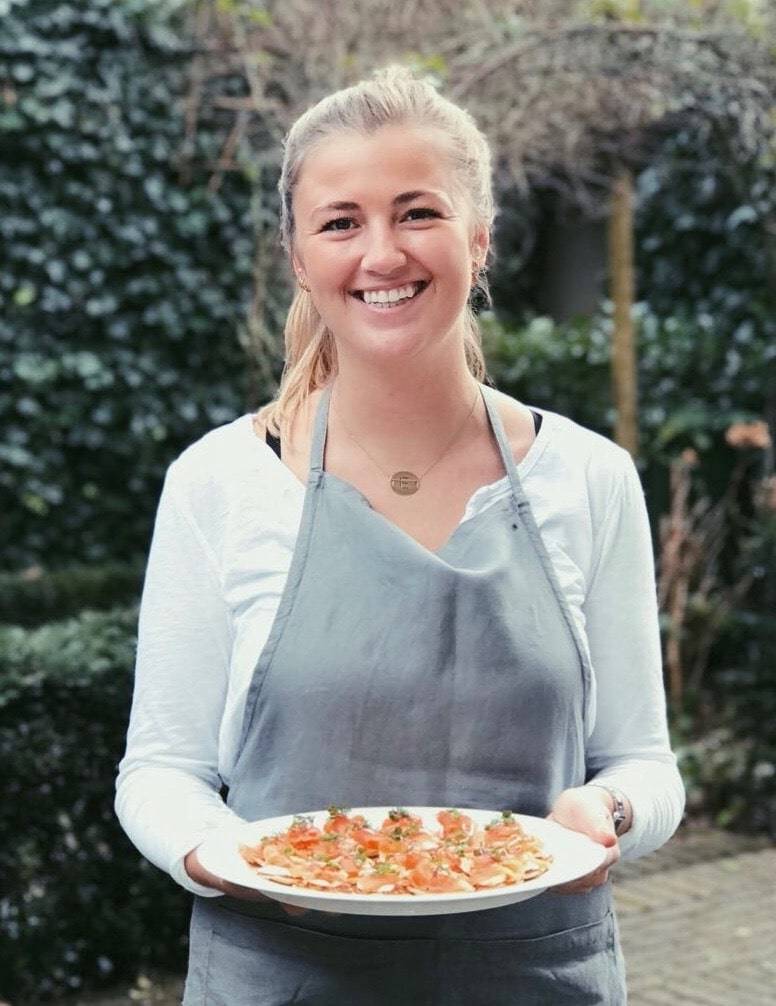 Together, we can create outstanding food experiences. I'm experienced in multiple fields and would love to tell you more about it. Click on the button below to read more about my work and to get in touch!
WORK WITH ME