Recipes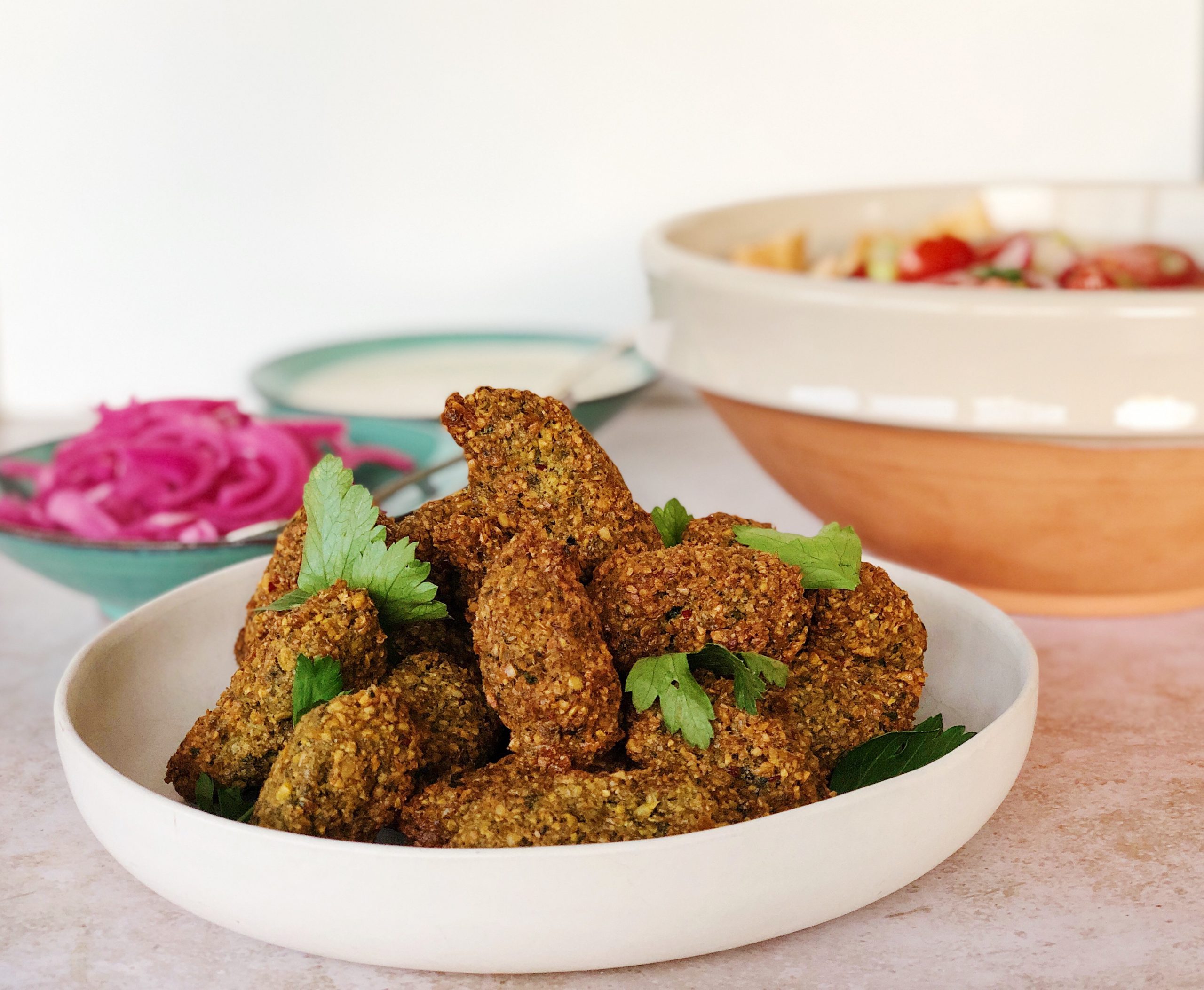 Traditional falafel with all the sides
Season :All Servings :4 Diet :Vegan Time :60 minutes (plus overnight soaking) Difficulty :Medium
This vegan dish takes some time to make but it is totally worth it! Perfect if you have vegan friends coming over but I can assure you everyone will like these falafels! You'll need a food processor to make this dish.
INGREDIENTS
1 small onion
1 clove of garlic
250 gr. of dried chickpeas (this is important)
1 red chili pepper
½ bunch of parsley
½ a bunch of coriander
1 tsp. of cumin
1 tsp. of salt
1 tsp. of baking powder
2 tbsp. of flour or chickpea flour
Sunflower oil
Pita bread
Cucumber
Tomatoes
Parsley
Tahini sauce
125 gr. of tahini paste
Juice of 1 lemon
Pinch of salt
100 ml. of water
Quick pickled onions
2 red onions
125 ml. of white vinegar
1 tbsp. of salt
1 tbsp. of sugar
PREPARATION
Soak the chickpeas in cold water overnight.
Chop the onion in quarters and add with the clove of garlic, chili pepper, parsley and coriander in a food processor and pulse a few times.
Drain the chickpeas and add them to the food processor and pulse a couple of times again. The chickpea mixture should be small chunks and when you squeeze the mixture in your hands it should be sticking together.
Add the cumin, salt, baking powder and flour to the mixture and combine. Shape and squeeze the falafel in balls or any other shape you like. If the mixture is to wet and you cannot form balls, add a bit more flour.
In the meantime make the tahini sauce by simply mixing everything together and add more water if the sauce is still too thick.
The pickled onions are key to this dish and contrasts the fried falafel and creamy tahini sauce with its tangy flavour, giving this dish a kick! Make the pickled onions by dissolving the sugar and salt in the vinegar and add the thinly sliced red onions. Squeeze it gently in your hands and let it sit for about 10 minutes or longer. The longer, the better!
Now let's finish the falafel. Heat a layer of sunflower oil in a large pan. It should be enough so that the falafel is fully covered when frying. Turn up the heat to 170C, you can test it with a thermometer or by putting a piece of bread in the oil. When it starts floating and sizzling the oil is hot enough for the falafel.
Fry the falafel in batches for a couple of minutes until brown and crispy and transfer to a paper towel for a minute and serve immediately while still hot! Serve with flatbreads and a tomato, cucumber and parsley salad!
ORDER MY EBOOK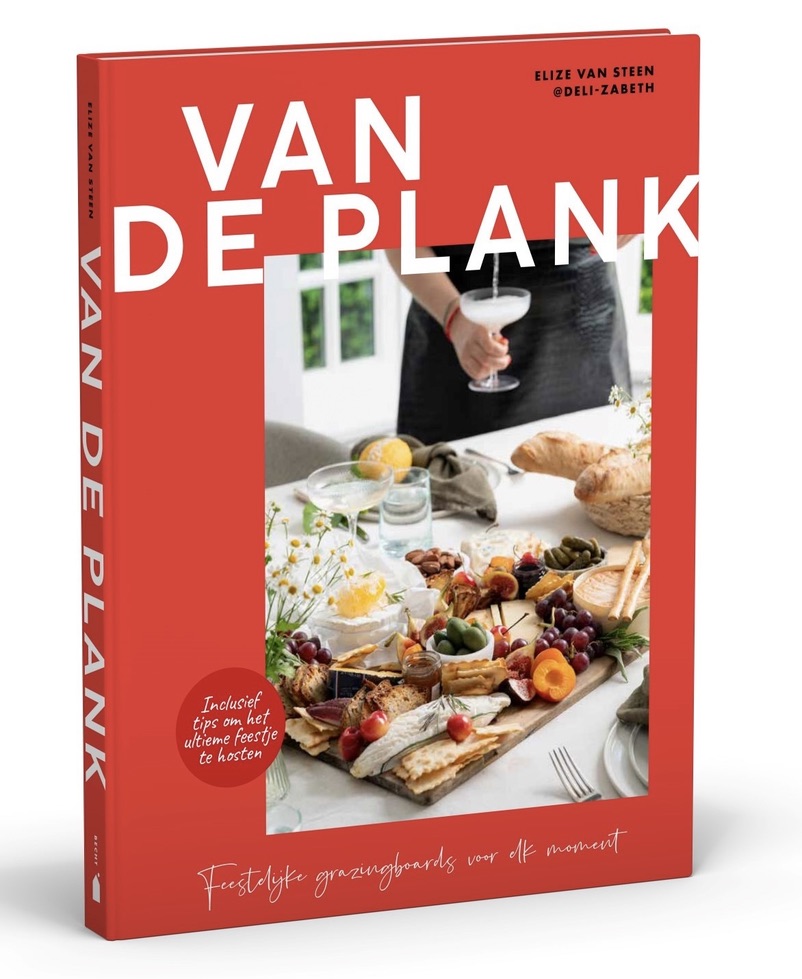 WORK WITH ME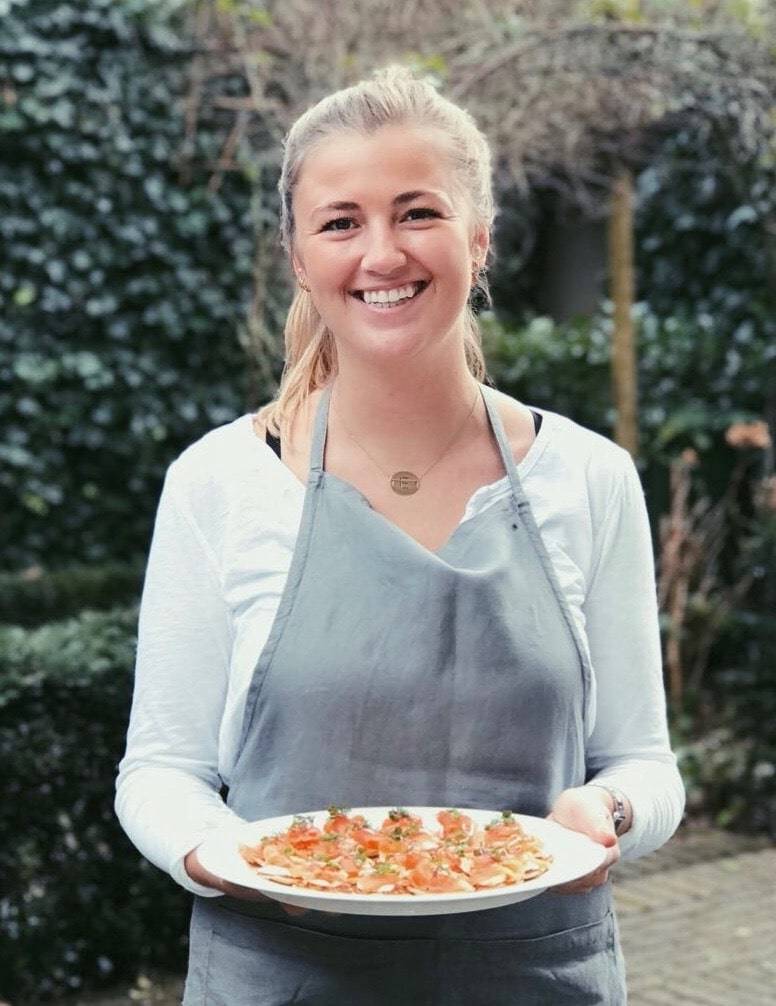 Together, we can create outstanding food experiences. I'm experienced in multiple fields and would love to tell you more about it. Click on the button below to read more about my work and to get in touch!
WORK WITH ME