Recipes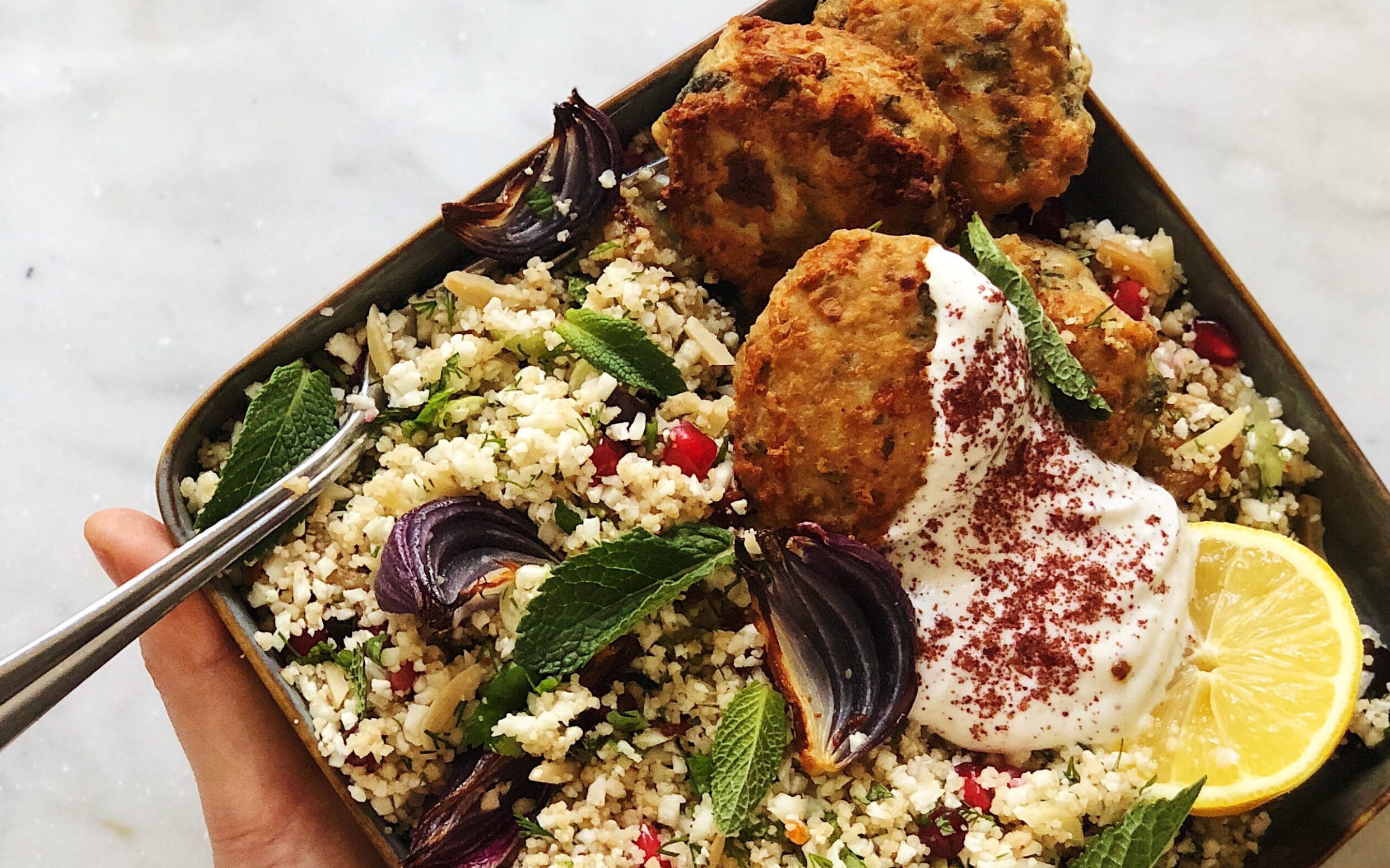 Middle-Eastern chicken burgers
Season :All Servings :4 Diet :X Time :50-60 minutes Difficulty :Medium
This recipe is perfect to cook for larger groups of guests! It has a lot of flavour because of all the herbs and spices and is very healthy as well. Using half whole wheat couscous and half cauliflower couscous reduces the amount of carbs but still makes it filling enough. Keep the leftovers for a delicious lunch the next day!
INGREDIENTS
500 gr. free range minced chicken
2 cloves of finely chopped garlic
Big handful of chopped coriander
Big handful of chopped mint
1 egg
Tsp. of ground cumin
Tsp. of ground coriander
Pinch of chili flakes
Sunflower oil (for shallow frying the burgers in)
Cauliflower couscous
200 gr. of whole wheat couscous
½ a cube of vegetable stock
300 gr. of cauliflower rice
2 aubergines
2 finely sliced spring onions
150 gr. of pomegranate seeds
Pinch of chili flakes
40 gr. of roughly chopped almonds
2 red onions
Big handful of chopped dill
Big handful of chopped coriander
Big handful of chopped mint
Juice of 1 lemon
Sunflower oil
Sumac yoghurt
250 gr. of Turkish yoghurt
Juice of half a lemon
1 tbsp. of sumac
PREPARATION
Preheat the oven to 180C. Cut the red onion in 8 wedges, sprinkle over some salt and olive oil and bake in the oven on some baking paper or in a baking tray for 30 minutes. Then lower the heat to 80C.
Add the couscous to a large bowl and cover with the boiling stock (until about 2 cm above the couscous). Cover with a plate or plastic foil and leave to stand for about 5-10 minutes and then let it cool a bit, fluf it up with a fork
Meanwhile, cut the aubergine in cubes, season with salt, pepper and chili flakes and fry in a frying pan in some sunflower oil until brown on the outside and soft on the inside.
Roast the almonds in a dry frying pan for 2 minutes and chop them into flakes.
Mix all the above ingredients together in a large bowl together with the raw cauliflower rice, spring onions, pomegranate seeds, herbs, the juice of the lemon, some extra virgin olive oil and salt and pepper.
For the chicken burgers, mix all the above ingredients together and form small chicken burgers. Heat a layer of sunflower oil in a frying pan and once hot, shallow fry the burgers until cooked through. Keep warm in an 80C oven.
For the sumac yoghurt, mix the above ingredients together and adjust seasoning if necessary.
Serve the couscous with the chicken burgers and the sumac yoghurt sauce.
ORDER MY EBOOK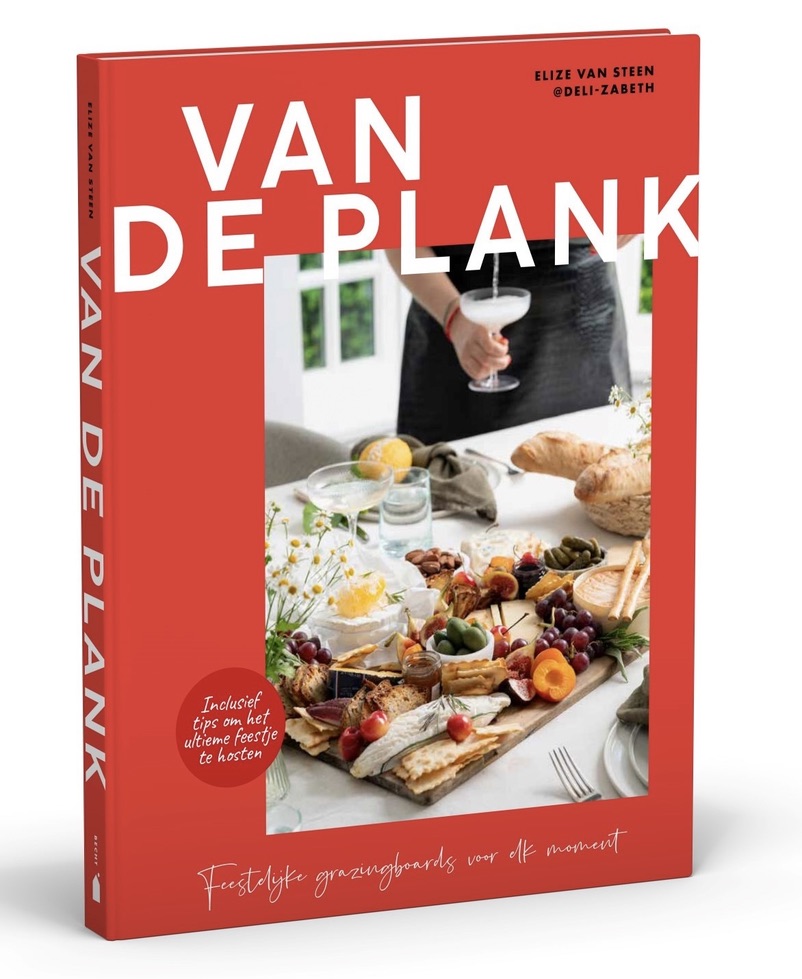 WORK WITH ME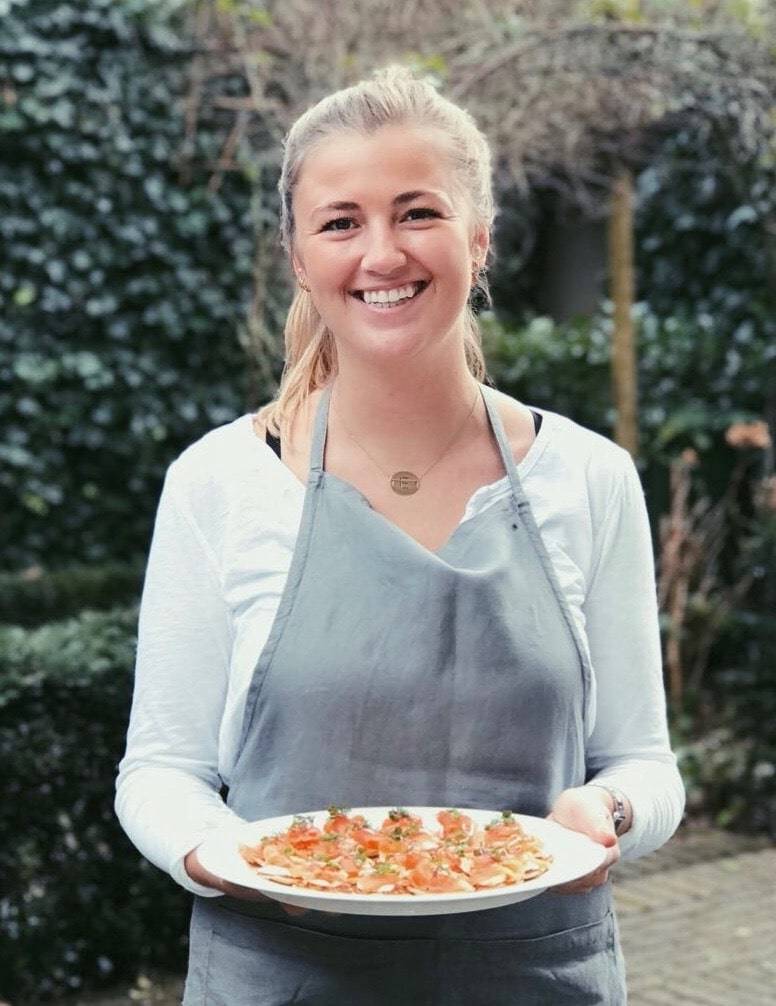 Together, we can create outstanding food experiences. I'm experienced in multiple fields and would love to tell you more about it. Click on the button below to read more about my work and to get in touch!
WORK WITH ME