Recipes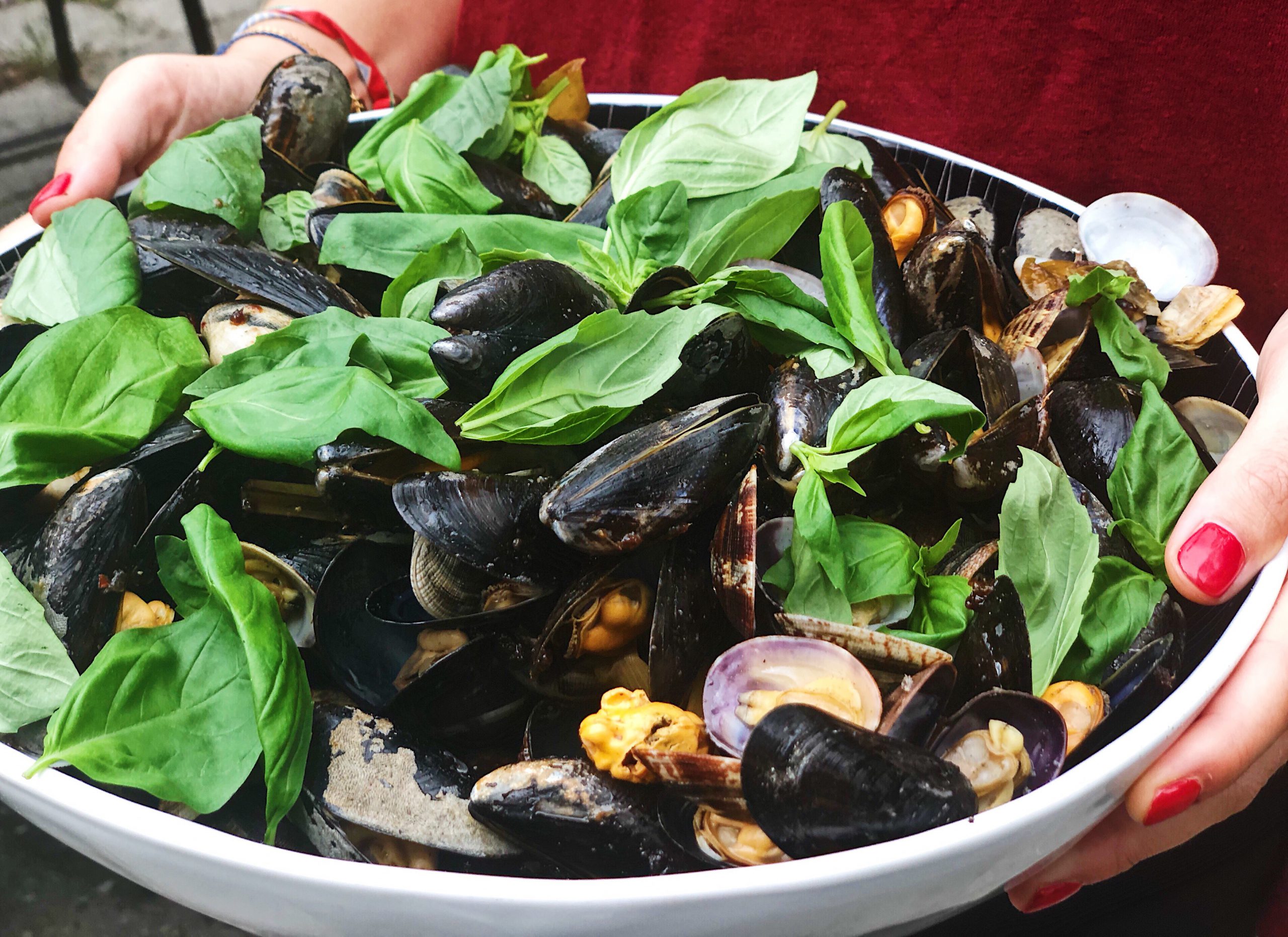 Thai chili jam mussels and clams
Season :Summer/ Autumn Servings :2 (the chili jam makes more portions Diet :Gluten free Time :60 minutes Difficulty :Medium
This recipe is amazing and different from your classic Moules marinière. You can use the leftover chili jam in loads of different ways, like with grilled chicken, on a bun with sliced pork shoulder or on an avocado toast!
INGREDIENTS
500 gr. of mussels
500 gr. of clams
(or 1 kg. of one of the two)
1 stalk of lemongrass
8 slices of galangal
6 kaffir lime leaves
Small bunch of Thai basil
Chili jam
12 shallots, halved and finely sliced
4 cloves of garlic, finely chopped
4 long dried red chillies, finely chopped
Big thumb size piece of galangal, finely chopped
200 gr. of palm sugar or brown sugar
150 gr. of tamarind water
3 tbsp. of fish sauce
1 tsp. of shrimp paste
Neutral oil (like sunflower)
PREPARATION
Start by making the chili jam. Heat a layer of about 3-5 cm of (sunflower) oil in a pot until hot. Separately deep fry the chopped shallots, garlic, chillies, and galangal and fry until golden, keep a close eye on it and take out with a slotted spoon.
Blend everything together in a food processor or a hand blender with a tsp of shrimp paste and use some of the oil to moisten the mixture. Discard the rest of the oil.
Once blended together, bring the mixture back to a boil again and add the palm sugar, fish sauce and tamarind water. Simmer soft until it's thick, stirring regularly.
Next step is preparing the mussels and clams. Start by giving them a really good wash to remove all the sand. You can only make this recipe using just mussels or clams but make sure you use 1 kg in total.
Bring a thin layer of water in a large pot to a boil and add the bruised stalk of lemon grass, kaffir lime leaves and a few slices of galangal and let it simmer for about 3 minutes. Then add the mussel and clams and put a lid on the pot and let it steam until all the shells are opened. Discard the ones that do not open.
When the mussels are cooked mix in a few tablespoons of the chilli jam sprinkle the Thai basil leaves over the dish and serve immediately.
ORDER MY EBOOK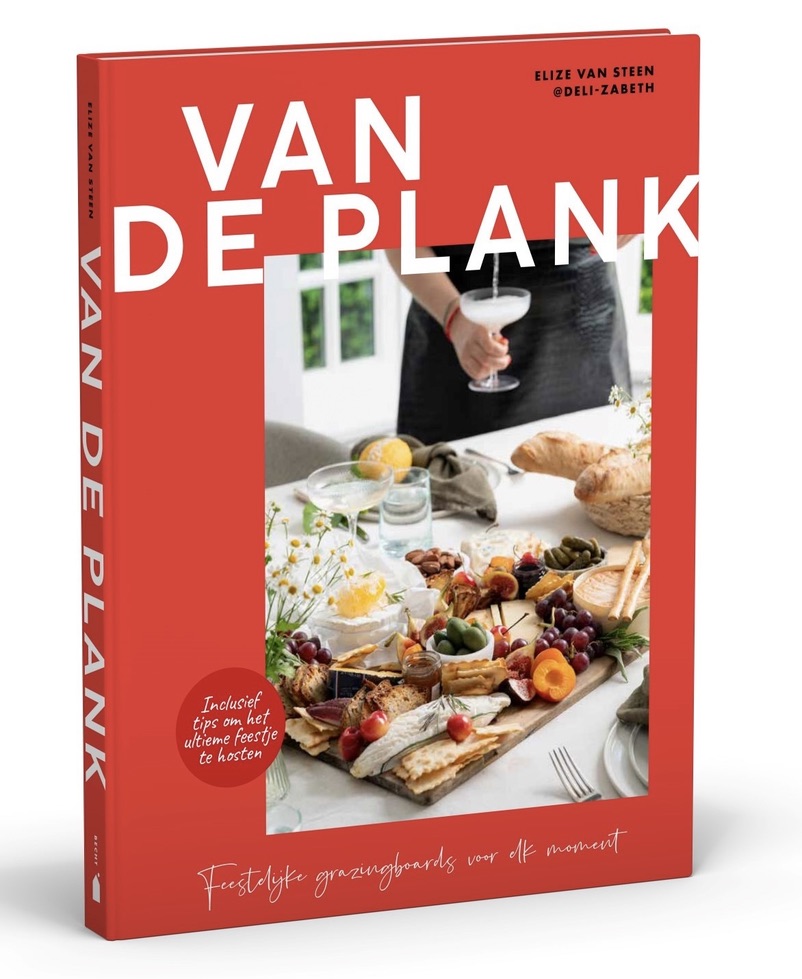 WORK WITH ME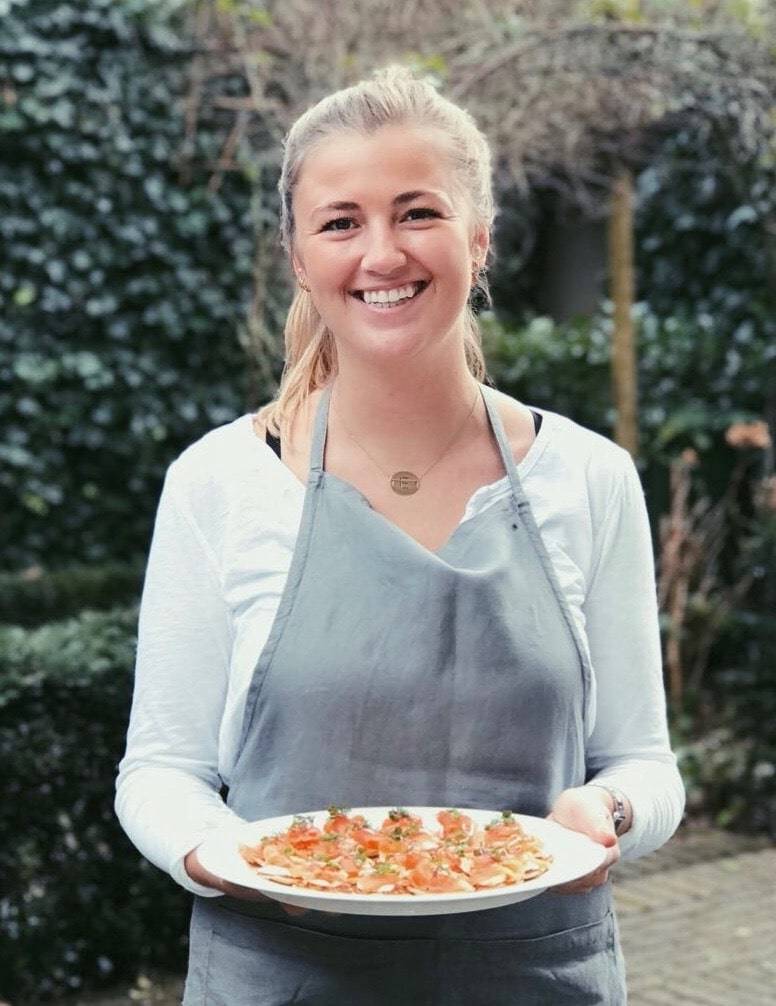 Together, we can create outstanding food experiences. I'm experienced in multiple fields and would love to tell you more about it. Click on the button below to read more about my work and to get in touch!
WORK WITH ME